Fairy Floss Fantasy
When Alyson Pearson – aka Alykat – puts on a show, boy, does she put on a SHOW. For Fairy Floss Fantasy, the queen of colour has brought together more than 30 local and national artists each with their own style and subject. It's cute, it's crazy, it's pink. Very pink! COVID put an end to plans for a laneway party on opening night. But Alyson came up with a way for art lovers to indulge in this sweet as sugar show. Coastbeat swung by last Friday night, blissfully unaware that it would be the last fabulous art event before lockdown.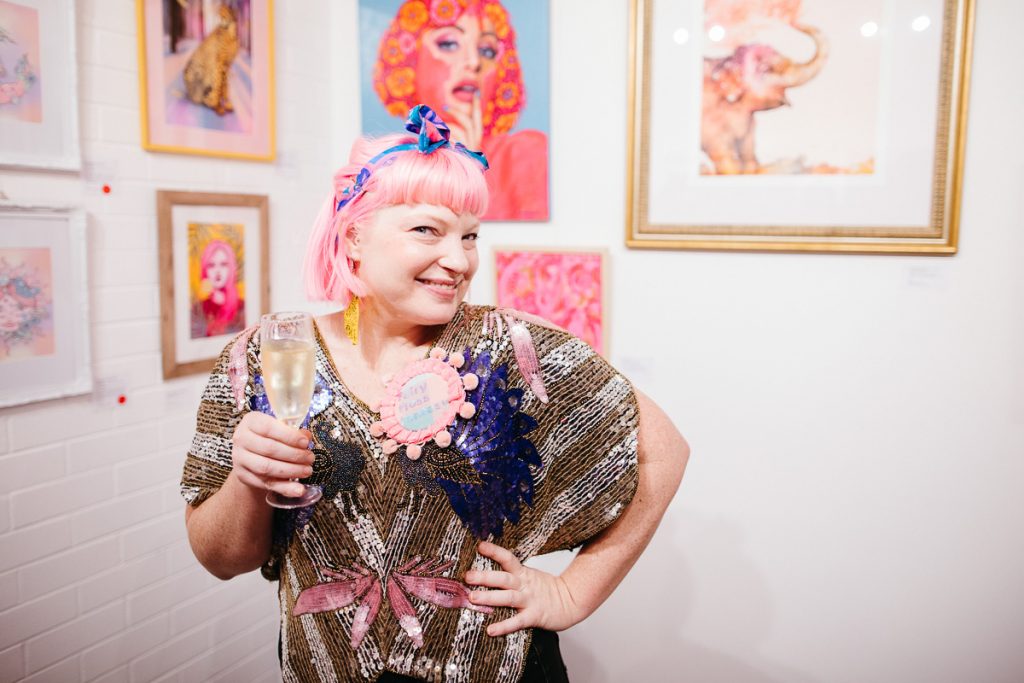 An Intimate Evening of Art
Quick to respond to ever-changing COVID restrictions, Alyson planned a series of intimate evening exhibition sessions. But those restrictions shifted yet again, plunging the whole state into lockdown just hours before the third exhibition session. Coastbeat was fortunate enough to see the show the night before everyone bunkered down at home.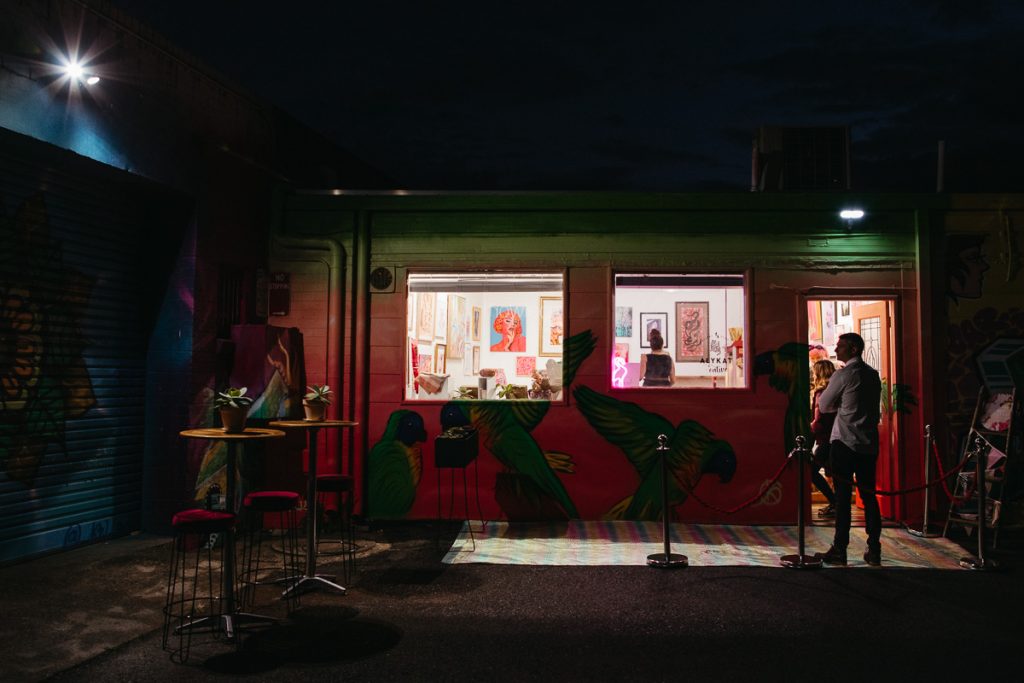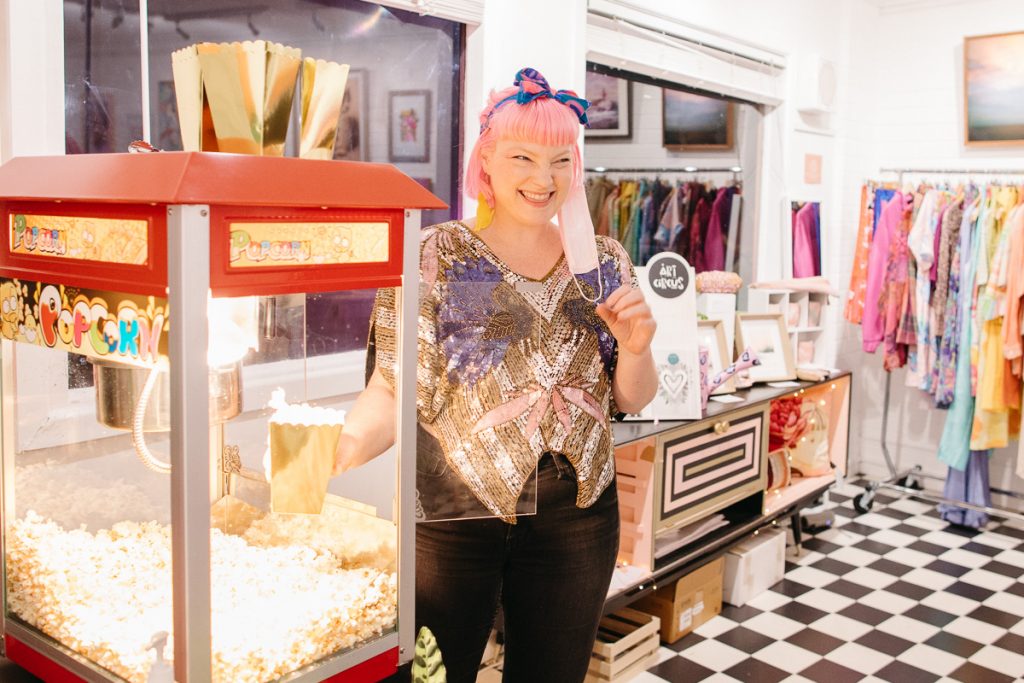 The lucky eight guests were handed a signature Alykat Fairy Floss Cocktail (created by Events By Mus) on arrival and enjoyed bottomless popcorn and coconut ice. Alyson guided guests through the exhibition and unveiled her latest artwork, Fantasy Island. It focuses on a whole bunch of Coffs-isms. There's South Solitary Island, a local favourite the Blue Groper fish, clouds and trees made up of the Dorrigo Mountains, North Wall beach, and a Coffs Carnival ride.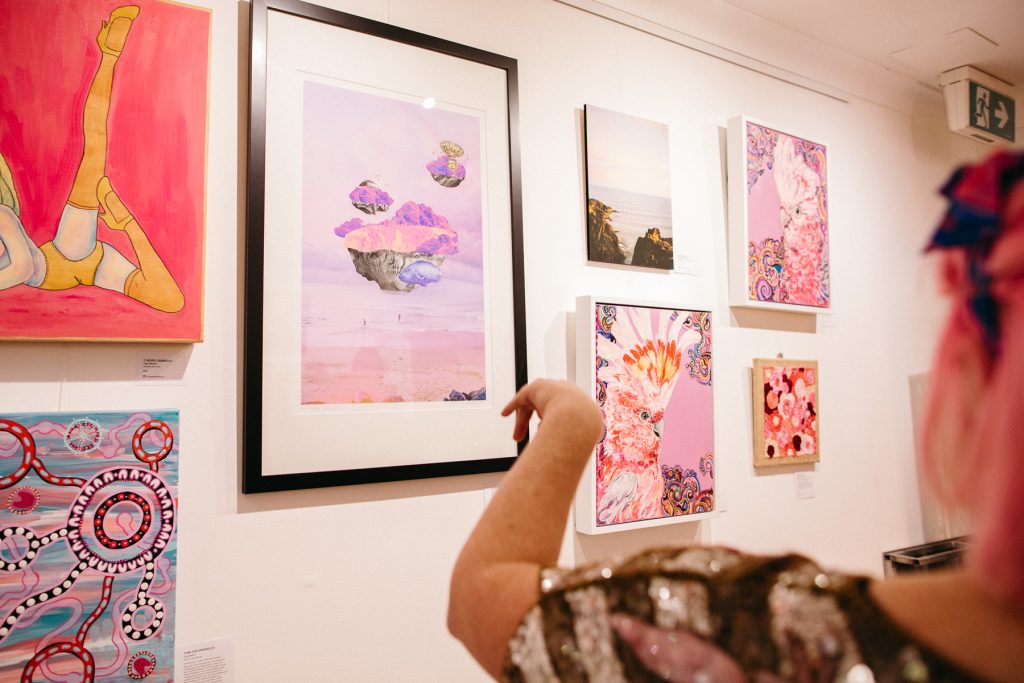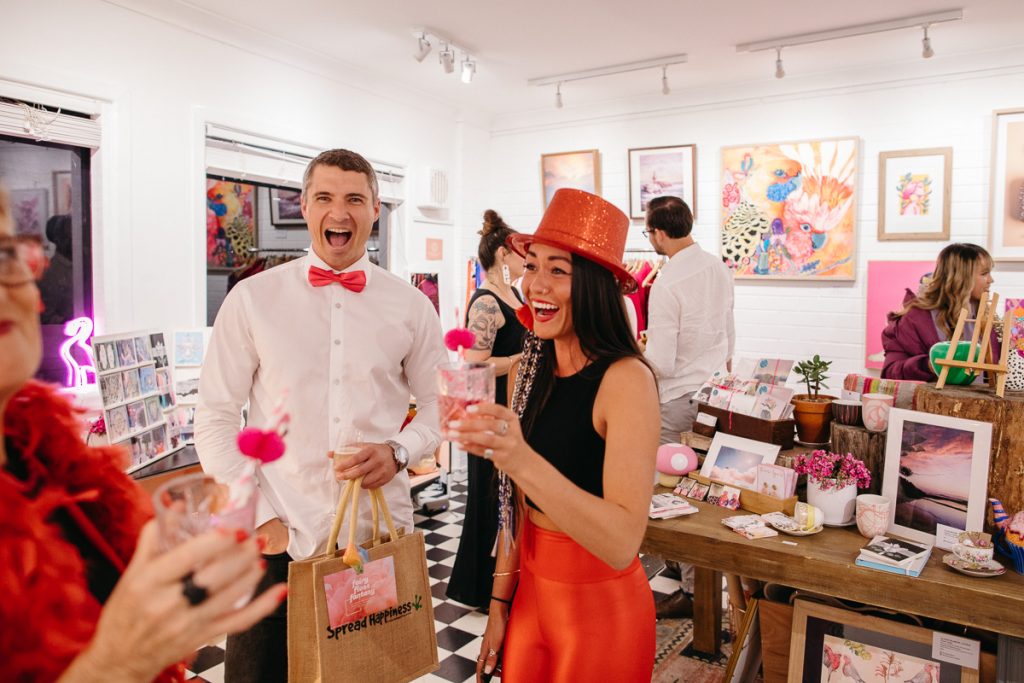 The ULTIMATE Show Bag
No whimsical wonderland event is complete without a goodie bag. Guests left with the ultimate small business show bag, with a combined value of more than $100. It includes vodka samples from Critters Distillery, custom made rosettes from Up.Sidesunny, plus a premium greeting card and printed envelope set from Art Circus.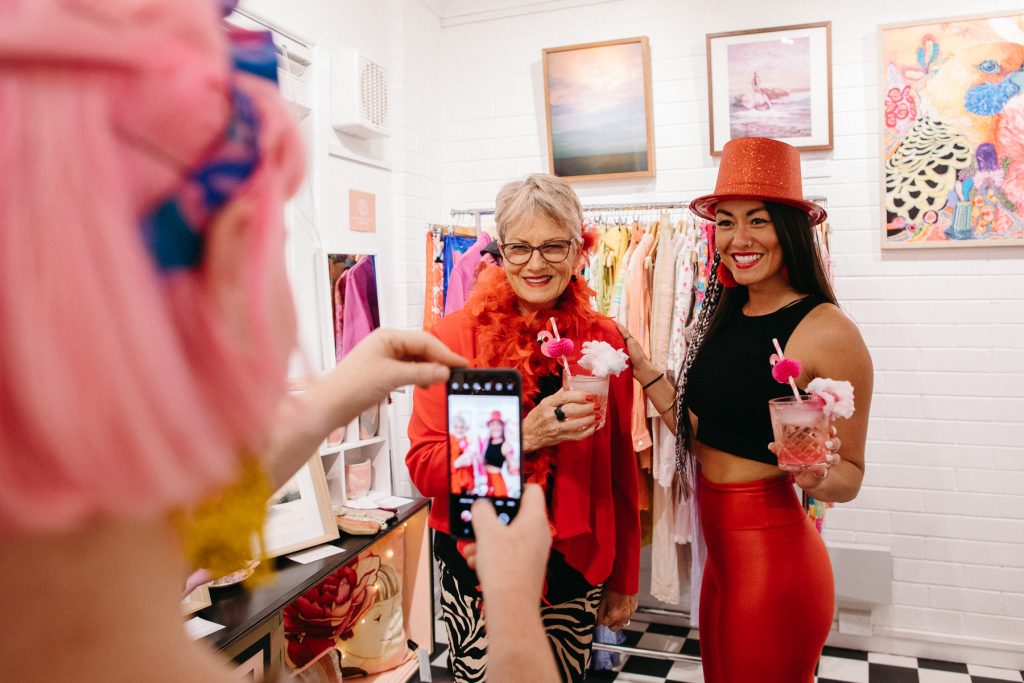 A Focus on Local Artists
Fairy Floss Fantasy features art in every shade of pink. There's hand dyed fibre art by Coffs Coast artist Therese Lyons, hand painted banksias and seedpods by Toowoomba's Chelsea Baker, and cotton candy skies by Sawtell photographer Leah Moore. You'll find stunningly lifelike paintings by Grafton's Chris Hazell and intricate line work on Sylvia Leech's vivid, larger than life Australian bird portraits.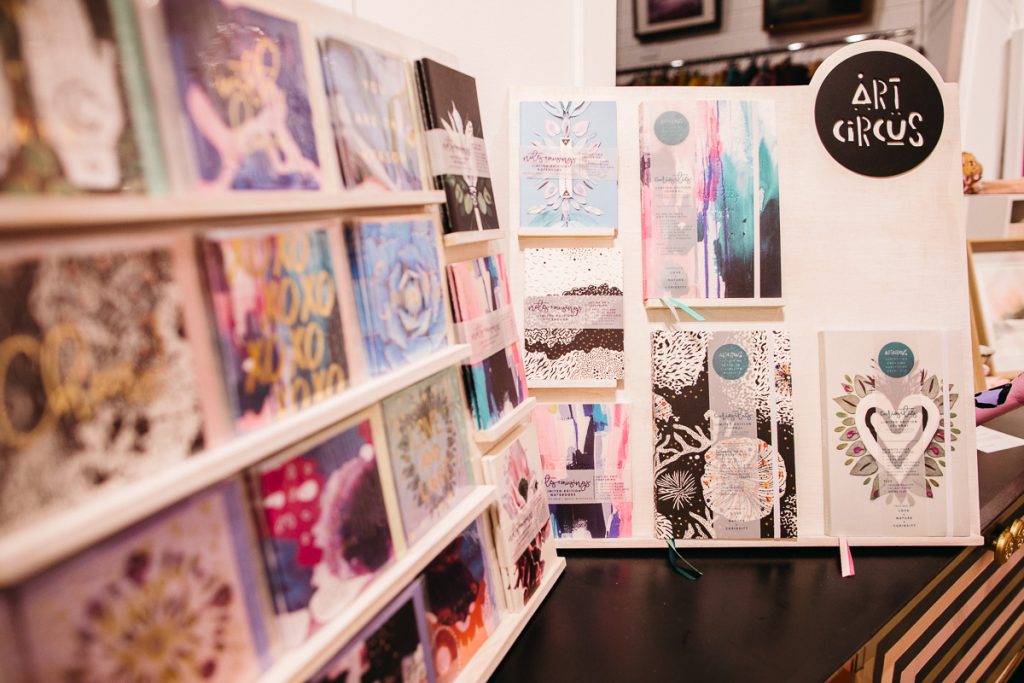 A range of limited-edition stationery and paper products from Coffs based Art Circus is on display. It includes notebooks, journals and greeting cards featuring the work of emerging Australian artists.
Alykat Creative Gallery Studio will stay pretty in pink for a while yet. Once lockdown lifts, you'll be able to visit during the week or snap up one of the few remaining spots for the intimate exhibition sessions.