Cocoa Cafe: From Flat Whites to Fairways
In the lead up to Father's Day, we meet the Dads of Coffs Central. Here's David Hagarty, owner of Cocoa Café and his son, Josh. Watch the duo battle it out on the golf course as Jayne Hagarty tries her best to stay neutral!
Teach Your Children Well
There's always a chance that the things you teach your children could one day be used against you. David Hagarty remembers showing his young son Josh how to hit a golf ball. As Josh was learning, David had nothing to worry about. He could still send the ball soaring through the sky, landing it far ahead of Josh's attempt. Now, the tables have turned.
"Josh and I are very competitive when it comes to golf…and everything else!" laughs David. "His handicap is a little better at the moment, but I put that down to coaching."
Speaking of advantages, David and Jayne certainly provided Josh and his brother Jarryd with many. Jarryd was only six years old when he started making coffee at one of the family's previous cafes. At age eight he was taking orders and committing them to memory.
"A customer came to me and asked to check the order because she didn't think Jarryd could have remembered it without writing it down," David explains. "But he got it right – he's always had a knack for that sort of thing."
Set Up for Success
The work ethic the Hagarty boys were taught at a young age set them up nicely for their current careers. And mum and dad are finally able to reap the rewards. Josh works as a refrigeration mechanic and Jarryd is managing a restaurant on the Gold Coast. He also acts as Jayne's tech support and social media manager, while Josh has saved his parents "a lot of money" thanks to his electrical skills.
"Jarryd is a trustworthy kid and Josh is no different," David says. "Josh is a very dedicated worker."
"Even though they have different jobs – a trade and hospitality – they carry that same work ethic," Jayne explains. "We're very proud of them."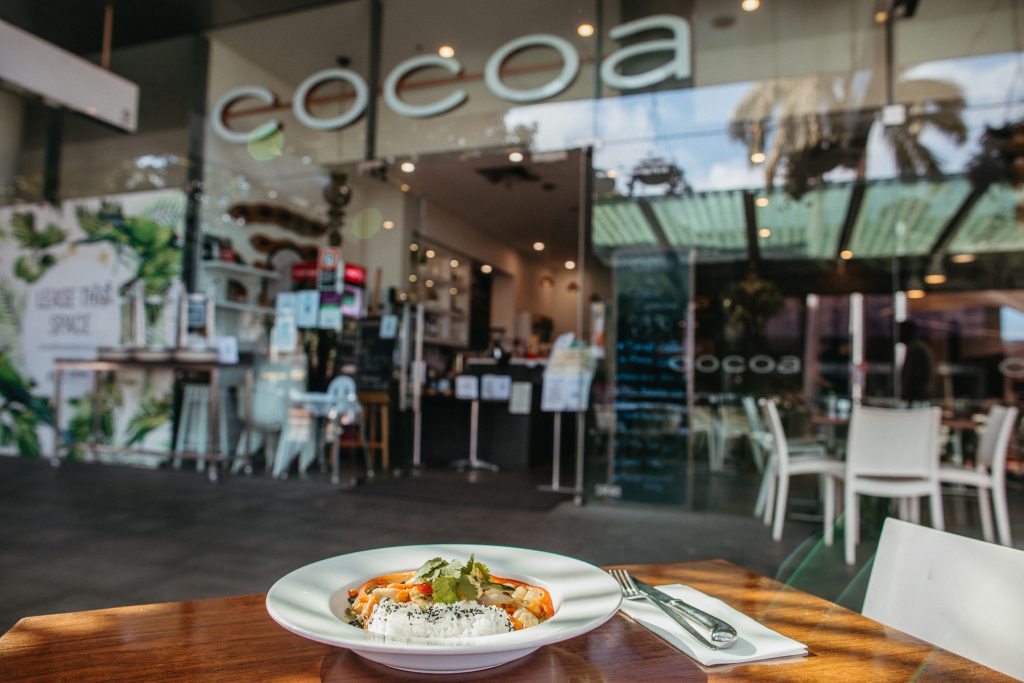 David and Jayne have owned Cocoa Café and Restaurant for more than four years. No strangers to the hospitality game, customers from previous ventures followed them to Coffs Central's Restaurant Row on Harbour Drive.
"We know our customers' first names, we know their families – we've become friends," says Jayne. "And if we don't know their names, we certainly know their coffee orders!"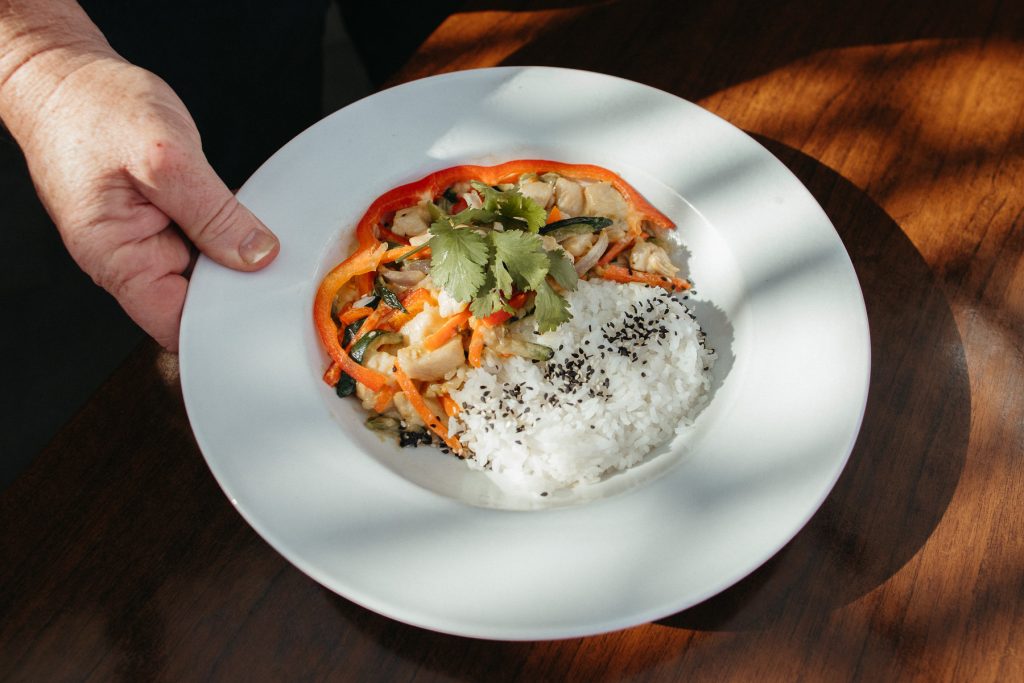 Cocoa offers a diverse menu packed with local produce. Specials change every week and food is made fresh on site.
"Our staff know their coffee, cocktails, beer and wine back to front," David says with pride.
Why not take dad out for a meal at Cocoa Café and Restaurant this Father's Day? Call now on 6699 2984.
Meet Sushi Super Dad, Dave Miller.