Dreamtime Drag Queen – from Kempsey to the world stage
Dunghutti man Dallas Webster and his alter ego, Nova Gina are spreading a message of hope and acceptance, one fabulous performance at a time. Hailing from the Macleay Valley, Dallas has relocated to Sydney. Coastbeat met him at home and witnessed the extraordinary transformation from Dallas to Nova.
How it all began
When Dallas Webster donned drag and took part in a sold-out cabaret show at the Kempsey RSL, he never dreamt that, six years later, he'd be performing around the country, starring in documentaries and appearing on prime-time television.
"We were only mucking around but it turned out to be an amazing night," Dallas says with pride. Something that was meant to be a one-off performance eventually became a touring trio. Dallas transformed into Nova Gina and teamed up with two other First Nations drag queens.
"Collectively we came up with the name Dreamtime Divas," he says. "We've done shows all over Australia, it's pretty surreal."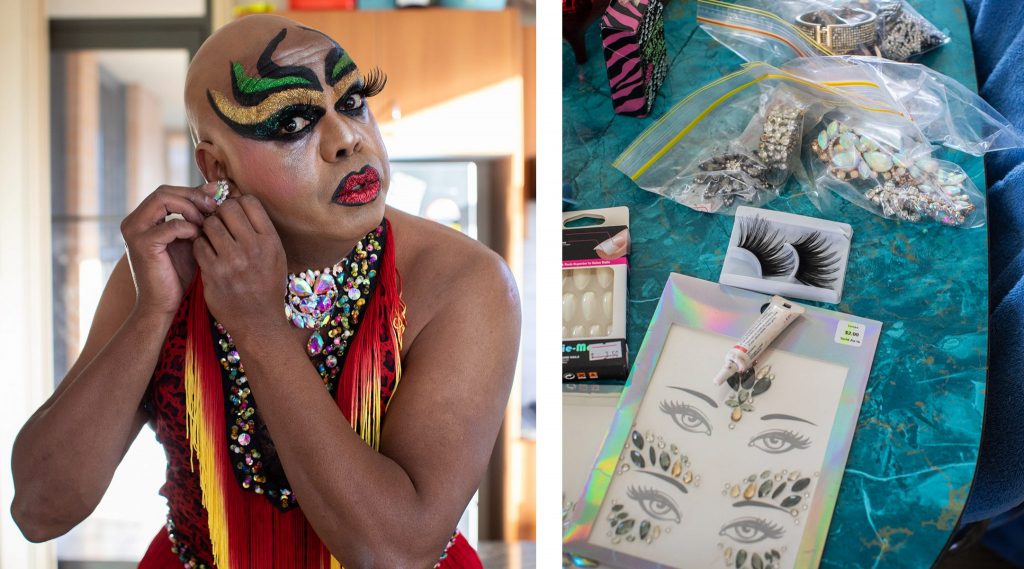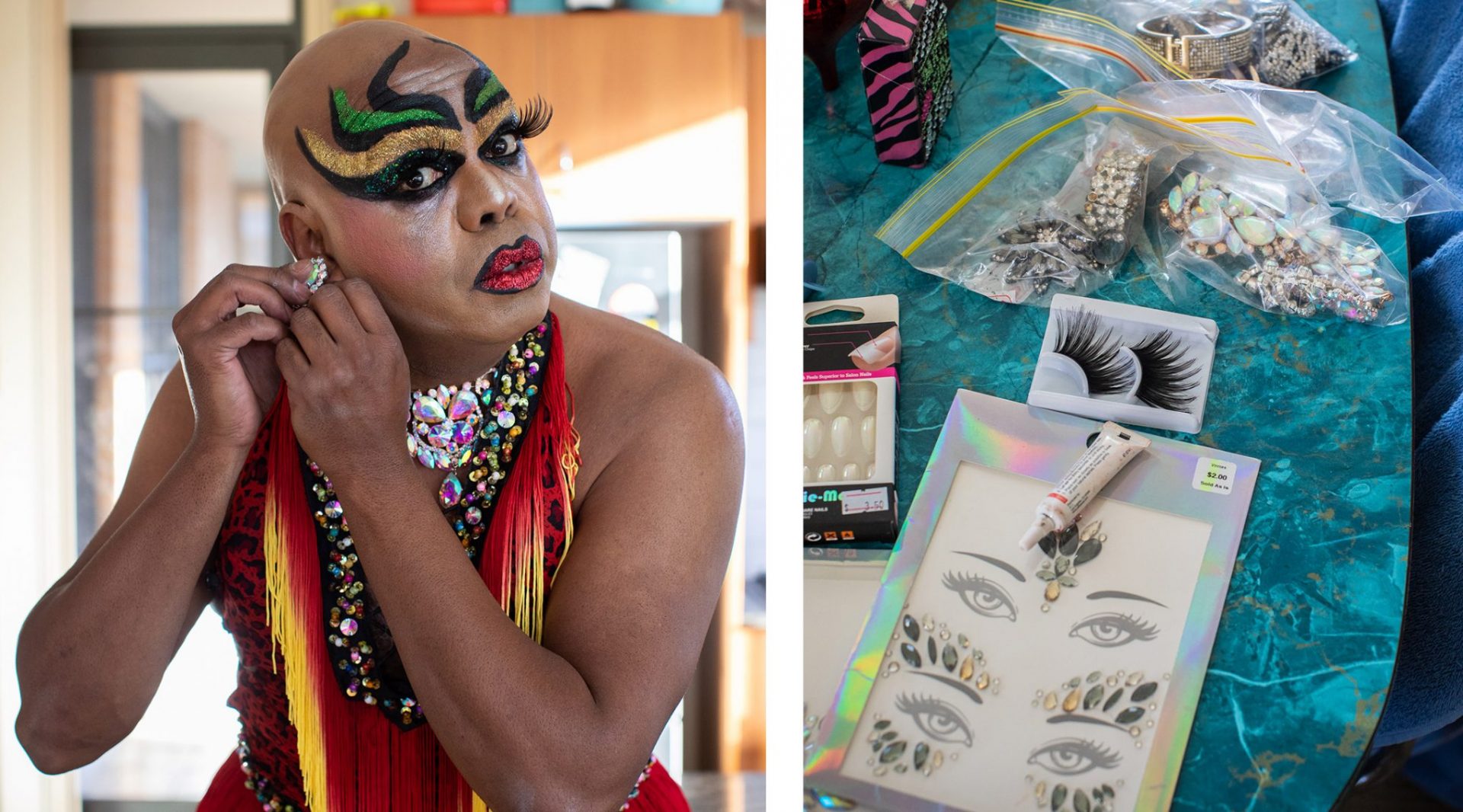 Dallas says he learnt to apply make-up by watching other drag queens' YouTube tutorials
In the Spotlight
The Divas are currently taking a break and Dallas has moved to Sydney where he continues to perform as Nova. He lists Alice Springs Pride Carnivale, Melbourne's Coming Back Out Ball and Lismore Tropical Fruits celebrations as some of the memorable events he has been involved with. His biggest honour came when participating in the inaugural Miss First Nations drag queen pageant in Darwin. After five days of lip-syncing battles, fashion parades, talent shows and photoshoots with crocodiles, Nova Gina was crowned Miss Congeniality.
An Indigenous production crew followed the action and created a documentary called Black Divaz that premiered at the 2018 Mardi Gras Film Festival in Sydney and was broadcast on SBS. "Nova was the poster girl for the documentary and it was screened at queer film festivals all over the world," Dallas says. "It was amazing to be a part of and I loved meeting the other Aboriginal drag queens."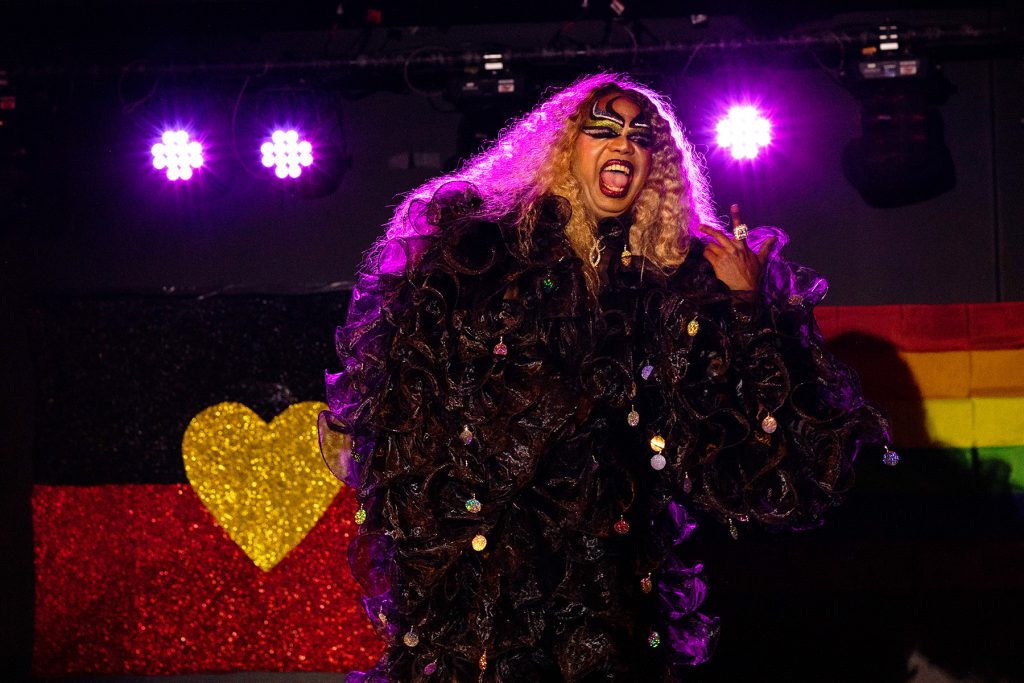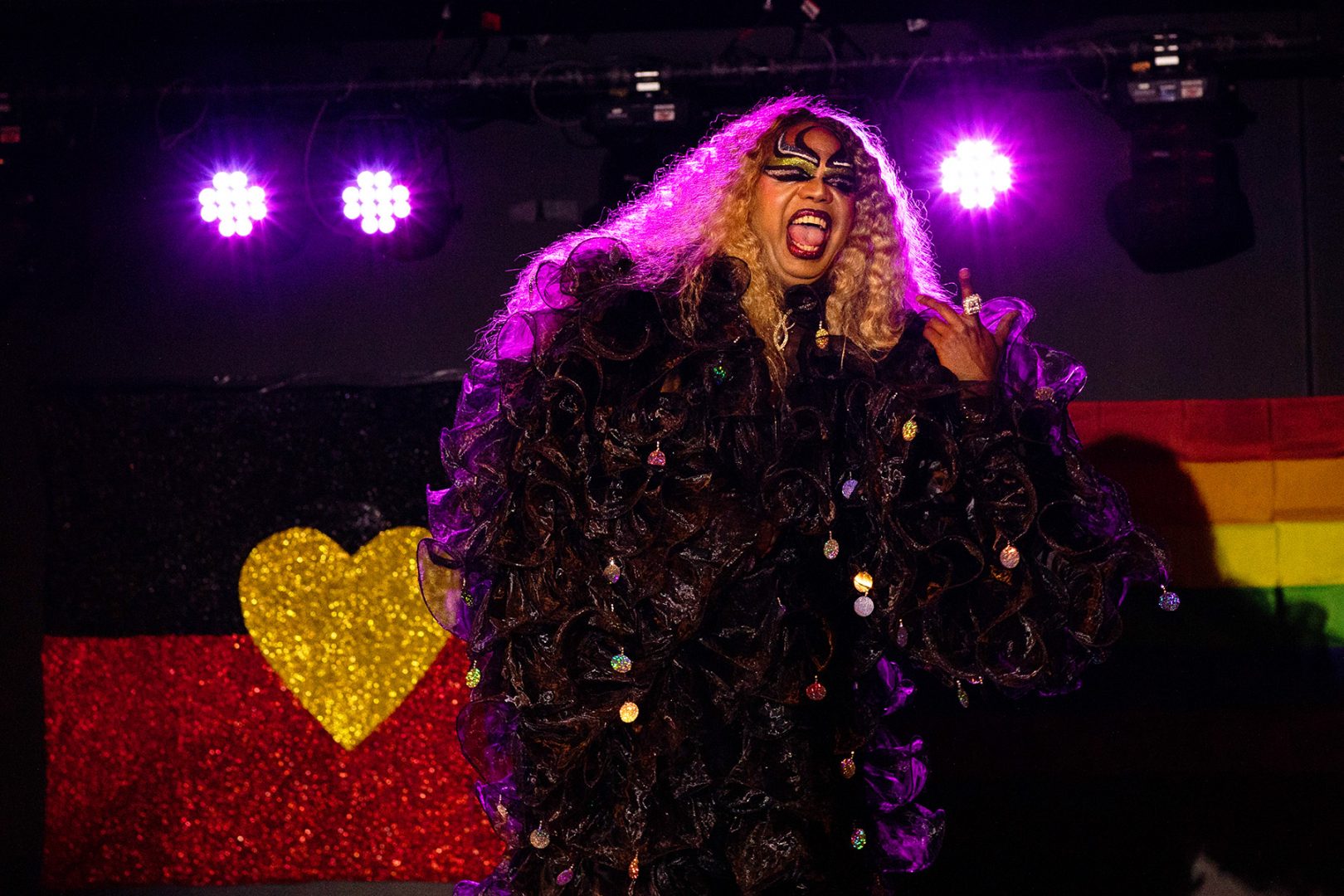 Nova on stage at We're Out, Loud, Black and Proud in Coffs Harbour
Identity and Sexuality Struggles
It hasn't always been glitter, sequins and fabulous frocks. Growing up in Kempsey, Dallas struggled to make sense of his identity while being singled out as "not normal" by some family members and people in his community. "Knowing that I was gay was tough, let me tell you," he says. "I was dealing with anxiety, stress and depression all at once and I felt there was no way out."
His sister Kathleen was a welcome source of love and support and Dallas has many fond childhood memories with her. He recalls joyful times spent at his grandparents' humpy near Crescent Head and days at the beach learning to catch worms. "We sold the worms to the bait shops then my sister and I would spend our earnings on lollies and chewing gum." Dallas adds. "Kathleen would get fish scales and use the chewing gum to stick them to my fingernails before painting them. We were pretty resourceful!"
Shopping in the Heart of
Coffs Harbour
A Sense of Belonging
Dallas had an older cousin living in Sydney who used to tell him about the gay bars he visited and the other Aboriginal and Torres Strait Islander gay, lesbian and transgender people he met. When he was 17, Dallas left Kempsey for the first time and joined his cousin in the big smoke.
"I realised I needed to do myself a favour and get amongst it so I could stop feeling so alone," he recalls. "I finally found myself and felt I could live freely."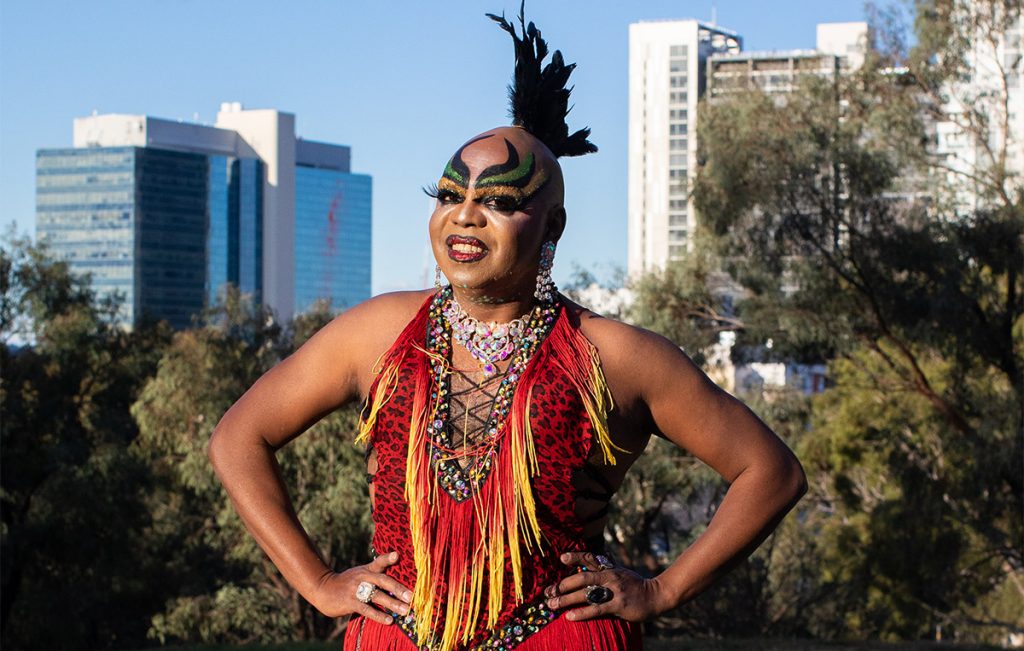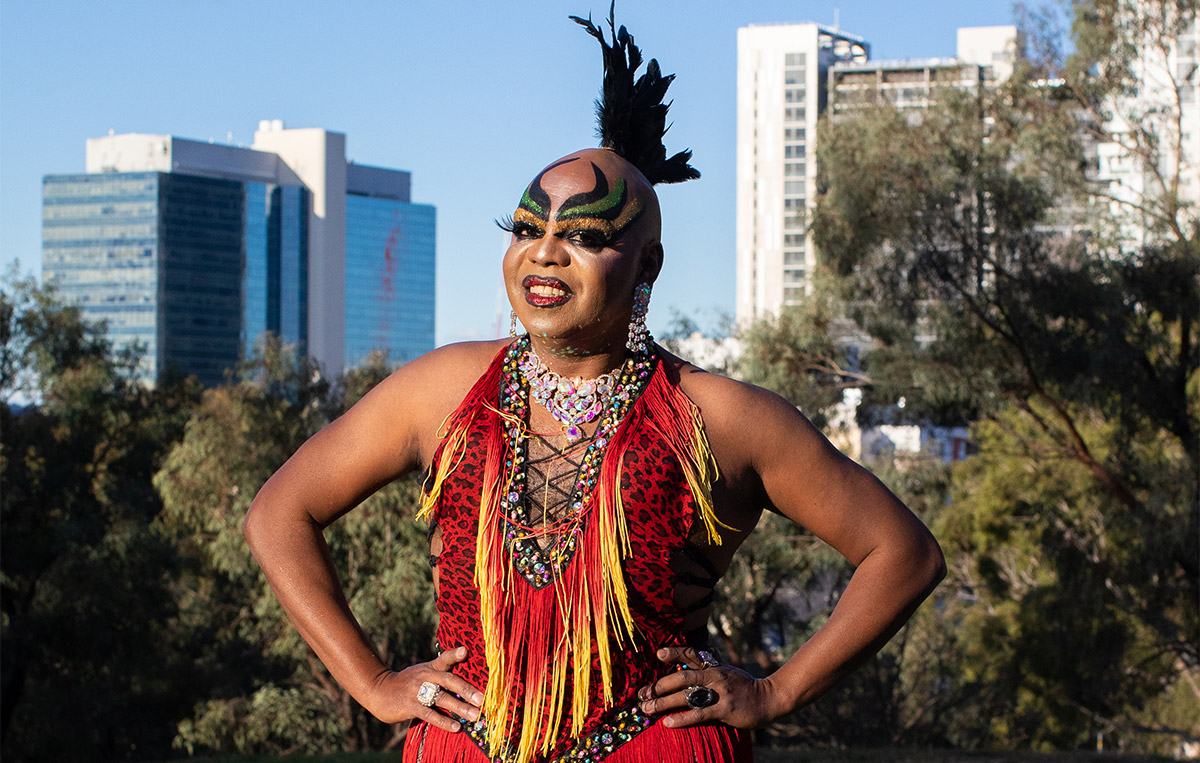 Nova Gina is making a name for herself in Sydney and beyond
Speaking Up and Speaking Out
While Dallas is hopeful that there is more acceptance of gay, lesbian and transgender children growing up in regional areas today, he acknowledges that suicide is still a major issue. He wants to use his platform to shine a light on the importance of the hopeful prevention of suicide and the eradication of homophobic bullying.
It's something very close to Dallas's heart as his nephew, Baylin Hoskins took his own life three weeks before his 19th birthday. Baylin was a young bisexual man who struggled to find acceptance amongst his peers as he wrestled with his identity.
At last year's Mardi Gras, the Dreamtime Divas were guests of honour on the Baylin's Gift float, a foundation set up in his memory. "We wore some of his ashes in vials around our necks and took him to his first Mardi Gras," Dallas explains. "He performed on stage with us. It was very special and a huge honour."
Dallas is determined to continue to promote visibility, hope and acceptance and wants to be someone that young LGBTIQ people can look up to. "I have had some Aboriginal kids get in touch with me on Facebook and tell me that they're going through a tough time and struggling with the expectations from community," he reveals. "I've been a listening ear and a shoulder to cry on and I've offered some advice on how to approach their difficulties." Dallas's advocacy is not going unnoticed. He was recently named a finalist in the Honour19 LGBTI Community Awards for raising the visibility of Aboriginal and Torres Strait Islander LGBTIQ people.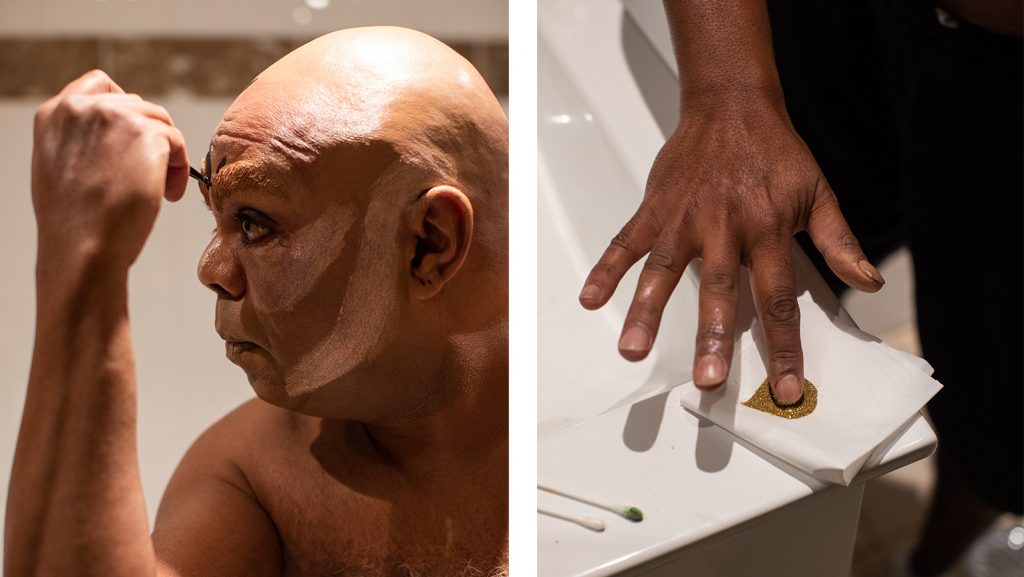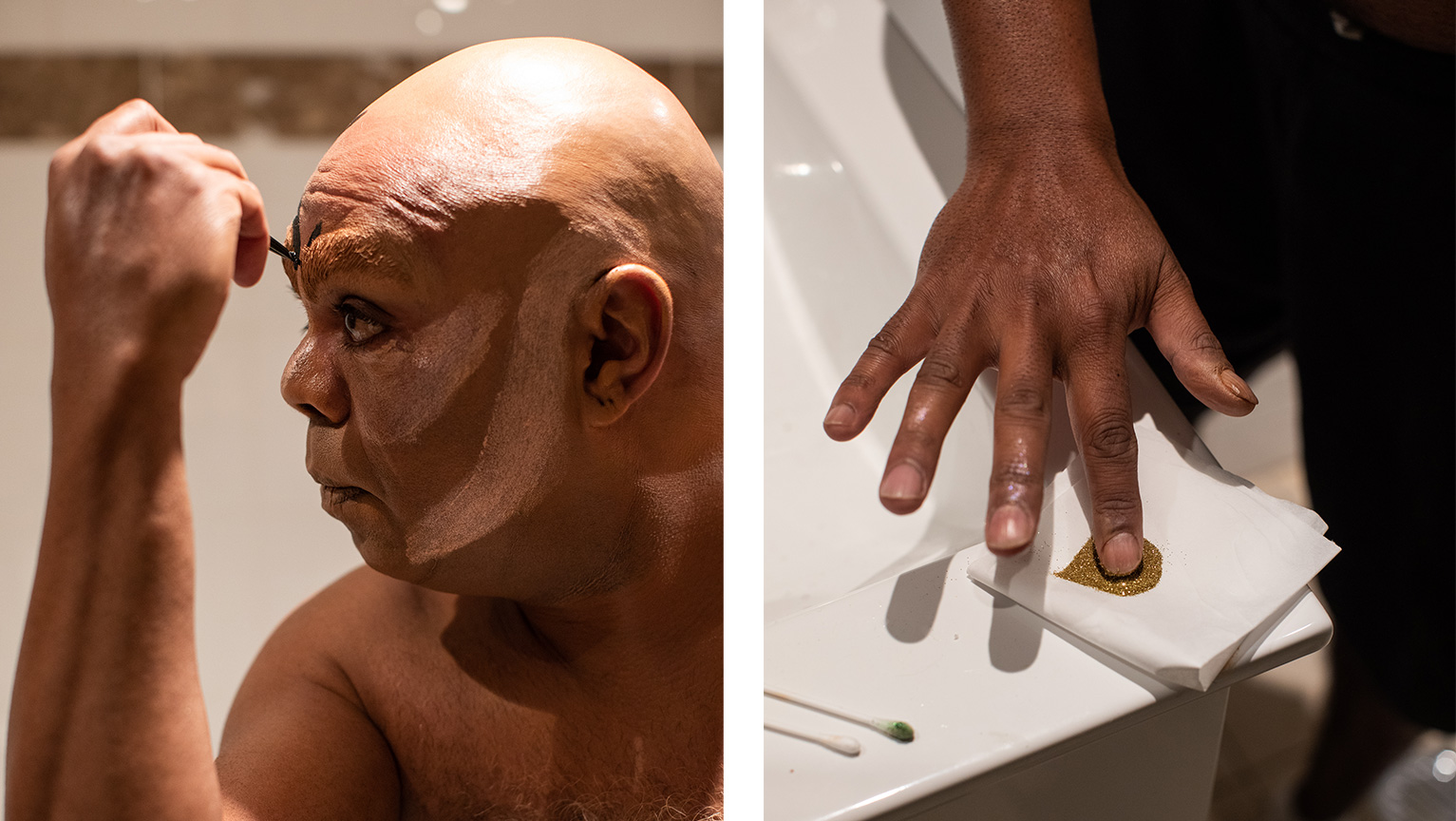 The transformation from Dallas Webster to Nova Gina takes at least three hours
The Transformation
Becoming Nova requires serious time and skill. Dallas spends more than three hours shaving, applying make-up, attaching false eyelashes and getting dressed. Nova's outfits are often custom made by a local seamstress. "Karen Packer from Dancing Fabrics in Port Macquarie made a lot of the dresses for the Dreamtime Divas," he says. "She does a fantastic job!"
Dallas understands that being treated differently when dressed in drag is to be expected. He laughs as he describes the reactions he gets. "Nova is admired, idolized, and people treat her like a celebrity," he explains. "When I'm not in drag, I don't get a second glance!"
As he completes the marathon transformation from Dallas to Nova, he reflects on what his 14-year-old-self would think if he knew what was to come. "This is not a life I ever considered possible," he marvels. "But now that I'm here, I believe I've established a name for myself and should take advantage of the platform and raise awareness about the issues that really matter to me."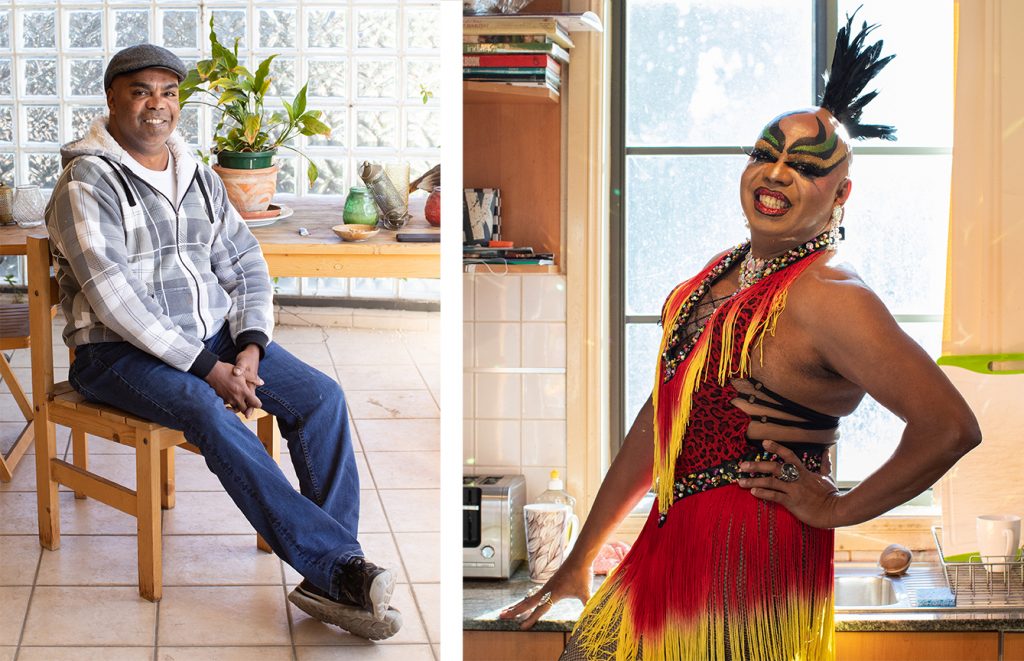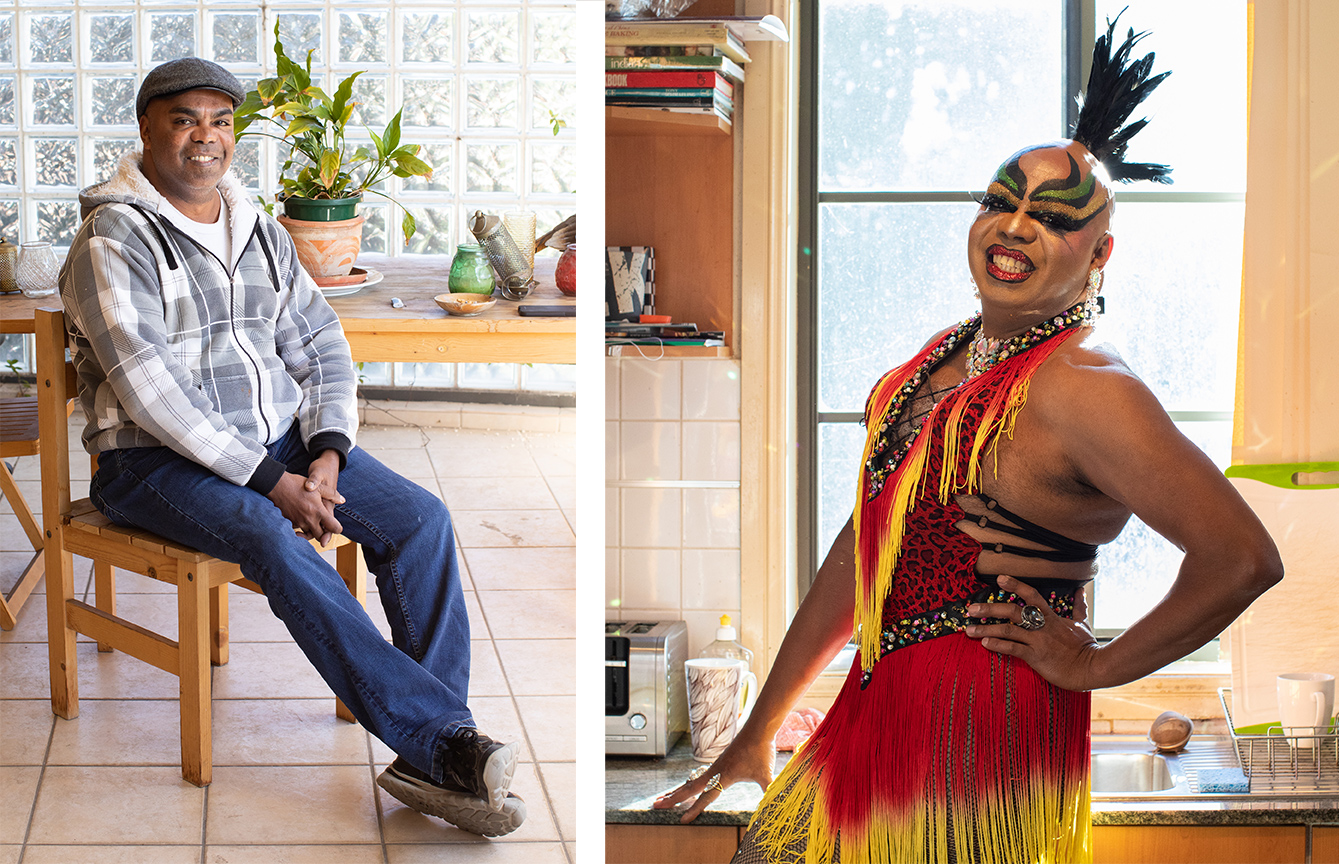 "Nova is idolized," Dallas explains. "When I'm not in drag, I don't get a second glance!"
Follow Nova Gina's adventures on Instagram and Facebook
Go to ABC iView to see Nova answer curly questions on You Can't Ask That.
If this story has brought up issues for you, you can call Lifeline on 13 11 14 or Beyond Blue on 1300 22 4636.