NSW's Dog Friendly Beaches
Shopping in the Heart of
Coffs Harbour
There is plenty of room to romp on the beach with your dog, with a hassle-free bath thrown in, too. As long as it's a dog beach!
All north coast councils offer leash-free areas. It's easy enough to find them, just go to the council website and put 'off leash area' or 'dog beach' into the search engine. Many councils provide a map, too. There are literally dozens of areas available. Here are just a few:
GREAT LAKES REGION:
Nine Mile Beach, Tuncurry; One Mile Beach, Blueys and Boomerang Beaches have off-leash in specific areas at restricted times – check the website.
PORT MACQUARIE REGION:
Rocky Beach and Nobbys; Spooney's Bay, and Bonny Hills.
MACLEAY VALLEY COAST:
Various beaches with differing access areas – check the website. Back Creek Beach, South West Rocks; the centre of Crescent Head Beach, but not in the National Parks at the north and south headlands.
NAMBUCCA REGION:
On the Council website you will find off-leash beaches in the Residents and Households drop-down – input On/ Off Leash Areas.
COFFS COAST:
Boambee Beach, North Wall Beach, Emerald Beach (north of Fiddamans Creek), Woolgoolga Back Beach
YAMBA:
Pippi Beach, south of the Dolphin Park 4WD access to the rocky outcrop on Miners Beach.
ILUKA:
Main Beach, north from the 4WD access to Iluka Bluff. No exit at Iluka Bluff at the National Park.
RICHMOND VALLEY REGION:
Dogs are permitted northwards of the 4WD vehicular access point at Air Force Beach, Evans Head for 1.3km.
BALLINA REGION:
Seven Mile Beach, north of Lake Ainsworth, (old 4WD access point), Lennox Head.
Leash Free Areas
Once you are on the beach, make sure to double-check the exact area for leash-free fun. For example, at Lennox Head the dog beach runs north from Lake Ainsworth, with clear signage once you cross the line to the south before the surf club and must re-leash your pooch. But not all beaches are so well marked.
Iluka's Main Beach has a wonderful leash-free area, but only to the north from the large carpark and walk-in track, and dogs are definitely not allowed to exit the beach at the northern end, known as South Bluff. This exit takes you through National Park, where it is illegal to have dogs on or off the lead at any time, with large fines applying.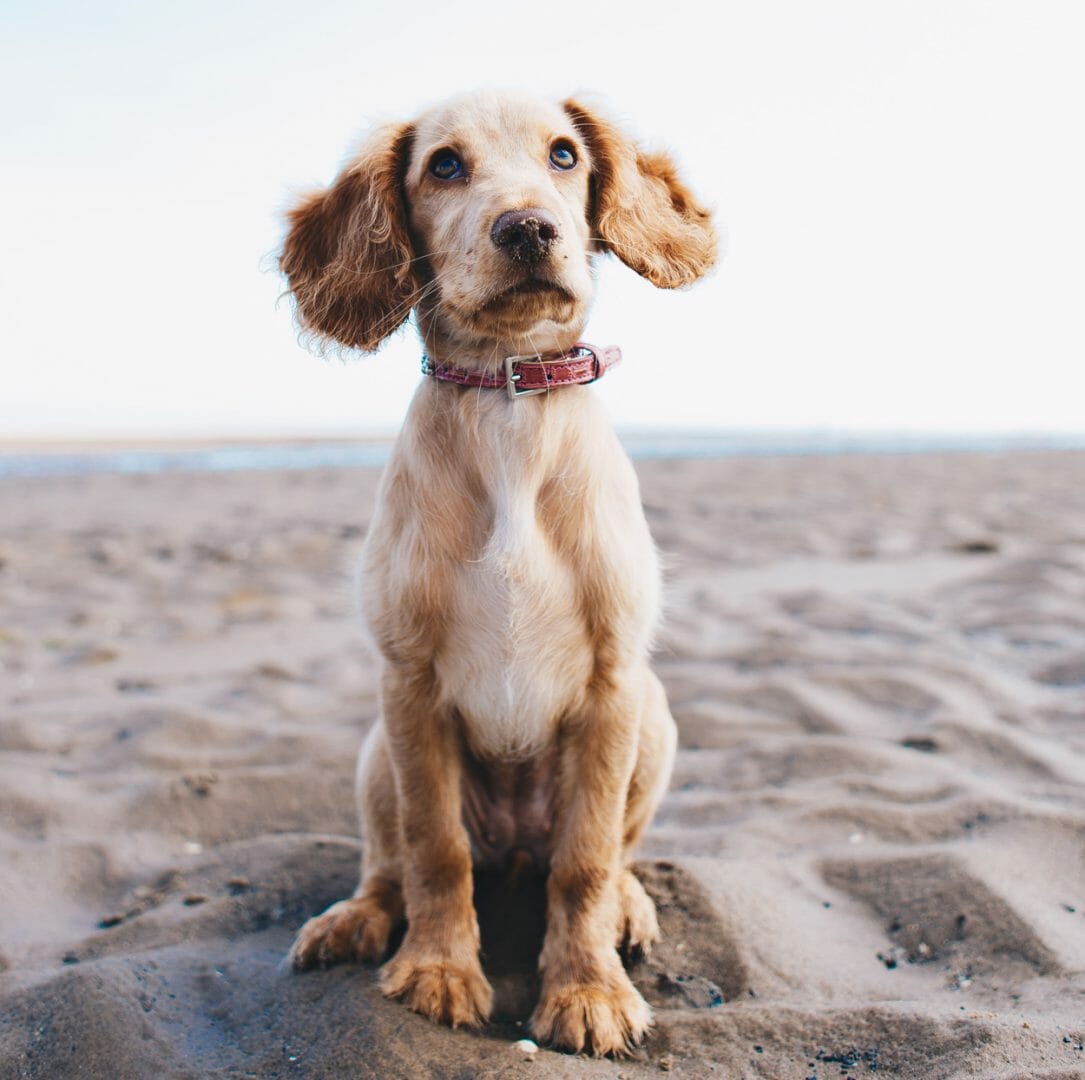 National Parks a No Go
But my little Fluffy wouldn't hurt a fly, let alone a marsupial, you say, so what is the harm in a quick walk through the National Park?
It stinks, that's why. Literally. Dogs leave a scent and quite normally will urinate here and there as they go. The scent of the dog, a carnivorous predator no matter how cute and fluffy, will disturb the native animals who live and move in set circuits or trails. Disturbing a native animal's circuit adds stress to their lives, which inhibits mating and affects their health. Maybe just one dog wouldn't have a lasting effect, but National Parks laws are made so that all 25 million Australians plus OS visitors can access our beautiful environment without doing harm.
Clean up after your Pooch
While we're talking stinky, may we mention poo? Councils will usually provide plastic bags for picking up and disposing of your doggy's doodoo but they are often empty. Consider keeping some paper towel in the car as an alternate: flushable, degradable and useful for more than poop.
Make sure your furry friend behaves
Also important, leash-free does not mean out of control. Your dog must be in your sight at all times and under your control – whatever that means! Recently a dog owner on a leash-free beach was fined $238 for not keeping their dog under 'effective control' after, apparently, the dog licked a baby that was lying on the beach. The mother of the baby rang the police, who booked the dog owner. Read it here, if that doesn't sound believable.
We hope that this is an unusual case! However, there are strict rules about keeping your dog under control, some of which may surprise you. For example, if your dog 'rushes at, attacks, bites, harasses or chases any person or animal (other than vermin), whether or not any injury is caused to the person or animal' you may be liable for an $11,000 fine. There is more information here.
Coastbeat would love to hear from you with happy dog stories. What is the best dog beach in your area? Send us in a pic of you and your best friend enjoying the sun, surf and sand.
If you'd like some more info on where along the North Coast is good to go with your dog, read our article about dog friendly holidaying.