Di Morrissey talks about life on the north coast and her love of fishing
Last year we featured the fabulous and adventurous Di Morrissey in our magazine. Di is one of our nation's most successful authors. We caught up with Di once again to chat about coastal living, her love of fishing and the secrets in her next book.
Q: Hello Di. We know that home for you is the gorgeous Manning Valley. Can you share with us what you love about it?
Returning here twelve years ago after many years in Byron Bay, was coming home to my roots.
I was born in Wingham, a sweet heritage country town. So was my mother, and my father was born nearby. It's very special to walk around a place which holds your first memories. My grandfather's house where my mum was born and where she lived when I was born, is little changed and still in the family – which is wonderful.
I love to sit by the river, fish, wander through the Wingham Brush, share a meal with friends in town. Time out to drive up to rellies in Elands, and take visitors sightseeing to the beaches, Ellenborough Falls and the villages in the hills, has always been a joy. I couldn't live in a city anymore.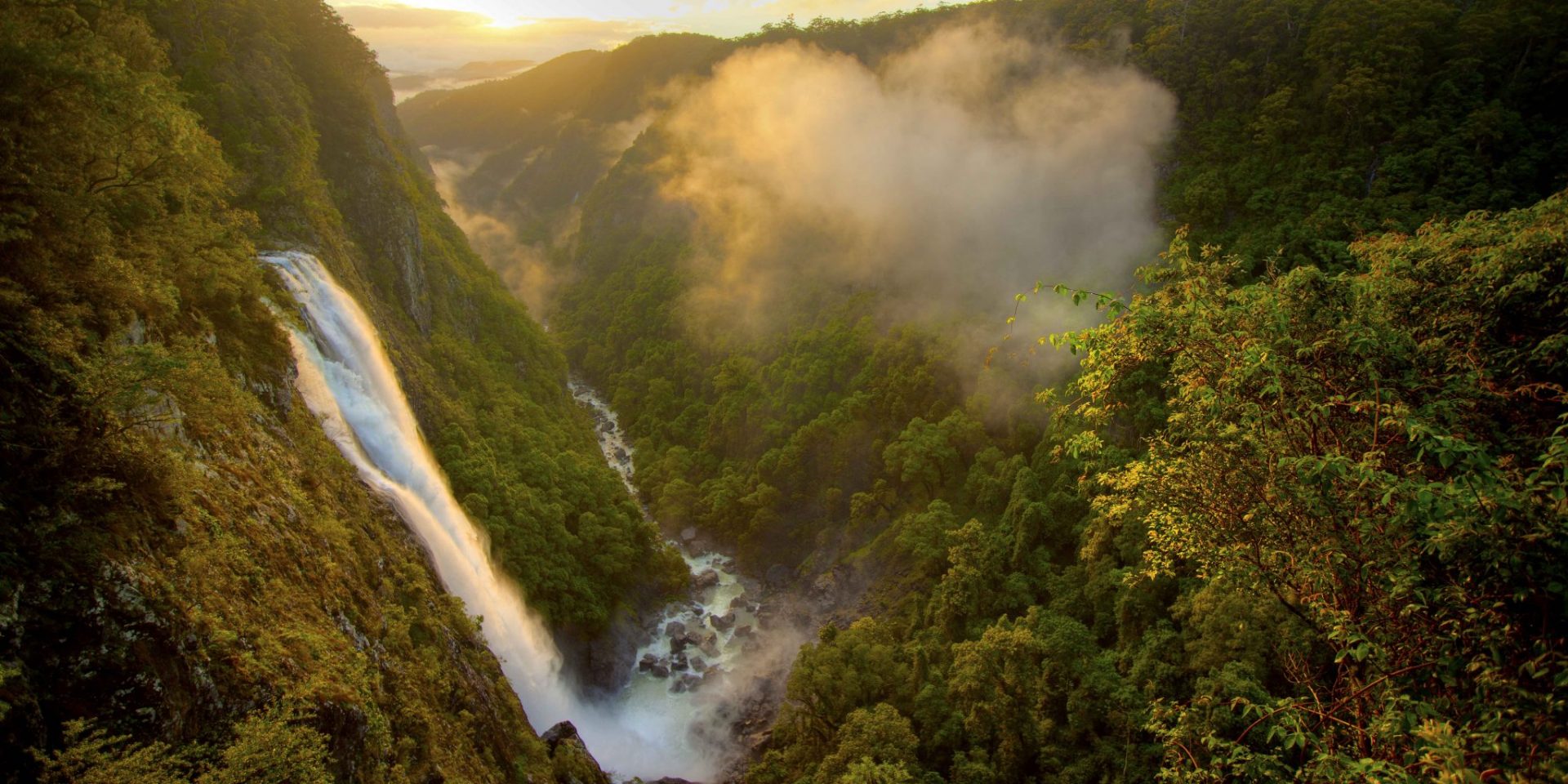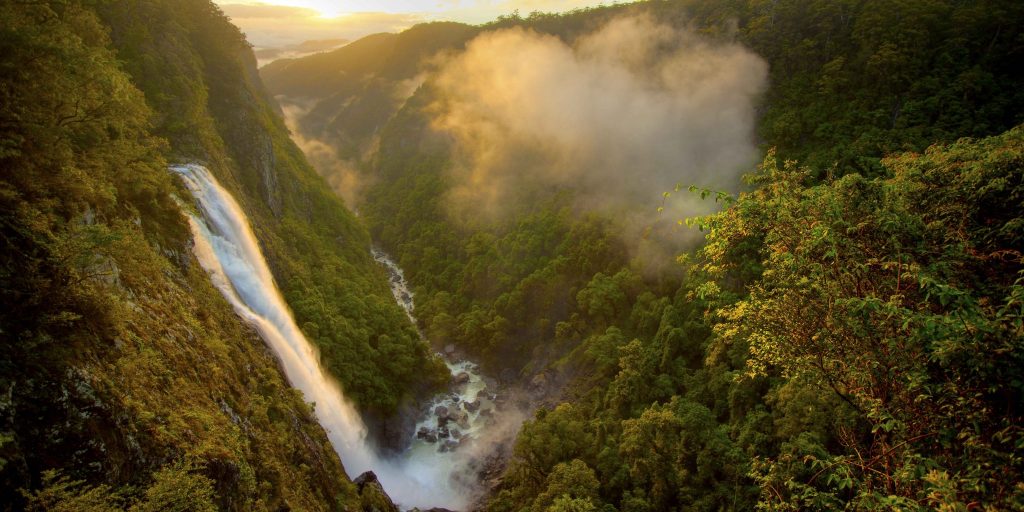 Q: Following the recent bushfires, are you now seeing much bush regeneration?
It is healing to see the greening return after the fires, though the losses are heartbreaking. We have two acres and are surrounded by koala feed trees, which support a tribe of local koalas who also spend time in our garden. While we have water stations for them, they often patrol around the verandah at night, peering in the door sometimes and drinking from the dog's water bowl. When the big old bottle brush by our front door is in bloom the mothers bring their babies to suck the nectar from the flowers!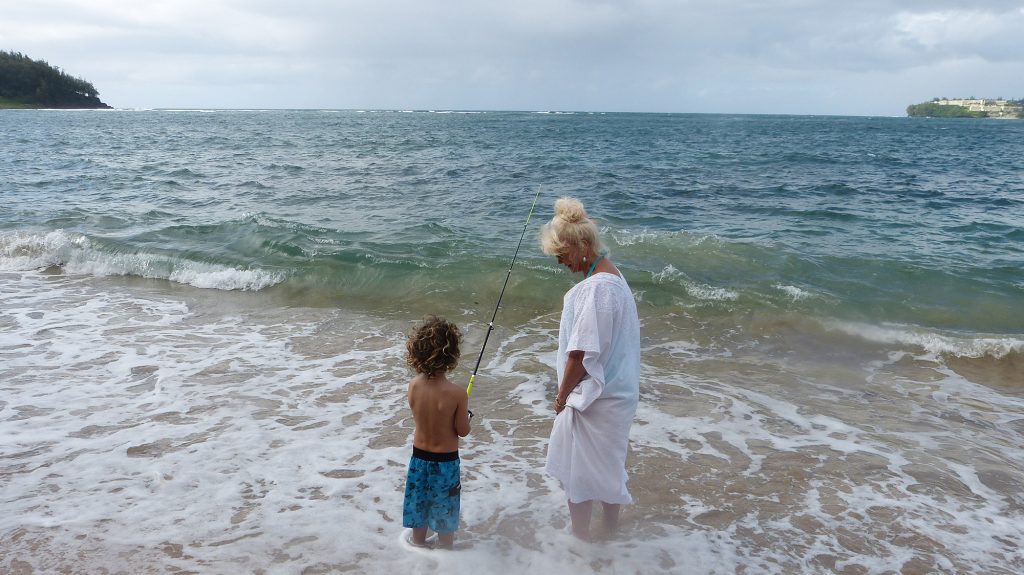 Q: We understand you love your fishing and have fished from coast to coast and overseas too. Tell us more…
I grew up at Pittwater in Sydney, which was only accessible by boat. My afterschool job was to catch yellowtail fish for our tribe of cats. At seven I had my own little dinghy and used to row around Lovett Bay fishing and frequently brought home dinner. So fishing was second nature to me, and I've always found it the one thing I have patience with. True fishers can sit for hours even without a bite!
I have fished from Byron to Broome and go to Hawaii to fish the big tuna and mahi mahi as well. Often, it's catch and release.
Being out to sea, spotting a whale or a turtle, landing a decent nobby (snapper), or a tuna or a big mackerel is fulfilling and sometimes challenging – like going mud crabbing in Broome!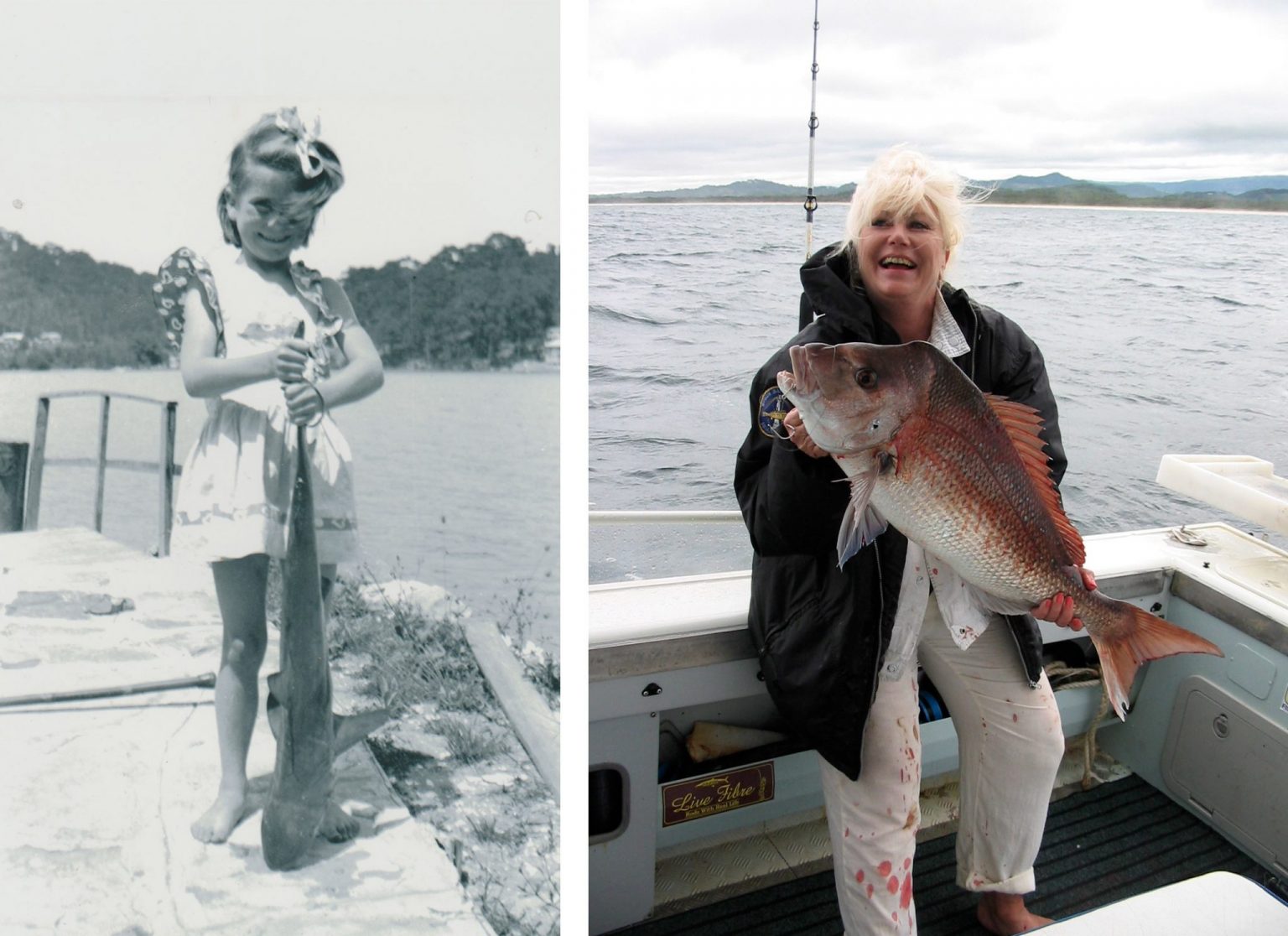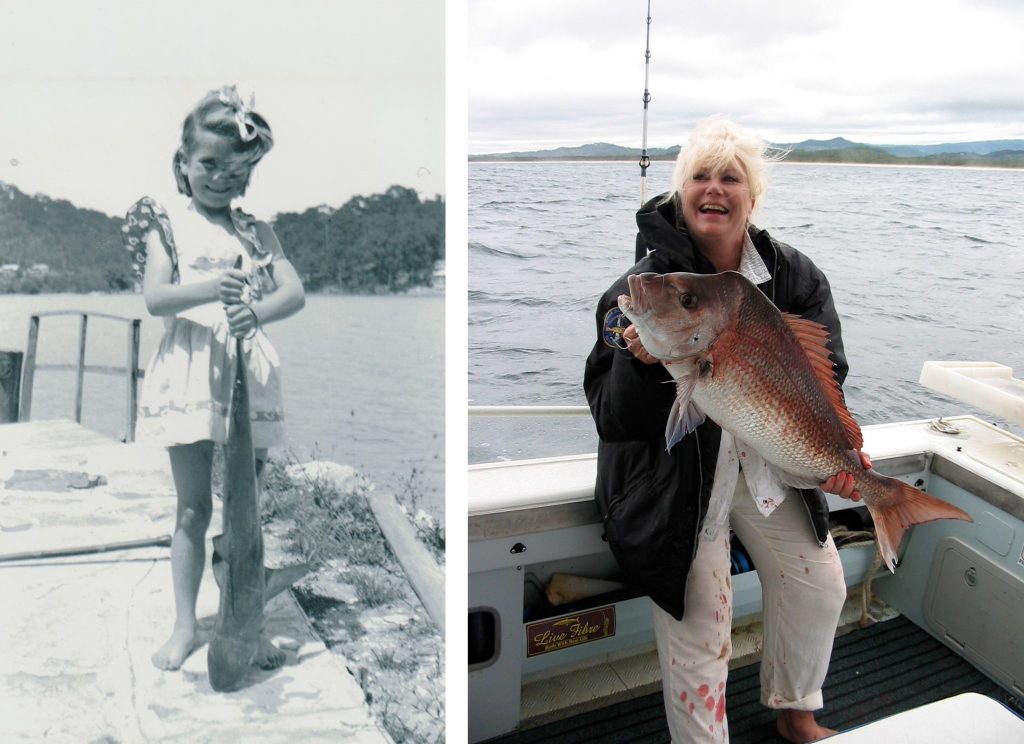 Q: To encourage non-anglers, what is it about fishing that you find so appealing?
It's a time of contemplation, something of a personal physical challenge, as well as a mental and tactical challenge. I prefer being on the water, living near water, as it seems to satisfy some spiritual instinct. (I'm a Pisces!)
Q: Any recommended recipes from your great catches?
Mostly I keep it simple when it's fresh fish. We take soy sauce out fishing for tuna as sashimi doesn't come any fresher than that! If the fish has been frozen, I tend to cook Asian dishes; Goanese, Thai or Burmese.
Q: You're just back from a research trip in Victoria. Can you reveal any secrets about your next book?
It's set in a small Victorian country town. Quaint, pretty, close to the sea. But every town has it secrets! And when a young divorcee returns home to heal and stays with her grandfather who runs the local newspaper… more than secrets are uncovered!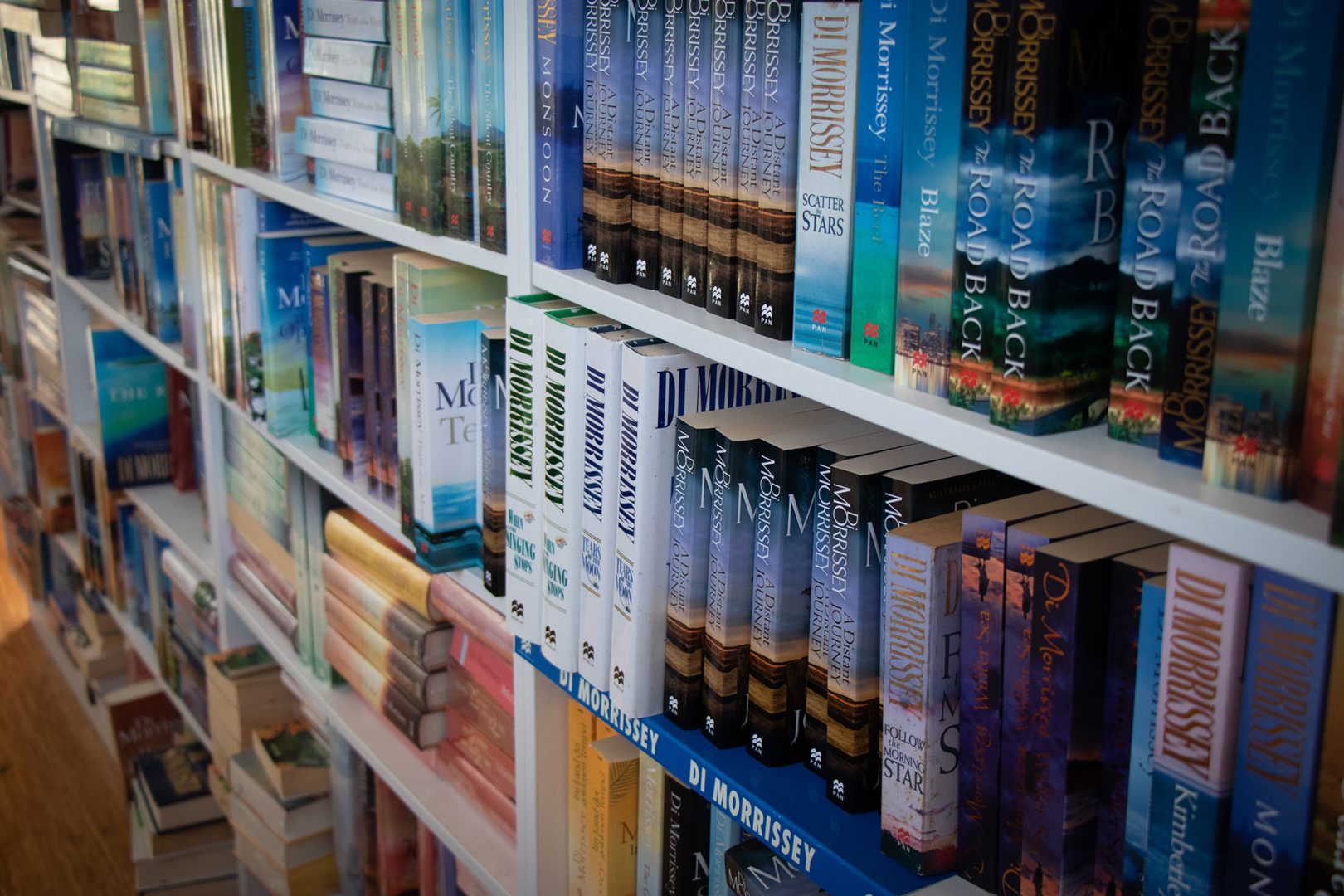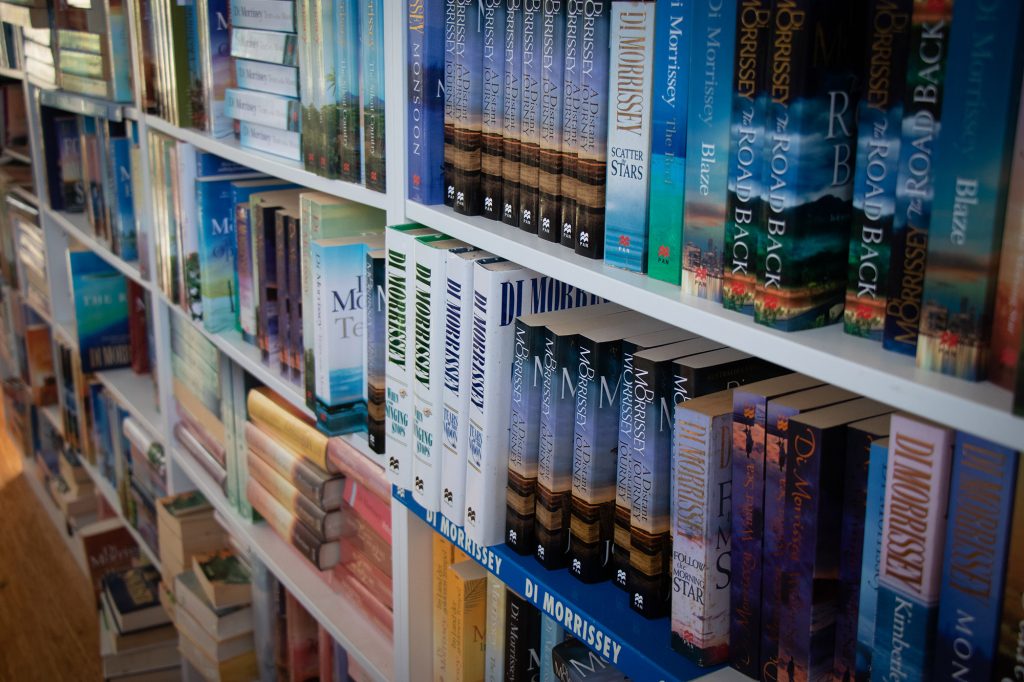 Q: What's in store for you in 2020?
I think 2020 is a turning point for everyone. Australia has to re-assess how we live, and what's important in life, and fight for leadership that's honest and puts our country first, not the interests of outsiders, lobbyists, donors and investors who look at selfish short term profit at the cost of our environment, productivity, food and water.
Di Morrissey AM has published 28 bestselling novels. Before starting her career as a fiction writer, she was a journalist and TV presenter. Today, Di also edits and publishes The Manning Community News.