Nicolle Foster – Natural Habitat Interiors and Design
For 25 years Nicolle Foster has helped shape the look and feel of the Coffs Coast as owner and Senior Designer at Natural Habitat Interiors and Design. Coastbeat met with Nicolle to talk about the evolution of public spaces, the process of design and her favourite room in the house.
At a time when many of her peers were still figuring out what to do with their lives, 25-year-old Nicolle Foster was starting her own design consultancy business.
"I grew up in a creative environment and was the girl who used to change the bedroom furniture around all the time!" She laughs. "My dad was a well-regarded builder and mum was the frustrated interior decorator who encouraged me down that path because she could see the potential."
Initially working for a local decorating business, Nicolle knew when it was time to strike out on her own and open Natural Habitat Interiors and Design. "There were very few interior designers in this area at that time but there was a degree of demand," she says. "I always said I'd be here when Coffs Harbour "happens" and when I reflect on how it has evolved over the last 25 years, I'm heartened."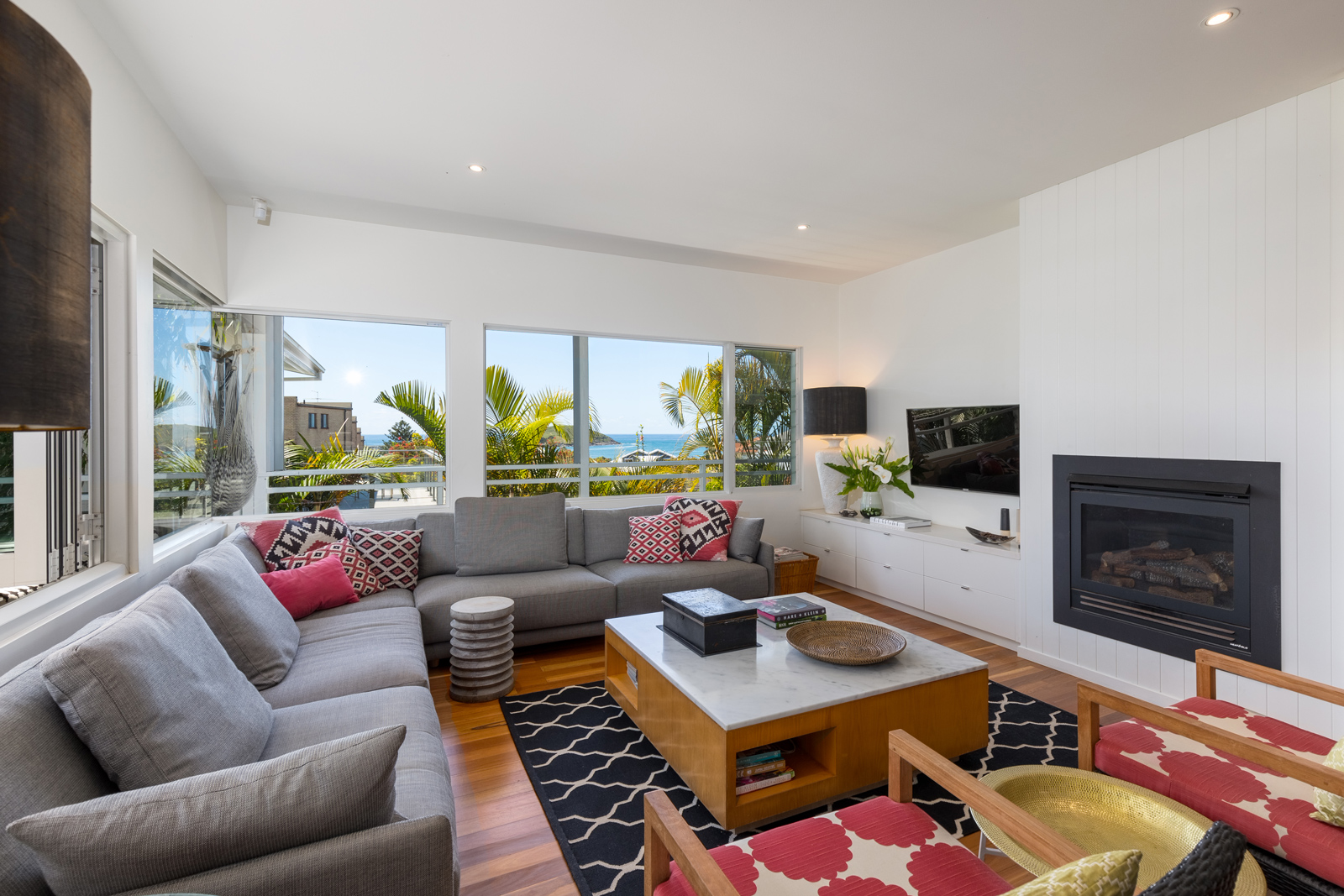 A beautiful home interior by Natural Habitat. Image by Mitch Franzi
While some design trends were initially slow to catch on regionally, Nicolle points to new, innovative housing estates like North Sapphire and modern commercial development in the public space. "I really like working on these kinds of projects," she says. "You're creating environments that everyone is able to enjoy. There's nothing more rewarding than seeing people in a pub or a restaurant you've designed."
Nicolle is proud of the role she's played in shaping the local community aesthetically, including her work at Coffs Central and Moonee Market. "Shopping can be a pleasurable experience and the way that Gowings is bringing the lifestyle element back to these centres is really clever," she says. "It's important that we still have meeting hubs where people can go and get out of their houses to interact."
The rise of social media and photo sharing websites like Pinterest mean design trends are easy to access. The availability of discount homewares means they're widely replicated. Nicolle can see both sides of this development. "On one hand, the consumer has more exposure to trends so there's a much more level playing field as far as progress and design," she says. But her concern is that following trends could lead to overconsumption and materialism. "There's a lot of mass-produced stuff out there that we don't need," she warns. "Consider your purchase. I lean towards quality so that I value the item and then I spend my savings on experiences – a trip to Italy perhaps!"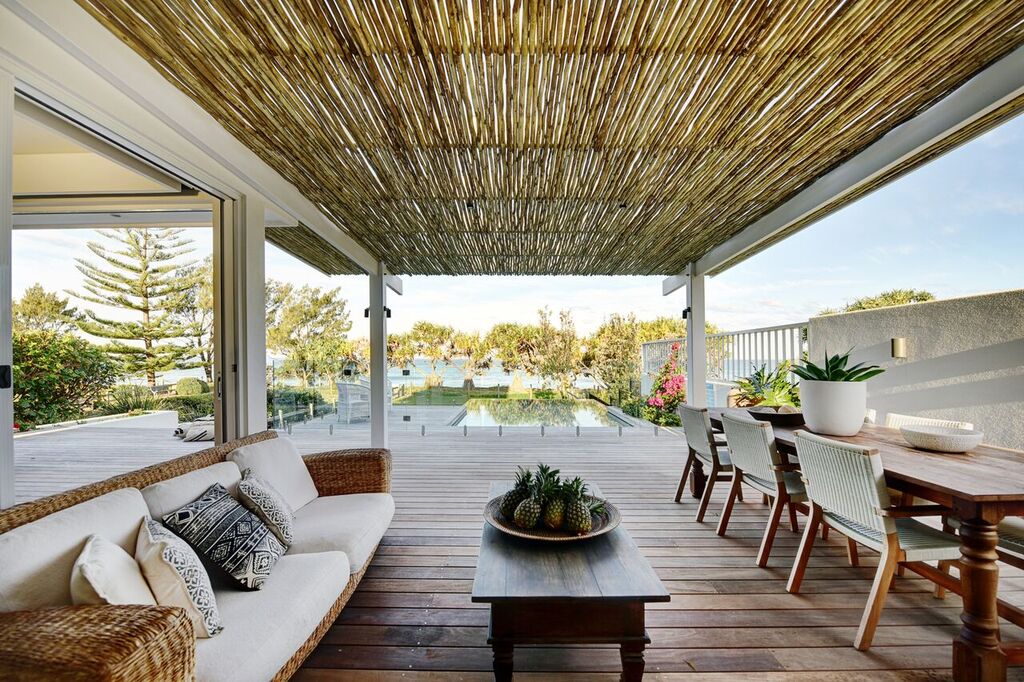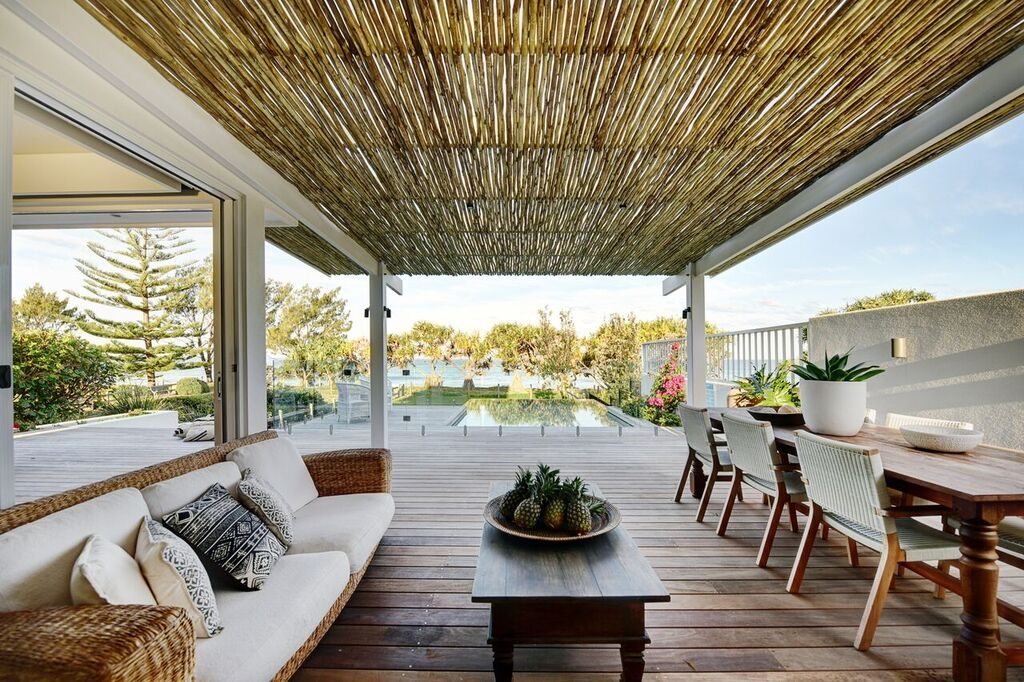 Beautiful beachfront home at Sapphire Beach. Image by Peter Sechi
When clients come to Nicolle and her team, they usually fall into one of two categories. Some are time poor and happy to hand over complete control while others have too many ideas and struggle to make decisions. "A big part of what we do relies on being able to relate to people – being perceptive and intuitive," she explains. "We ask a lot of questions in order to build a client profile and from there, formulate a scheme to suit the brief."
The team will then address the scope of works and present the client with a proposal including digital mood boards, computer-generated images and tactile samples. Inevitably challenges arise, but Nicolle enjoys problem-solving. She says that one of the most rewarding parts of her job is seeing a project through to completion and photographing the finished product.
Nicolle's own home is set back on a hill overlooking the city's spectacular Jetty precinct. It is open and light-filled yet private, surrounded by a lush wall of bamboo. Her design studio has separate street frontage, creating the ideal home-based business environment. "What is now the studio was originally the corner shop for the Jetty area," she reveals. "Many of the kids who went to Jetty High before the 1980s would remember coming across to buy their lollies and milkshakes."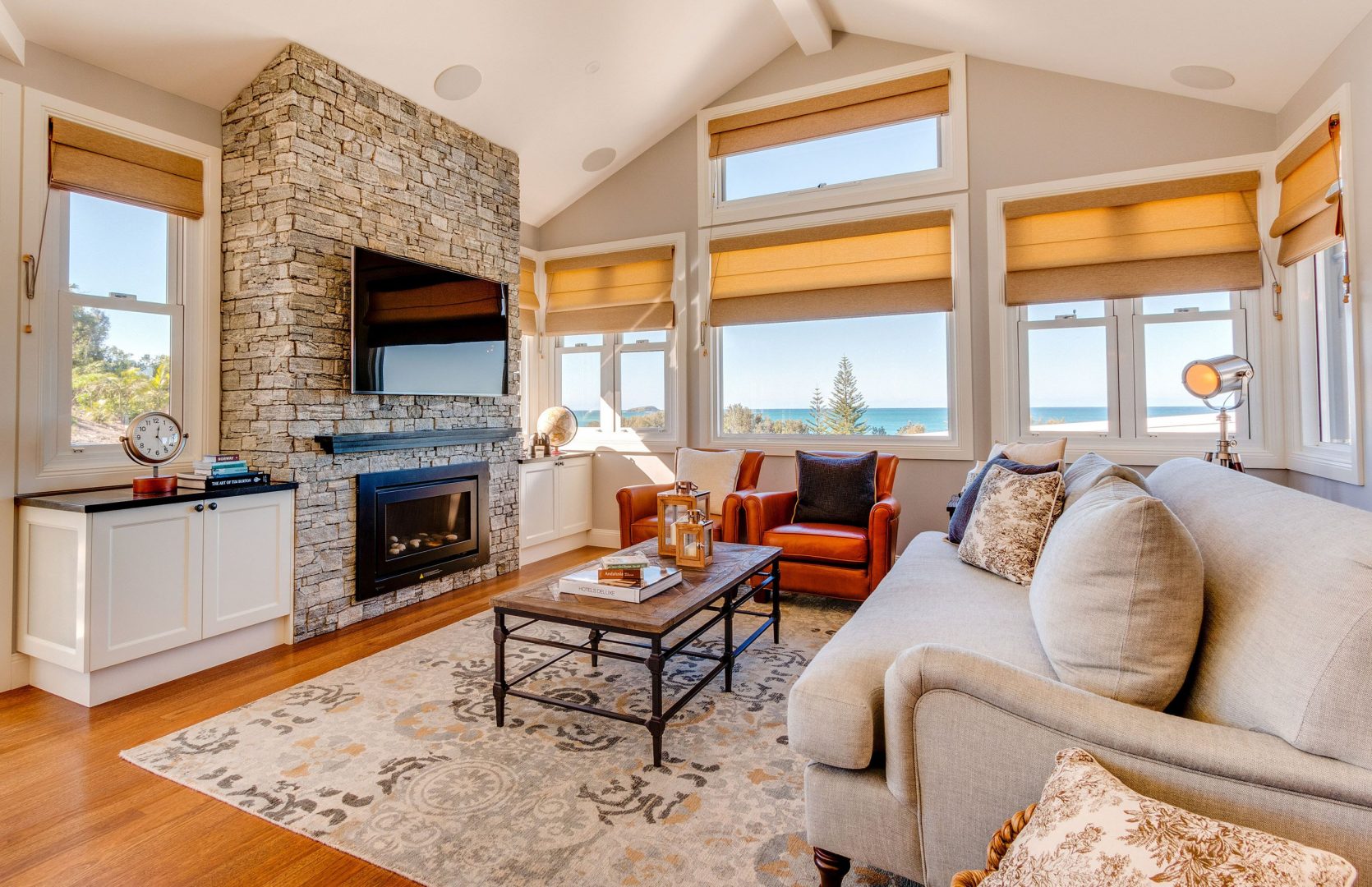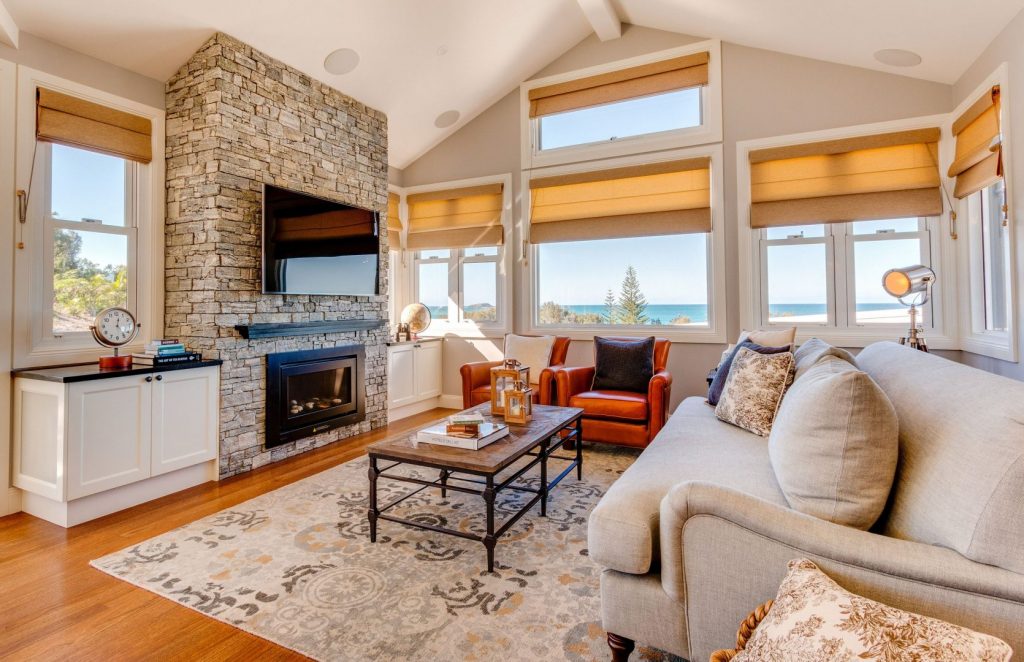 Another gorgeous interior from Natural Habitat. Image by Mitch Franzi
While in the past Nicolle designed and built homes to her taste, she says buying and renovating her current property was a positive experience. "You have to work within pre-existing parameters and can't push beyond certain boundaries," she observes. "But it had good bones; it was designed by Byron Bay-based architect Rosalie Stollery and I engaged the help of friend and colleague Ann Gee of G2 Architects with the renos."
When it comes to her favourite room, Nicolle has trouble naming just one, as the kitchen, dining and lounge rooms all bi-fold out onto the deck. "I love the big outside deck as we catch a beautiful breeze," she says. "It's very much about indoor/outdoor living."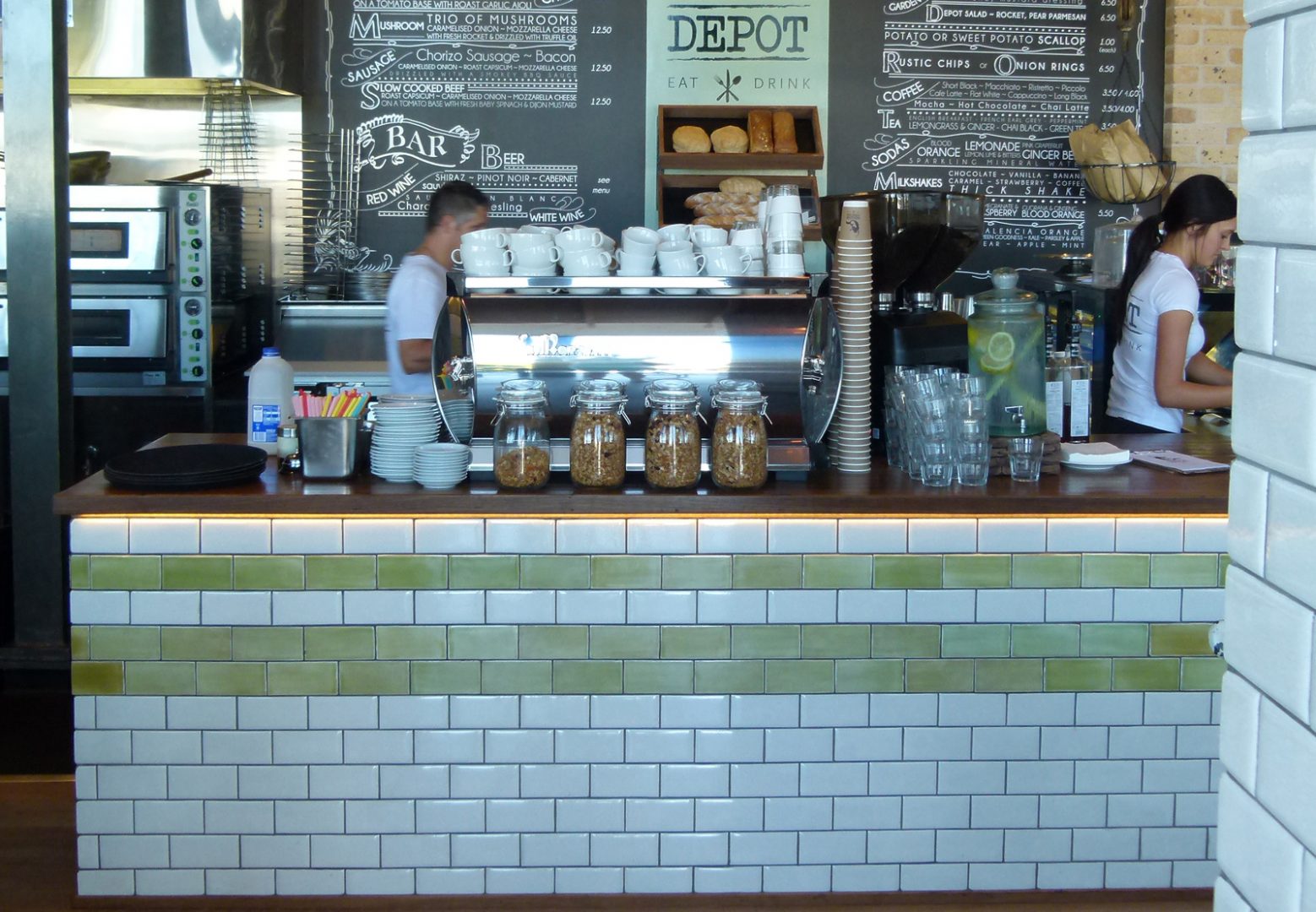 The Depot at Coffs Central, one of Nicolle's projects
Nicolle says she was initially sold on the location of her home. "It's a central location that has become a meeting place for the kids and for friends," she says. "The kids both surf and we enjoy the beautiful Jetty every day."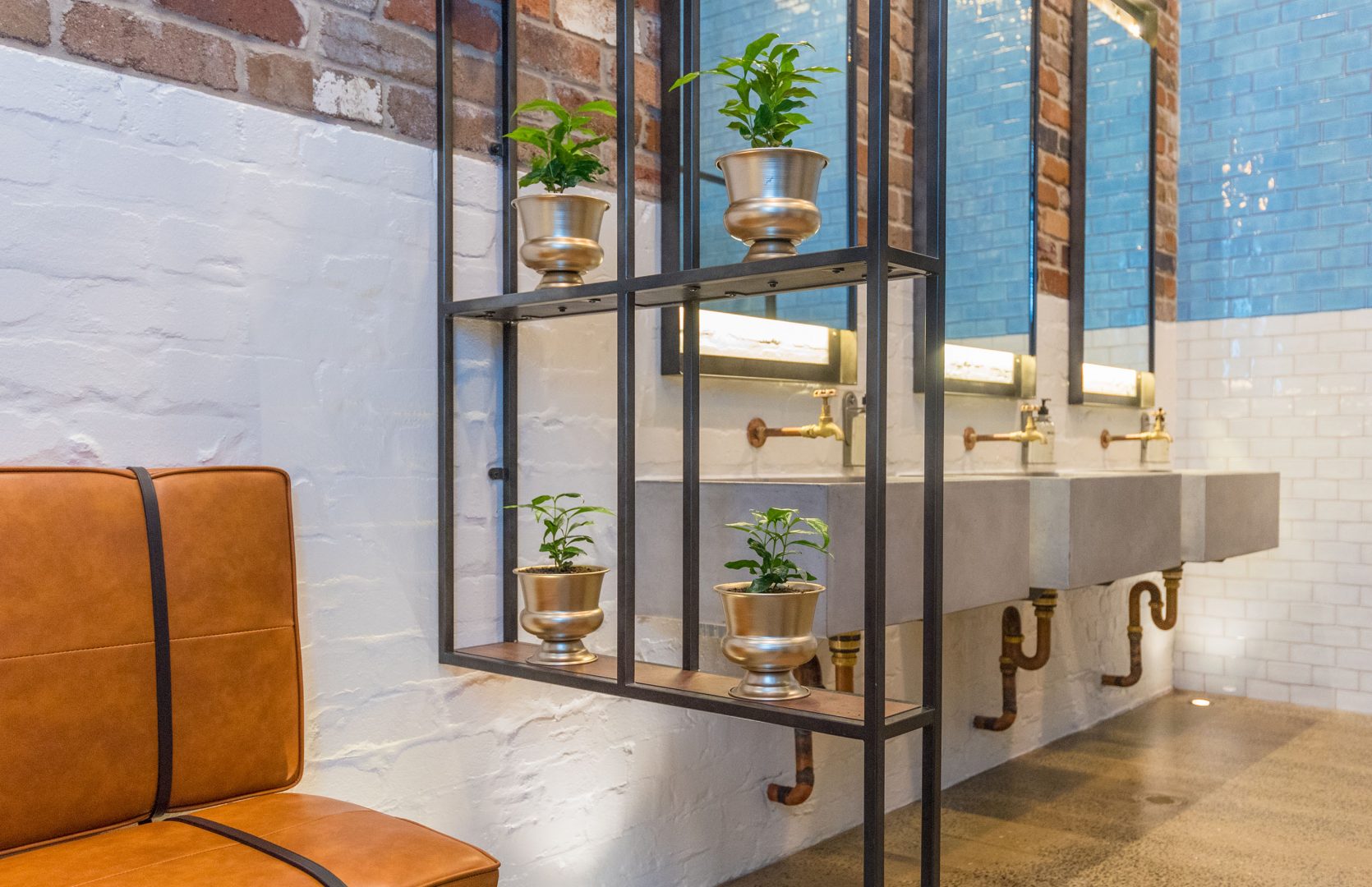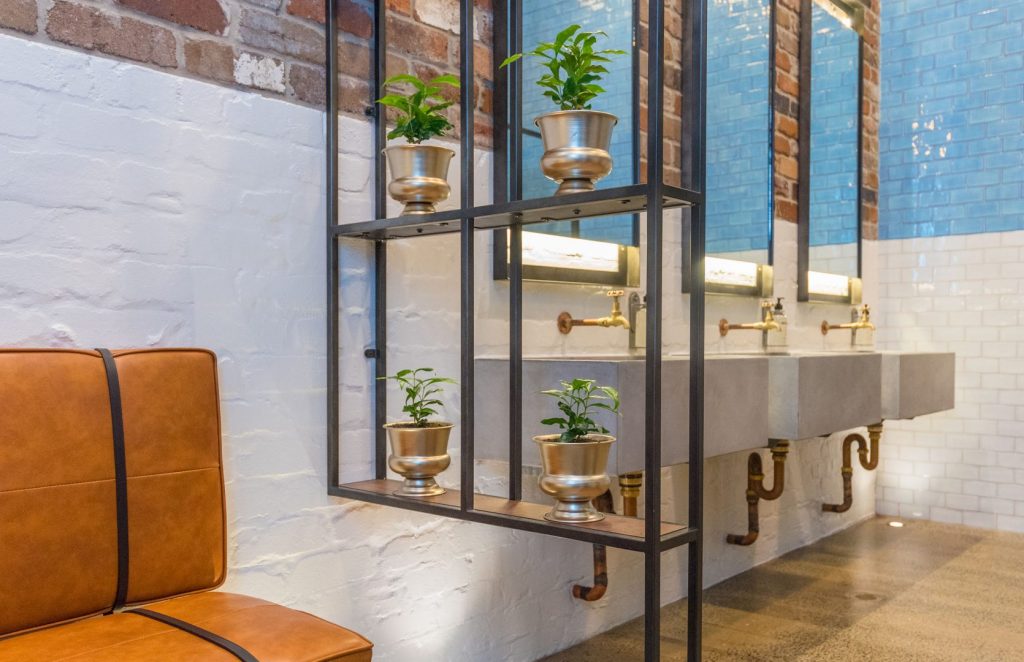 Moonee Market amenities
Nicolle's tips for interior design 
Indulge in pleasurable little luxuries. I love fresh flowers or greenery and a good quality candle.
Focus on combining different textures. Think timber, beautiful fabrics and tactile rugs.
Go for original art. It doesn't have to be expensive! I combine drawings my son did in pre-school with paintings by professional artists. The trick is to have everything framed really well.
Don't have too many "heroes" in one room. Work out what your stand out pieces will be and get the balance right. That balance applies to size, shape and colour.
Incorporate your personal taste. I'm a fan of natural history and I pick up things like banksia pods and shells to throw into the mix. That resonates with me but of course, everyone is different. Perhaps you'd rather add objects you picked up while travelling overseas. That creates layers and tells your story.
De-clutter regularly. Every three months I sweep through my house and clear out the space. There is a lot to be said for not having that cluttered energy around you.
If you're going to buy something, consider it first. Buy quality, buy it once and look after it. It's about truly valuing things – which is why I love handmade, artisan objects.
Visit Natural Habitat Interiors and Design online: www.naturalhabitat.com.au and on Instagram @naturalhabitatinteriors