Dark Alley Sessions: Making Noise in Port Macquarie
When Brad Collins moved to Port Macquarie he found a tight-knit creative community full of talented musicians. He asked his friends at Dark Alley Collectables if he could record another friend's music video in the record store. Once other bands saw the result and wanted to shoot there too, Brad knew he was on to something. Keen to create a platform to showcase local music, Brad teamed up with Josh Thompson and launched Dark Alley Sessions. Coastbeat met Brad during Port Macquarie's Bicentenary Event where he staged a week of free twilight gigs on Town Green.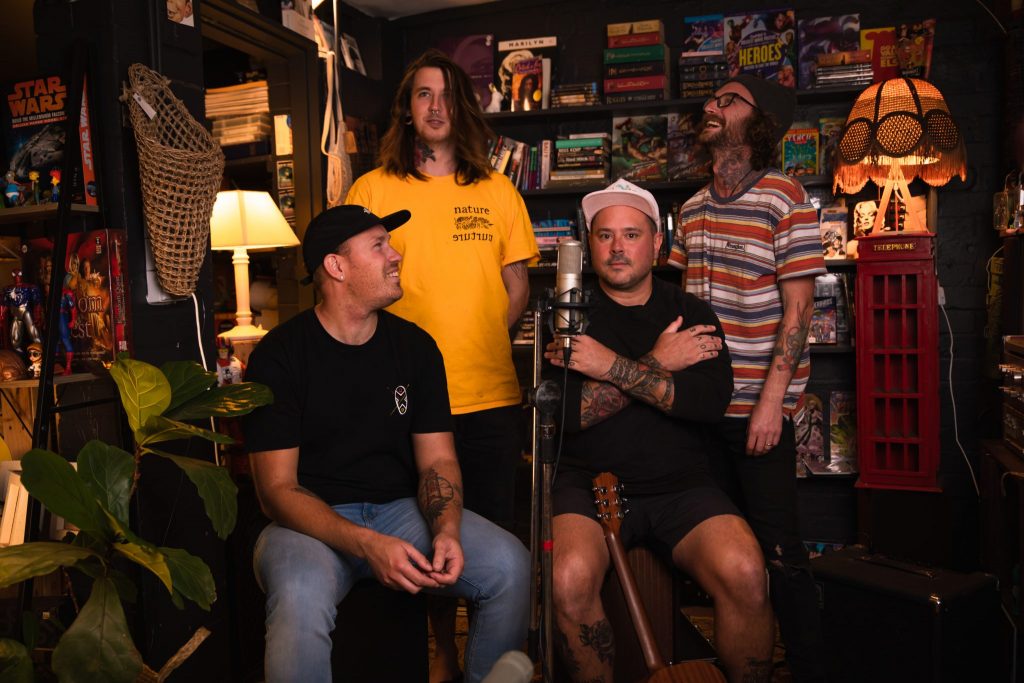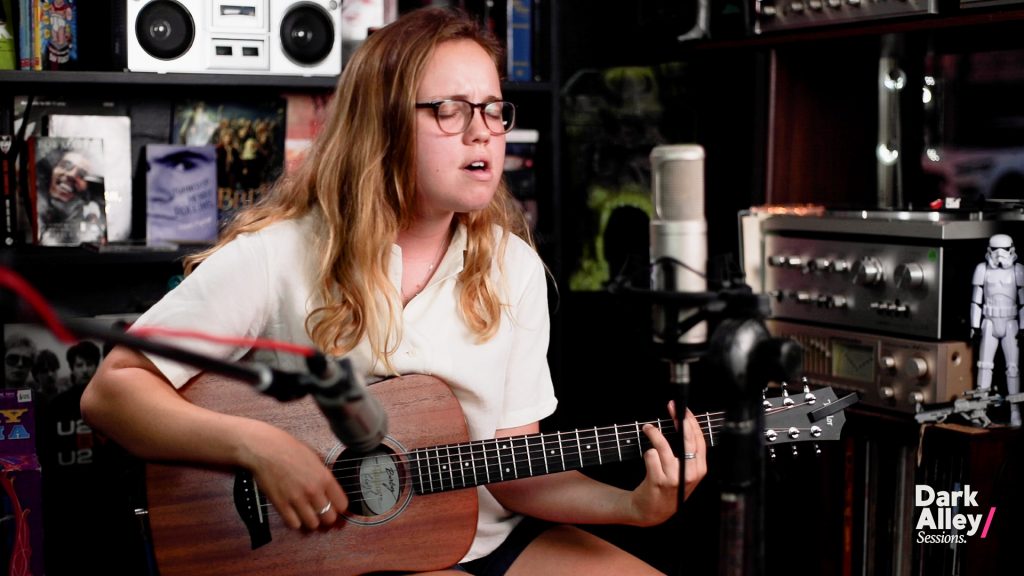 Coastbeat: Hi Brad, it's great to meet you! How did Dark Alley Sessions get started?
Brad Collins: It began when I made a friend's video inside Dark Alley Collectables. I knew the record store owners Travis Fredericks and Lisa Willows, and I thought it would be a perfect spot to film my friend playing. Travis and Lisa loved the idea, and it was so easy because the store is its own backdrop already, so I just pointed my camera! A few bands around Port saw it and were very interested so it was easy to see the idea of a series being created. Josh Thomson stepped in and took over the role of sound guy after his band Palomino played their session. There are so many bands in Port Macquarie!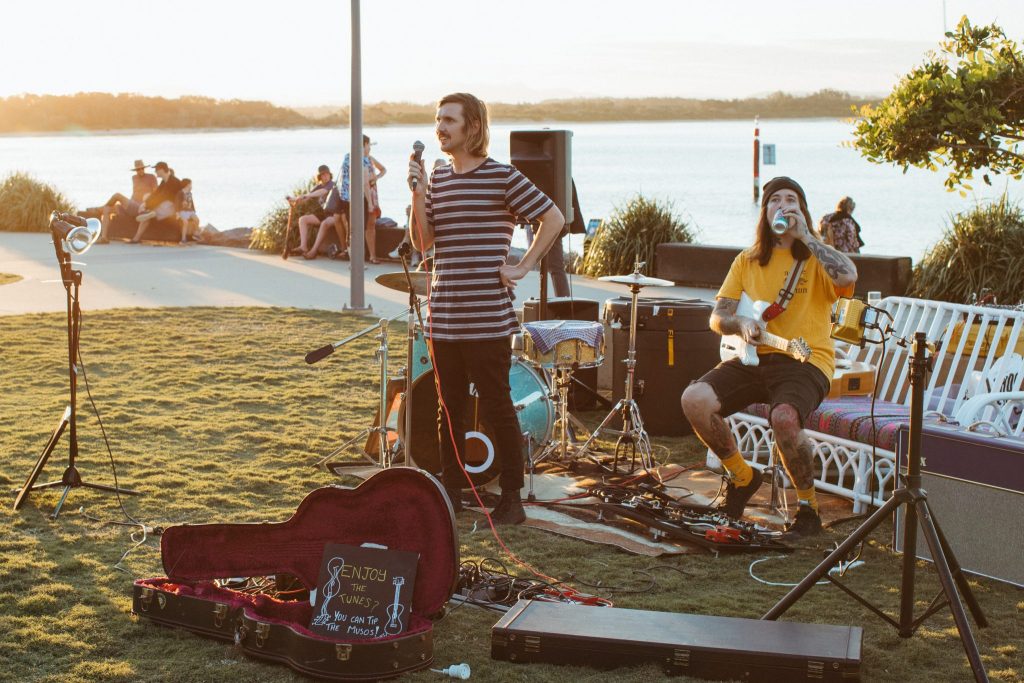 Cb: I love that! Tell me about the local music community?
BC: I've lived in Port Macquarie for three years now. Once you've been here for at least a year you realise everyone is connected in some form. Whether it's music or art or photography…everybody knows everybody somehow! The creative community is super tight. People have played in bands together, painted murals on walls, taken photos of each other – every creative person in town has done something with somebody! Once the first band filmed a Dark Alley Session, every band that those band members had been in asked if they could do one too! Port is filled to the brim with people who are doing very cool creative things.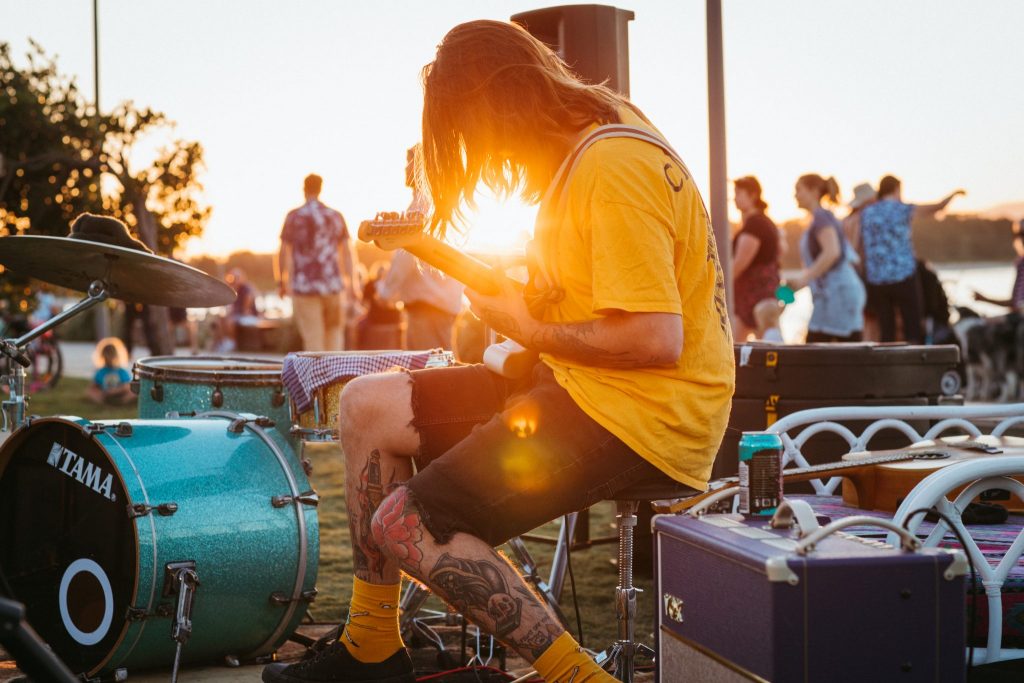 Cb: What happened once COVID hit?
Everything stopped. There are a limited number of venues here to begin with, so everything just came to a stand still. There was a point early on where I had a show coming up at a bi-monthly gig called Hot Tropics organised by Cristian Campano who is in SCUFFS. The week of the gig we were getting daily updates on the number of people who'd be allowed in the venue. At first it was 200 people then 170, 150, 120 until only four people were allowed, and then the venue had to close. We were so ready to play but it would end up being another year before we could. And now I'm setting up bands on Town Green (for Port Macquarie's Bicentenary Event). A year and a half later – live music is back! You can see how much people are itching to get out and enjoy it.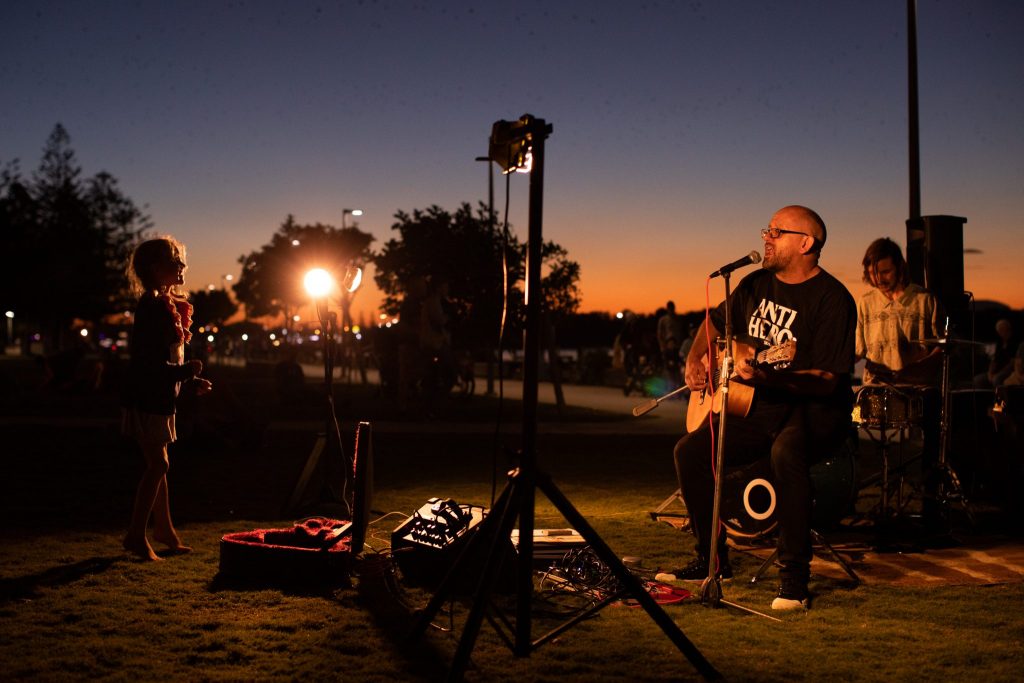 Cb: Have your goals changed along the way? What are you still hoping to achieve?
BC: At first we were just looking to film and record bands from Port Macquarie and broadcast them to a wider Australian audience. I kept hearing all of these amazing bands from Port that I hadn't heard before I moved here. Everybody in Port worships them but not a lot of people know about them outside this area. So I'm recording this in part to show my friends just how great Port bands are. And it's working!
We also realised that most touring bands drive straight past Port on their way from Sydney to Brisbane or Brisbane to Sydney. Hopefully I can draw them in for an overnight pitstop to play a session with us. Another goal would be to set up a gig so they could play to an audience and then record a session with us. That way they have a product they can blast out to the internet while also giving something to the Port audience which wants more live music.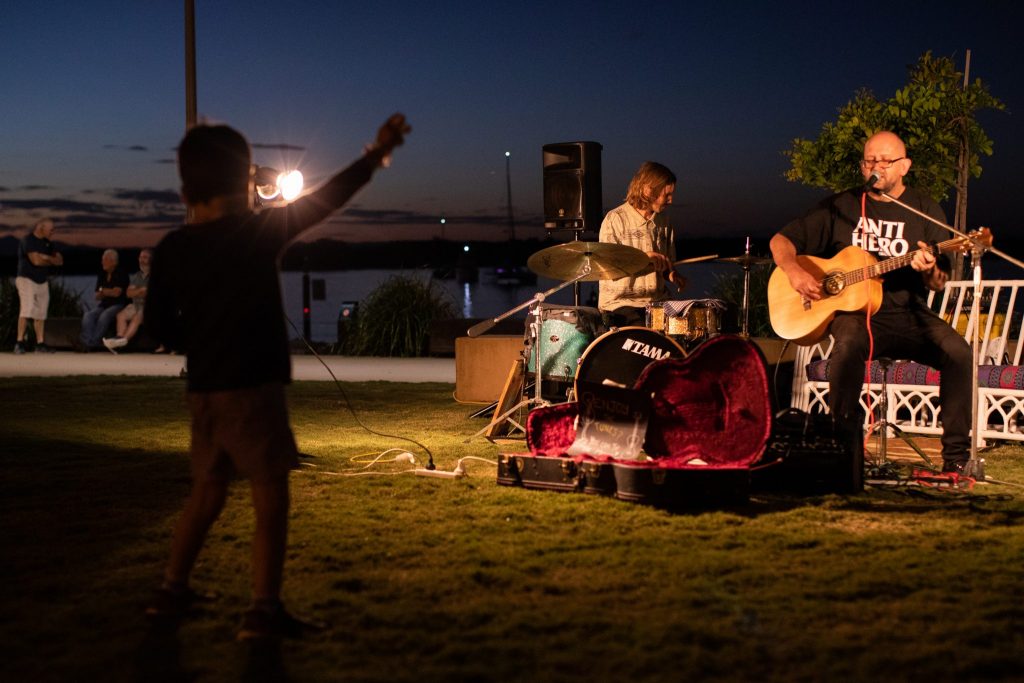 Cb: I understand you've received support from the Port Macquarie-Hastings Council?
BC: Yes! The council offers an event sponsorship grant. It's usually given to promote music festivals or food festivals or cultural events going on around Port. But there weren't many events happening due to COVID. I just happened to pop up at the same time! The council loved the idea that Port Macquarie could still be promoted as a cultural hotspot despite the lack of gatherings. We're showing off what Port has to offer via an online event, not a physical event. They helped us push the whole thing with marketing. It's usually tied to one event but I got funding to push out six episodes, one per month for six months. SCUFFS is the fourth and then there are two left.
Cb: Thanks Brad. We love your work!
Check out the all of the Dark Alley Sessions on YouTube and follow along on Instagram.