Daring Designs: Meet Architect Dylan Wood
Get to know Taree-based architect Dylan Wood. His fingerprints are on much more than just the drawings for many of the buildings he designs. His work doesn't only focus on the planning of his striking constructions but continues with hands-on involvement with the fit out of some of the furniture.
Coastbeat's David Moase caught up with the master. 
One of his signatures is the crafted plywood furniture that goes into kitchens, living rooms and bedrooms, and is likely to soon feature throughout a display home at the Sawtell Commons housing estate that is continuing to take shape to the south of Coffs Harbour.
"I started making furniture when I was at university because I couldn't afford to buy my own," says Dylan of his distinctive computer-cut, interlocking joinery.
"The display home will be a big step for the process.
"Hopefully it will be a faster way of building."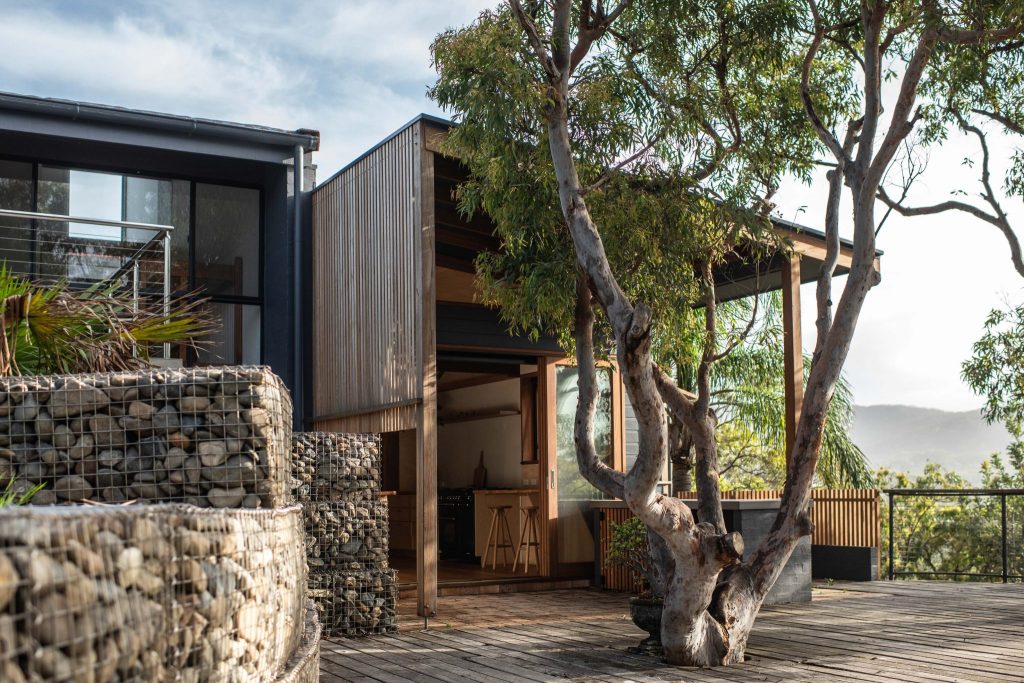 The 42-year-old will have a big influence on the way Sawtell Commons develops. As well as the display home, which he hopes to submit for council approval within the next two months, he has been tasked by developer John Gowing to also design a shop-top housing development and what promises to be an eye-catching playground.
"I want to make something joyful," he says of his plans for the playground. "Something for kids to lose their shit over!"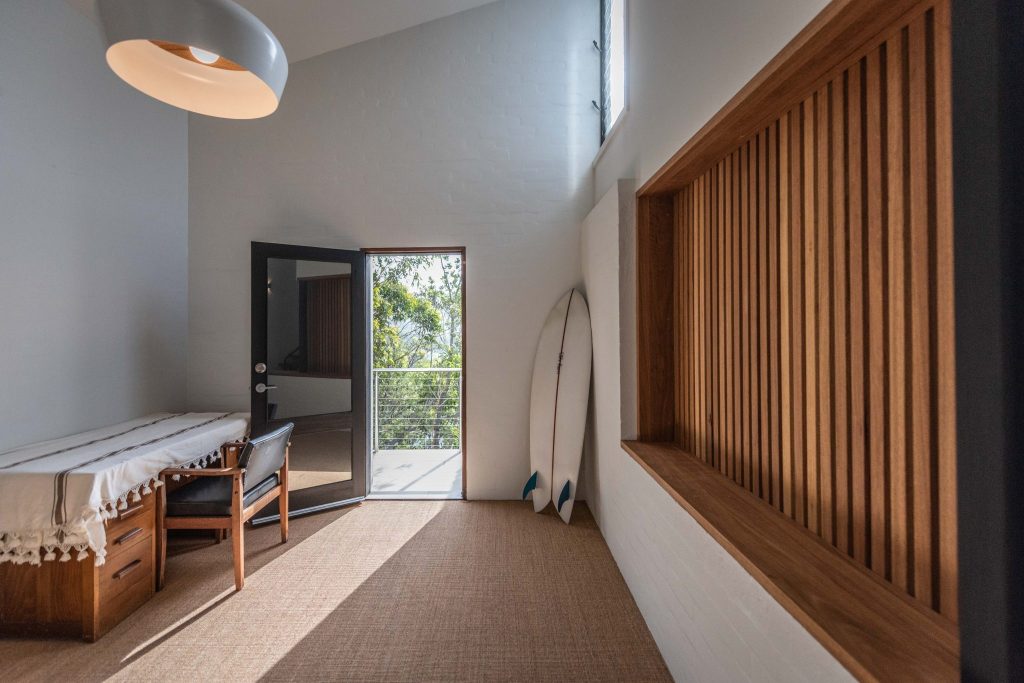 Based in Taree, the four to five years of Dylan's career after leaving university were spent with award-winning Austin McFarland Architects before they headed to Sydney and he went out on his own in 2012. He says working from on old agricultural produce building in Chatham is the perfect vantage point to watch as new construction gives the Mid North Coast its 21st century character.
"The only thing well out of the area that I've done was working on John Gowing's place in Coogee," he says.
"Dealing with Randwick Council on that job made me realise how lucky we are up here where the councils are much easier to work with.
"It's a dream job to have up here, I can pick and choose the jobs to do."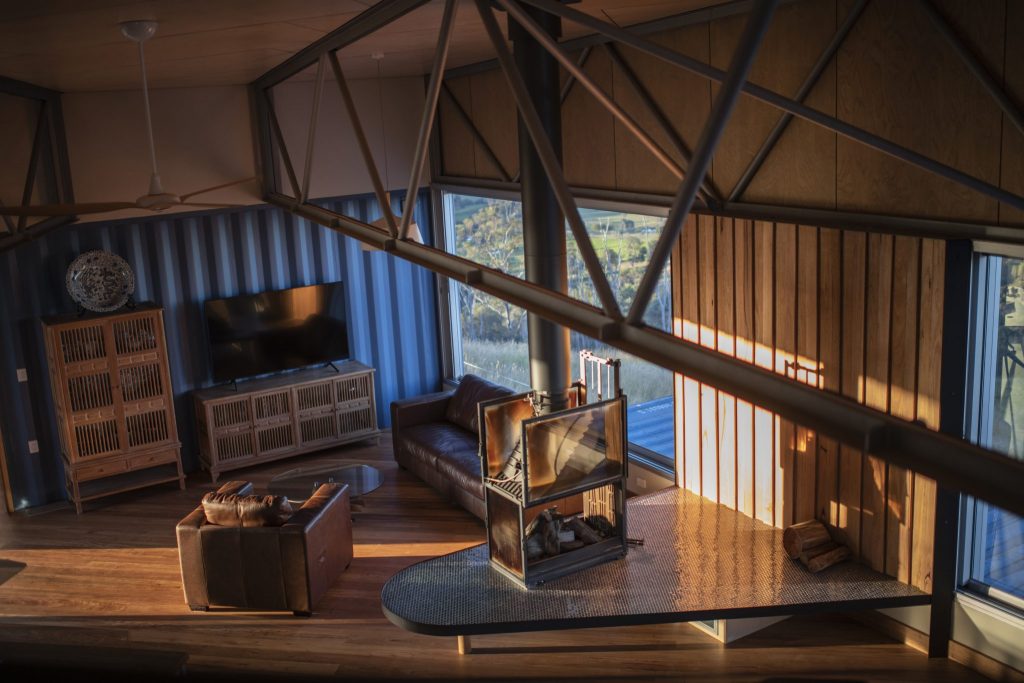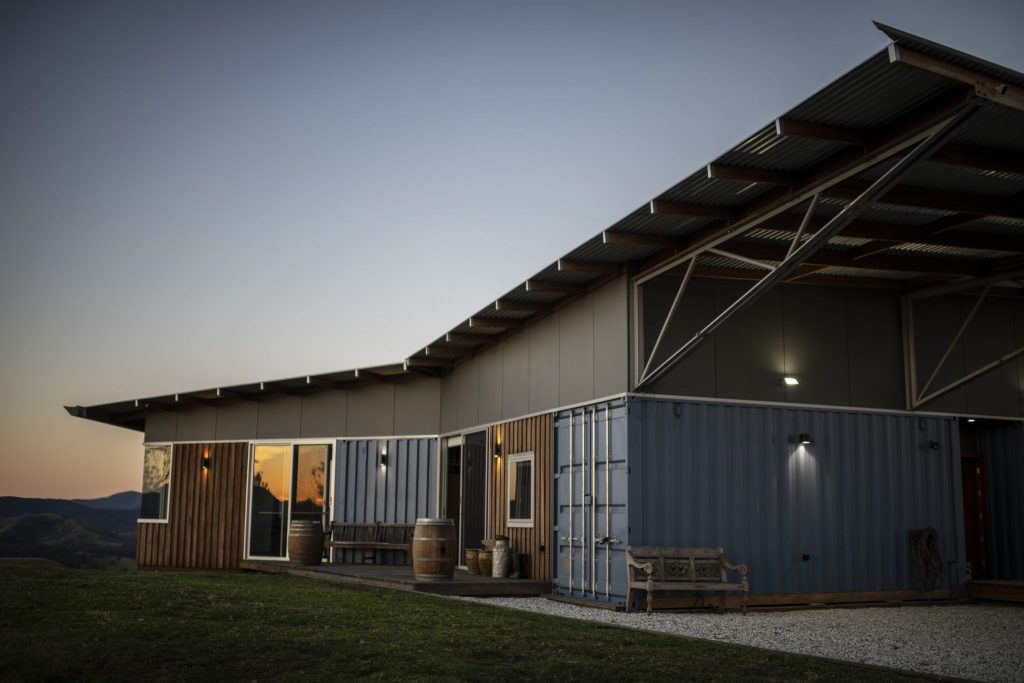 The connection with Gowings continues to evolve, with Dylan also responsible for the installation of woodwork in the business's new head office above its Coffs Central shopping centre in the Coffs Harbour CBD.
Among the most striking of Dylan's designs in recent years have been a breathtaking beachfront house in Forster and three tower-shaped homes in Taree. The towers are an attempt to satisfy the need to make the most of urban housing space, with areas across three floors that are compact but allow residents to feel they have plenty of room to move.
"With a tiny house – and these are bigger than a tiny house – people seem to live in them for two to three years but then want something more," he says. "The towers were designed so people can live there permanently.
"The feedback from those who live there is that it's a successful project."
The towers' design is a world away from the normal box-like unit development and contains some of Dylan's favourite materials – plywood, timber and concrete.
"I like to work with natural materials that age well," he says. "Terracotta tiles are another favourite, where they can get chipped through use, but you can still see the colour there."
Dylan says he hasn't seen any particular design trend developing on the Mid North Coast and climate change has not had any new influence on what is being built.
"You should expect that from an architect already," he says when asked if designs should take into account a warming climate.
And what is his No.1 piece of advice for people thinking of employing an architect to plan their new home or a commercial project?
"Be open to being challenged."