Dads of Coffs Central – Dave from Sushi Roll Express
In the lead up to Father's Day, we meet the Dads of Coffs Central. Here's Dave Miller, owner of Sushi Roll Express and his two girls, Charlotte and Elsie. See this trio's sweet bond as they make sushi at home. Oh and get some Father's Day gift ideas from the girls!
Dave Miller and his wife Claire are the proud owners of Sushi Roll Express. They've operated the Coffs Central eatery for four years. City workers and shoppers alike enjoy their fresh sushi, poke bowls, rice paper rolls, soups, salads and focaccia.
It's a very important role for Dave, but another job comes first. He's Dad to Charlotte, aged six and Elsie, four. Together they enjoy camping, fishing, swimming and riding bikes. Luckily the girls LOVE sushi and Dave brings it home from the shop as a treat. But today they decided to make some of their own.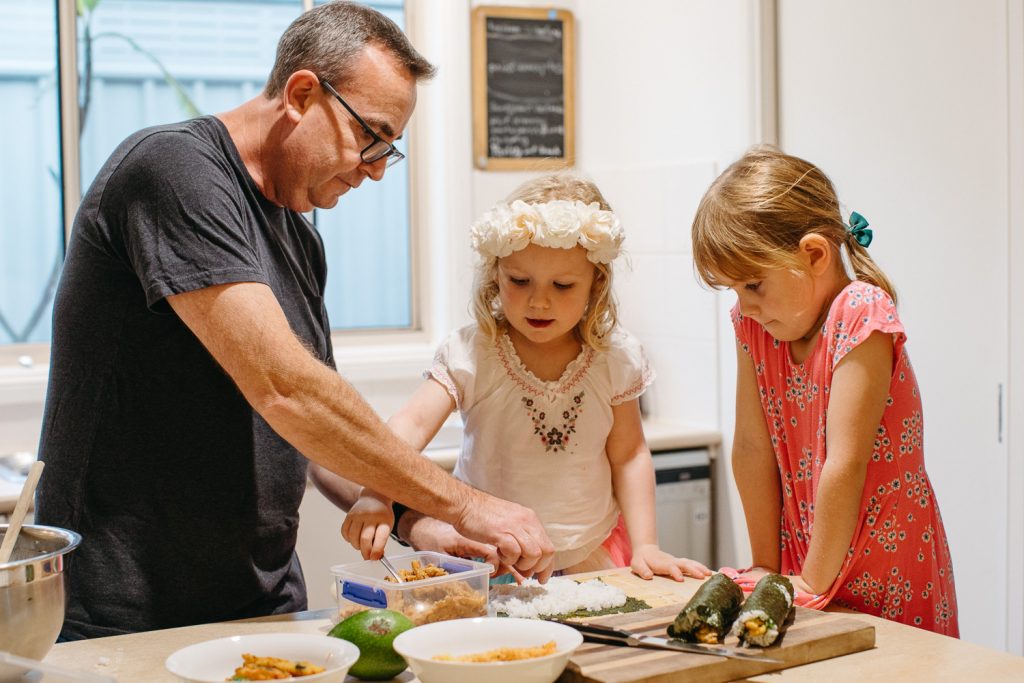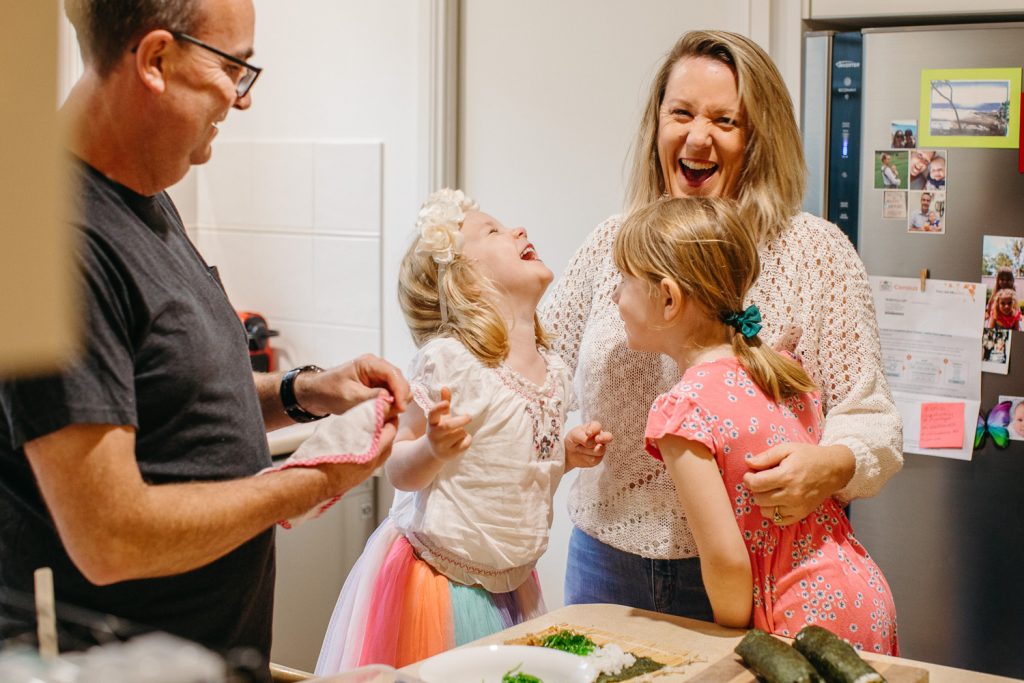 We first caught up with Claire and Dave during the 2020 COVID-19 lockdown. Dave describes the current reality as "a whole new world".
"After the initial COVID lockdown, Coffs Harbour was so busy," he remembers. "Unfortunately, with this recent Delta strain, we don't have the tourist trade happening but thankfully we have a good, loyal customer base."
"We're surviving and we'll get through this, and then get back to normal – whatever that is!"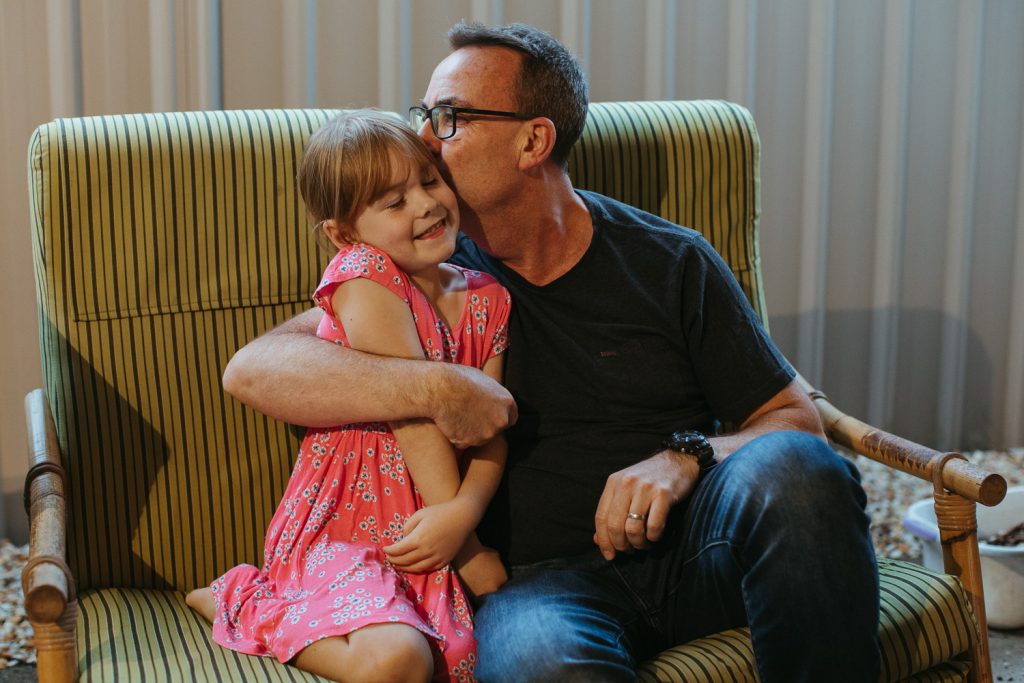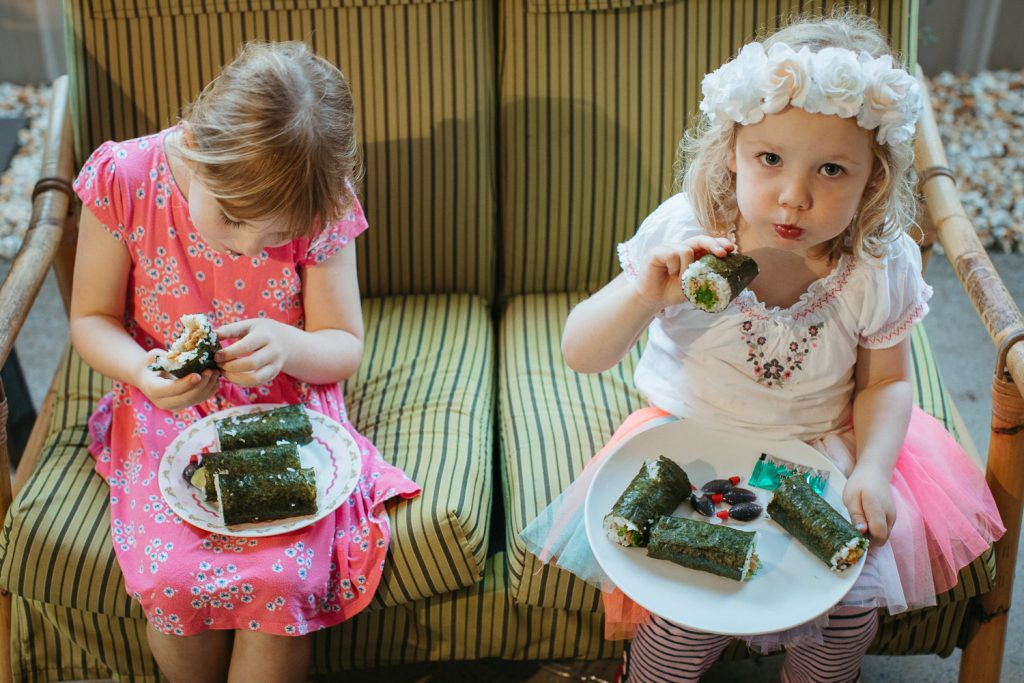 As well as Coffs Central customers, Sushi Roll Express is enjoyed by numerous local schools and resorts. Claire and Dave are keen to grow this side of the business and take on new customers.
"We're so happy with our business and we have excellent staff lead by Adam who is our manager," Dave explains. "Without them we couldn't provide the service we do."
Order delicious fresh food from Sushi Roll Express at Coastbeat Marketplace here and via Menulog or DoorDash.