Critters Distillery: Meet the Woolgoolga Couple Passionate About Premium Spirits
In 2002, Chris Fraser began to dabble in home brewing, unaware that the skills he was acquiring would one day be applied to the creation of premium spirits. Now, after years of research, Chris and his wife Nicola have set up Critters Distillery and they're working day and night to perfect your new favourite vodka.
Juggling full time work in civil construction with raising their sons, Max and Byron, the Frasers are spending every spare minute at their Woolgoolga distillery refining their processes. Despite the fact that the first bottle of vodka is yet to be released, Nicola and Chris are already fielding requests and drafting waiting lists.
"The first 100 bottles will be our 'Distillers' Release' and it sounds like they're going to be snapped up straight away," Nicola explains. "We've had a lot of enquiries from bars and restaurants and one of the local liquor stores that specialises in craft alcohol is keen to stock it as soon as possible."
Shopping in the Heart of
Coffs Harbour
The Rise of Australian Spirits
According to researchers IBIS World, the last five years has seen an increase in demand for premium products which has buoyed the Australian spirit manufacturing industry's performance. Rising exports, largely to the Asia-Pacific region have also boosted revenue growth. IBIS World forecasts the country's operating conditions to remain positive over the next five years.
"More and more distilleries are popping up all over Australia," Nicola agrees. "Each one has unique qualities but there aren't any distilleries like ours in this area."
While Nicola and Chris acknowledge that they have a lot of competition in a market overflowing with options, they're quietly confident that their vodka will stand out.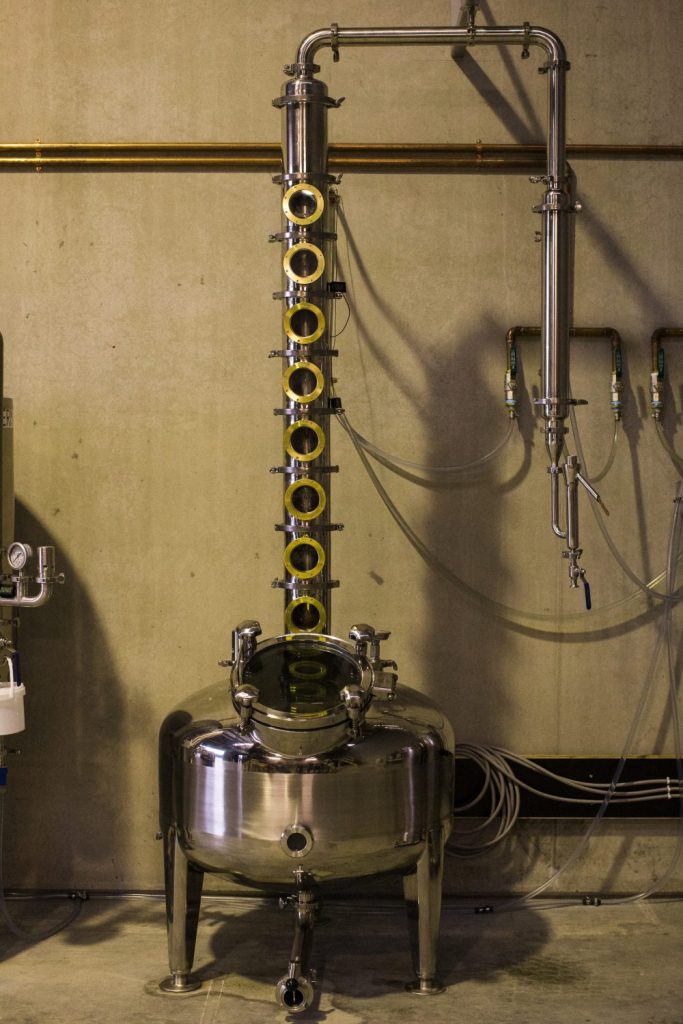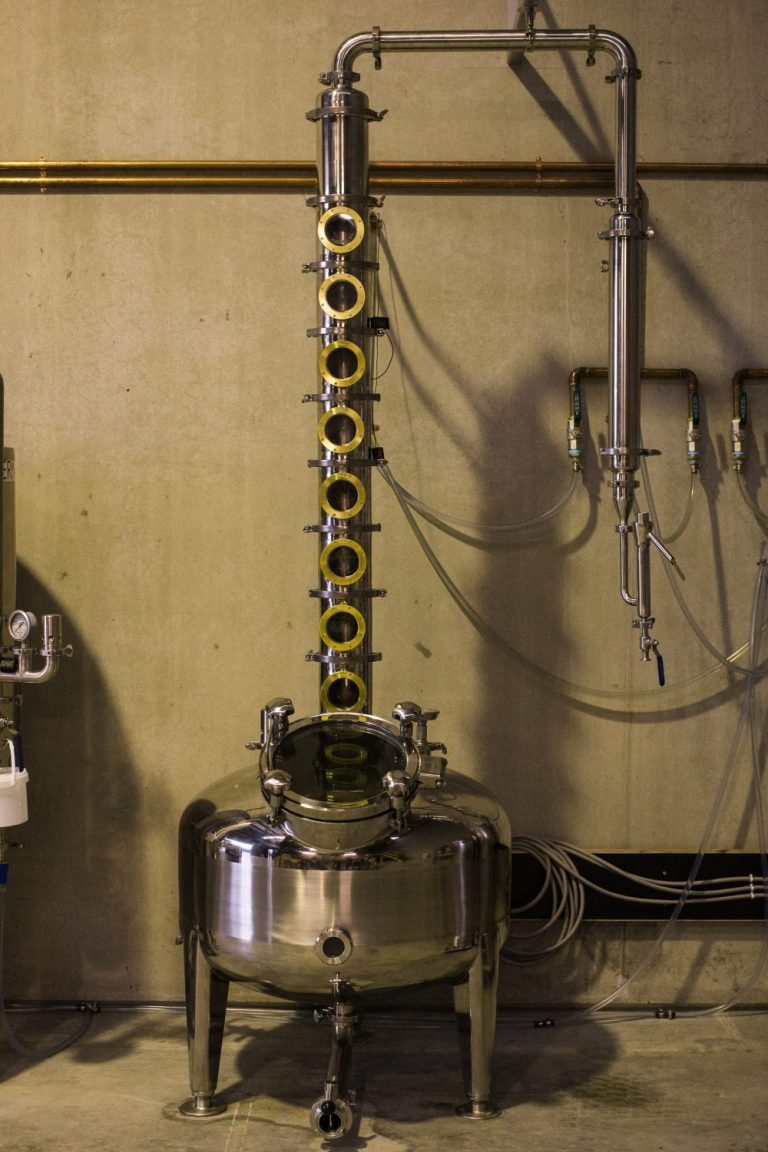 Ingredients with Integrity
The Frasers are committed to bottling their passion and creating the best products possible. They aim to use Australian ingredients and support local suppliers, while carefully perfecting the fermentation process and crafting a clean alcohol that is free of impurities.
"It's slower and more expensive to ferment your own products," Chris admits. "But it's so important to take the time to do things right. I need to believe in what we're doing."
The Frasers' integrity is evident at every turn. The sugar used by Critters Distillery could be purchased directly from a mill but they choose to buy it from the Harwood Farm Store and support a small, family-owned business. Their wheat is supplied by Voyager Craft Malt, another family-owned business that produces small batch artisanal malts from locally grown and regionally sourced grains in the New South Wales Riverina.
Tours and Tastings
The Frasers are hopeful Critters Distillery will draw more people to the region and shine a spotlight on Woolgoolga. Once liquor licensing requirements and local development applications have been resolved, they plan to open their doors for distillery tours.
"Tastings and tours are a fantastic way to showcase our ingredients and what we do," Chris explains.
"There's a lot of interest in the process and people want to learn more about fermenting, the still and how each component operates," Nicola adds. "We'd like to open up the space and host functions, too."
Working with the Local Community
Proving once more that they're committed to supporting the north coast region, Critters Distillery paused vodka production once the COVID-19 pandemic took hold. As the demand for ethanol-based hand sanitiser increased, Nicola and Chris decided to shift their focus.
"We had our first ferment down when the pandemic started, and it was supposed to go into our vodka," Chris says. "We were getting so many requests from people desperate for sanitiser, so we made the decision to switch products and start helping."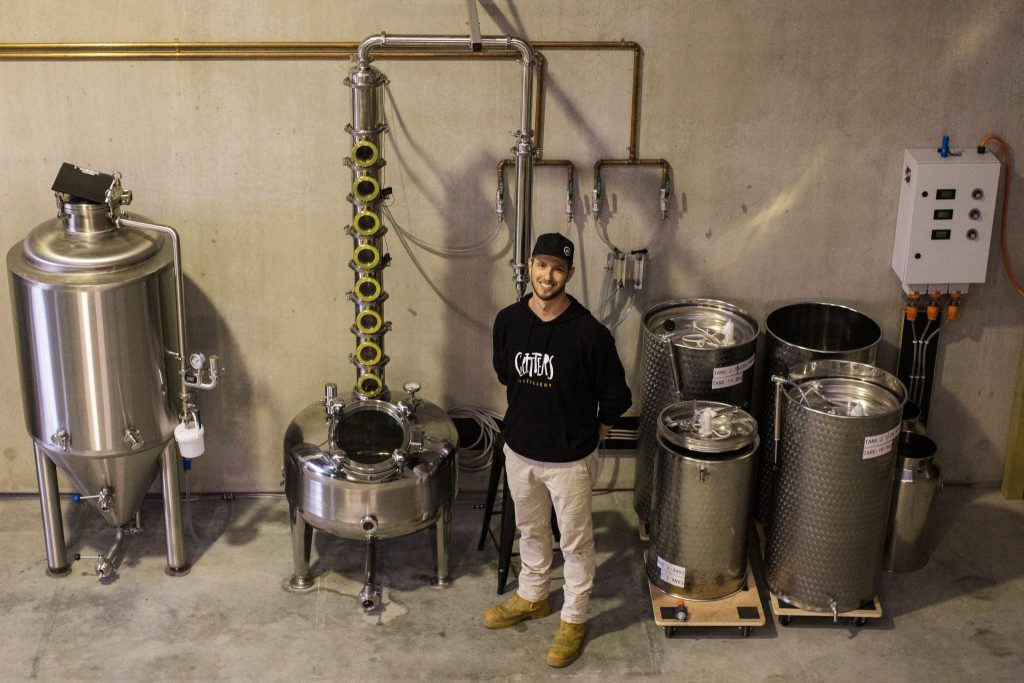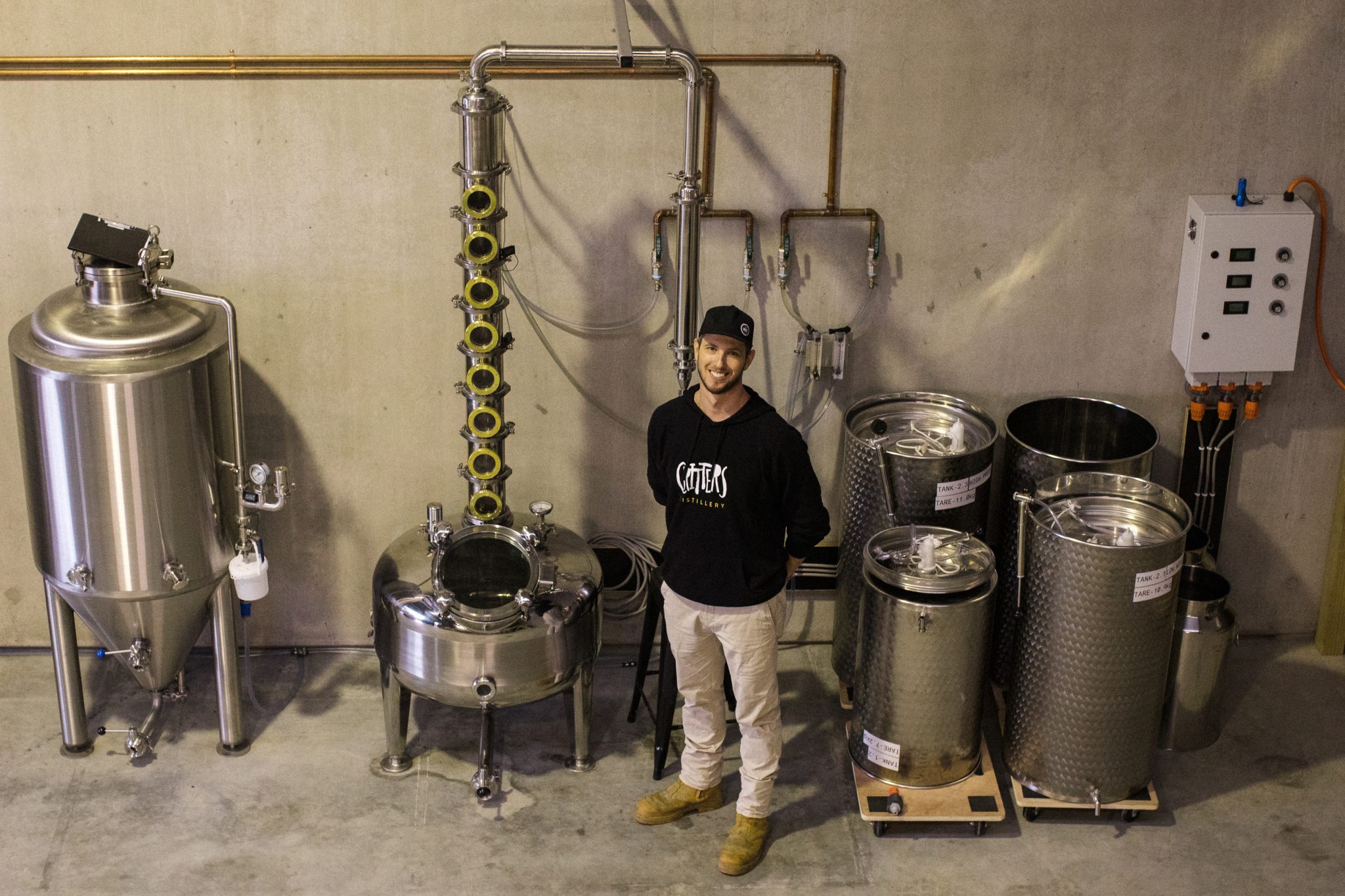 "A lot of local businesses were at the point where they would have to shut their doors because they couldn't keep their workers safe," he explains. "We got the product out there as best we could, but everyone was having trouble sourcing containers."
Nicola and Chris decided to get in touch with north coast start-up Zero Co who make home and personal care products in bottles made from plastic removed from the ocean. Unfortunately, they were in the same boat and unable to supply containers. Nicola says they plan to stay in touch and will look for ways to work together in the future.
The Frasers are no strangers to collaboration. They brought Coffs Harbour graphic design studio Outspoken Entourage on board to take care of their brand identity.
"It's been wonderful working with Mark and Nicola from Outspoken Entourage on our design, logo, website and social media," Nicola says. "There's so much talent on the Coffs coast and when we collaborate, everyone wins!"
Watch This Space
Producing gin and spiced rum is something the Frasers look forward to down the track, but for now, they're prioritising the release of their vodka and formulating plans to expand further into the Australian spirit market. As consumers continue to seek out local, well-made products, Critters Distillery will no doubt be the name on everyone's lips. Let's raise a toast to a small business with big plans!
Follow Critters Distillery on Instagram and check out their brand-new website.
Read about some of Coastbeat's favourite North Coast breweries here.
Latest Posts