COVID-19 Updates and Resources
In these uncertain times and a state of limbo, we want to help you remain safe and informed about COVID-19. For this reason, we have compiled a list of resources that will help you navigate through the jungle of misinformation causing dangerous panic.
Please choose reliable sources and make sure to follow the recommendations of the government and official institutions. Furthermore, stay vigilant and double-check any word-of-mouth information.
Go directly to:
---
Australian Government Department of Health Resources
Website: health.gov.au
Coronavirus (COVID-19) – what you need to know | Last updated 25 March
This information sheet tells you what you need to know about coronavirus (COVID-19) — what it is, how it spreads, who is most at risk, and what you can do to help stop it spreading.
Information for older Australians | 20 March 2020
An information sheet for older Australians, their family and friends about how to protect older Australians from the spread of coronavirus or COVID-19.
---
Stay informed | 19 March 2020
Description: As the coronavirus outbreak continues, it's important to stay well informed. A national plan has been activated to manage the virus and support our community.
As more is learned about the virus and the way it spreads, the plan will be adapted, and we will let you know about the latest advice. For up-to-date information, visit health.gov.au. Together, we can help stop the spread and stay healthy.
Authorised by the Australian Government, Canberra.
---
Advice on public gatherings poster | 20 March 2020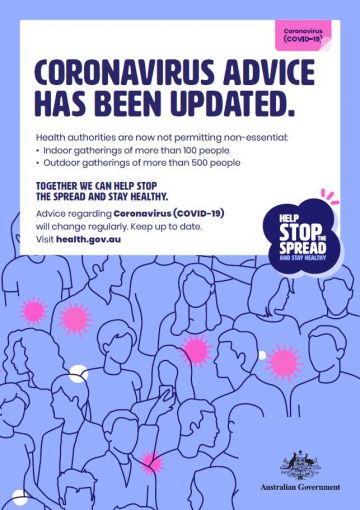 This poster created by the Australian Government provides advice on indoor and outdoor public gatherings.
---
Radio – Social distancing | 21 March 2020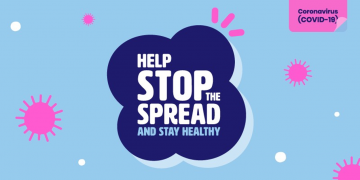 Transcript: Coronavirus is most likely to spread from person to person when we come into close contact with one another. We can all help stop the spread by keeping our distance. This means not shaking hands or exchanging physical greetings and, wherever possible, staying at least 1.5 metres away from others. It's also really important to practise good hygiene, especially after being in public places.
Together we can help stop the spread and stay healthy.
Visit health.gov.au to learn more.
Authorised by the Australian Government, Canberra.
---
Radio – Simple steps to stop the spread | 16 March 2020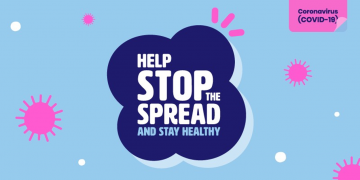 Transcript: To help stop the spread of viruses – like flu and coronavirus – good hygiene is essential. That starts with washing your hands with soap and water – for at least 20 seconds – whenever you…
cough, sneeze or blow your nose
prepare food or eat
care for someone sick
touch your face
use the toilet.
Together, we can help stop the spread and stay healthy.
Visit health.gov.au to learn more.
Authorised by the Australian Government, Canberra.
---
World Health Organization Resources
Website: who.int
WHO COVID-19 questions and answers
WHO is continuously monitoring and responding to this outbreak. Their Q&A will be updated as more is known about COVID-19, how it spreads and how it is affecting people worldwide. For more information, check back regularly on WHO's coronavirus pages. https://www.who.int/emergencies/diseases/novel-coronavirus-2019
Answer: Coronaviruses are a large family of viruses which may cause illness in animals or humans. In humans, several coronaviruses are known to cause respiratory infections ranging from the common cold to more severe diseases such as Middle East Respiratory Syndrome (MERS) and Severe Acute Respiratory Syndrome (SARS). The most recently discovered coronavirus causes coronavirus disease COVID-19.
COVID-19 is the infectious disease caused by the most recently discovered coronavirus. This new virus and disease were unknown before the outbreak began in Wuhan, China, in December 2019.
Read all Questions and Answers on WHO's website
---
WHO's Situation Report 68 | 28 March 2020
Highlights
• No new countries/territories/areas reported cases of COVID-19 in the past 24 hours.
• The WHO Director-General highlighted in his media briefing yesterday that the chronic global shortage of personal protective equipment (PPE) is one of the most urgent threats to our collective ability to save lives. To date, WHO has shipped almost 2 million individual items of PPE to 74 countries and is preparing to send a similar amount to a further 60 countries. The DirectorGeneral's opening remarks at the media briefing can be found here.
• Today, WHO published the first edition of the practical manual to set up and manage a severe acute respiratory infection (SARI) treatment centre and a SARI screening facility in health-care facilities. The document has been developed to meet the operational needs emerging with the COVID-19 pandemic. For more details, please see the document here.