Country Universities Centre Opens in Kempsey
Students across the Macleay Valley can now study at Kempsey Central. The Country Universities Study Hub officially opened on Friday April 30. 
Operational since March, the Study Hub offers access to free high-speed internet, modern technology and general academic support. 70 students are currently registered and using the Hub regularly. 
The Member for Cowper, Pat Conaghan, says the Centre's opening is a wonderful milestone for the Kempsey community.
"Students, at any Australian university, now have access to an outstanding Centre dedicated to assist them with their study right here in Kempsey," Mr Conaghan explains.
Greater Access to University
Member for Oxley, Melinda Pavey, says the Country Universities Centre will enable more Macleay students to obtain a higher education qualification.
"It is important we provide a range of innovative learning opportunities for local university students," Ms Pavey says.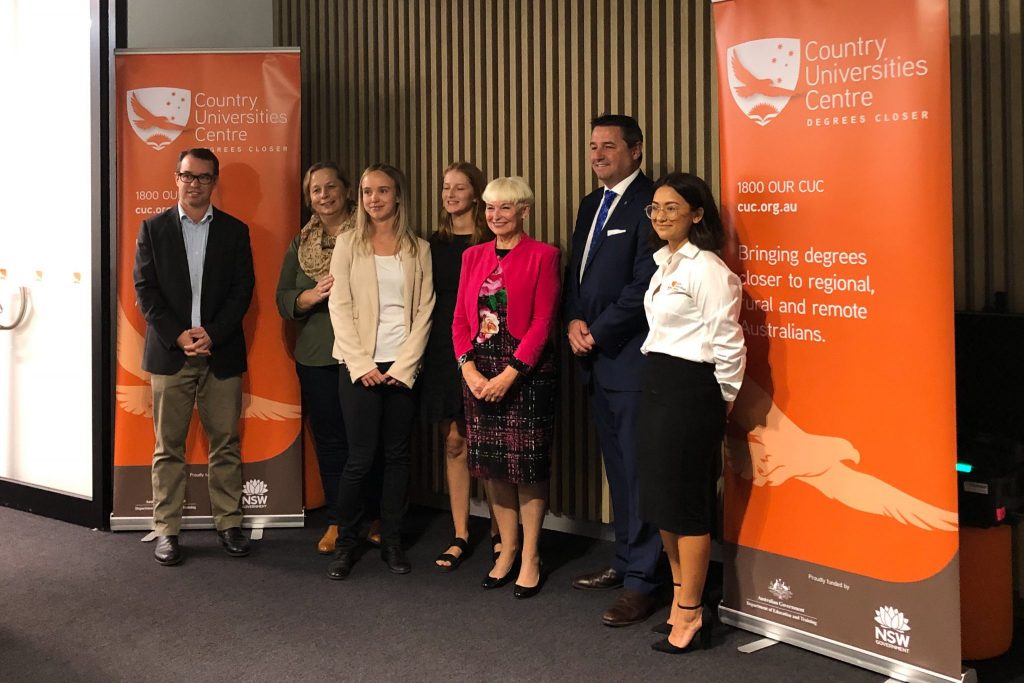 Kempsey Shire Council Mayor, and CUC Macleay Valley Board Chair, Liz Campbell acknowledges the efforts of both Council staff and the CUC team in creating the Kempsey Centre.
"Both Council and the CUC Macleay Valley Board have long recognised that local education is fundamental to our community," Ms Campbell explains.
"The parents of Kempsey have for too many generations seen children leave the Shire to go to uni."
"We have worked towards creating a university presence for Kempsey since 2012 and now, with the support of the Australian Government and State governments, and working with the Council, the community board and the CUC, we have one in the heart of Kempsey's CBD."
Creating a Community Hub
The Managing Director of Gowing Bros, John Gowing, the landlord of the CUC Macleay Valley Centre welcomed the opening of the CUC Macleay Valley.
"Gowings are pleased that such an important regional educational resource as CUC has chosen Kempsey Central as its home," Mr Gowing says.
"Its presence continues to build on our vision of the centre as a true community hub since the successful opening of Riverside Movies in 2019 and we wish them every success."