Cool for School with Manning Shoes
Is your child ready to put their best foot forward? Buying school shoes can be confusing and time consuming. We got advice from someone with years of experience: Helen Toombs, manager of Port Central's Manning Shoes. She knows feet and the right shoes to put them in!
"You have to get the right fit for that foot," explains Helen Tooms from Manning Shoes. "It's important to teach children the difference between a good fit and a poor fit, good quality versus poor quality."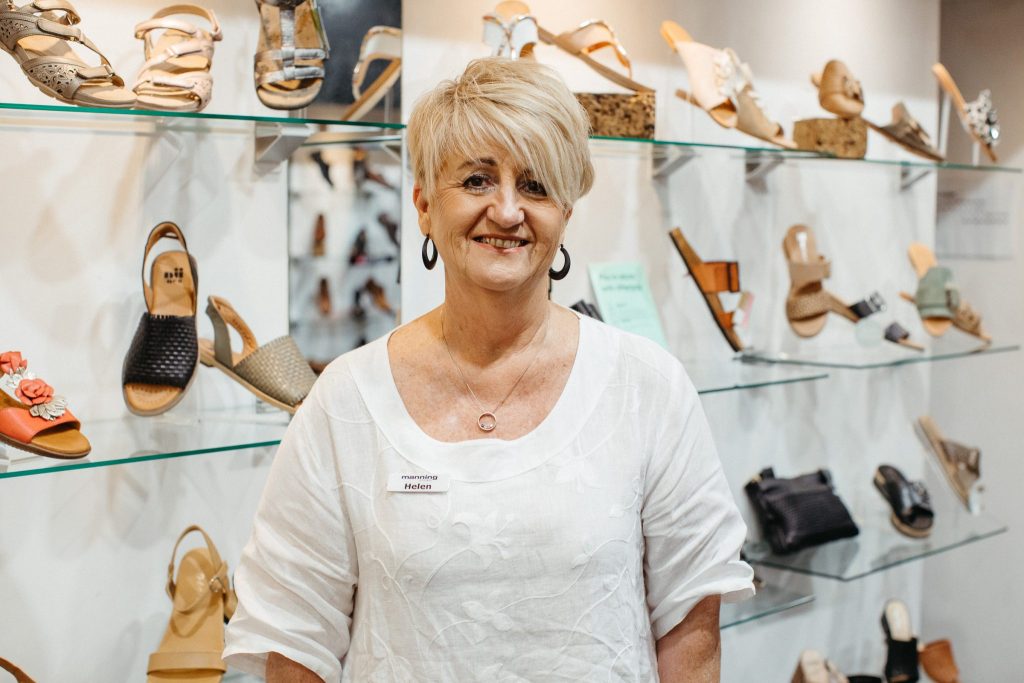 When a pair of young feet make their way into Manning Shoes, Helen begins by observing and measuring. She asks customers what they're looking for and tries to strike a balance if wants and needs are at odds.
"Some children come in with just one shoe in mind – perhaps their friends have it, or they like the style," Helen says. "But unfortunately, their foot is either too narrow or too wide for that particular shoe."
Helen uses her experience and brand knowledge to find the right fit in a similar style.
"They soon come around when they realise the shoe that's popular may not be good for their feet," Helen acknowledges.
"We do have quite a few brands – Clarks has a good range of the larger sizing whereas Rocs are more for the narrow foot."
More Bang for Your Buck?
Unfortunately, buying shoes a size too big so your child gets more wear out of them tends to backfire. Helen says they often lack ankle support which can lead to all sorts of problems. But there are solutions.
"A lot of shoes come with an extra inner-sole," she explains. "So if they are just slightly too big you can put that extra inner sole in and remove it as your child grows."
Helen is aware that most people are on a budget and says Manning Shoes offers lay-by plans, Afterpay and ZipPay. Shopping during sales also means customers can get quality school shoes for less.
Organisation Pays Off
This year, Helen is encouraging families to start shopping earlier than usual. COVID-19 related supply chain issues mean some stock is in limited supply or is taking longer than usual to arrive.
"Dr Martens shoes are very popular with senior school students but it's quite difficult to get them in the country at the moment as they're from England," she says.
It also pays off to double check the school's uniform policy and requirements, something Helen says has caused issues in past years.
Visit Manning Shoes at Port Central today! Check out the latest summer styles while you're in the centre.