Outdoor Cooking with Brennans Quality Meats
It's difficult to think of a more uncertain time for small businesses, but butcher Will Brennan is thriving. Opening Brennans Quality Meats at Coffs Central in the midst of the COVID-19 shutdown, he wasn't sure what the future would present. Coastbeat spoke to Will about 2020's ups and downs and got some tips for cooking with his premium products.
"I'm really happy with business the way it is," says Will. "Even in these tough times, I'm doing a lot better than I thought I would be!"
It's challenging to get a business off the ground at the best of times – let alone during a global pandemic – but Will's attitude, commitment and experience have ensured his success. While Brennans Quality Meats at Coffs Central may be new, Will has been sharpening his skills for more than 15 years.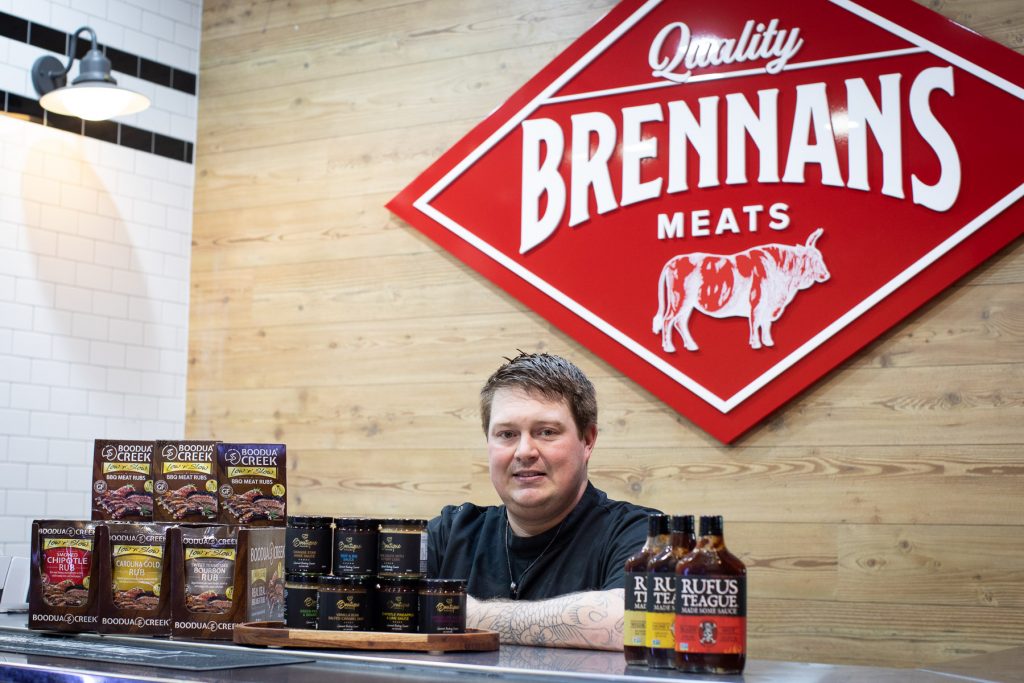 Will's first Coffs Harbour connection was Dennis Beckhouse at the Catholic Club Butchery. He worked for Dennis until the business closed then took up a position at Russells Prime Quality Meats. After a five year break from the butchery trade, he took up a position at Bray Street Butchery before he moved to West High Street Boutique Butchery and worked for Michael Woo.
Armed with years of experience and a wealth of knowledge, Will decided 2020 was the year to open his own business.
"I'm only six months in and I know it can take time to build customer relationships," he explains. "Things are coming along nicely but there are still a lot of things I want to do and products I want to introduce."
Outdoor Cooking
Will has become the go-to guy for high scoring Wagyu beef. He prides himself on sourcing and selling the top grade of every steak, but says the Wagyu is especially popular.
"A few of my customers like me to cut the Wagyu really thin, flatten it out and roast it over a fire quickly then dip it in a sauce – delicious!"
If you have a little more time, he recommends roasting chunks of lamb rump. Brush the meat with olive oil and position the chunks on chicken wire or something similar then secure it over the flames. Will's tip for cooking butterfly legs of lamb is placing them off to the side of your fire rather than directly over it.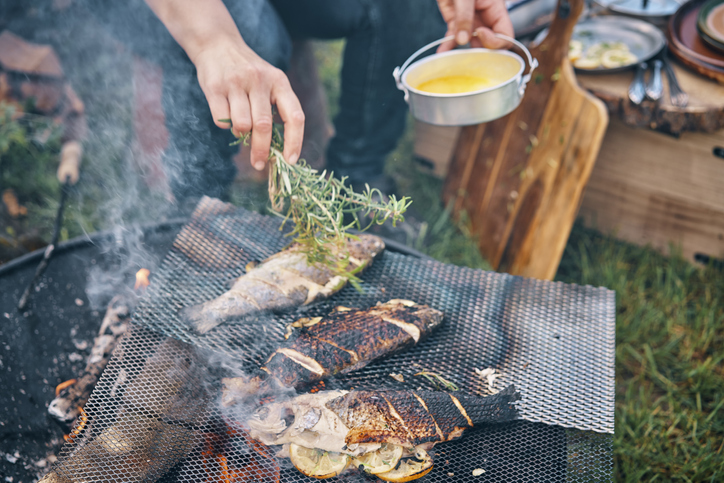 "When cooking on a fire, you're generally looking for thinner cuts," Will explains. "But you can really cook anything – it's all about getting the heat and the size of your cut right."
If you're looking for barbeque meat rubs, sauces and gravies, drop in to see Will's extensive range.
Roasted Bone Marrow
Have you tried roasted bone marrow? Will says the delicacy is increasing in popularity with more and more customers ordering this hard to find product.
"It's essentially a femur bone and we split it down the middle and cut off the knuckles," he explains. "Add some olive oil, garlic, salt and pepper then roast it in the oven."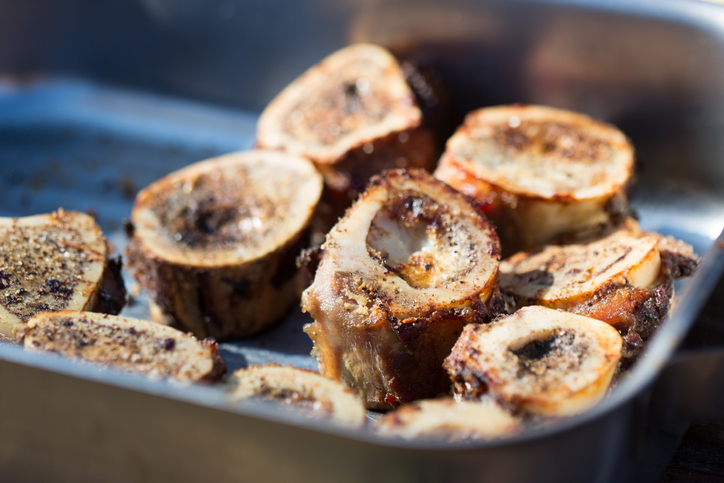 Will says that once cooked, you can scoop out the marrow and have it on toast, in soups, as a side dish or added to gravy. He even suggests creating a crown roast with Scotch fillet or a piece of rump.
"You take the piece of Scotch fillet then position eight or so marrow bones around the edges to make it look like a crown," Will explains. "When you bake it, all of the marrow soaks into the Scotch fillet and it tastes amazing."
If you're keen to try it this weekend, pop in and see Will to order your bones today. Mention this article when you spend $40 or more and you'll receive $10 off your total!
---
Have you tried our bone broth recipe? Check it out here.