Coffs Harbour wins Wotif's Aussie Town of the Year for 2020
A few years ago, Wotif introduced awards for the best destinations to visit across Australia based on affordability, interest, accommodation and traveller reviews. According to Wotif these towns deliver the perfect mix of great value and incredible experiences.
The results of their national survey are in and topping the list for 2020 is Coffs Harbour! Congratulations Coffs Coast.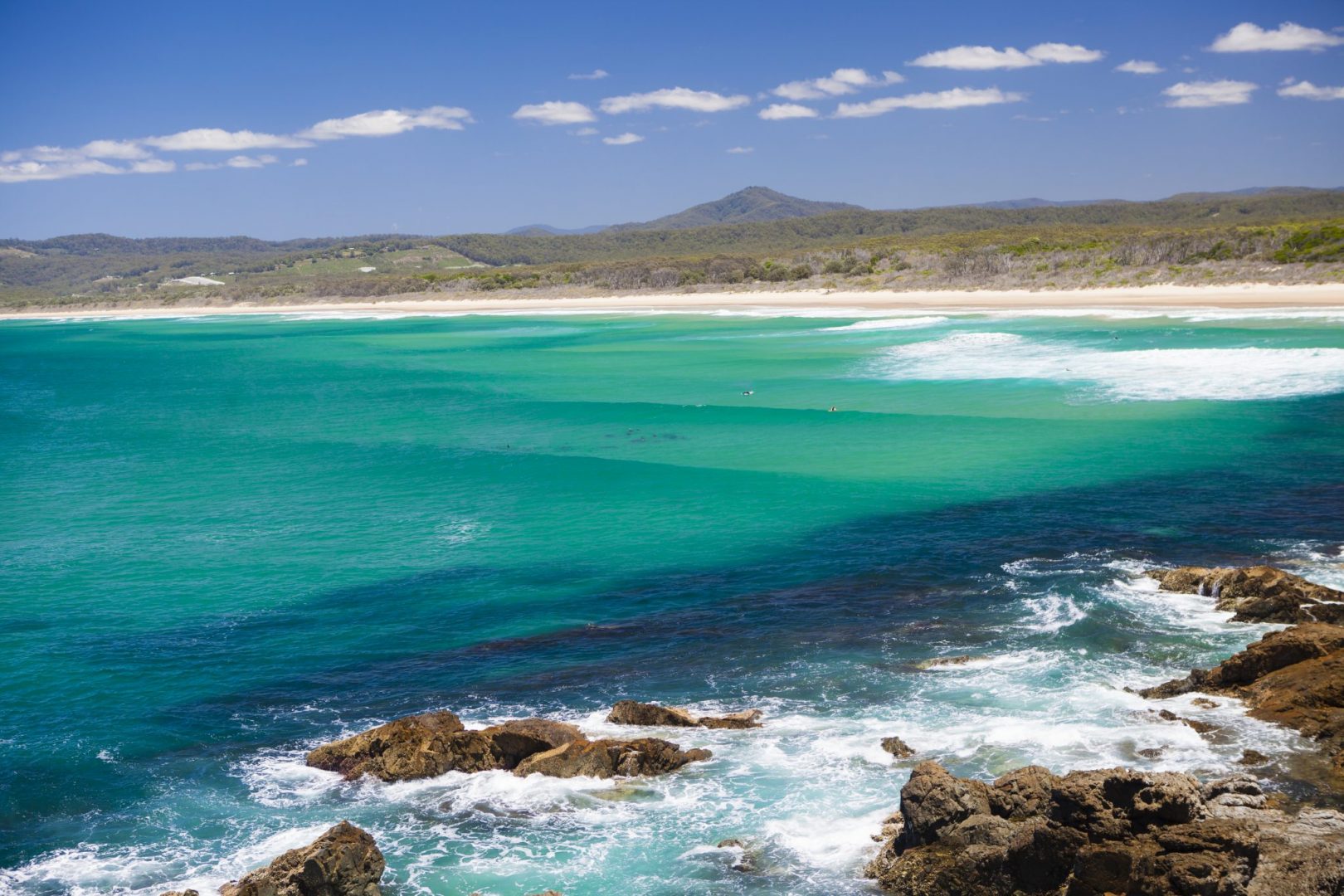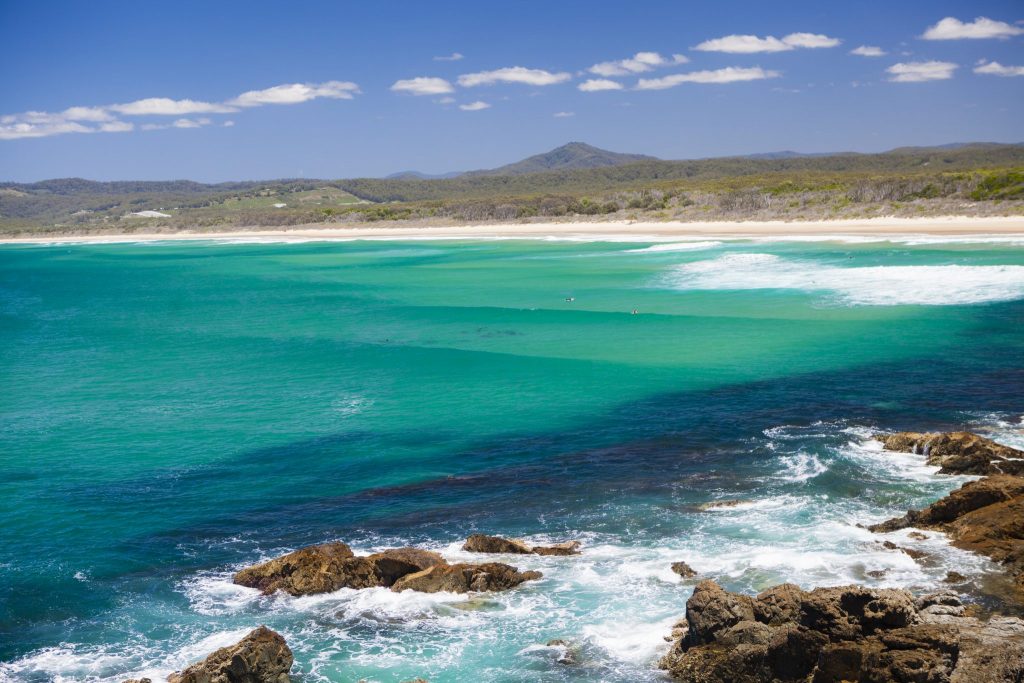 The Coffs Coast is expected to be one of the best value holiday destinations this year and we look forward to sharing this lovely part of the world with fellow Aussies and those visiting from foreign shores.
Wotif Managing Director Daniel Finch acknowledges that Aussies are spoiled for choice when it comes to holidaying at home. So, what makes Coffs special?
What's great about the Coffs Coast?
From miles of spectacular coastline to lush green hinterland locations and the unique Solitary Islands Marine Park on our doorstep, we appreciate that it's a worthy winner.
Here are a handful of reasons we love Coffs…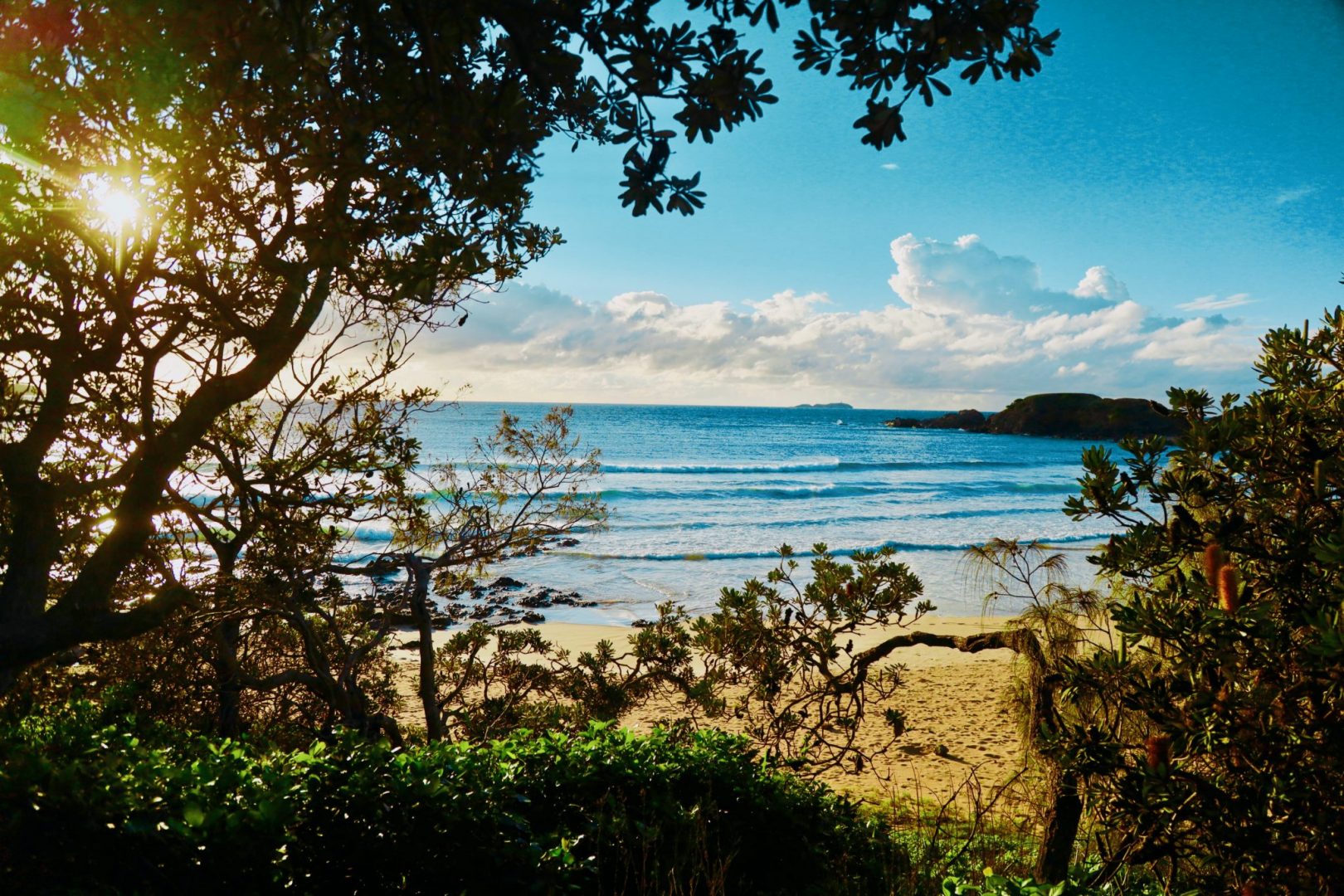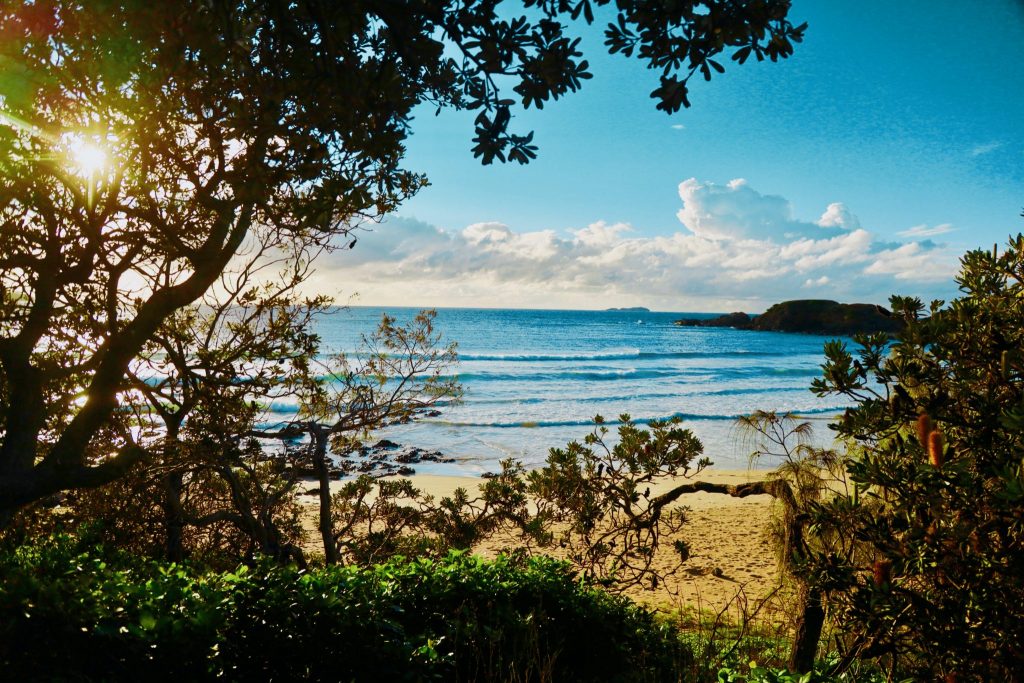 It's where recreation rules
From a vast array of attractions to wonderful family-friendly, nature based activities like fishing, mountain-biking, cruising the beautiful local waterways and hinterland exploration, this part of the world really does showcase nature in all its glory.
The city itself
Coffs Harbour is the beating heart of the region. The city combines man-made attractions like the famous Big Banana with the natural beauty of the Solitary Islands Marine Park and surrounding National Parks and State Forests. A great spot to take it all in is the award-winning Forest Sky Pier – just 10 minutes from town. It offers expansive views of the foreshore and marina and captivating mountain and ocean views.
The jetty and marina
The Coffs Harbour Jetty and International Marina has become a destination in its own right – a place to swim, wander or grab a bite of fresh fish whilst watching the action at the busy harbour. It's also the starting point for the walk up Muttonbird Island and where whale watching boats are launched in-season.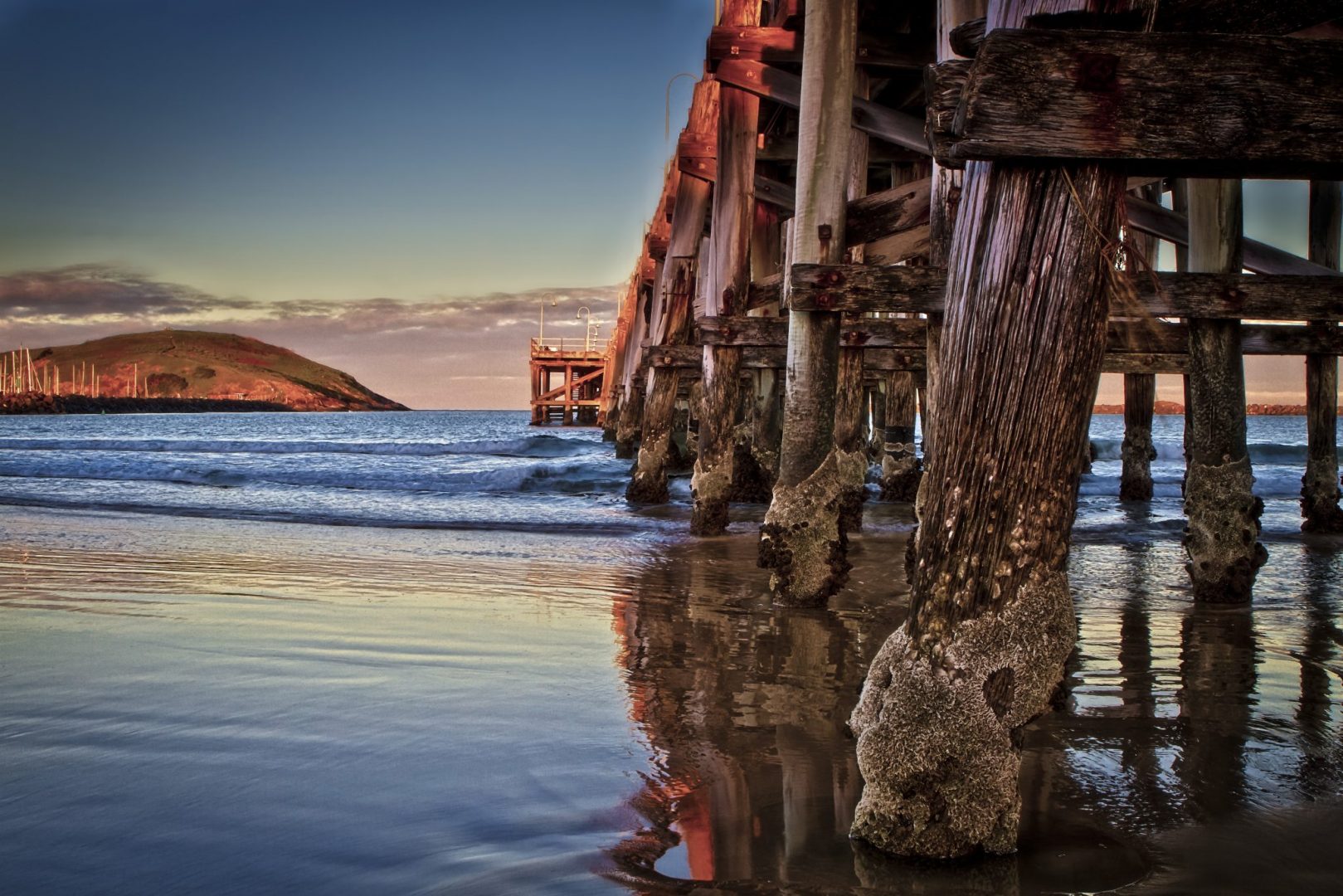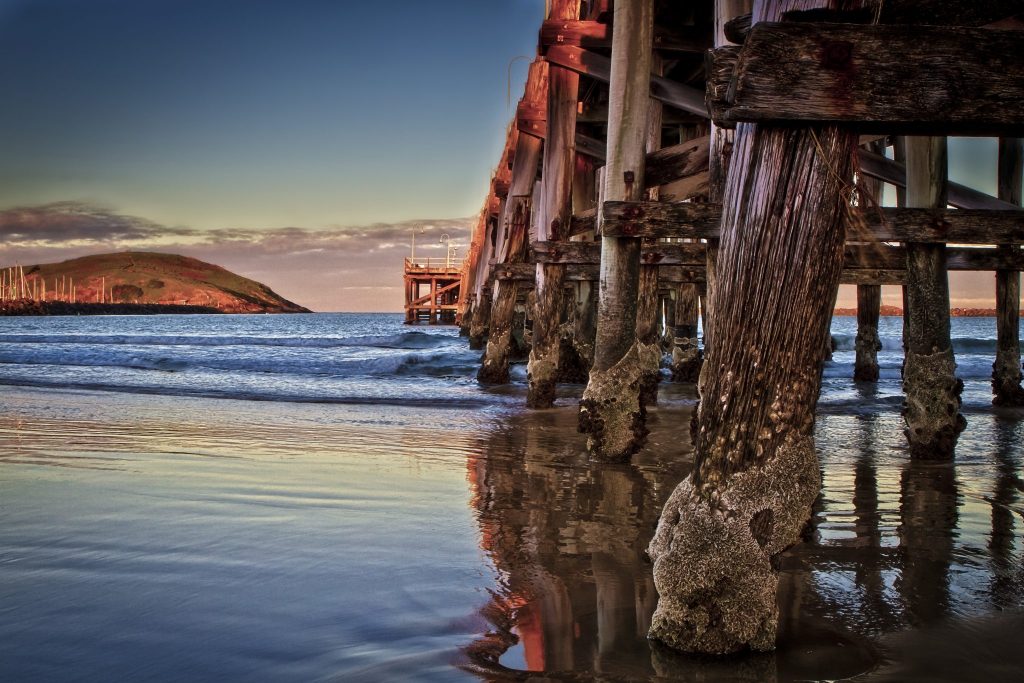 Beautiful colours of Coffs Harbour's Jetty with Muttonbird Island in the background. Image by Norm Farmer
Breathtaking Beaches
Sure, you probably know we have lots of amazing beaches, but did you know the Coffs Coast is home to over 40 of them? This means there really is something for everyone from protected, patrolled beaches ideal for families to those with great walks, enticing rockpools and wicked surf breaks to the lesser known ones you'll have to discover for yourself.
Picture-perfect
Overseas tourist and Aussies alike all welcome gorgeous wildlife photo opportunities and here, you can capture a kangaroo with a stunning ocean backdrop. For such an image, make your way to Look At Me Now Headland at Emerald Beach and wander along the path toward the ocean. Not only does the headland make a great vantage point during whale-watching season this is you'll get your money shot. It's also likely location to spot a flock of yellow-tailed black cockatoos and you may even be lucky to enough to see an echidna too.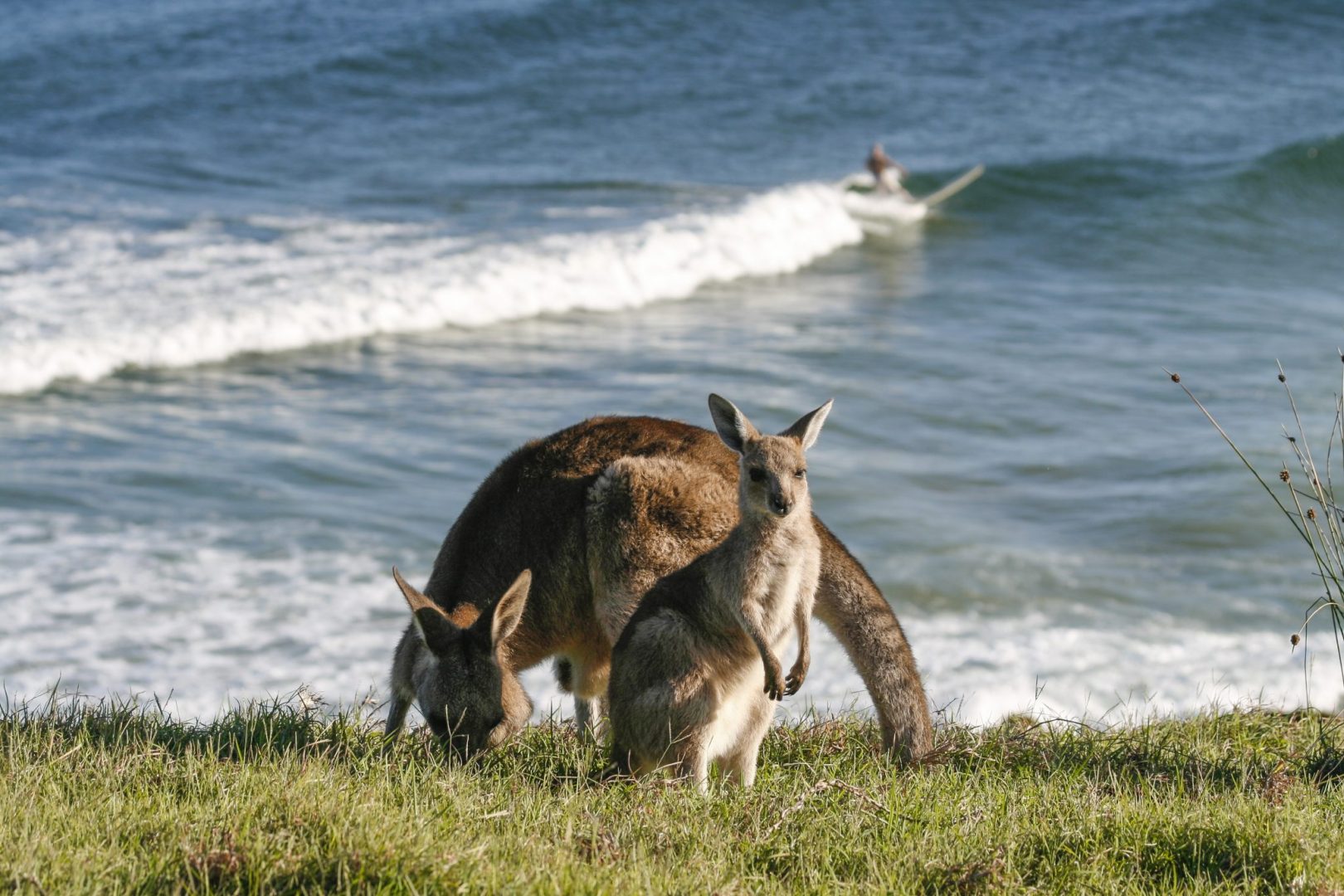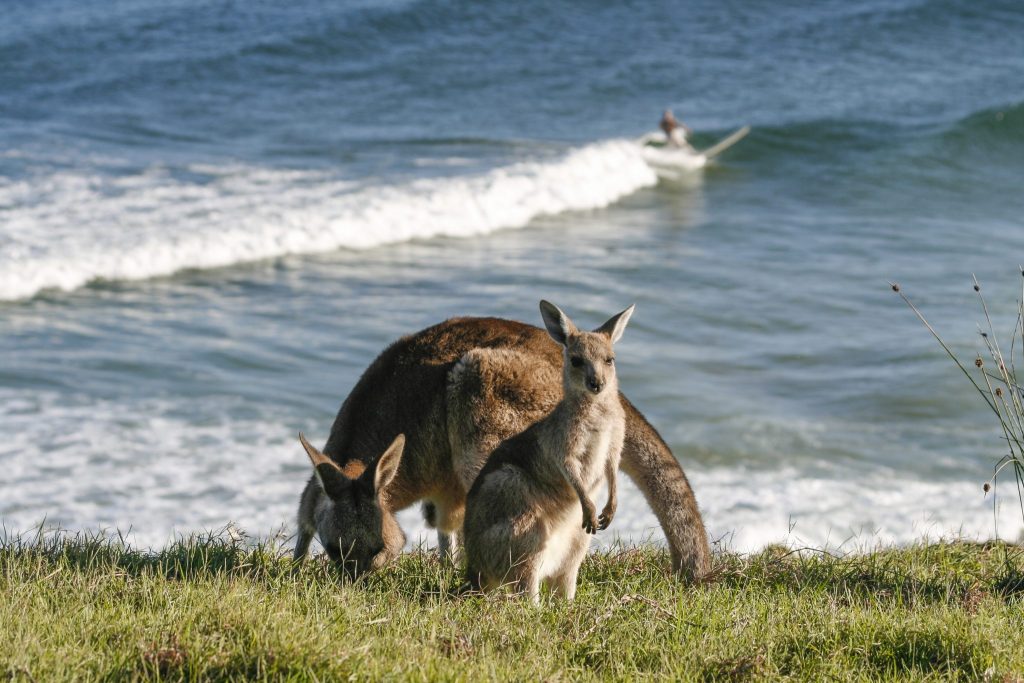 Locals of Look At Me Now Headland. Image by Norm Farmer
Stellar towns within the Coffs Coast
The region is also home to some magic little towns.
Bellingen
Surrounded by World Heritage-listed rainforest and lush farmland, Bellingen is a delightful town home to many talented artists and makers and full of delicious locally produced food, eclectic boutiques and charming riverside accommodation. 'Bello' is located along the Waterfall Way, making it the perfect base for exploring the natural wonders of the Coffs Coast hinterland. Discover quirky facts about Bellingen.
Sawtell
Sawtell is far more than just a pretty coastal village – it has its own distinct and vibrant culture, showcased by the fig-lined café strip. Take the time though to step beyond the cinema, cafes and boutiques of First Avenue to enjoy the beach and only ocean pool in the region which also has sweeping views of the estuary and Boambee Beach. See our Top 10.
Woolgoolga
About 25 minutes to the north of Coffs Harbour, this seaside town blends cafes with culture. The main beach is family-friendly and perfect for those just getting started with their surfing. 'Woopi' is also home to the largest Sikh/ Punjabi community in Australia with two eye-catching temples and a relatively new museum open to visitors to learn more. Spend a weekend here.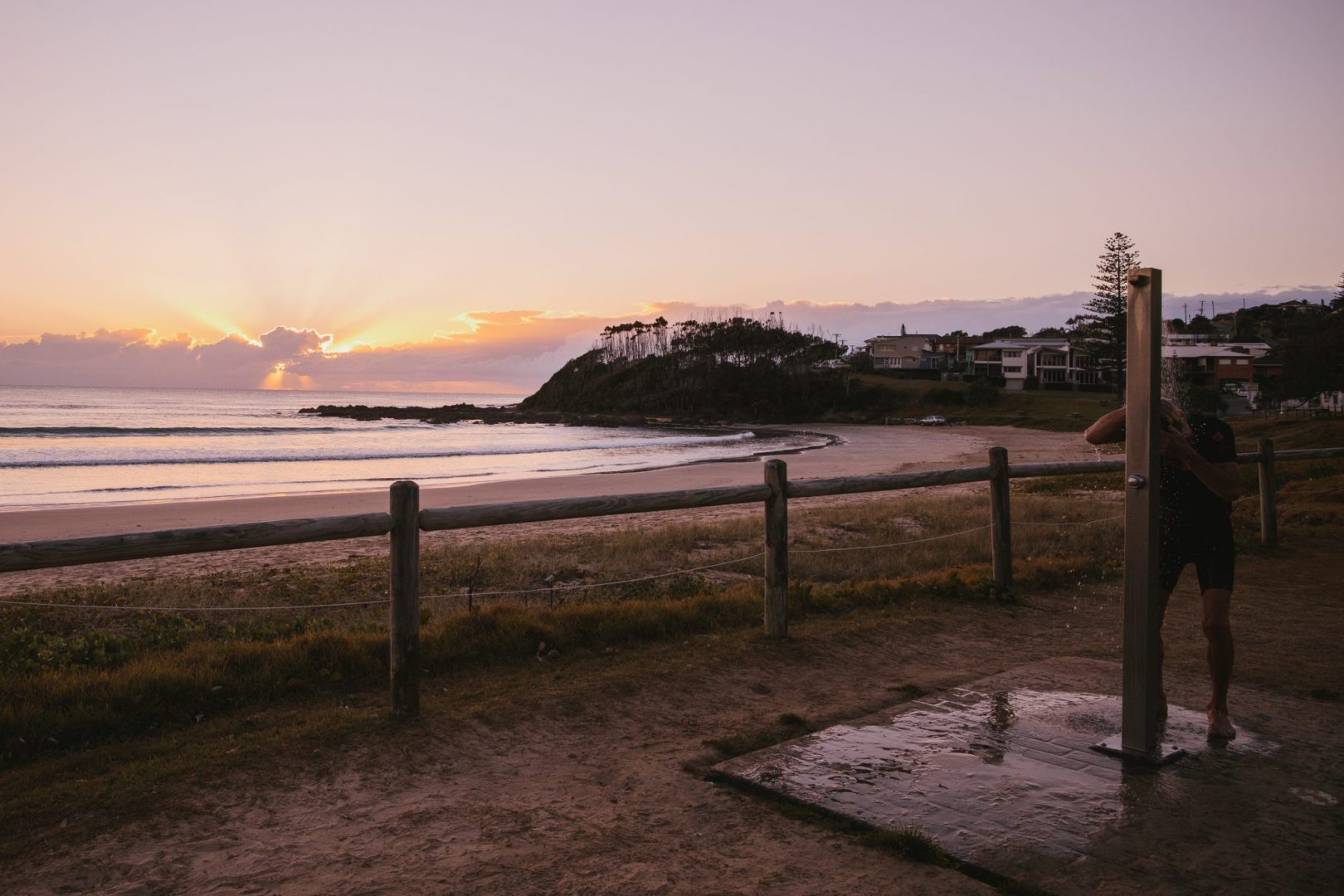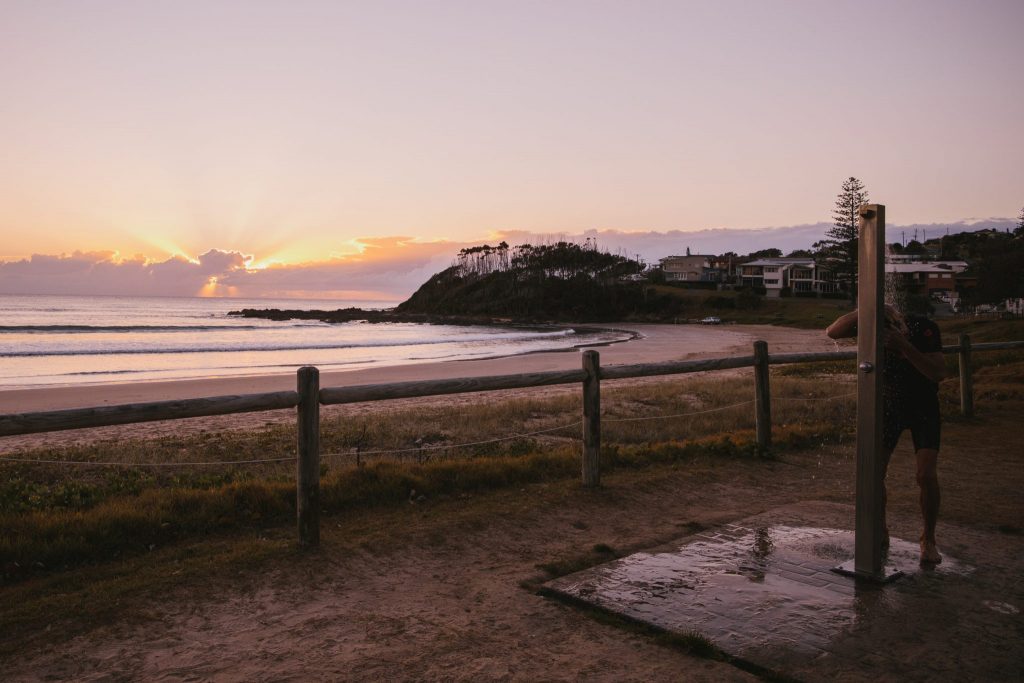 A post surf rinse at Woolgoolga Beach. Image by Elize Strydom
Come and explore the town that tops the list!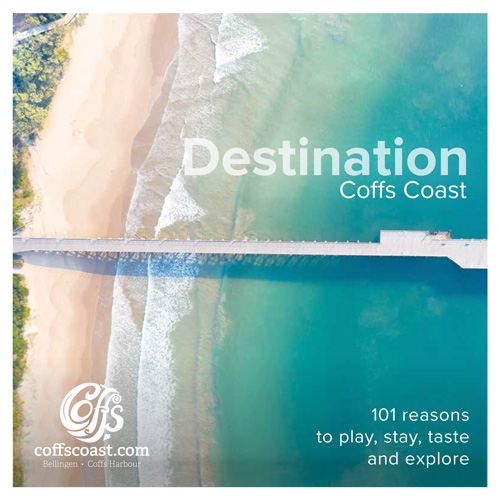 Discover 101 reasons the region is special…
Want to know what locals love? See one family's favourite places and spend sunrise to sunset with world-class surfer Harley Ingleby.