Coffs Coast Makers on Show at Christmas Market
Have you visited the weekly Christmas Market at Coffs Central? The coast's creatives have been busy crafting unique and original clothes, toys, ceramics and jewellery just for you. Coastbeat had the pleasure of meeting three local makers.
Grow Baby Co.
When Heather Rouse's daughters arrived, she dusted off her sewing machine and began to make them bibs and tops. Soon she found herself creating bloomers, overalls, dresses and hats in linen, muslin and cotton. Grow Baby Co. was born.
"These are outfits I would like to dress myself in!" laughs Heather. "Instead of sticking with the kiddie vibe, I wanted to make comfortable clothes that are also trendy."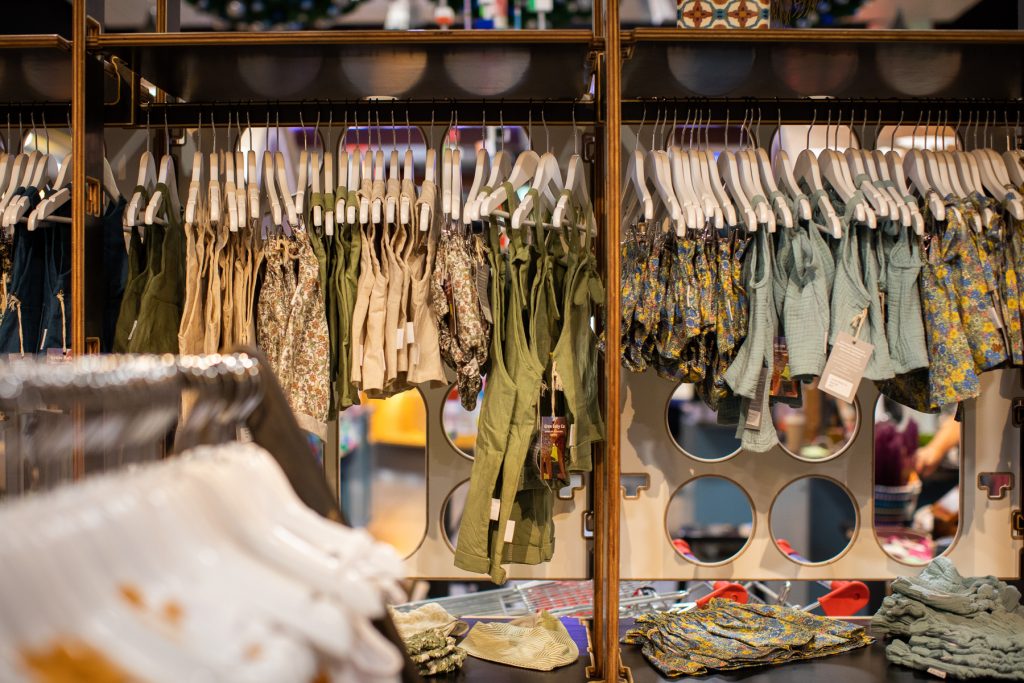 Heather sells online through her website as well as at markets in Bellingen and Yamba. She has joined the Coffs Central Christmas Market for the first time this year.
"Last Thursday was unbelievable," Heather says. "It was the busiest day I've ever had!"
Heather's range includes original prints and patterns, designed in the USA and printed onto fabric in Singapore. She sews each article of clothing in a range of sizes from newborn to 4, but Grow Baby Co. is made to do just that – grow with your little one.
"For example, in all of my bloomers the elastic is really soft to accommodate chunky baby legs but once they're out of nappies, the pants still fit properly," Heather explains. "I also make my tops flowy so you can buy the next size up and let your baby grow into it."
After a year in business, Heather is preparing to expand. She's hoping to add another person to the mix and would love to work with a parent who's seeking a flexible arrangement.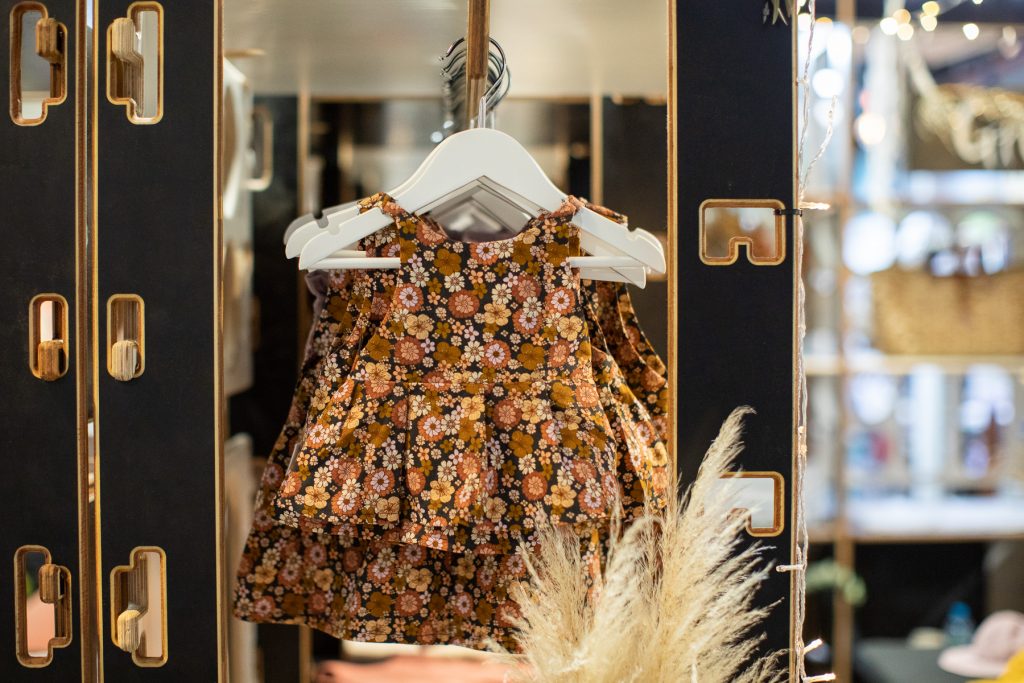 "My goal is to employ a mum or dad who can fit some sewing in around their schedule," Heather says. "If they don't want to put their kids in care, they can bring their children to work."
Heather says she recently realised that she no longer has to go shopping for her girls' new clothes. Apart from pyjamas and swimmers, they live in outfits she has created. No one can say Grow Baby Co. hasn't been thoroughly tried and tested!
Follow Grow Baby Co. on Instagram
JMW Jewellery Designs
Joanne Winter tried making beaded jewellery and creating pieces with polymer clay but it wasn't enough.
"I wanted to use fire and tools, do some soldering," she says with gusto. "My friend encouraged me to get the tools and a torch then go for it…so I did!"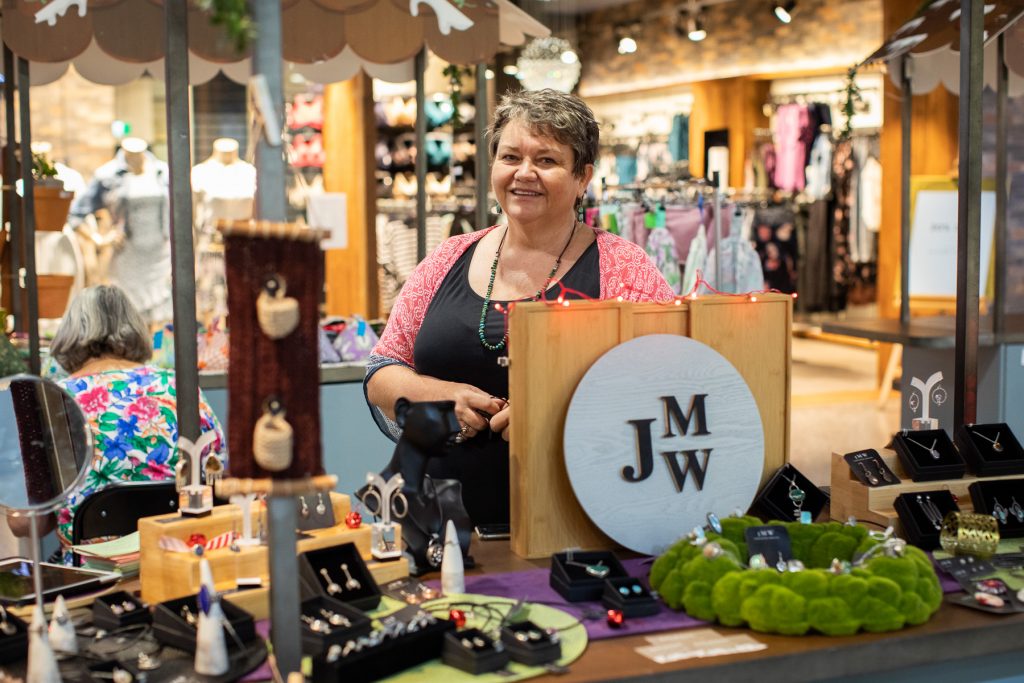 About two years ago Joanne set up a studio at her home in Bucca and used Instagram and YouTube tutorials to brush up on the necessary skills. She now works with sterling silver, fine silver, copper and brass making unique earrings, rings, bangles and necklaces featuring Australian stones.
"I'm a member of the Coffs Harbour Lapidary Club – a great group of people who have been doing it for years," Joanne explains. "I'm starting to cut and polish my own gemstones."
Joanne's Coffs Central stall is her first foray into markets. She says last Thursday was a complete success.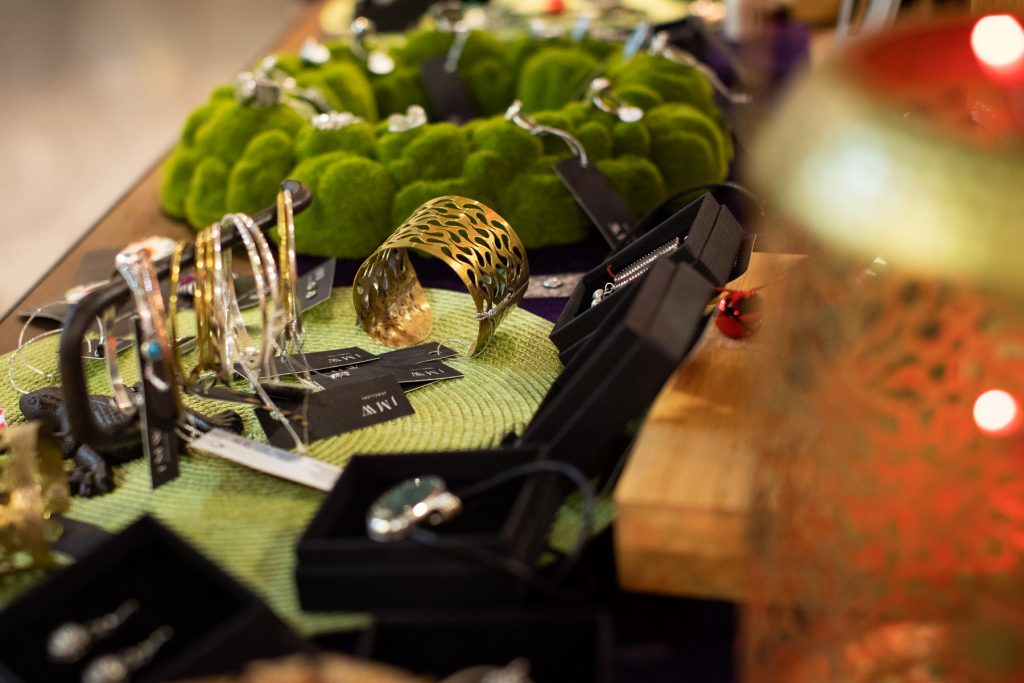 "There was a really good flow of foot traffic through the centre," she says. "I'll be selling here each Thursday as well as a sprinkling of days in between…and when I'm not here you'll find me madly making new rings!"
Follow JMW Jewellery Designs on Instagram
NelRob Designs
Neroli Hamilton has spent her whole life creating. Even when working full time, she kept her hands busy with macrame, tapestry and sewing. When asked why she creates, Neroli's answer is simple.
"It's better than house work!" she laughs.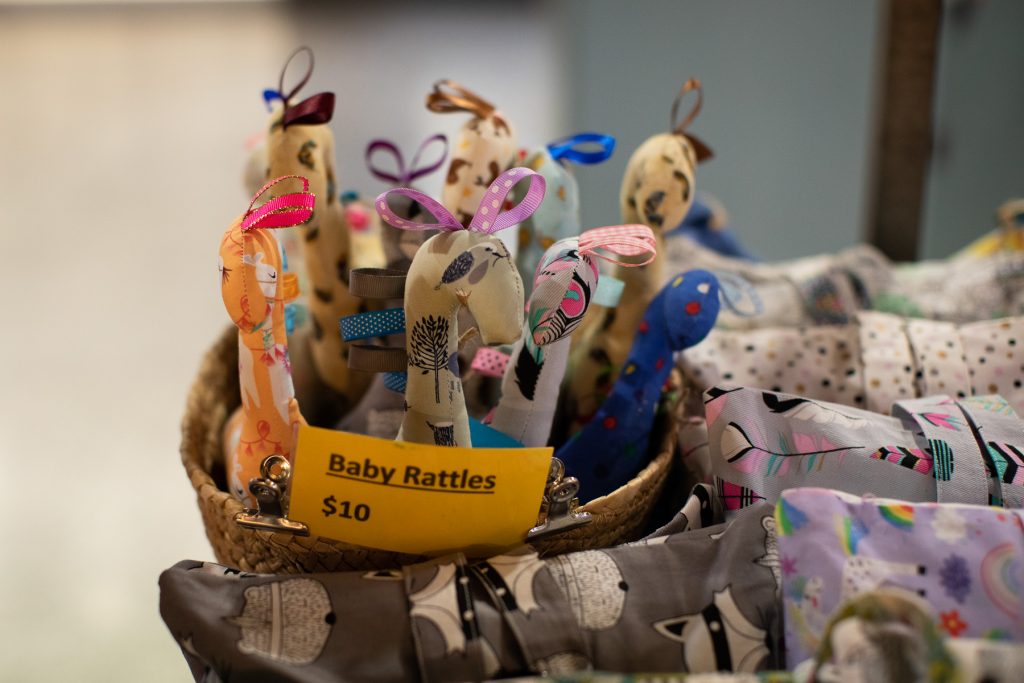 Since retiring ten years ago, Neroli has made hundreds of kitchen hand towels, nappy wallets, baby rattles, face washers, serviette holders, hot dish carriers, door stops and reusable bags. She used to sell them at country shows as she and her husband Rob went on their annual road trip to Karumba in the Gulf Of Carpentaria.
"I sell at the markets up in Karumba too, but we weren't able to travel this year," she explains.
The Gulf's loss is now the Coffs Coast's gain and Neroli's stall is stocked with her handmade wares as well as Rob's timber work. Find bird houses, planter boxes, spice racks and more!
The Christmas Market will be held at Coffs Central every Thursday in December from 9 am until 2 pm. Support local makers and select gorgeous, unique, handmade Christmas gifts for your friends and family.
While you're there, visit the Coastbeat pop-up shop on Level 1 and find the perfect hamper for your friend, family member or colleague!