The Dive of His Life
Sapphire Beach man Vince Espaze has been a free diver for 50 years but his life almost came to an end last October. Read his extraordinary story, as told to Elize Strydom.
One spring morning, I kayaked a few hundred metres out from my local beach to chase crayfish. It's something I've done many times but on this particular day, my arm became snagged in a cray's nest and I couldn't get it out. I drowned.
The reason I'm still here to tell you this story is a miracle.
As luck would have it…
Just before I went down, I remember glancing beyond my sea kayak and observing a young man and a woman about 60 metres further east, climbing onto a rock. I would later learn their names: Dayne and Michelle. What I didn't know was that another young man, Mick, was 100 metres east of them, checking the bottom for crayfish. He swam past his two friends on the rock and noticed my kayak. Curious, he swam over and spent a few minutes looking for crays on the surrounding reef. Mick continued past the front of my kayak and saw me, ten feet below.
Shopping in the Heart of
Coffs Harbour
He knew it wasn't a good idea to get too close to another diver when they were attempting to rout out a cray, so he kept on towards Dayne and Michelle. When he was halfway between me and his friends, he stopped abruptly. Mick had a niggling sense that something wasn't right, so he doubled back towards me. Diving down, he says he was confronted by my blue, bloated body.
Without a second thought, Mick tried to dislodge me from my precarious position but couldn't. He swam to the surface and urgently signalled to Dayne and Michelle for help. They came to his aid and all three of them worked to free my lifeless body. I don't know exactly what it took but I'm told they had to use a lot of force. By my calculations, I had been under the water for at least ten minutes.
Top Articles
A race against the clock
When they were finally able to bring me to the surface, they began resuscitation. But with the swell knocking them against the rocks, lacerating their arms and legs, CPR was almost impossible. A failed attempt to get me on the kayak meant they had to sidestroke the 300 metres to shore, lugging me – a dead weight – against the current. Despite being fit and strong, Dayne and Mick told me they were completely exhausted and afraid of drowning themselves. About 60 metres from shore, they say they heard me make some strange sounds but still assumed I was dead. I figure I might have been taking my first breaths.
Meanwhile, Michelle was busy paddling my kayak and gear back to shore. Up on the headland, some locals had watched the scene unfold and fearing the worst, contacted the authorities.
As their feet touched the sand and they could stand up in the surf, Dayne and Mick were shocked when I began to throw up. Realising I was still alive and struggling to breathe, they rushed to get me, still unconscious, up onto the sand bank and into the recovery position.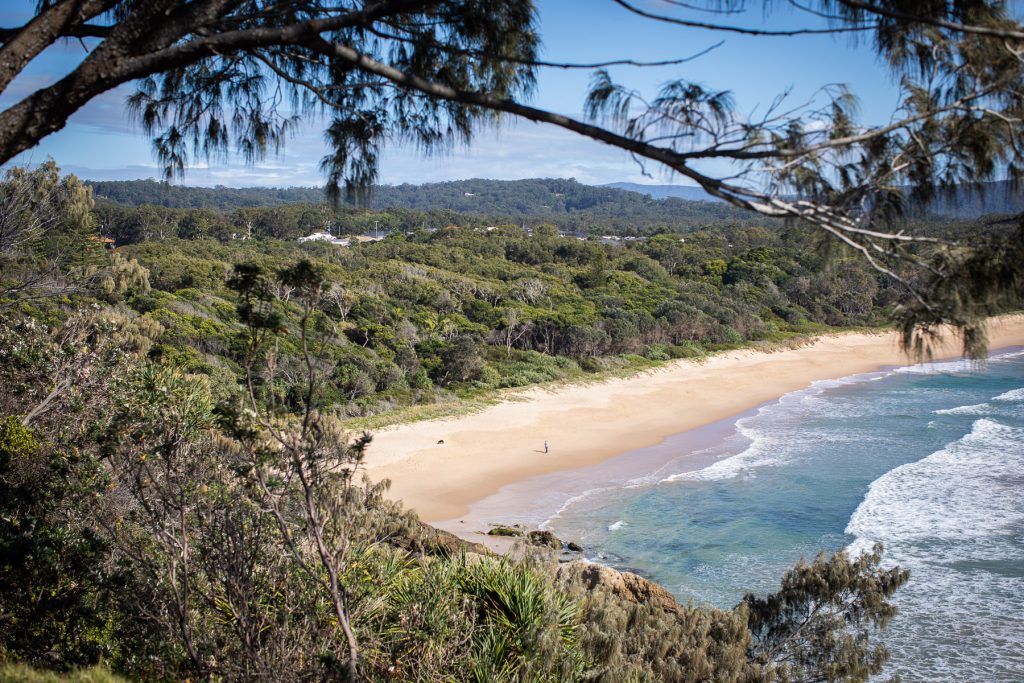 Is this heaven?
About ten minutes later, I abruptly sat up. I was looking straight out towards the corner of North Sapphire Beach headland and all I could see was vivid blue sky, pandanus trees and the spot I'd being diving in. In that moment I knew I had drowned and was convinced I had arrived in heaven. Well, it sure didn't look like hell! I wasn't aware of the growing group of people behind me and they hadn't realised I'd regained consciousness. Suddenly a police officer entered my field of vision. Dazed and struggling to breathe, but knowing I was still on earth and had been through an ordeal, I managed to speak my first words and asked how I got there. Mick and Dayne rushed to my side and gently lowered me back into the recovery position while I continued to cough and splutter.
Soon the ambulance arrived, and paramedics helped me off the beach and into the vehicle. I was taken to hospital and spent three days in the ICU. I was treated with oxygen, antibiotics and painkillers as the body is more susceptible to infection after drowning.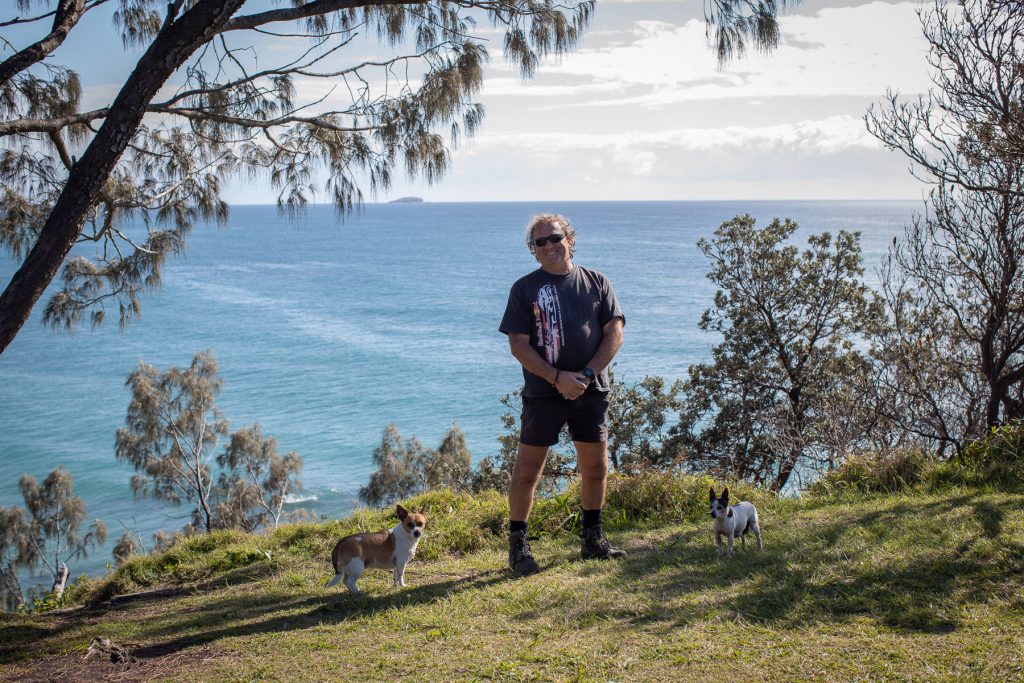 Mick, Dayne and Michelle contacted me that afternoon and wished me a safe and speedy recovery. They had saved my life and I let them know the extent of my gratitude. It was incredible to be alive and knew I had been extremely fortunate. I keep in touch with the boys and their families to this day.
I'm not religious, but I know that I'm being looked after. I can't explain it and I'm sure there's more to it. It's pretty simple: my number's not up and perhaps I'm yet to fulfil a special purpose. I'm still diving as that's my passion, but I have a greater respect for life.
What's it like to have an adventurous job? Coastbeat spent the morning with a hot air balloon pilot to find out!