The Coffs Coast Art Prize Has a New Home at Coffs Central
Thanks to a collaboration with Gowings, the second biannual Coffs Coast Art Prize has found a new home in Coffs Central, bringing local art to the public. Coastbeat spoke to the event organiser Ann Leonard about this year's impressive entries and the importance of allowing newcomers to be judged alongside established artists.
Organiser of the Coffs Coast Art Prize, Ann Leonard, took over the Coffs Harbour Arts Council more than three years ago, wanting to reinvigorate the platform and bring back a major award for locals.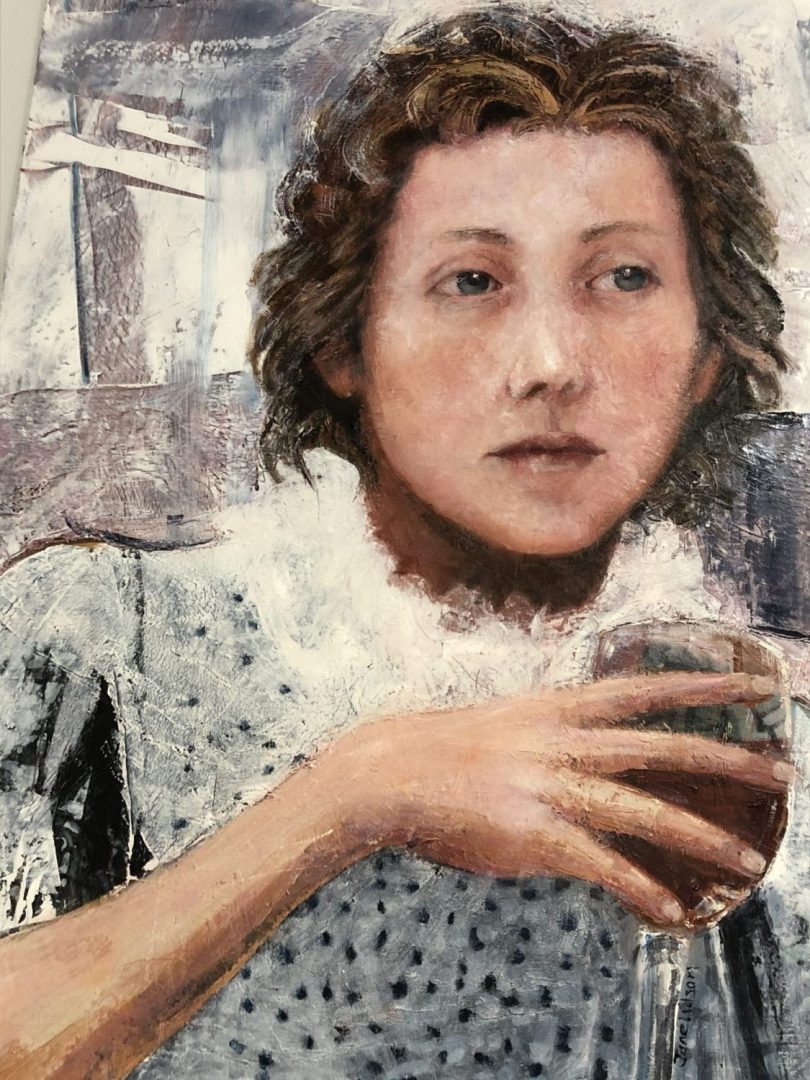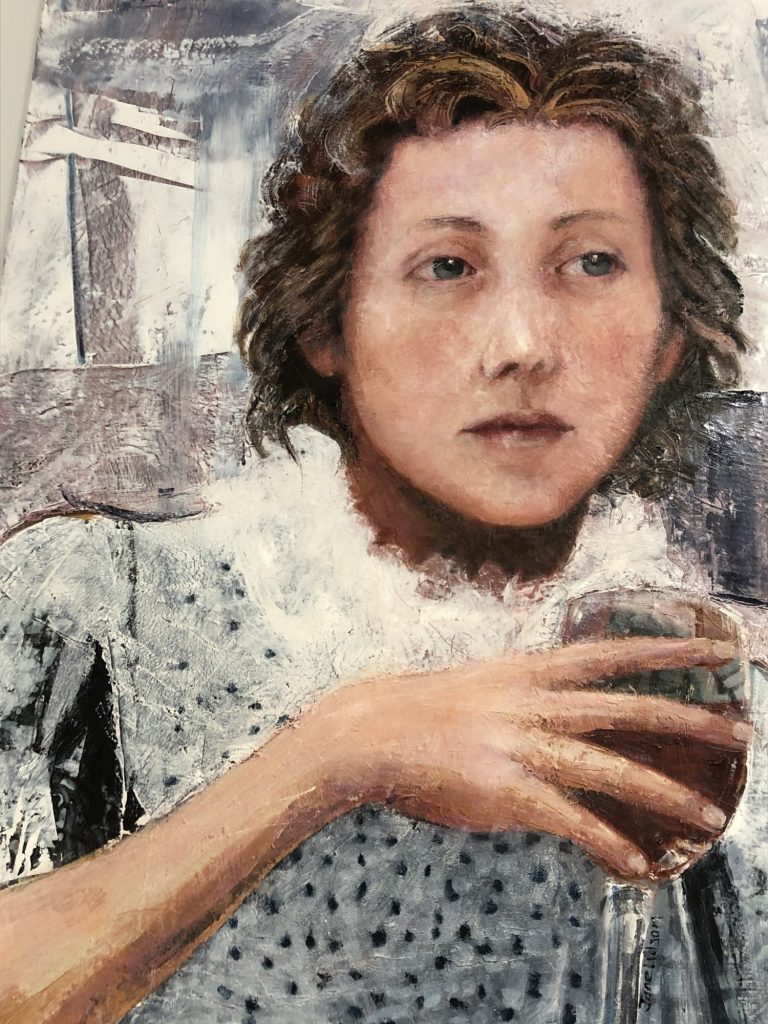 "We used to run a major prize of this nature in Coffs but unfortunately due to availability of space and rent costs, it fell by the wayside," says Ann.
"Gowings was very generous to make the space at Coffs Central available to run an exhibition and we are excited at the prospect of breathing new life into the Arts Council."
The intention of the Coffs Coast Art Prize at Coffs Central was to keep art in the public arena. The space has been created to feel welcoming to patrons, spark curiosity and inspire them in some way.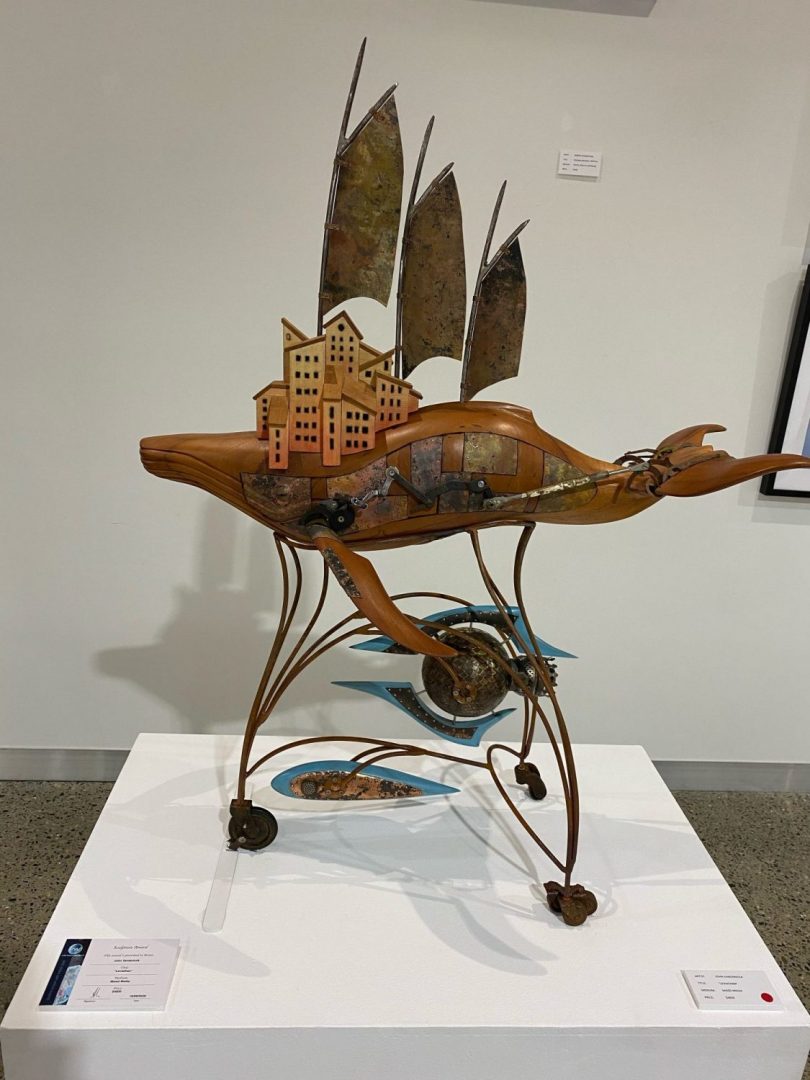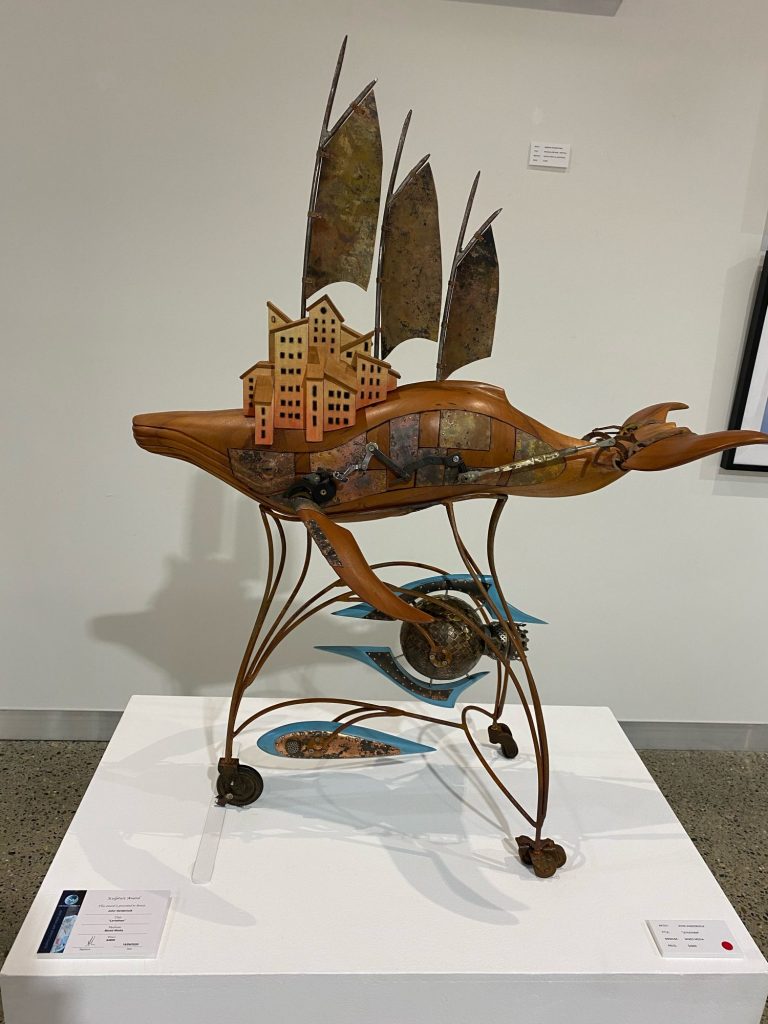 Gowings' Regional Marketing and Events Manager Gia Crowhurst says customers respond well to art in Coffs Central.
"Having worked to get incredible exhibitions in this space last year, like Still Salon, and seeing how much our customers loved it, I was happy to support Ann and the Coffs Coast Art Prize and further make art accessible to our Coffs customers," she says.
The first Coffs Coast Art Prize was held at the Cartoon Bunker and it attracted 40 entrants. This year, there are 110 entrants and more than 160 works. Submissions have been received from as far away as Melbourne, to as local as Port Macquarie/Hastings and Dorrigo. Newcomers have been given the opportunity to compete along with well-known artists such as John Van Der Kolk, Tony Carter and Michael Langley.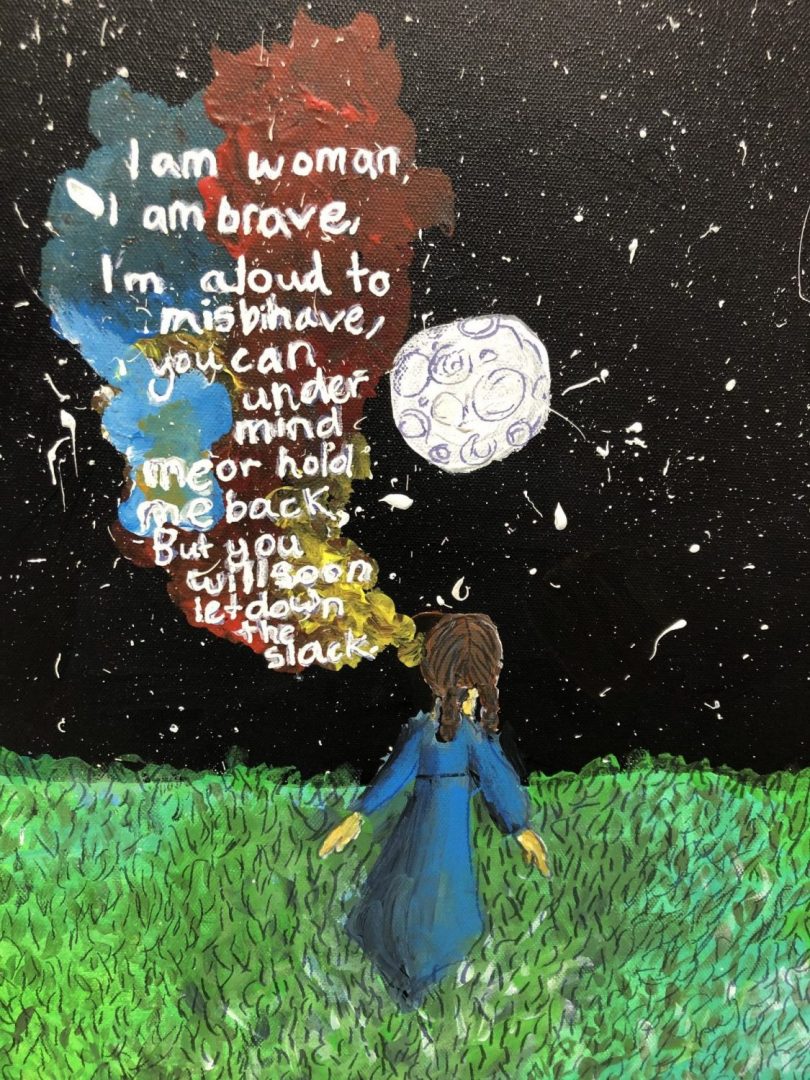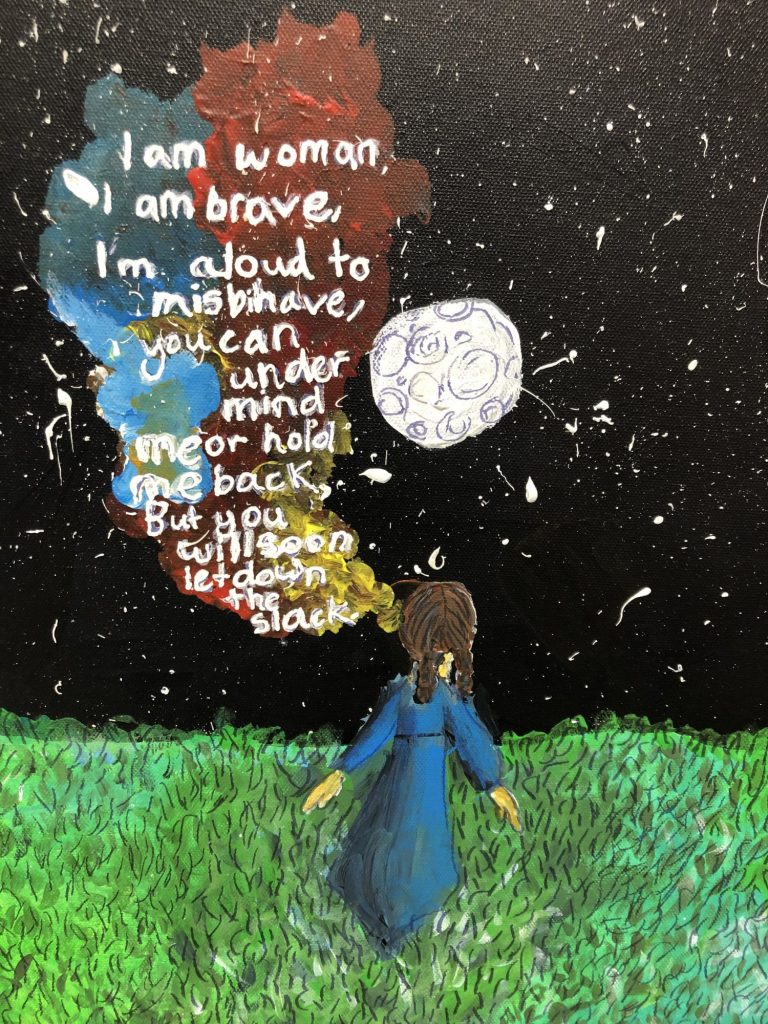 Entries were a mix of surf boards, to light boxes, pyro graphics, woodwork, pastels, ceramics, installation pieces; every medium you could possibly think of.
"The pieces reflect the life that we live here, influenced by nature and the environment, from seascapes, to birds, to women in sarongs bathing in creeks and rivers, boys standing on a headland looking out to sea and kookaburras carved into timber," says Ann. "The pieces represent who we are and where we live.
 "It can be enjoyed by all – there is something for everyone in this exhibition."
Prize Winners
Major Award: Jane Wilson 'Pensive'
Highly Commended: John Leary 'Le Massif'
Sculpture Award: John Van Der Kolk 'Leviathan'
Highly Commended: Peter Wade 'My Keyboard, Number 3'
Youth Award: Arlia Portus Keen 'Woman'
Highly Commended: Felicity Redman 'Sleepy Terrace'
You can view the exhibition and vote for your favourite piece at Coffs Central until October 17th 2020. See opening times here.