Coffs Central Mural Winner
Coffs Central is thrilled to announce that their search for an amazing mural artist to decorate their façade has come to an end. Coastbeat would like to introduce Bowraville artist, Nelli Gallop, and her winning design depicting Gurruuja the whale and Gawnggan the brolga, the beloved ancestors of the Gumbaynggirr people.
Nelli is of Aboriginal descent and works actively with the local Gumbaynggirr people when using cultural elements in her work.  She is known for painting large scale murals, often inspired by Aboriginal Dreamtime stories. For Nelli, a main aim of her artworks is to create 'interconnectedness to country' for the community.
Her bright and bold imagery will adorn the two large scale mural spaces on the Vernon St façade of Coffs Central, bringing more beautiful colour to our community and honouring the traditional custodians of the land.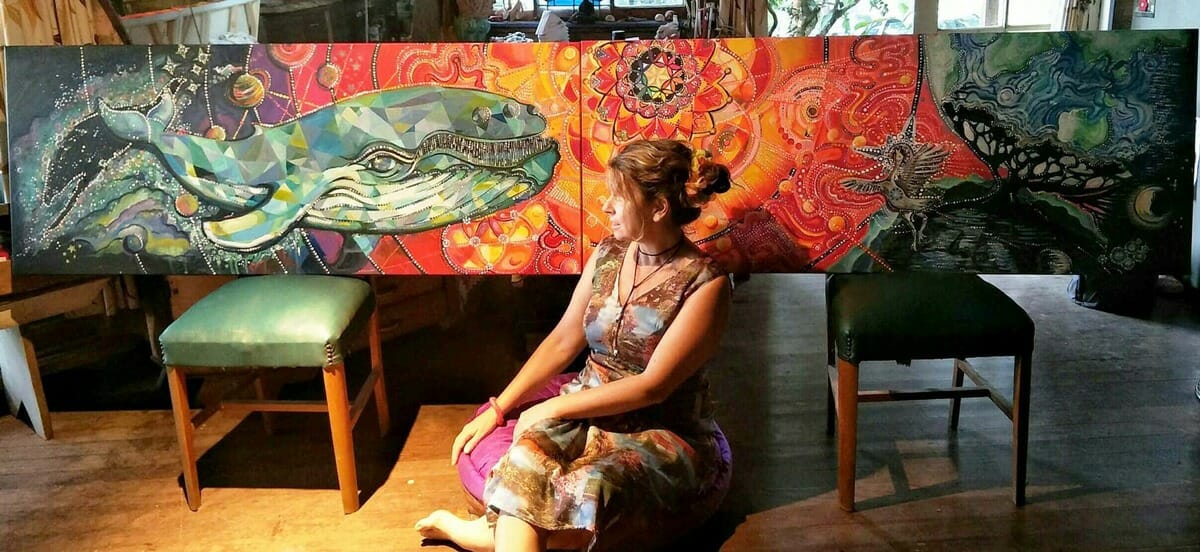 Nelli with her artwork Guruuja
Second prize winner is Coffs Harbour-born mural artist Ellie Hannon, with her 3D artwork called 'Reef'. Ellie grew up in Coffs Harbour and remembers a childhood full of adventures, with weekends by the water, surfing, collecting shells and rocks, or walking in the Dorrigo and Bruxner Park rainforests.
'Reef' explores the patterns and movements in the coral reefs along the Coffs coast and Solitary Islands Marine Park, celebrating our rich and alluring marine environment. This mural invites the viewer to immerse themselves in an active landscape, identifying the familiar yet abstracted forms from their surroundings.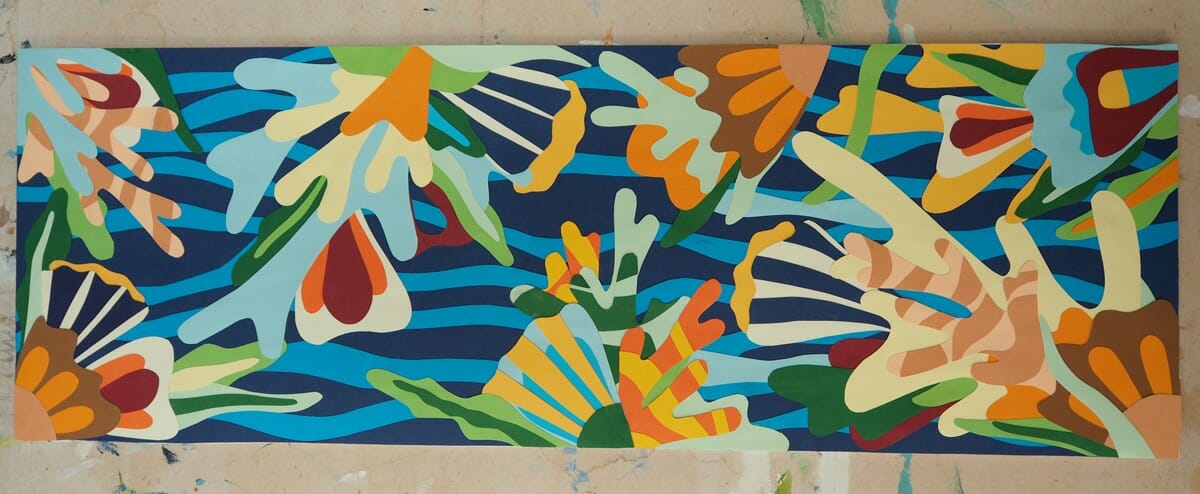 Reef  by Ellie Hannon
The response to our competition was overwhelming in the quantity and quality of the entries. Of special note were submissions from artists Gregory Coates, Jordy Sosnowski and Ian Moule.
With the winning concepts now finalised, the murals will be printed as banners and installed for locals to enjoy for years to come.