Coastbeat News
In Cb News we follow up on stories from previous issues of the magazine.
Prize winning mural finds its home at Coffs Central
Earlier this year, Coffs Central ran a competition encouraging artist submissions for large-scale murals. The Centre was overwhelmed by the quantity and quality of entries. Nelli Gallop, featured in the Spring issue of Coastbeat was awarded first prize for her bright and bold artwork depicting 'Gurruuja' the whale and 'Gawnggan' the brolga, the beloved ancestors of the Gumbaynggirr people. The Bowraville based artist is renowned for painting large-scale murals, often inspired by Aboriginal Dreamtime stories. Nelli's striking work now takes pride of place on the Vernon Street façade of Coffs Central.
A Helping Hand for a Macleay Valley farm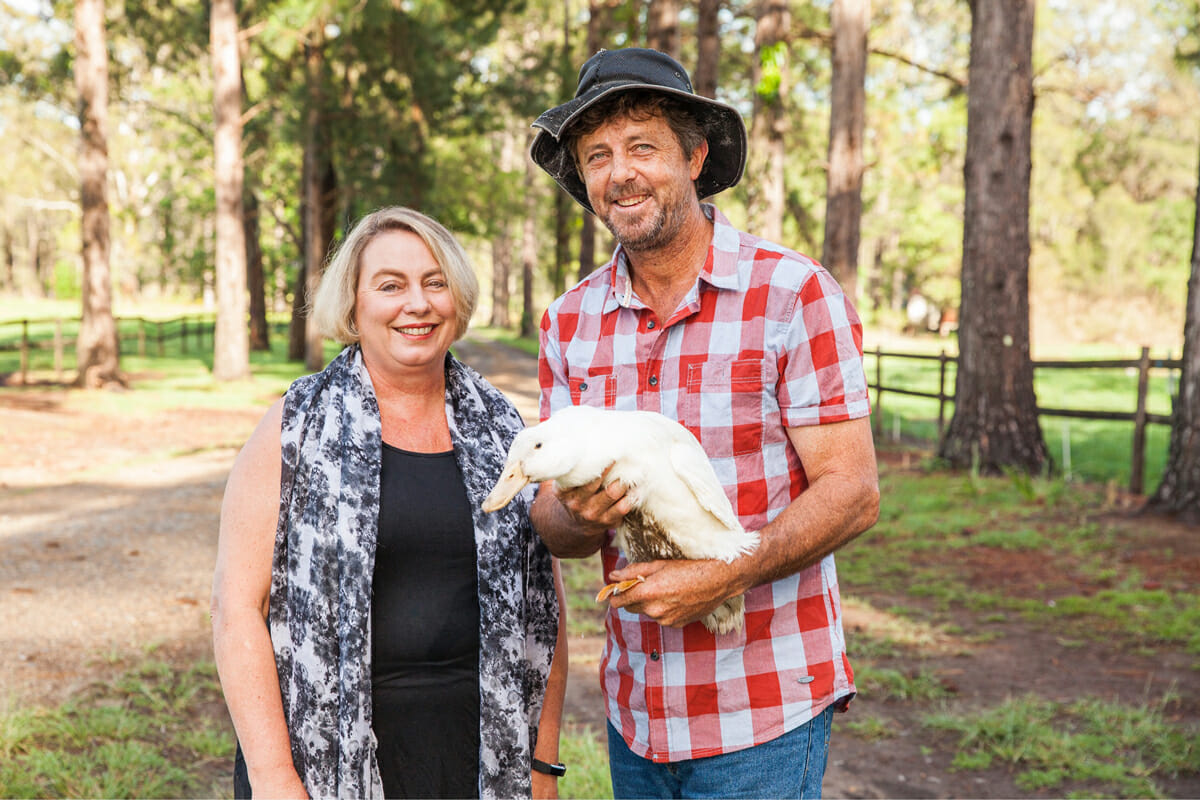 Beth & Hayden McMillan. Image by Alicia Fox
'The Little Farm with the Big Name' appeared in the Autumn issue of Coastbeat. Beth and Hayden McMillan from Burrawong Gaian Farm supply their poultry to some of our country's most reputable chefs such as Kylie Kwong, Neil Perry, and Shannon Bennett. Sadly though, they have run into some trouble due to poor quality feed from a supplier which has greatly impacted their business. They have set up a crowdfunding page to try to overcome this challenging period. We encourage you to support them at gogetfunding.com/helpsaveourfarm
Cecil Healy book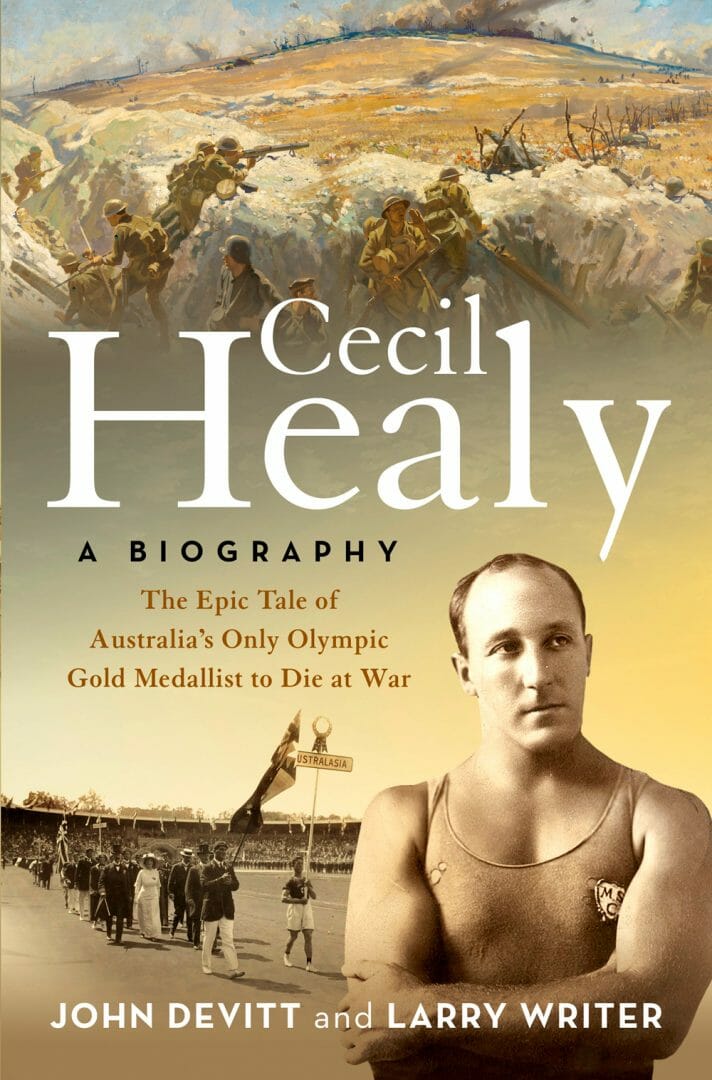 In our second issue, to commemorate our ANZAC history, we brought you the fascinating story of Cecil Healy – our nation's only Olympic gold medallist to die at war. A boy from the northern beaches of Sydney, Cecil also played a part in bringing fellow Olympian Duke Kahanamoku to Australia. The Duke's inspiring surfing demonstrations popularised the sport in Australia. The book on Cecil Healy by Larry Writer and John Devitt was officially launched in August, on the centenary of Healy's death, by the Governor of NSW, General David Hurley. Purchase the book where all good books are sold or at www.stokehillpress.com
The Pandion crew set sail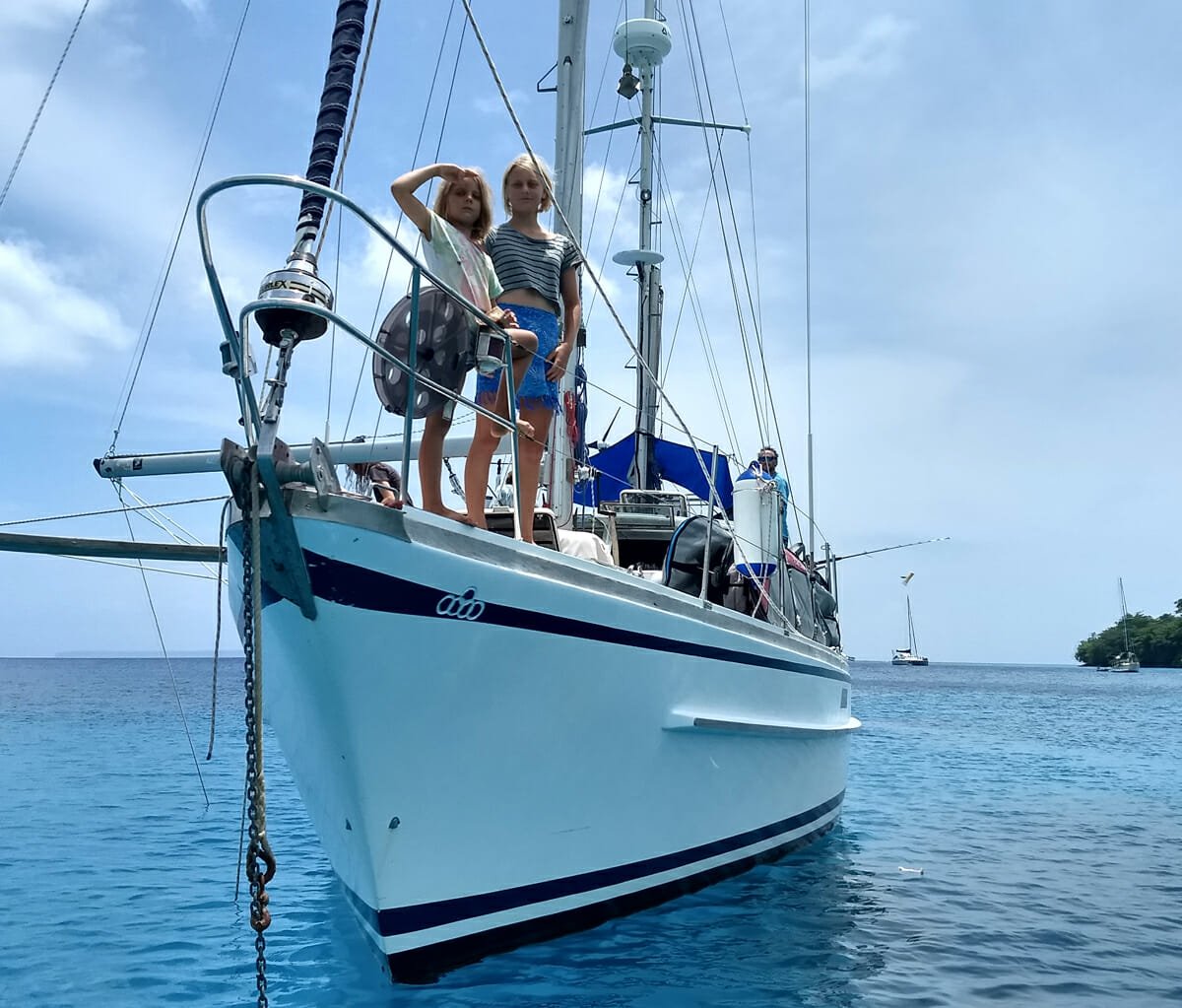 Also in Autumn, we met Miles, Melissa and their three children. Since May when the family set sail from Iluka, they've been in Vanuatu cruising among islands inhabited by 'the friendliest people on Earth'. Melissa tells us that they often drop the anchor in a secluded bay, dinghy in to meet the chief and before they know it, are loaded up with mountains of fresh produce and invited in for a meal. "Every day is an adventure in this beautiful place," she says. The Pandion crew are soon to make a short stop in their home port of Iluka before heading to Lord Howe Island for Christmas and south to Tassie for the remainder of the summer. Follow their journey at www.svpandion.blogspot.com
From The Farm to The Beach House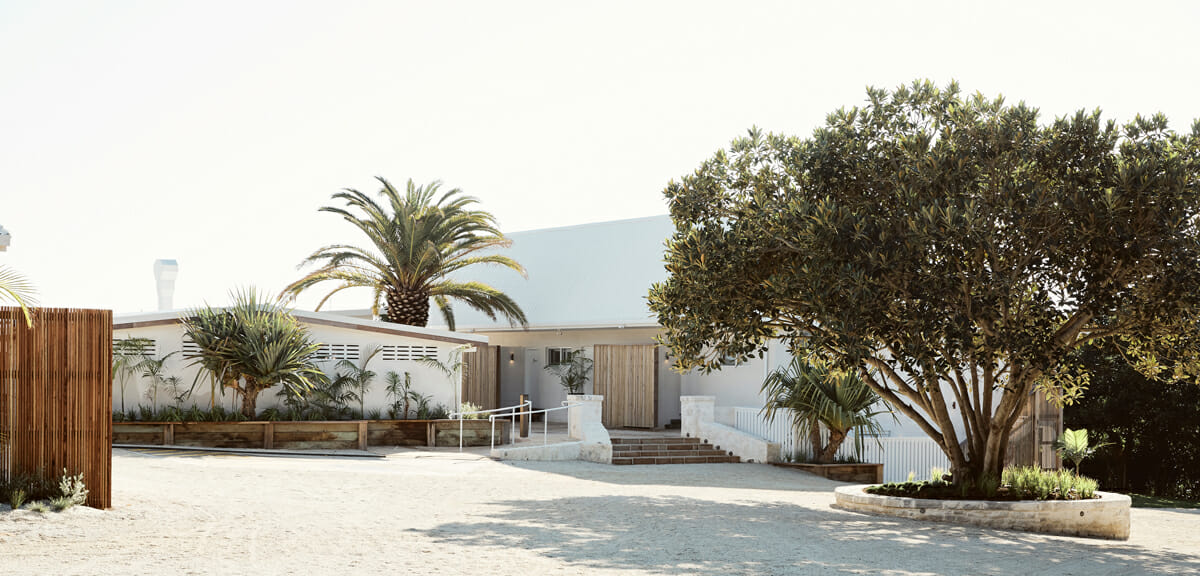 Earlier in the year (Autumn) we brought you the wonderful story of Tom and Emma Lane from The Farm in Byron Bay. Since then, the couple have been busy with an exciting new venture; The Beach House. The beautiful, boutique venue in East Ballina shares a similar ethos to The Farm but rather than focusing on produce and the land, The Beach House is all about marine and coastal sustainability. Set across two lush acres by the beach, the property is available for weddings, events and retreats and offers accommodation ancillary to an event, sleeping up to 28 guests. The Beach House opens soon. See www.thebeachhouseeastcoast.com for further information.
The Baird Institute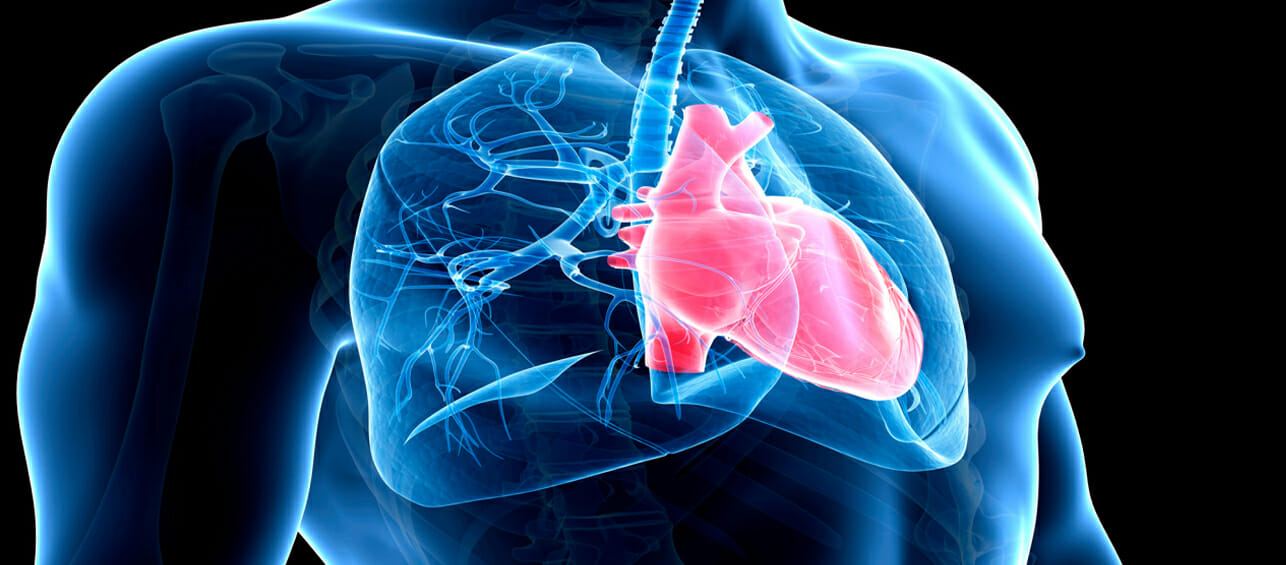 In our second issue, John Gowing highlighted the incredible work of Professor Paul Bannon who operated on his son James in 2017. Professor Bannon is not only a gifted cardiothoracic surgeon but also the Chair of the charitable foundation, The Baird Institute. The Institute seeks financial support for their innovative surgical solutions program at the Hybrid Theatre at the University of Sydney. With the desire to remain at the forefront of international cardiothoracic research, funds will go toward the development of a team consisting of a post-doctoral fellow and at least two PhD students. To support The Baird Institute on their quest to generate innovative research and findings, go to www.bairdinstitute.org.au