Coastal Drones – Capturing the coast from a new perspective
Blyde and Marius Neser from Coastal Drones captured the gorgeous aerial photograph of two surfboats at Woolgoolga Beach on the cover of Issue 7 of the Coastbeat magazine. We caught up with Blyde at home on the northern beaches of the Coffs Coast.
Cb: Blyde, please share with our readers a little bit about yourself.
Marius and I were born and raised in South Africa and emigrated to Australia a decade ago with our three teenagers. We lived in beautiful Tasmania for two years before settling in Moonee Beach. Relocating your entire household to a foreign country and leaving your friends, family and pets behind is not for the faint-hearted but Australia welcomed us with open arms, and we've made very deep connections here. We live in a close, supportive community and feel extremely fortunate to be Australian citizens.
Cb: You're particularly passionate about aerial photography and call drone photography a game-changer. Can you please elaborate?
Aerial photography is offering a fresh new perspective – allowing you to present different angles at elevations that wouldn't have been possible otherwise. Aerial photography allows you to capture more infinite details of the bigger picture. As an artist, drone photography has definitely allowed me to become more creative and further develop my skills. I love sharing with others what I see through my own eyes.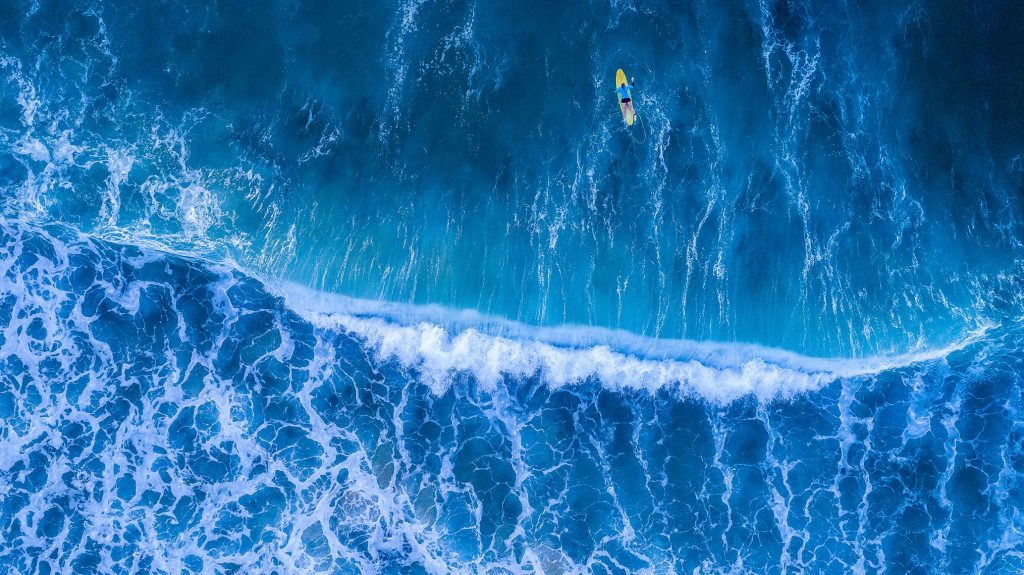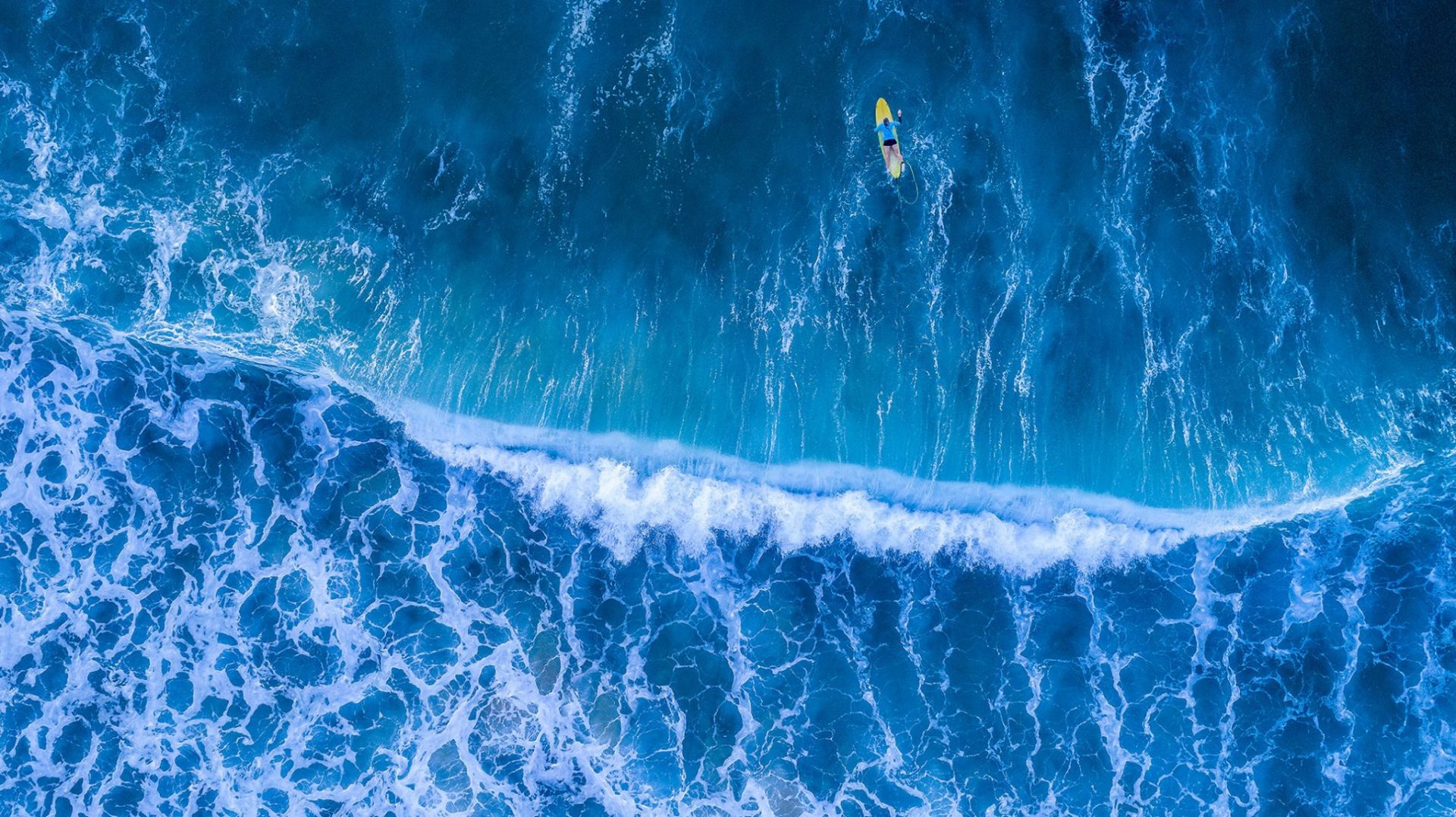 A surfer in the deep blue sea at Emerald Beach
Cb: Your husband Marius comes from a long line of aviators and you often work together?
On weekends and after hours, Marius is the chief flying instructor of the Coffs Harbour Aero Club. Our fathers were both in the air force and our son is an air traffic controller so aviation has been part of our family for as long as I can remember. We love a bird's-eye view of the world and really enjoy showcasing this perspective through our photography. Some of our images are shot from aircrafts but the majority of our aerial photography is done by drone. Marius and our son fly Phantom 4 Pro and I own a Mavic 2 Pro.
Shopping in the Heart of
Coffs Harbour
Cb: You're a lover of nature. How do you best celebrate this?
We're so lucky here on the Coffs Coast to have easy access to raw natural beauty, both coastal and forest. I am truly at peace when I can smell the earth, feel the sand under my feet, hear the waves and birds around me and see the rays of the sun filtering through the trees. Through my photography and social media posts I make a continuous effort to create appreciation for the wonderful world around us so we can work together towards preserving it.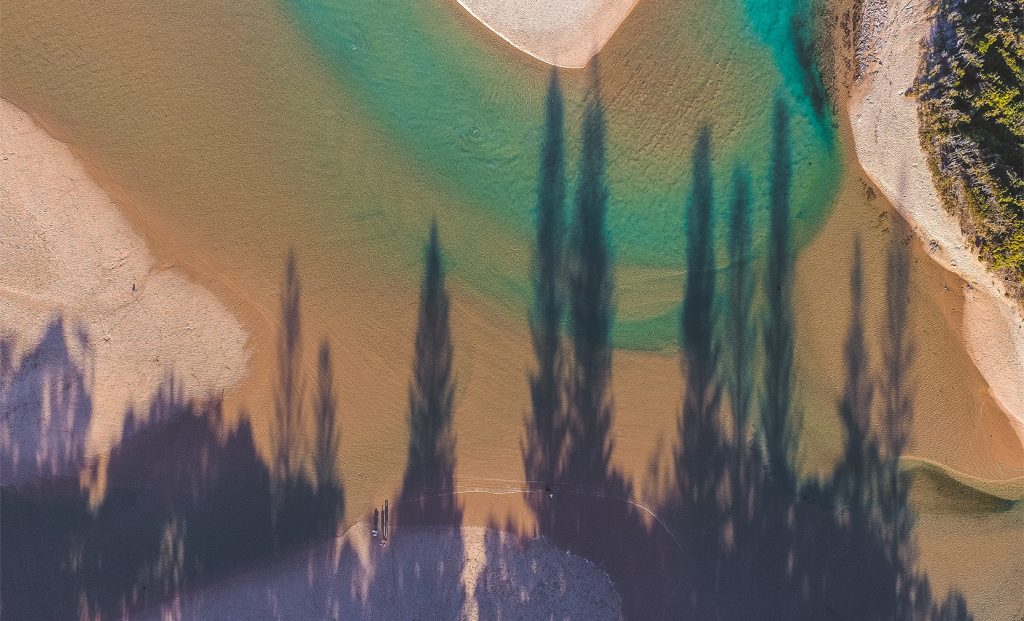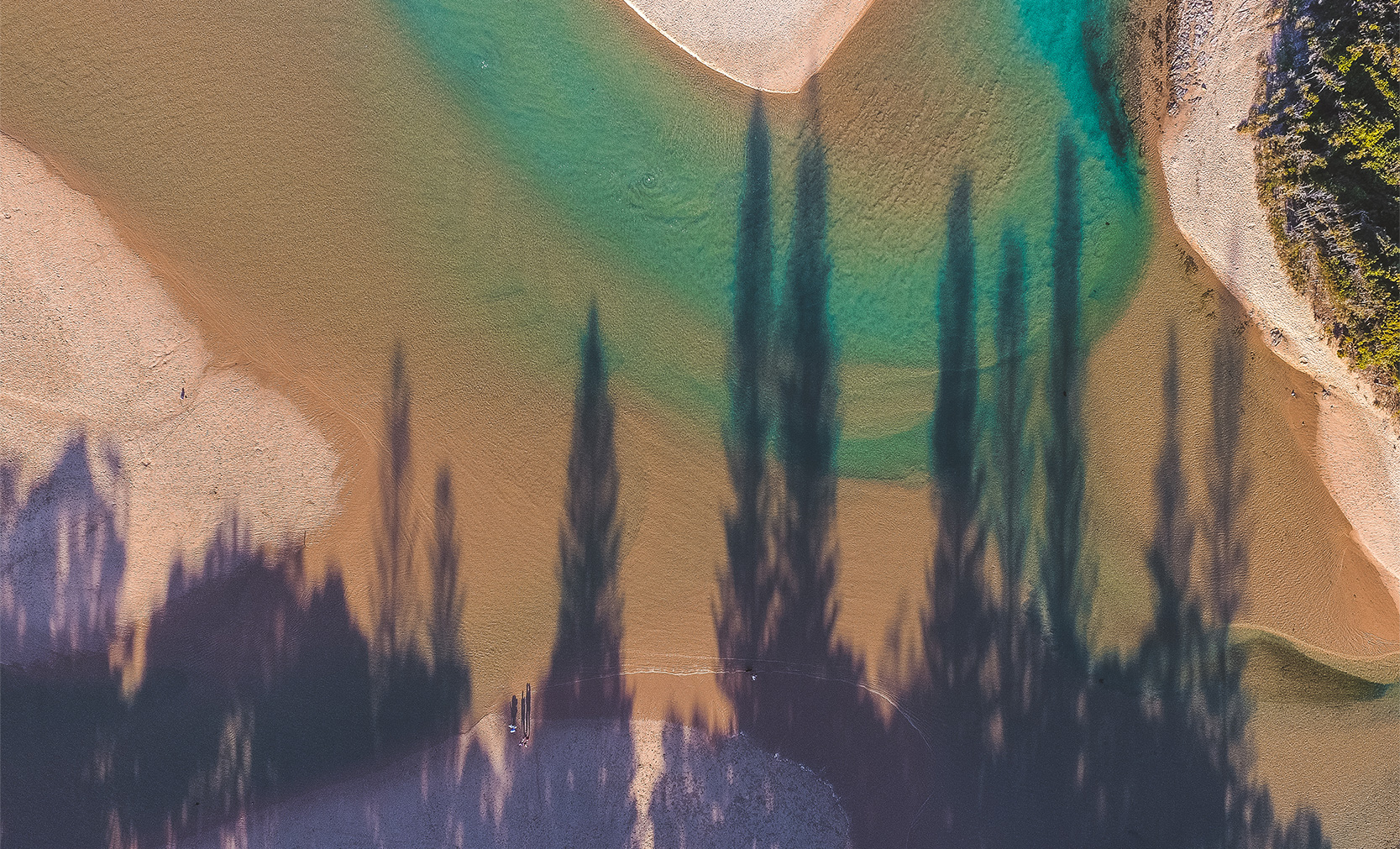 Blyde loves to show her love and appreciation of the natural world through her work
Cb: You're passionate about protecting the environment for future generations and support a number of charitable causes such as the Great Barrier Reef Foundation. Tell us more.
I was flying in a seaplane towards the Great Barrier Reef a few years ago. The reef suddenly became visible in the distance. It was one of the most breathtaking things I've ever seen; I was literally overwhelmed with emotion. Later, whilst snorkelling, I was saddened to experience how many parts of the reef had died due to global warming. There are many things we can do to step in and stop the devastating effect the human race is having on the planet. A portion of all our proceeds from print sales goes towards the Great Barrier Reef Foundation. Every drop counts! We also do pro bono work for a number of other charities and movements.
Another special cause particularly close to my heart is The Fluro Friday movement in Woolgoolga. I am passionate about supporting them not only because I have personally experienced suicide of a parent but because this is such an amazing group of humans. I encourage everyone to join us at Woolgoolga Beach on Friday mornings at 6:30am.
Cb: What do you love most about Aussie life and what's great about the north coast in particular?
I feel so grateful and blessed to live on the north coast where the beaches are pristine, the weather is perfect, and where tourists are also experiencing such a sought-after holiday destination. We have everything dreams are made of right here in our patch of paradise!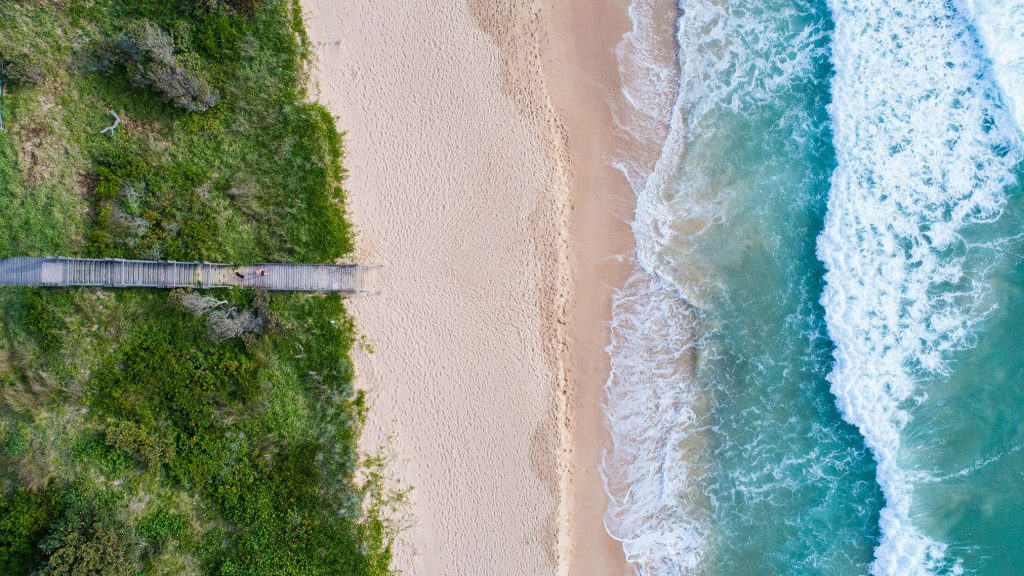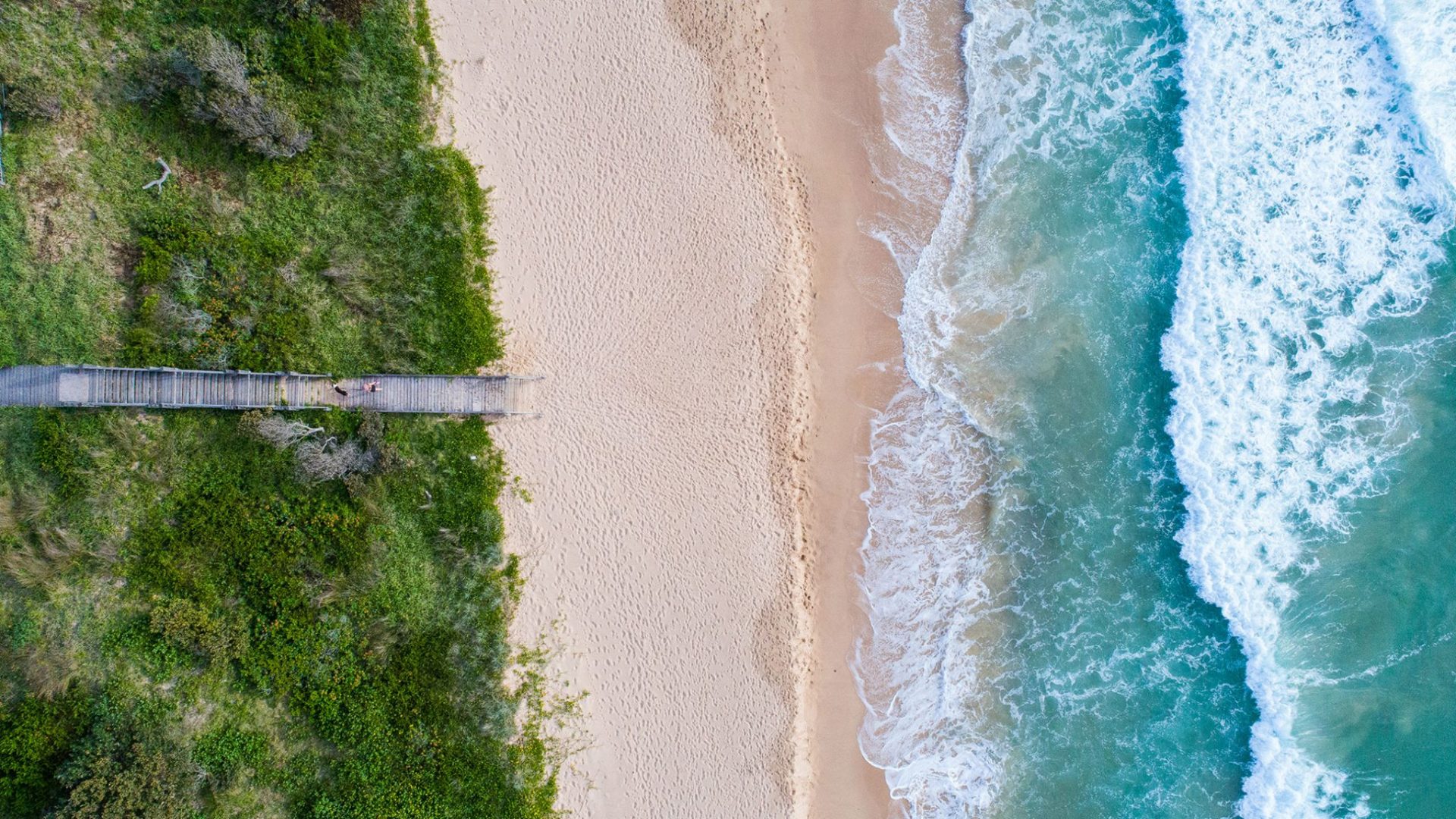 The gorgeous Sapphire Beach, just north of Coffs Harbour
Cb: Care to share your favourite local spots with us?
We really are spoilt for choice. Whether you want to spend time indoors or outdoors, there is plenty to do. For a tree change there are many options including the beautiful Dorrigo National Park, Promised Land, waterfalls or the quirky, laid-back atmosphere and hip cafes of Bellingen.
A lot of people are familiar with the jetty area, but the city centre also has plenty to offer and the recent developments have transformed the look and feel of the CBD. Sotto Zero Gelato at Coffs Central makes the most divine cappuccino – actually it is not divine, it's wicked!
Emerald Beach is a real gem. You can spot kangaroos and surf legends while sipping on the best chai latte in town, made by the boys from the Emerald Beach General Store.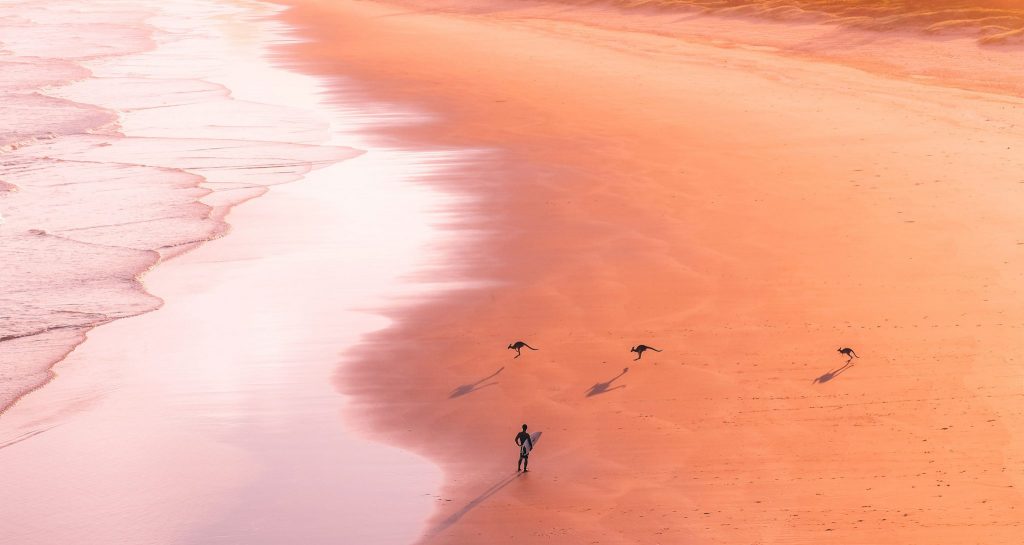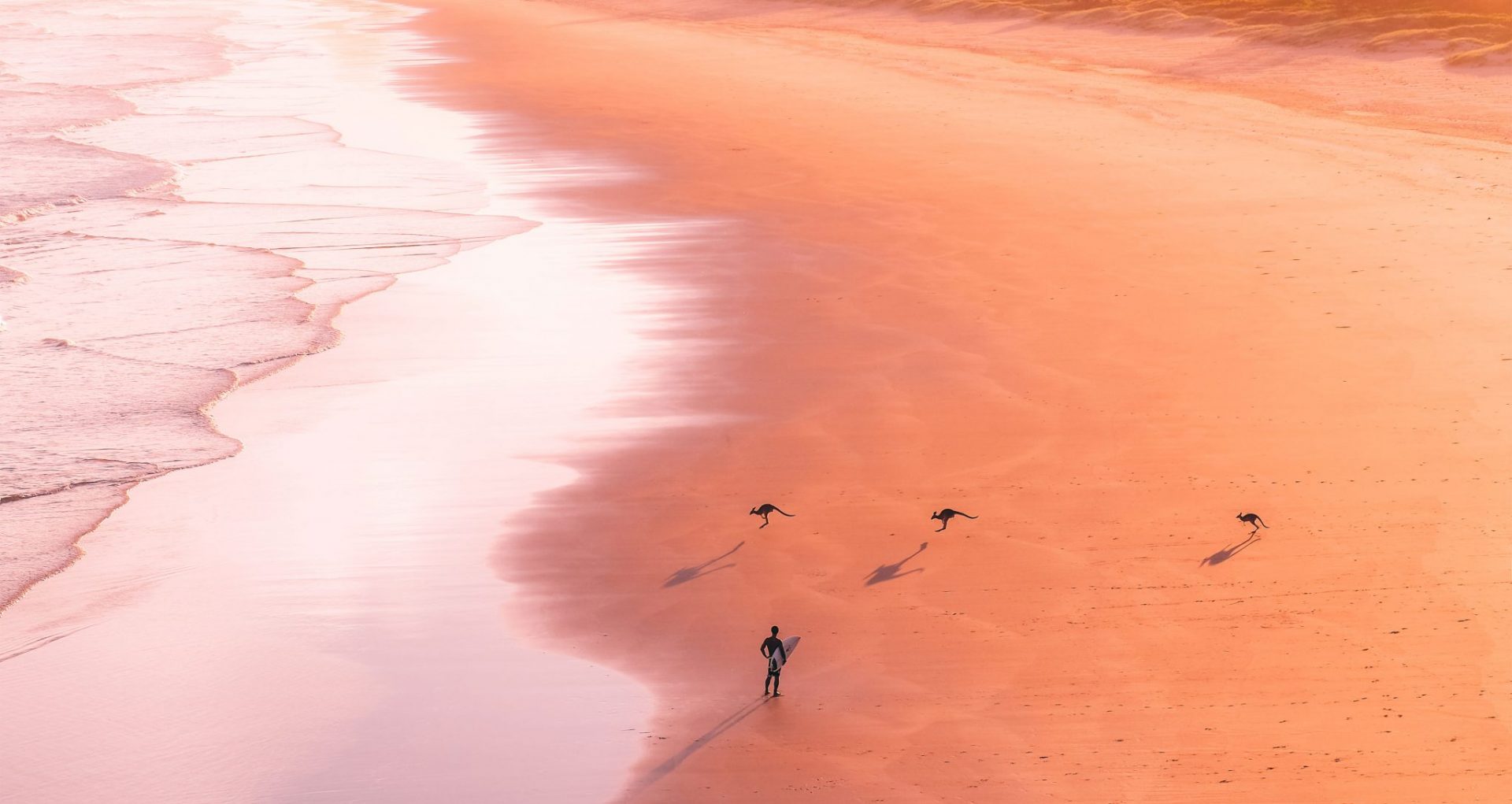 A surfer observes the passing traffic on the northern beaches of the Coffs Coast
Woolgoolga is a wonderful little community. It has such a vibrant culture and there's always something happening from the arts to the outdoors, Eat Street and the annual Curryfest.
On Sunday mornings after a beach walk or jog you'll almost always find me and my friends enjoying the great breakfast and chilled vibe at Ground Earth in Woolgoolga. Like my fellow Ground Earthlings, I'm totally addicted to their lentils.
The Woolgoolga Surf Life Saving Club has a long history. The cover image captures a few of the amazing people involved in the club, including the Woopi Female Boaties (Women's Surfboat Crew).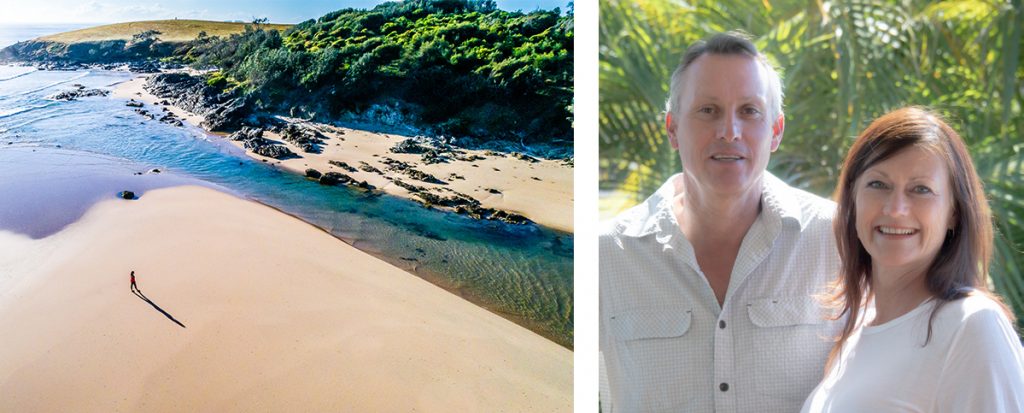 The estuary meets the ocean at Moonee (l) and Marius and Blyde Neser (r) of Coastal Drones
For more images by Blyde and Marius see coastaldrones.com.au
Love beautiful photography? Find out more about the talented people behind our other Coastbeat magazine covers – Tom & Sherrin Woods from ST Images, Kian Bates & Justin Gilligan