Closing the Loop on Food Waste at Coffs Central
An intelligent commercial food waste solution will soon be operational at Coffs Central Shopping Centre. The Closed Loop composting machine is being installed at the Centre and will process all organic waste. It is the latest project to be delivered under Gowings' environmental sustainability strategy.
"In most instances, organic waste from Coffs Central's restaurants, cafes, grocer and butcher would end up in landfill," explains Gowings' Sustainability Officer, Byron Gowing. "I went on the hunt for a better waste solution and discovered Australian company Closed Loop."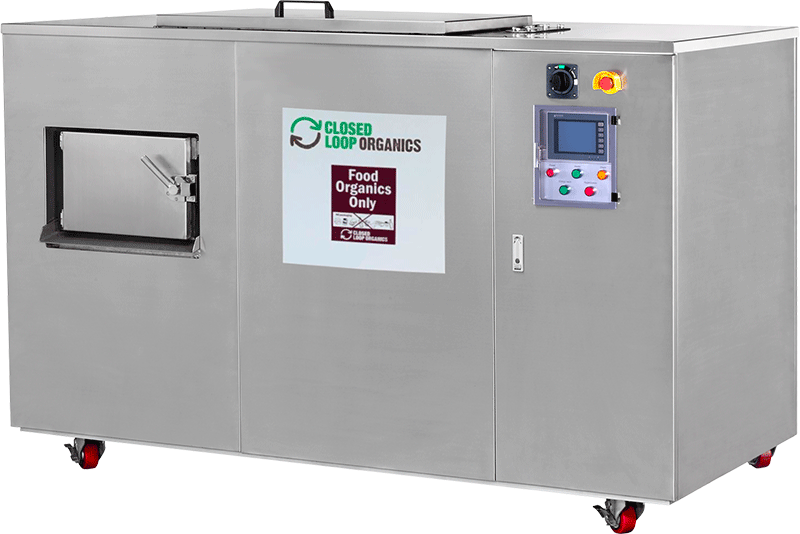 The EPA's Bin Trim assessors encouraged Gowings to purchase commercial composters and offered a $50,000 rebate.
Closed Loop's CLO100 machines use microbial technology to reduce organic waste volumes by up to 90% in 24 hours. The process results in a high quality, reusable end product.
"Coffs Central tenants will soon be able to place their food scraps, coffee grounds, meat offcuts and more in the CLO100," Byron says. "The following day it will have produced a nutrient-rich soil that could be used by community and home gardeners."
The new system won't just reduce landfill volumes, it will cut disposal costs as well. It is part of a broader strategy to lessen the Centre's environmental impact through green initiatives.
In the coming months, a second CLO100 composting machine will be installed at Port Central Shopping Centre.