Circus Rio, Coffs Harbour Showgrounds
Opens at Coffs Harbour Showgrounds, Coffs Harbour at 7.00pm on the 26.09.18.
The full season is set to run until 14.10.18.
The electric energy of Circus Rio is set to descend on stunning Coffs Harbour for an action-packed season at the Coffs Harbour Showgrounds. The crew have made themselves at home here on the North Coast after travelling from Lismore to Grafton. The circus has loved sharing its international extravaganza with the people of regional New South Wales and is ecstatic to delight Coffs Harbour locals with their unique circus style. Even better! They're arriving just in time for school holidays!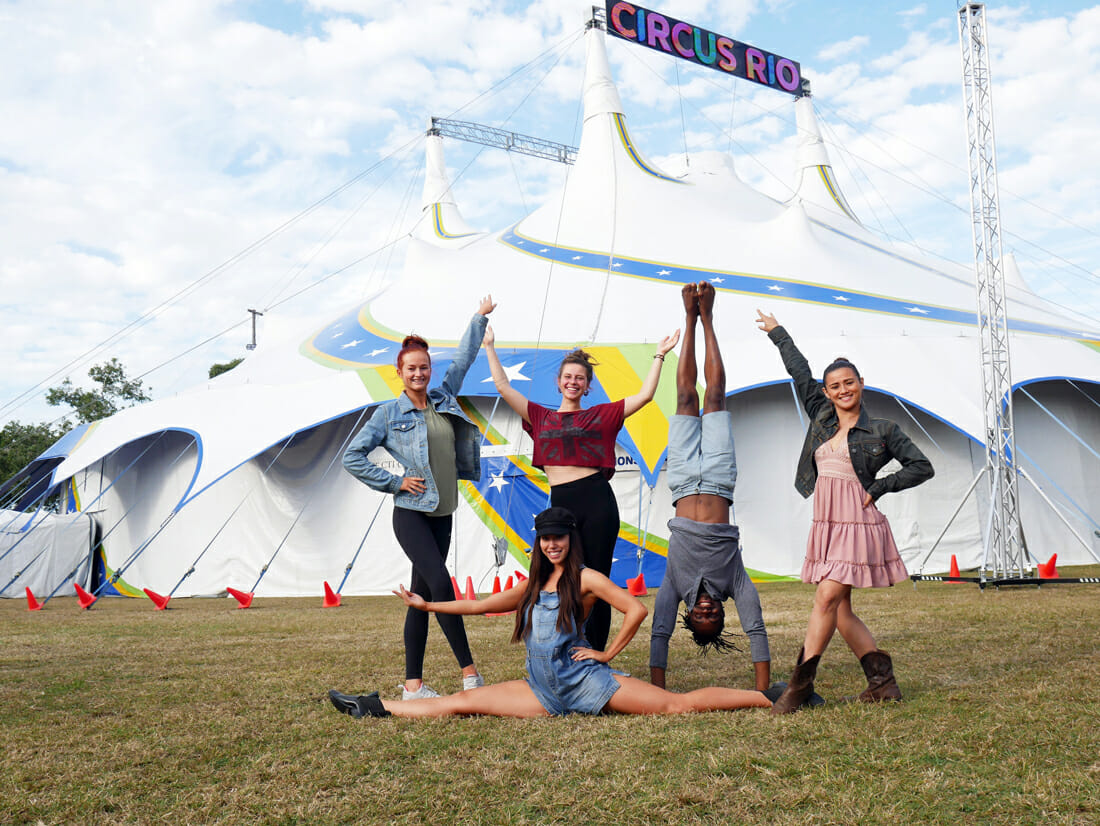 The crew brings their spectacular talents to the large coastal city on the 26th of September, premiering at 7pm. Circus Rio unites diverse culture and dance with rare circus acts performed by few others in the industry. This combination is sure to delight the people of Coffs Harbour and surrounds, from toddlers to grandparents – there's something for everyone! Classics like clowns, rolla bolla and juggling will be paired with innovative new favourites such as tightrope and aerialist tricks.
This group can't get enough of travelling around some of Australia's most unique towns. The crew can't wait to live as the locals and is asking for your opinion on the best destinations for them to visit during their stay. Fans are encouraged to send us a message on our social media with the hashtag: #riotakesnorthcoast
AND head to our website at www.circusrio.com to find out more! See you there!
To purchase tickets go to Ticketek or call the box office on site 1800 circus (247287)