Celebrate Diverse Ability This IDPwD
Today is International Day of People with Disability. The aim of IDPwD is to increase public awareness, understanding and acceptance and celebrate the achievements and contributions of people with disability. One in five Australians live with disability and for many, it's a part of them but doesn't define who they are. Coastbeat met three young people who call the Coffs Coast home, enjoy all it has to offer and live with disability.
Jordy Davis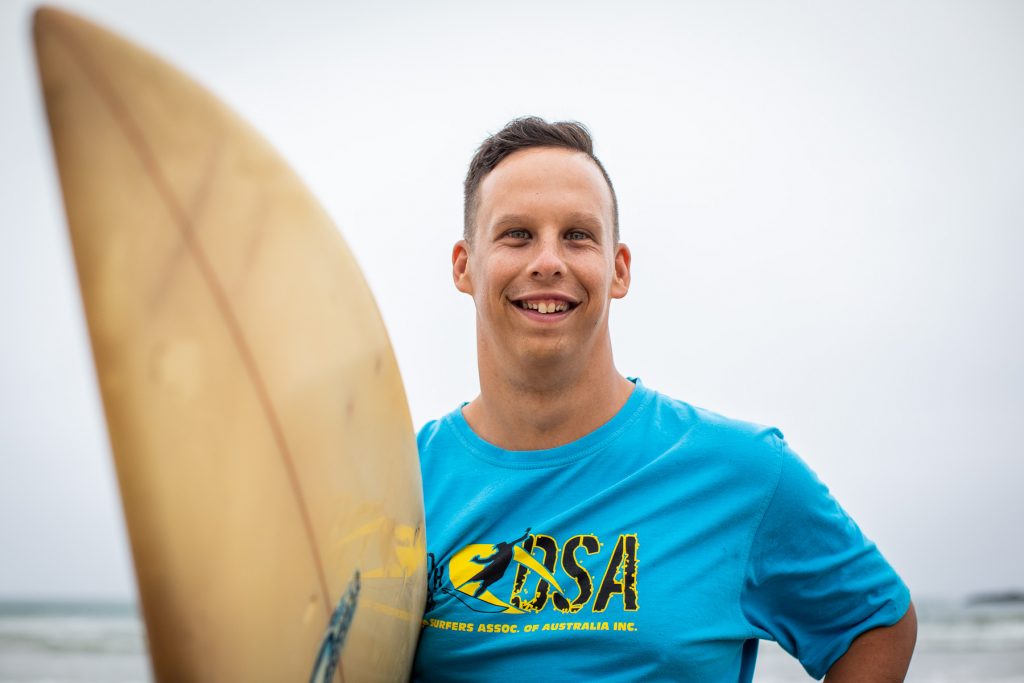 Jordy has been surfing for years now but remembers finding it challenging to start with. He's 27 and has Williams syndrome, a neurodevelopmental genetic disorder. Jordy is a proud member of the Disabled Surfers Association and attends monthly events on the Coffs Coast. COVID-19 has prevented the group from meeting for much of 2020.
"I've really been missing it," he says. "I can't wait for it to start up again next year and get back on the waves."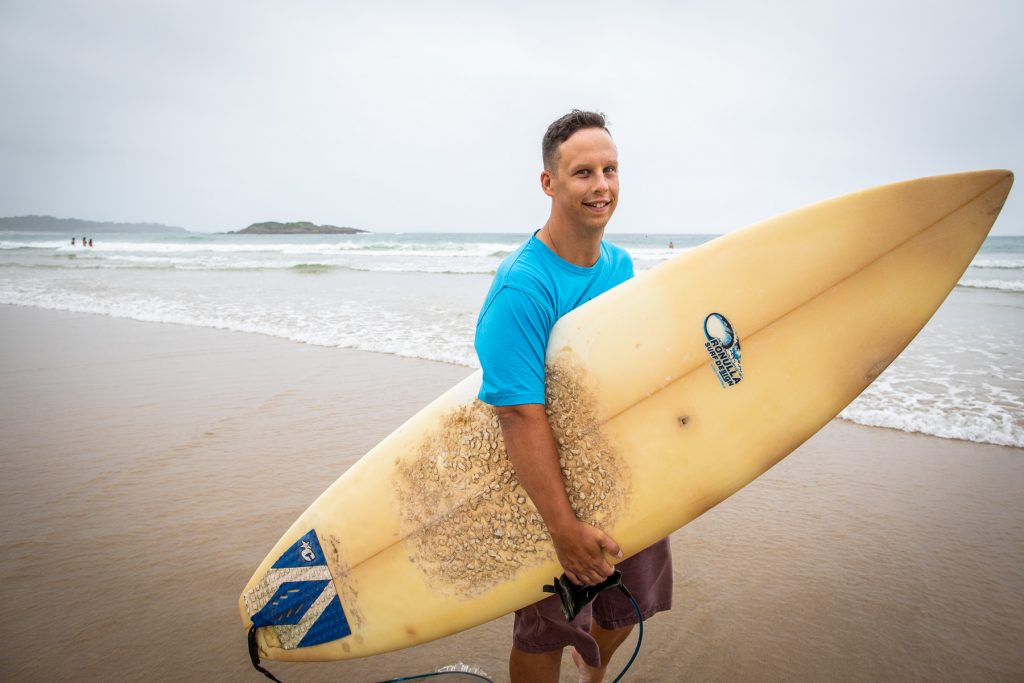 When Jordy's not in the water, you'll find him in the swimming pool, on the golf course or at the 10-pin bowling alley, competing with his team, the Bayldon Bears.
"I've been in Coffs all my life and it's a beautiful part of the country," Jordy says. "I like hanging out with my mates and going surfing."
Keiran Porter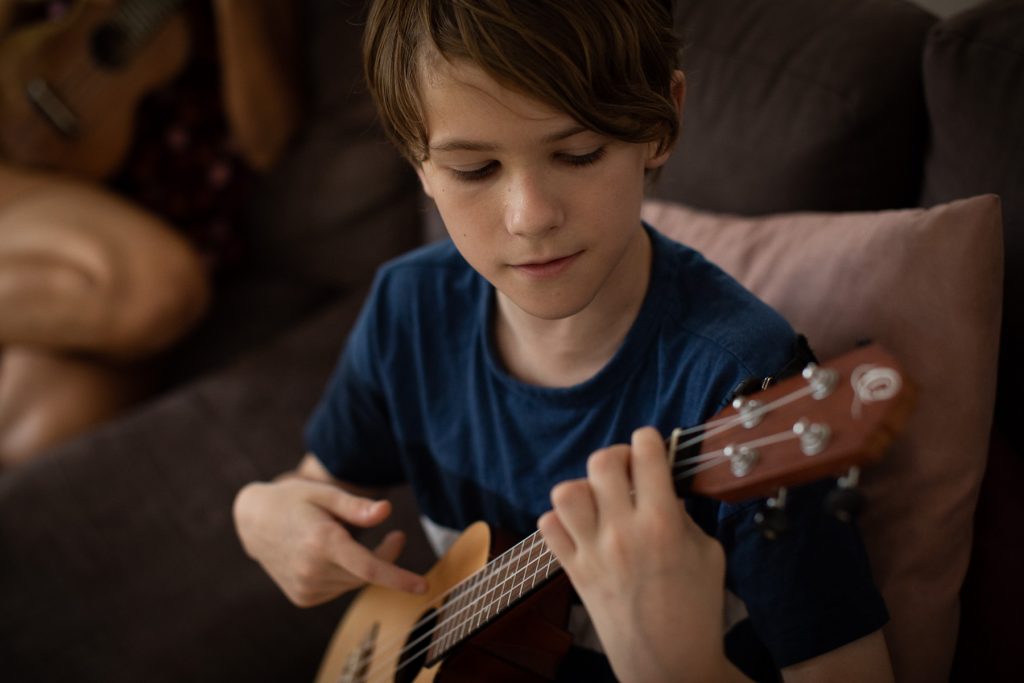 Keiran started learning to play the ukulele earlier this year and a few weeks later he was writing his own songs. In response to a maths assignment, he penned a witty ode to the prime number 79. Keiran just turned 12 and has a diagnosis of autism.
This term, he added the piano to his repertoire and is considering guitar lessons too. Keiran says music "just makes sense".
"I kind of want to learn all of the instruments but I guess that would be very hard," he muses.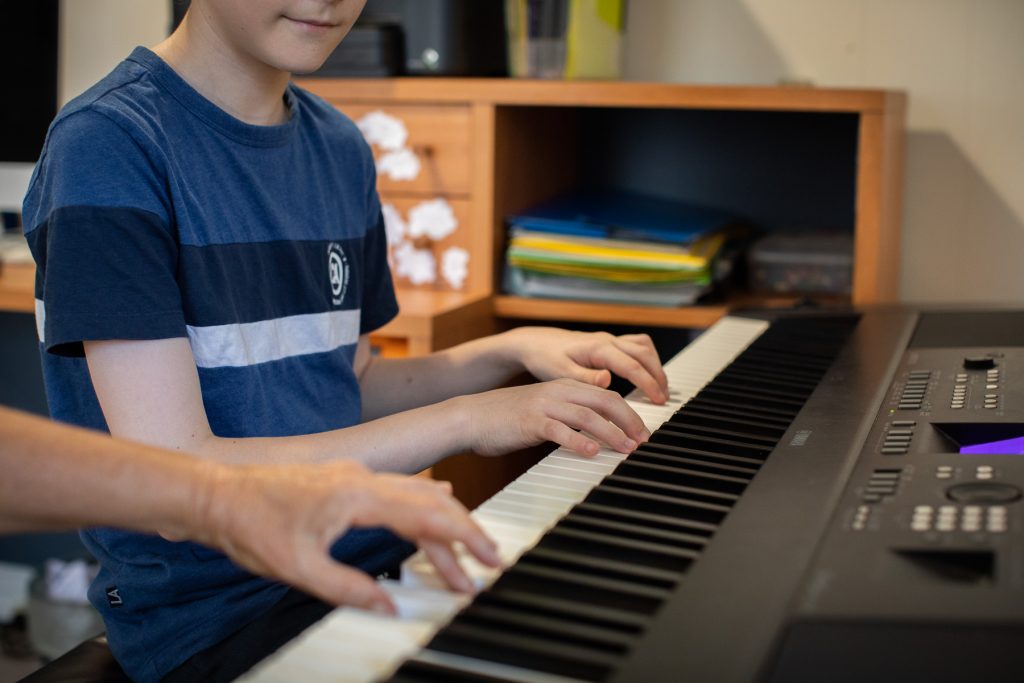 Keiran admits he should practice more but his music teacher Stephanie Sims (AKA Uko Ono) says he always plays really well regardless, thanks to his "unreal memory".
"Let me be clear, I'm not encouraging Keiran not to practice!" laughs Stephanie.
She's already teaching him songs that are usually reserved for advanced students such as David Bowie's Space Oddity and she marvels at his sensibility.
Keiran is attempting to teach the ukulele to his mum Rhonda but isn't having a lot of success.
"I try, because she wants to learn," he explains. "She can play the song if it only has one or two chords, but she struggles the moment it bumps up to three or four."
"He certainly didn't inherit his musical talent from me!" Rhonda laughs.
Brendan Harvey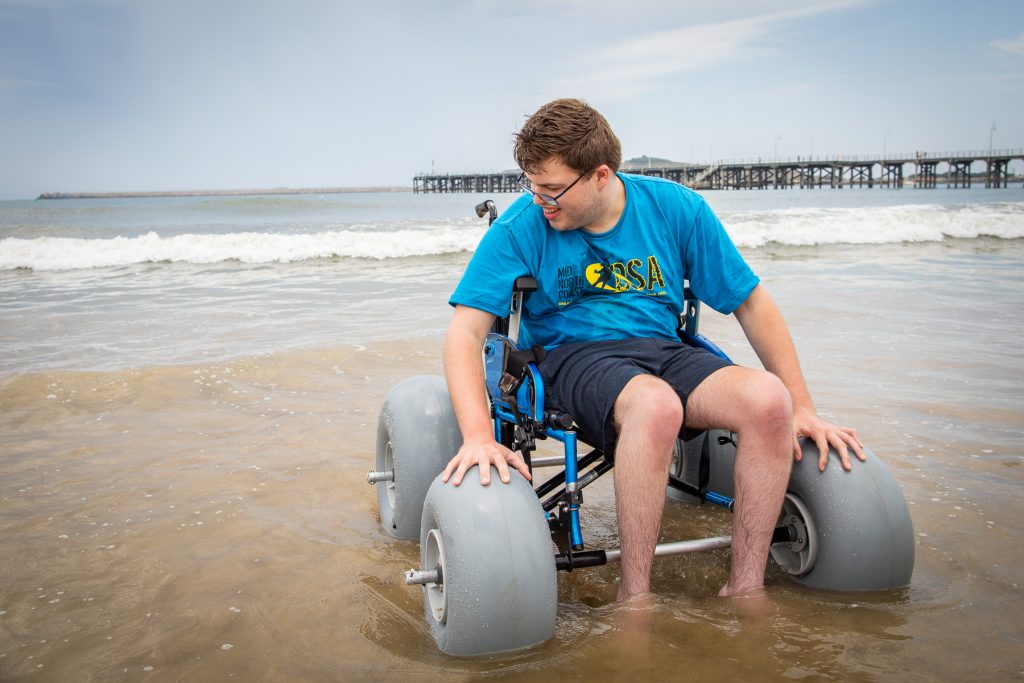 Brendan is a busy guy. His weeks are filled with handy man jobs, cooking, gardening, painting and music, plus he operates a laundry service. He's 20 years old and lives with cerebral palsy. Despite his full schedule, Brendan still makes time to hit the beach with friends Aidan, Nathan and Jordy. When asked who the best surfer in the group is, he doesn't hesitate to answer.
"I am!" he says without skipping a beat.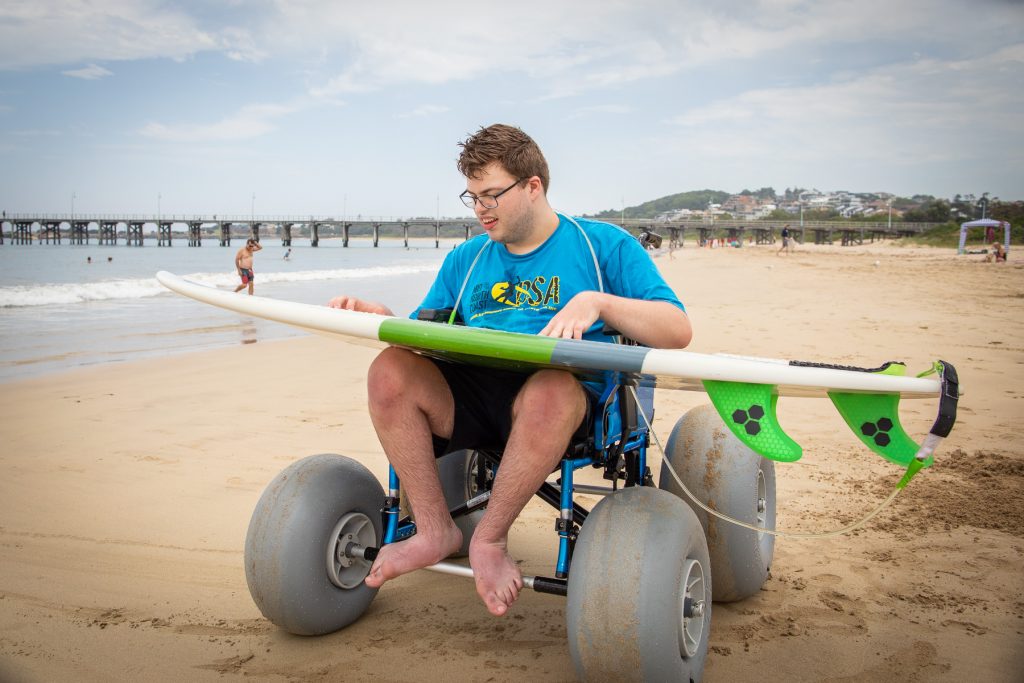 Brendan first hopped on a surfboard at a Disabled Surfers Association event when he was just seven years old. In a picture from that time, he's wearing a bright yellow rashie and the biggest smile you've ever seen. The photo has been framed and placed in the sports section of his home. A surfboard has been mounted and there's rugby league merchandise too.
While it's clear Brendan loves getting in the water, the conversation keeps coming back to horse riding. He's very keen to give it a try.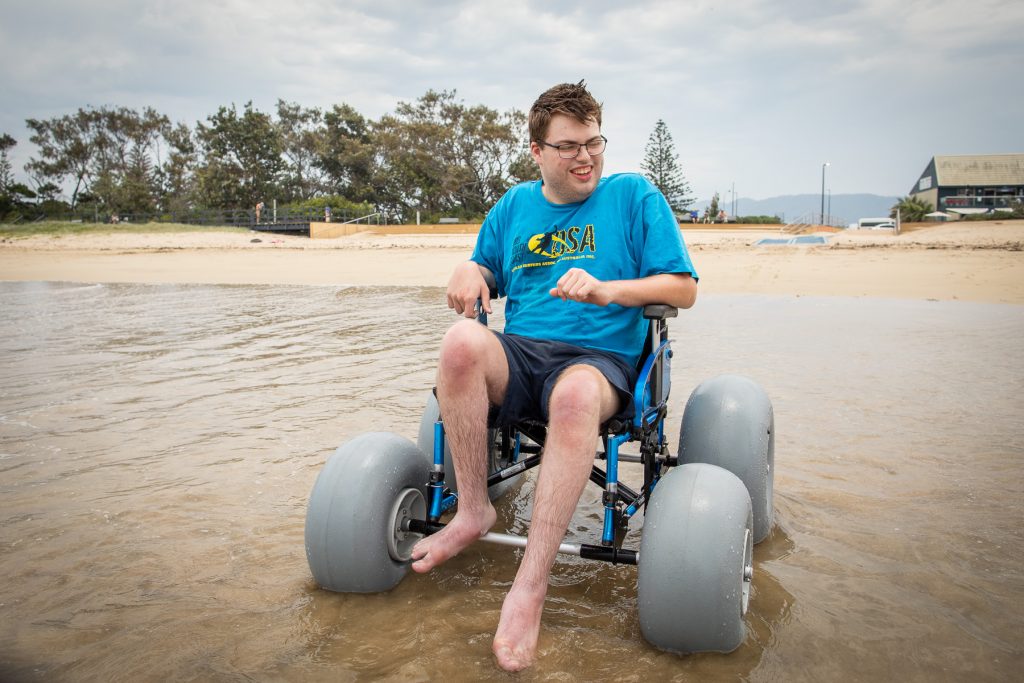 "I want to ride on the beach," Brendan says excitedly.
He pulls out his phone to play a jingle he wrote for Sapphire Beach Homestay It's catchy and upbeat, the kind of song you find yourself humming hours after first listening. Sport, song writing and swimming at the beach – is there anything Brendan can't do?!
Top Articles