Cb Local: Meet a Harp Maker
We order and outsource; click and collect. We see it on the shelves and acquire it for ourselves. Ready to use gadgets are delivered to our door. Get someone to assemble it, just pay a little more. When was the last time you built something from scratch? An object of beauty; something you'll keep for life? Geoff Welham makes harps and shares his skills with eager students. Twice a year, people travel from all over Australia and the world to learn this rare art form and construct the elegant instrument. Come with Coastbeat to Geoff's workshop in Nymboida.
A 30 Year Commitment
"I'm besotted with harps," says Geoff Welham. "They're the most beautiful instrument and they're completely me."
"I can barely read music but there's a lot of music in my head and it seemed so easy to make the harp play it."
Evidence of Geoff's commitment and passion is on display across the rambling workshop behind his home in the village of Nymboida. Every surface is stacked with wood in various shapes and sizes. An array of tools line the walls and machines are positioned at workspaces around the room. Camphor laurel, Australian red cedar and New Guinea rosewood are Geoff's timbers of choice. Good musical timbers, he says.
It was a friend's search for a harp that first piqued Geoff's interest. He was no stranger to handmade instruments but had never attempted a harp. Geoff tracked down a set of plans from a medieval instrument maker in Canberra and got to work. He produced the first harp for his friend's children and he's still going 30 years later.
Sharing His Passion
Classes began when a teacher at the Lismore Conservatorium of Music "begged, pleaded and blackmailed" Geoff into running a harp making course for her students. That was in the late nineties. Since then, Geoff has offered week-long workshops every autumn and spring. Students travel from around Australia and overseas to sit under his tutelage and make their own harps.
"Having the interest and the drive to come and make a musical instrument usually means they are good-natured and positive," Geoff explains. "I've had hardly anybody who complained or got despondent."
"They persevere and they work their fingers to the bone, and they get there."
Harps date back to ancient Egypt and there are many variations across cultures. Geoff's 22 to 36 string instruments are modelled on Paraguayan harps. He was confident in his woodworking abilities but stepping into the role of teacher wasn't easy.
"It's been a huge learning curve!" Geoff laughs. "But I've met so many interesting people and I seem to have a bit of a knack for it now."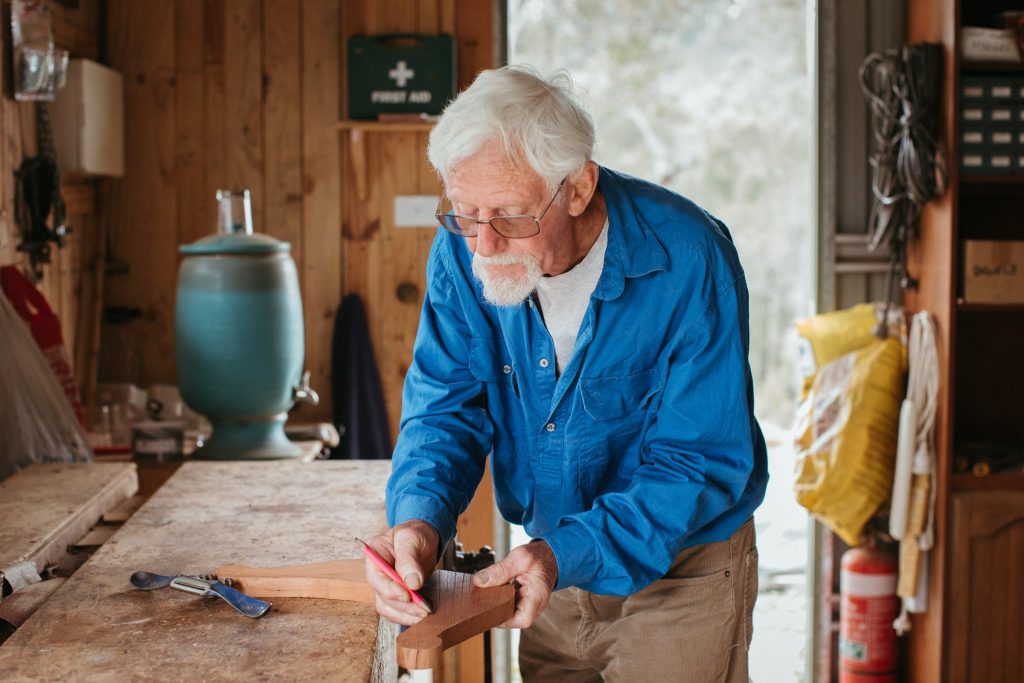 Leaving a Legacy
When asked if harp making is a dying art, Geoff is quick to list up to a dozen Australian craftsmen he knows of. He's dealing with nerve damage in his hands and knows he'll have to put down the tools eventually. For now, Geoff finds fulfilment in sharing his knowledge with students.
"I'll keep going for a little bit longer and I might pass it on, but it has to be the right person," he explains. "It's not very lucrative – I'm never going to be a millionaire."
"But it combines the two things I love most – working with wood and making music – and that's enough for me."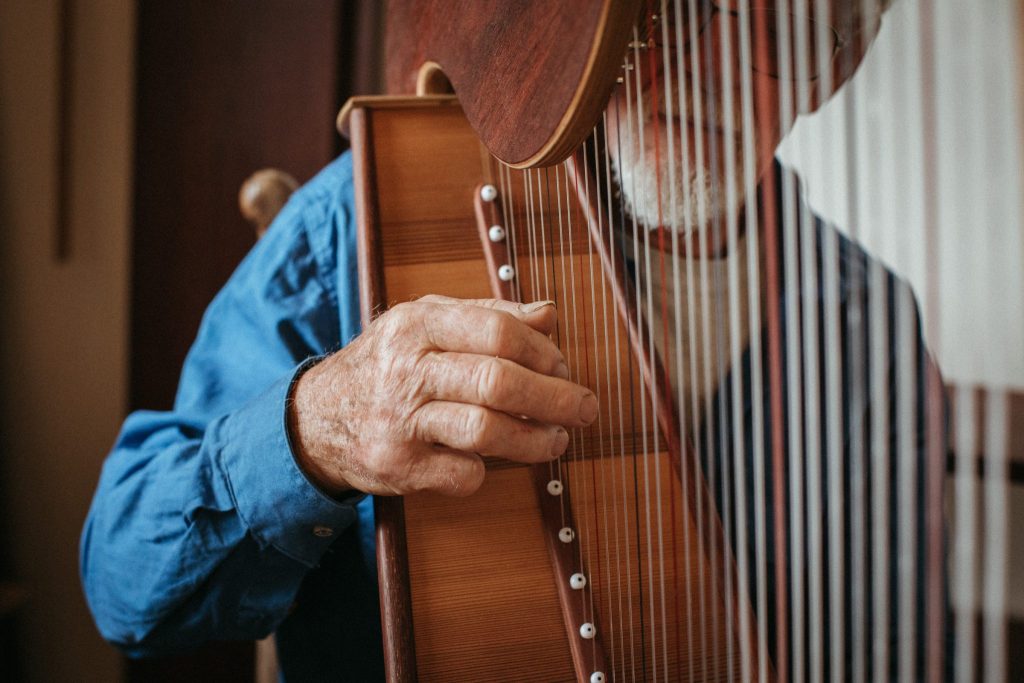 Find out about Geoff Welham's Harp making courses and follow him on Facebook here.
Learn more about local makers here.