Caring For The Clarence – Planting A Positive Future For Koalas
A pair of Clarence Valley changemakers and their team have planted thousands of trees in an effort to restore koala habitat wiped out over the Black Summer. Caring for the Clarence was established by Hayley Talbot and Dan Ross as an antidote to the devastation and grief left in the wake of the fires. They partnered with the NSW Government's conservation arm Saving Our Species, to engage landholders in koala corridors and used data to pinpoint areas in need of more food trees for existing koalas.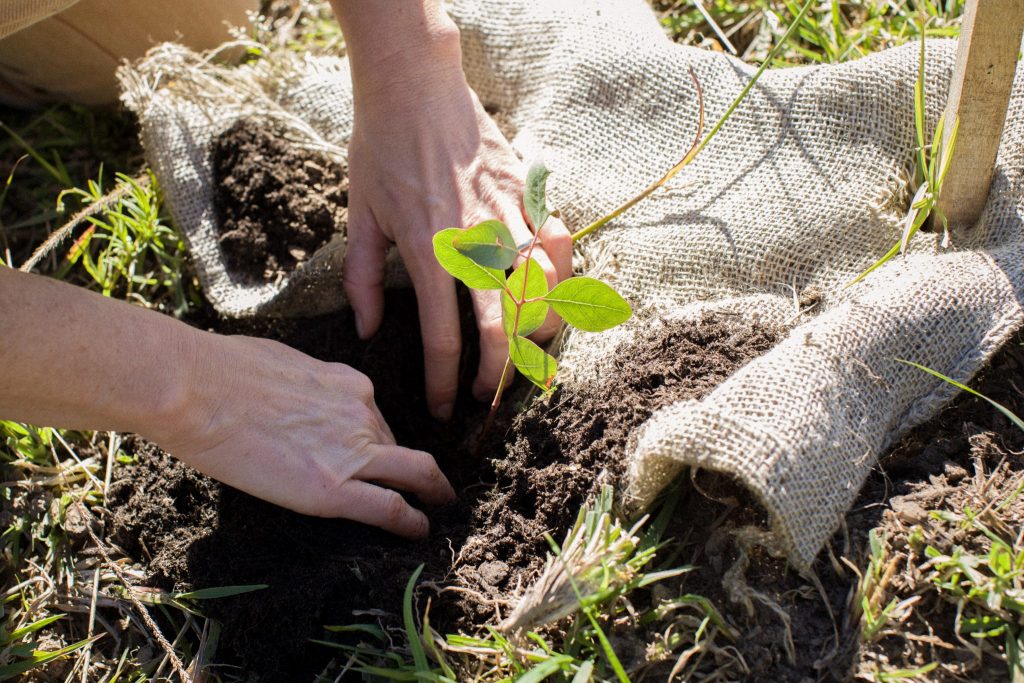 "Every month I drop a few tasks onto my calendar, but when I wrote 'plant 5000 trees on the Clarence', it was a dream that I didn't know how to bring to fruition," Hayley reflects. "Now I'm really close to being able to tick that off!" 
In the aftermath of the summer fires, Hayley says people in the Lower Clarence were left with a strong sense of loss and grief. While plenty of money was being donated to various fundraisers, the community was seeking a hands-on way to heal their land and their aching hearts. Hayley couldn't get past the shocking statistics: a billion animals killed nationwide, 73% of the Clarence Valley's koala habitat burnt out and only 30% of the koala population left. Hayley and Dan settled on the idea of planting trees and in the process of researching what to put into the ground and where, the Caring for the Clarence project took root.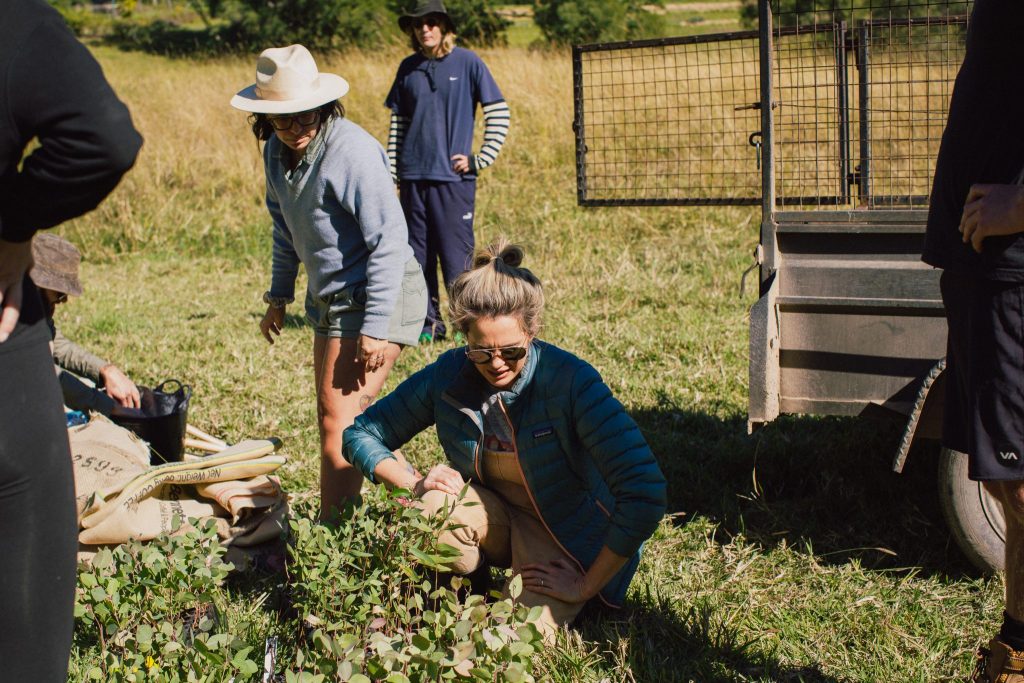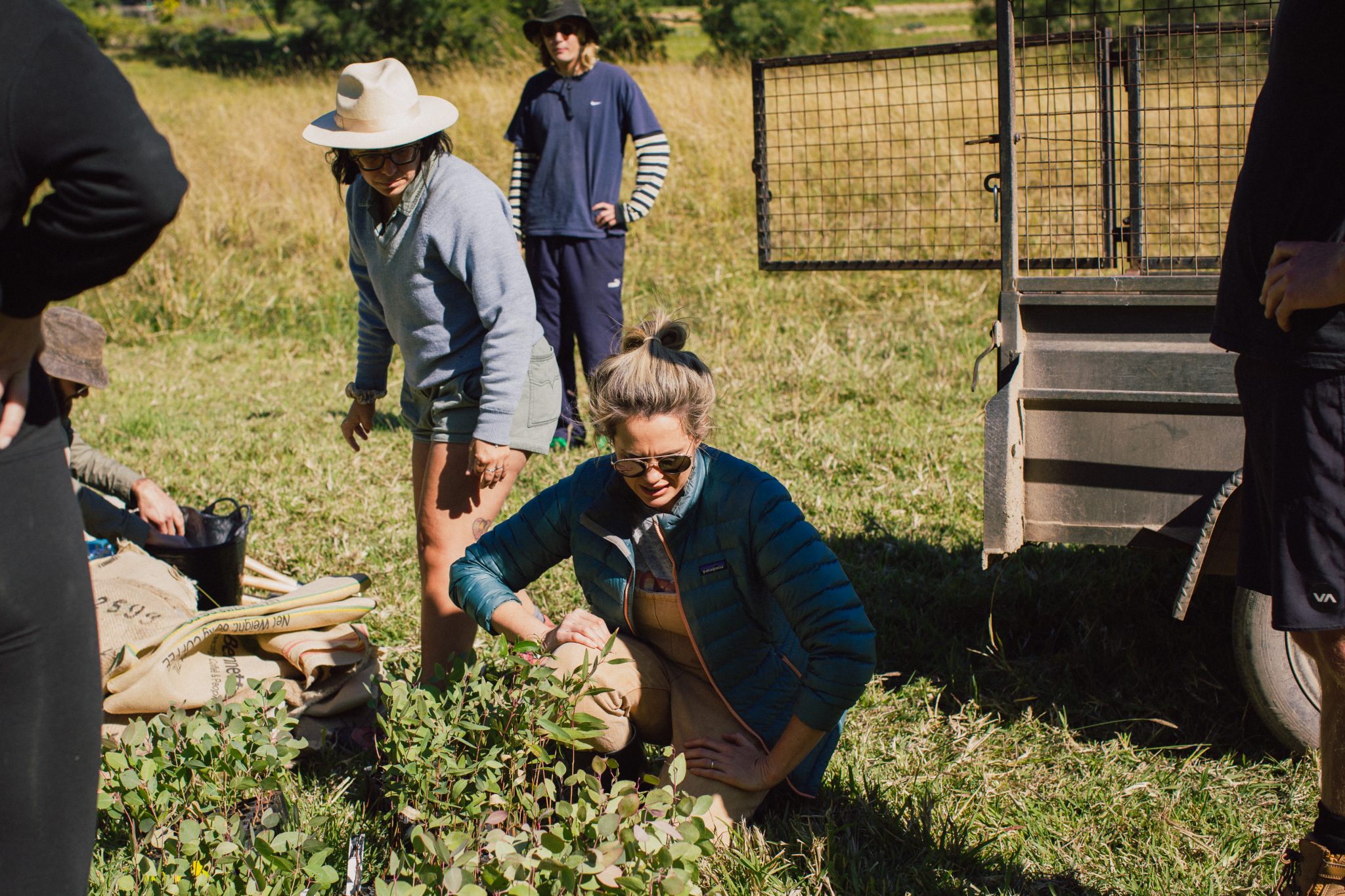 "This was before COVID-19 was on the radar and I had visions of hundreds of people of all ages coming out to plant trees," Hayley recalls. "We had to go in a different direction but pressing pause never crossed our minds." 
Instead, Hayley and Dan gathered a small group of dedicated locals, purchased 5000 native, endemic koala and nectar feeder food tree saplings and gladly accepted donations from Botero Coffee (hessian to protect the saplings) and Mitre 10 Yamba (mulch). With the blessing of passionate and engaged landholders, the team got to work, albeit at a distance of 1.5 metres.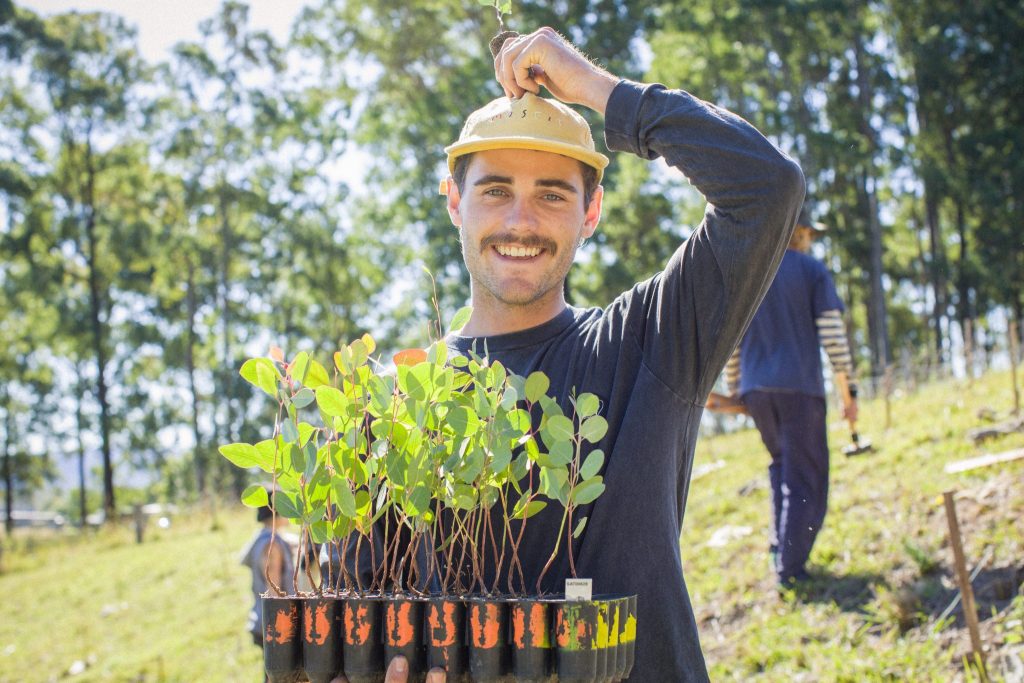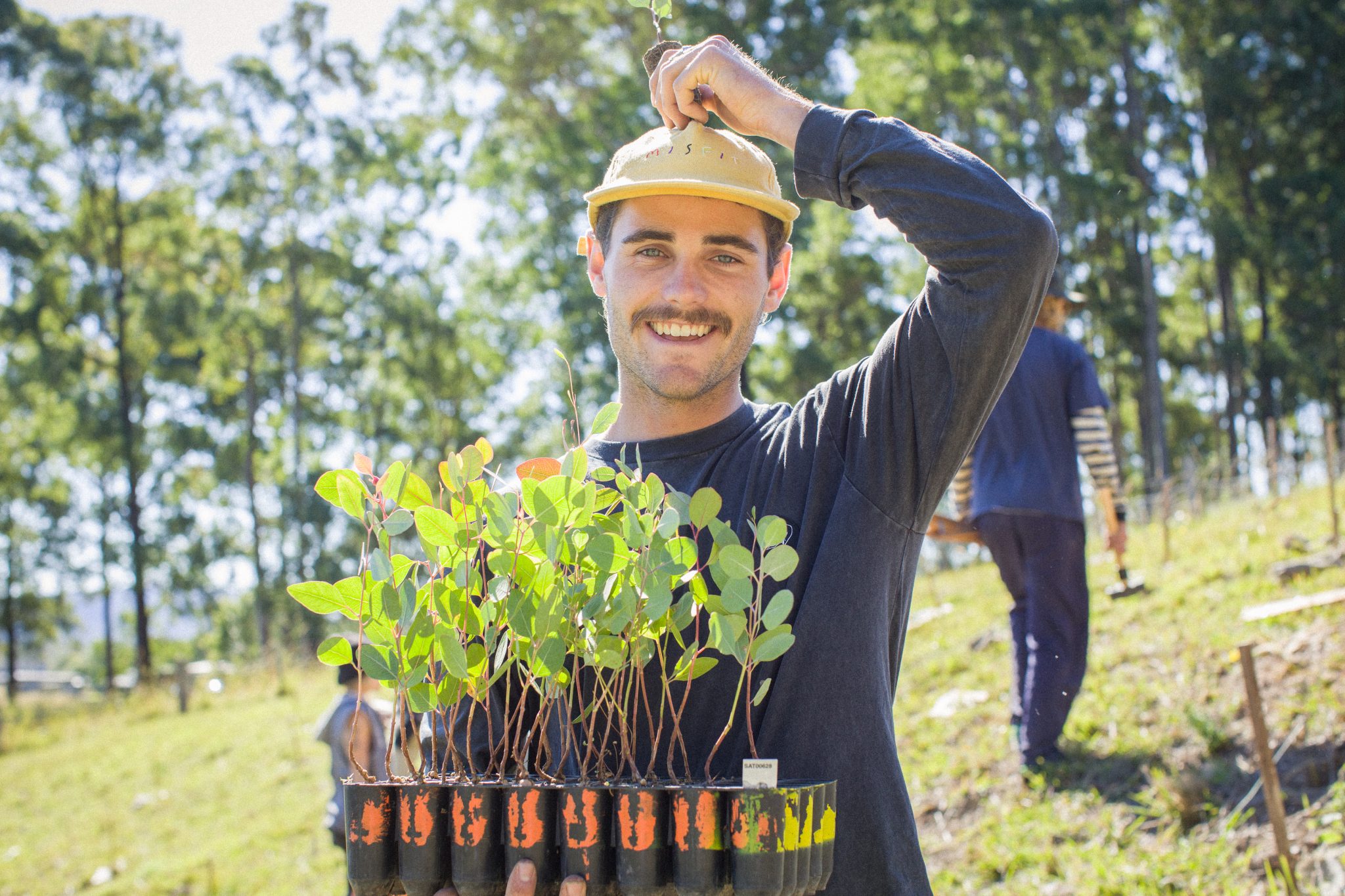 Team member Angela Lagos-Jay donated money to bushfire appeals but says doing something tangible feels even better.   
"These trees will be here for hundreds of years and we'll get to drive past them and say we planted them."
Patrick Castledine says he would have done the job for free.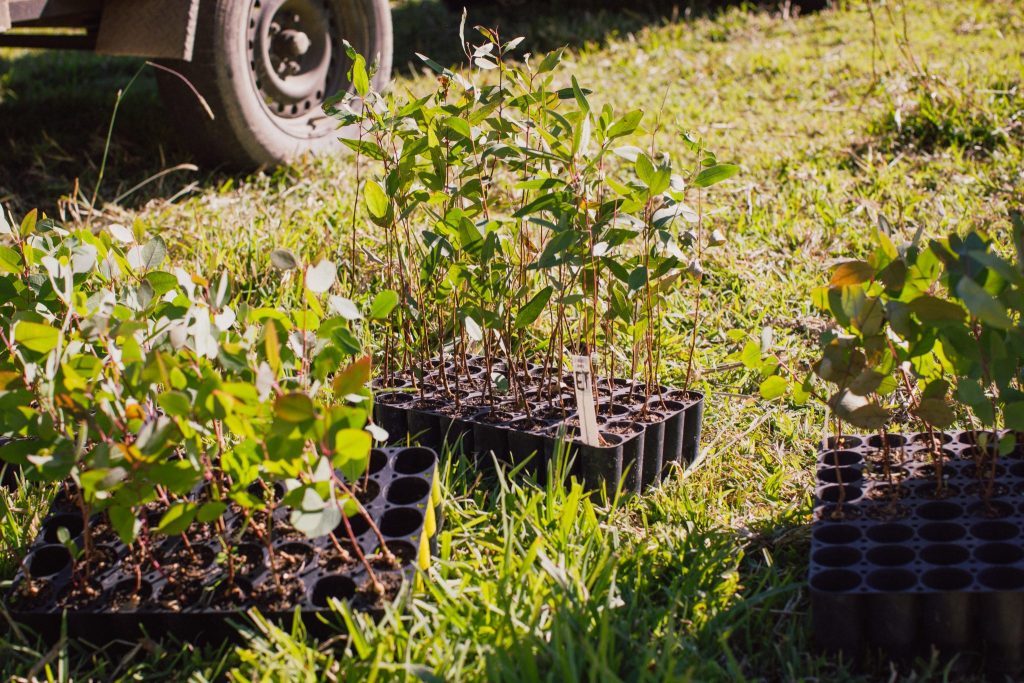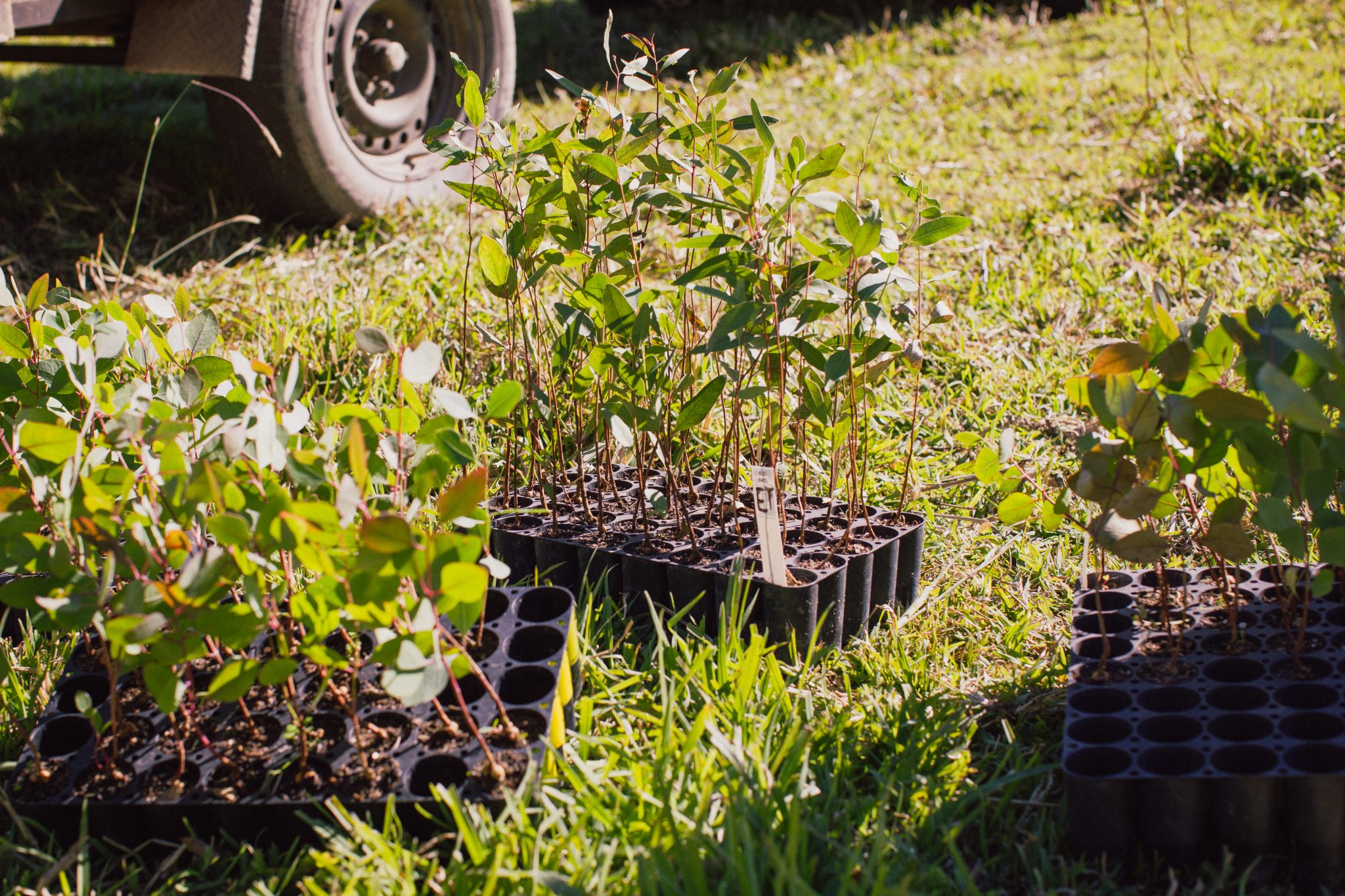 "I didn't even realise we were getting paid to come out here; I just thought it was a good thing," he laughs. "It's been great to plant trees with this bunch of legends!"
Cloe Beaulieu is from Canada and her partner Lucas was born and raised in Yamba. While the fires were raging, they were on a road trip in north Queensland and felt powerless as they were unable to assist friends and family in need. 
"When Hayley told us about this tree planting project, we figured it could be a way for us to help," Cloe explains. "It just feels right to do such a good thing with great people."
As the project nears completion, an information brochure will be delivered to residents, outlining practical steps they can take to protect koalas in the Lower Clarence. One of the measures is to download and use NSW Government app 'I Spy Koala'. It allows community members to record their sightings of koalas in the wild. Data collected through the app informs strategic planning and leads to more effective koala conservation. 
Hayley says Saving Our Species is happy with the work that her team is doing and there's interest in it becoming an ongoing project. 
"I've been contacted by people who say they have koalas in their area and would love to do something similar," she says. "We have the recipe now, so whether people want us to come in and bake the cake or show them how to cook it, we're open to both!" 
Caring for the Clarence has created a legacy to be proud of. Now it's over to the trees as they continue their journey skyward and provide food and shelter for the next generation of koalas.
Read our story on the Port Macquarie Koala Hospital's plans for a wild koala breeding program here. 
Latest Posts