Captain Fantastic Cartoon Competition Exhibition on Now!
The National Cartoon Gallery in Coffs Harbour is celebrating Elton John's 'Farewell Yellow Brick Road' tour with a wonderful new exhibition; the result of a nationwide competition created in recognition of Elton John's upcoming performances on the Coffs Coast.
The competition yielded an amazing selection of entries of all things Elton Hercules John. The impressive range of entries included those by some of Australia's most-loved cartoonists as well as works by local art enthusiasts.
The exhibition recently kicked off with a fun-filled opening night and award ceremony with well-known cartoonist Judy Nadin taking home first prize. Judy won tickets to see Elton John in concert here in Coffs Harbour later this month as well as other great prizes. Judy is a huge fan of Elton's music and is also a multiple winner in the Bald Archy Prize.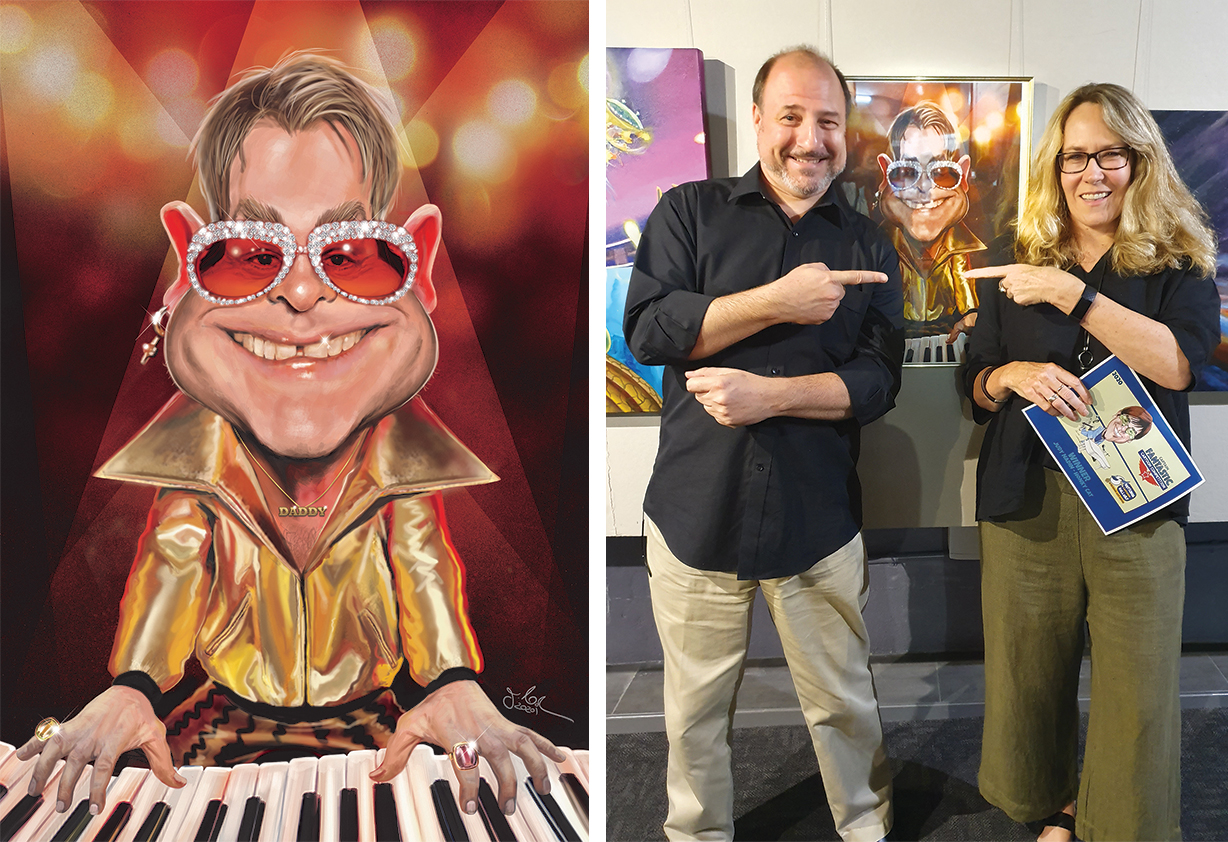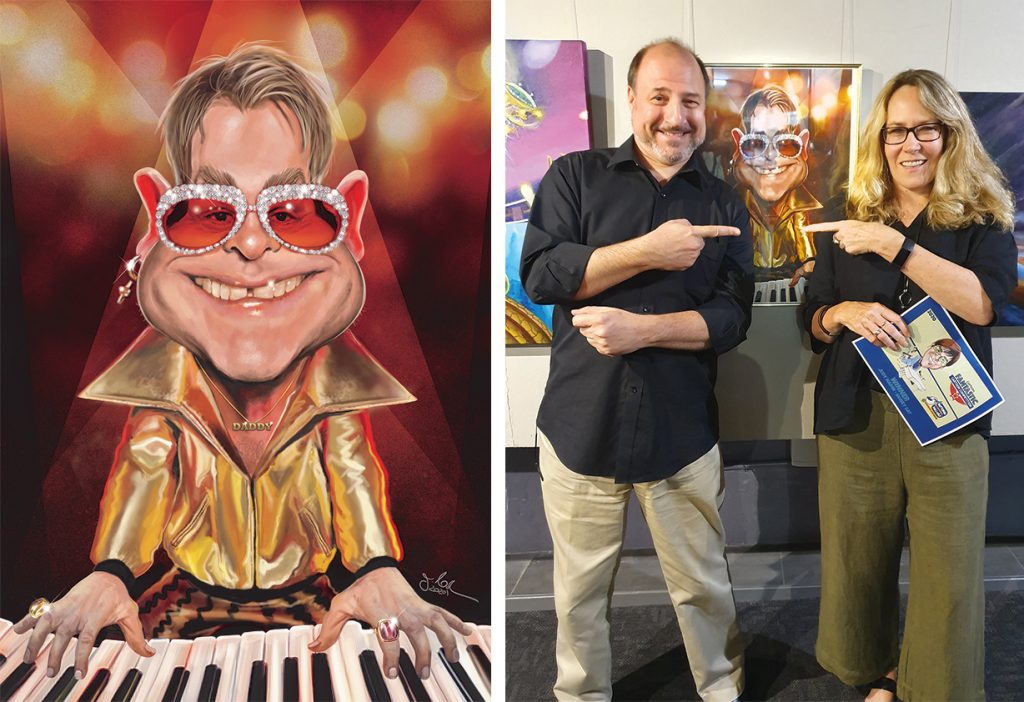 Judy Nadin's winning entry 'Honky Cat' (l) and (r) Judith with fellow cartoonist Steve Panozzo

Everyone is encouraged to head to the gallery to see this exciting new exhibition and to enjoy other works on display. The gallery is home to a staggering 23,000+ cartoons from leading Australian and international cartoonists.
The National Cartoon Gallery is Australia's first and only dedicated cartoon art gallery. Until 2018 it was known as the Bunker Cartoon Gallery as the gallery is housed in an authentic WWII bunker that has been converted to exhibition space.
So, set aside time between now and March 29 to experience these fantastic new cartoons celebrating the life and music of the 'Rocketman' in one of the nation's most unique venues.
The National Cartoon Gallery is located at 1 John Champion Way, Coffs Harbour (at the roundabout near the racecourse). For more information find them on Facebook or phone 6651 7343. Entry to the gallery is $6 for adults, $4 for under 16 years and free for those under five.