Camping in the Hinterland
I'm often asked for recommendations on great camping spots close to home and with the array of National Parks, state forests, private stations and You Camp listings on the coast and in our hinterland, it's a tough choice. Here are some of my all-time favourites. Below, two hinterland options are highlighted but you can also find my favourite beach camping spots and a great river camping spot.
Daisy Plains – About 1.5 hours west of Kempsey
Not a lot of people have heard of Daisy Plains, tucked up in the Carrai National Park but I consider it a hidden gem. To get there from the Coffs Coast, we go west through Kempsey, Temagog and Willawarrin. The trip into the hills passes through stunning farmland and then twists and winds its way skyward.
Be sure to check out the restored buildings at Kookaburra where, back in the day, there was a small village supporting the local sawmill. Wander down to the creek to see the huge old timber water wheel.


McMillans Hut near Daisy Plains
Further up the mountain we normally camp at the NPWS huts that are open to the public. Staying here is free and the huts are a great alternative if the weather gets nasty. Daisy Plains, now an abandoned town was once an area thriving with mines and a village. Look out for the mining gear, hut and sign beside the road.
I love this area as the forest is alive with bird calls, stunning tree ferns grow beneath massive gums and the views from Mary's Lookout down to the valley below and across the plateau will leave you speechless.
Mulligans – About 1.5 hours west of Grafton
West of Grafton up on the Gibraltar Range sits a special little place where you can explore local history, attempt one of the many world heritage walks or just sit back and soak up the serenity.
I first discovered Mulligans campground a decade or so ago and have visited many times since.
Hiking within the park is a popular activity with walks varying in length from 10 minutes to several days. The flora is diverse too ranging from stunning rainforest pockets and ancient grass trees to wetlands and dry timber forests.
Being granite country, there are a lot of unique rock formations within the park. The views on offer are magnificent as are the cascades. Check out Mulligans Hut which NPWS have restored to its former glory. Even though this is a NPWS camp area it is extremely well set-up for day users, walking campers and off-road caravans.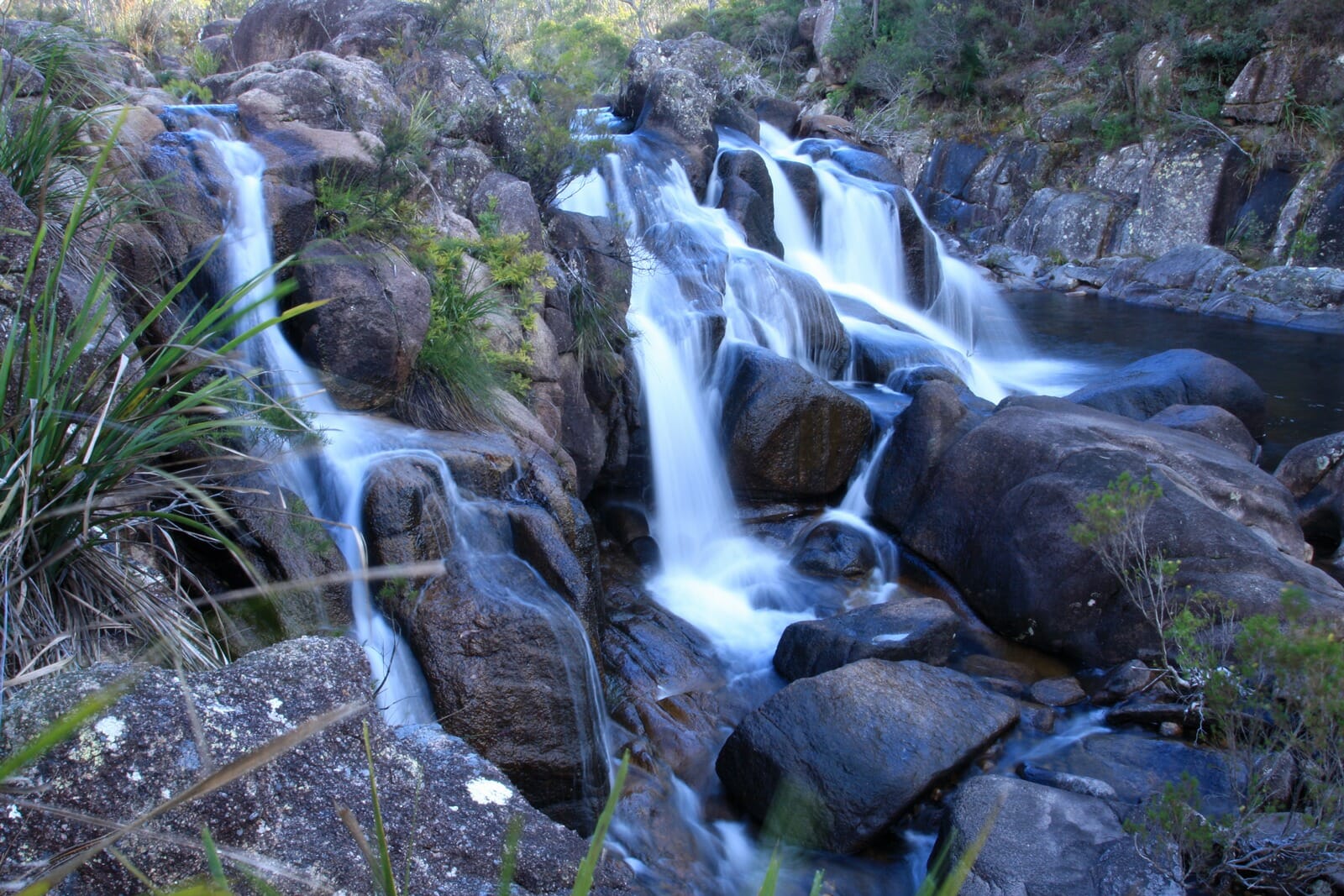 Barra Nulla Cascades near Mulligans Hut, Gibraltar Range National Park
Kevin Smith is a mad keen fisherman, camper, mountain-biker, explorer and all-round adventurer. He has been based on the coast for the better part of 30 years and runs Woolgoolga Off Road as a sideline hobby. He loves getting out and about, be it by vehicle, kayak or SUP. Kev can be reached via Facebook and Instagram