Camping by the Beach with Kev
Crowdy Bay National Park – Between Taree and Port Macquarie
Often I travel for days to find the perfect camping location but sometimes the best spots are right under my nose. I discovered Crowdy Bay National Park a few years ago and am a huge fan. Not because of the great 4wding or mass of activities but because of how peaceful it is.
At Crowdy itself you can explore the lighthouse on the headland or safely swim and fish in the bay, but my relaxation starts in the camping areas just away from the beaches.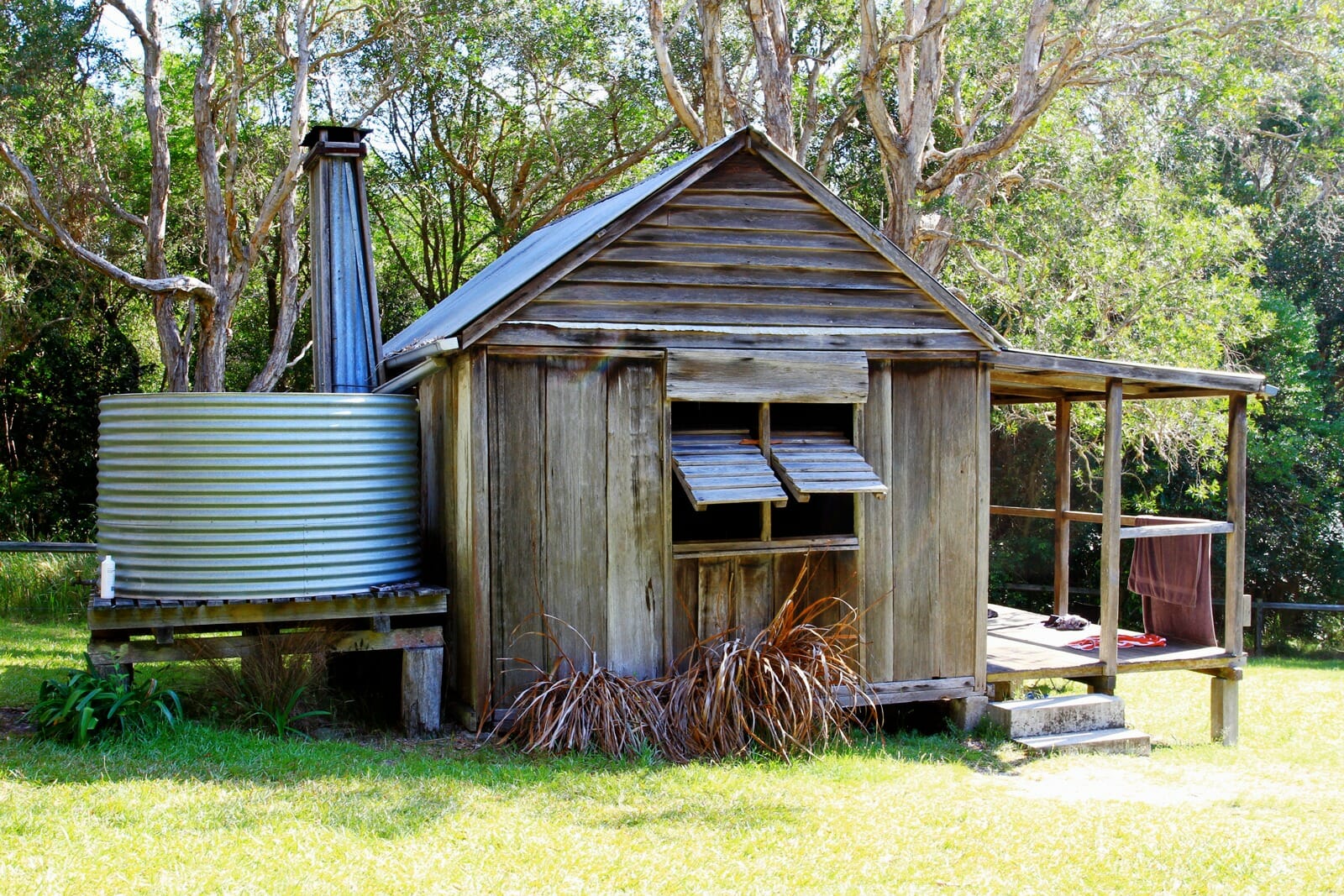 Crowdy Bay timber slab hut
There are two campgrounds; Crowdy Gap and Kylies, both with unique features. Crowdy Gap is my pick as there are large grassy areas, free barbecues and a track to the beach for an early morning fish or romantic evening beach stroll. Just up the road is Kylies Beach campground. It can get busy in peak times and it's first in, first served basis (no bookings available). At Kylies, keep an eye out for koalas and yellow-tailed black cockatoos.
A short stroll from the campground will lead you to Kylies Hut. This timber slab hut was built in 1940 by a reclusive local farmer, Ernie Metcalfe, for local author, Kylie Tennant as a writing retreat. The beach and hut are named after her. The hut has been restored by NPWS and there is walk-in camping around the hut.
Pebbly Beach – Between Coffs and Grafton
 Midway between Coffs and Grafton at the southern end of Yuraygir National Park is a fantastic beachside camp – Pebbly Beach. Because it's 4wd access only and getting to camp is dictated by the tides, it can be tricky to get there. But once there, it's pure magic.
The smell of the ocean, taste of salt and the stunning scenery lures you in every time. There's great fishing, whale and dolphin spotting, beachcombing for miles and a wonderful array of wildlife that calls this place home.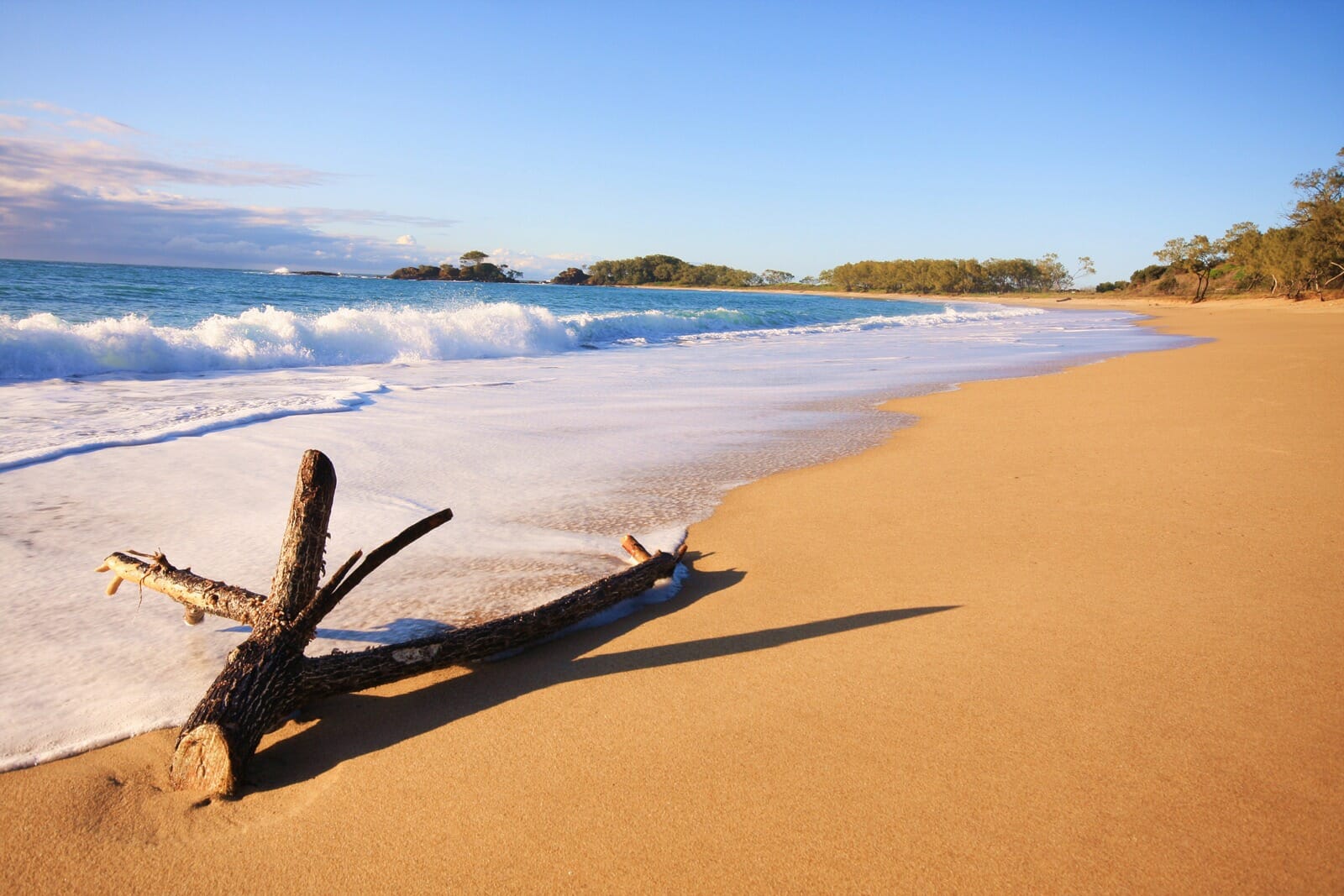 Pebbly Beach
The trek from the highway to the beach turnoff is 17km of dirt road but that's all part of the adventure! When spending time at Pebbly, we always head back into the Barcoongere State Forest to explore and pay homage to the mysterious keyman statue. Not hard to find along Yellow Cutting Road, this statue was made by a timber cutter back in 1957. The creator of the statue was a Lithuanian who migrated to Australia after the Second World War. The keyman statue is said to be a nod to his heritage and a celebration of his new life in Australia.
Kevin Smith is a mad keen fisherman, camper, mountain-biker, explorer and all-round adventurer. He has been based on the coast for the better part of 30 years and runs Woolgoolga Off Road as a sideline hobby. He loves getting out and about, be it by vehicle, kayak or SUP. Kev can be reached via Facebook and Instagram @ woolgoolgaoffroad
For more recommendations check out Kev's river camping spots, & his hinterland camping spots.