Camels by the Sea, Port Macquarie
Port Macquarie Camel Safaris is celebrating 10 years in the business of showing off the beautiful beaches of Port Macquarie in a most original way. If you were ever tempted to take a camel ride, cameleers Ken Towle and John Hardy are the professionals you want to do it with.
Ken Towle first took a ride on a camel thirty years ago. He's been hooked ever since. From camel sprints, endurance racing, herding wild camels and now leisurely strolls along the beach, Ken is an expert on these stately ships of the desert.
"Within six months of my first ride, I owned a camel and I've been in the business ever since," Ken said. "I just love them: the rides, their different personalities – anything you can do on a horse, you can do on a camel."
Port Macquarie Camel Safaris run treks along Lighthouse Beach. A standard trek lasts around 30 mins, walking along the beach at the water's edge before getting some photos and learning about the history of camels in Australia.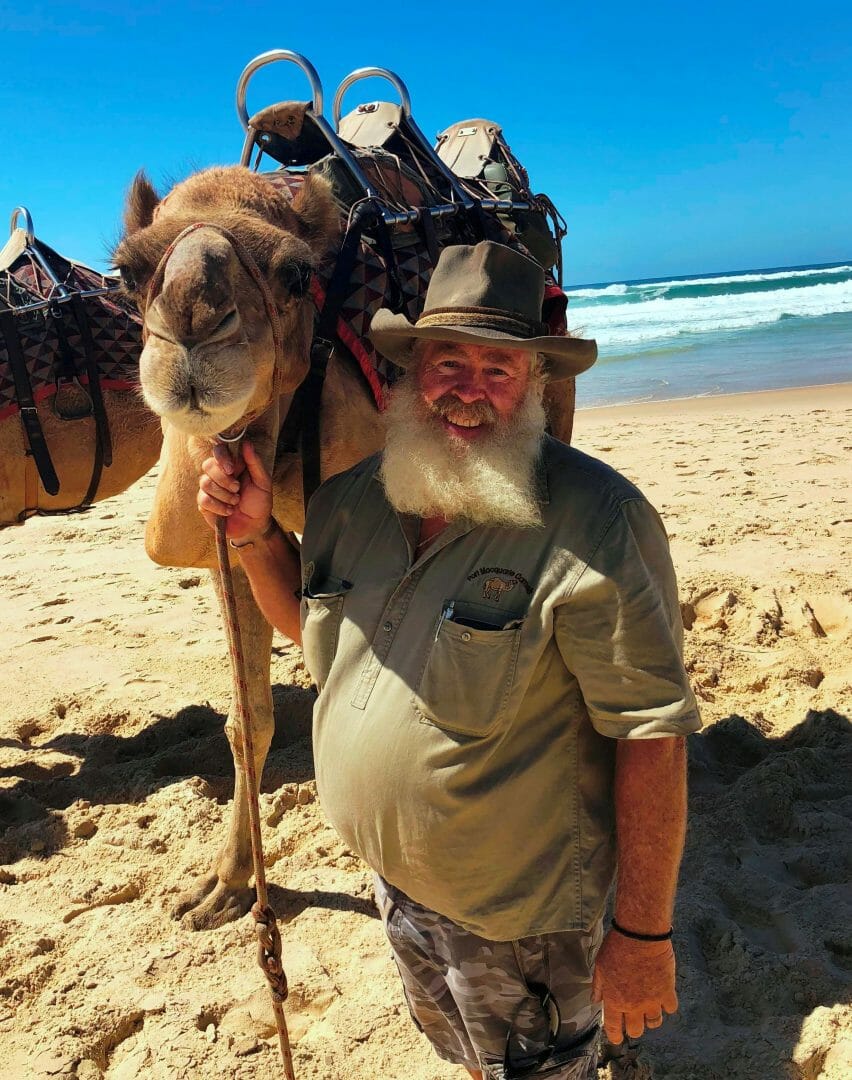 "We like to have a bit of a joke and some fun, too" Ken says. "Each camel is different. Some love affection and want to spend all their time close to you, others are happy to just hang around."
Their oldest camel is Bulla, at 28. Then there's Wongai, Manindi, Kal (Kalgoorlie), Mile, Morgan and Obama – so named because he came into the family the day President Obama was elected.
As you can imagine, Ken has met people from all over the world, but one stand-out moment was when Obama was ridden by one of his namesake's former body guards.
"He didn't see the funny side, but we sure did," Ken says.
The camels seem to love the treks as much as their passengers. In the morning the camels will load themselves into the truck, ready for a day at the beach.
"One camel we've only had for six months and even he comes and stands by the truck, all set to go."
So, don't disappoint them! Give Ken a call and try something different this summer. From the back of a camel, every day is hump day!
Port Macquarie Camel Safaris run on Lighthouse Beach every day except Saturday from 930am-1pm, all year round. For more info, go to www.portmacquariecamels.com.au