Byron Bay – What's on for family fun
Byron Bay is the place to try something different. Everyone knows you can get a great golden-soy-chai-latte, but what about kid stuff?
Take the kids to the world-famous Byron Writers Festival, held the first weekend of August every year. Sunday is the Kids Big Day Out, featuring Lian Tanner, Matt Stanton, Eddie Ayres and others. For adults, Byron WF presents best-selling author Jane Harper, conversationalist Richard Fidler, journalist Peter Greste and renowned British-African poet Lemn Sissay, along with more fascinating and award-winning writers than you can poke an HB pencil at.
For tickets and info visit https://byronwritersfestival.com/
Likewise, Circus Arts, those high-flying folk into serious fun. Their holiday programs offer parkour, flying trapeze, rock-wall climbing, trampoline and every human circus skill you can imagine. This July holidays, Circus Arts is presenting an aerial production of the classic story Peter Pan, brought to life by young performers from the Byron Shire, with flying and songs. Tickets are $8 for kids and $16 for adults, with family packages available at the door.
For tickets and info visit https://www.circusarts.com.au/
At Julian Rocks, you can dive with three different species of sea turtle, an assortment of rays, hard and soft corals, friendly wobbegong sharks and over four hundred different species of fish, all just a five-minute boat ride from Byron Bay. Don't dive? Don't stress! Julian Rocks is perfect for snorkelling and most dive centres will provide the gear.
There are many dive centres in and around Byron, with plenty of information online. Cb spoke to the friendly folk at the Byron Bay Dive Centre, who have provided the images for this story
Find out more at http://www.byronbaydivecentre.com.au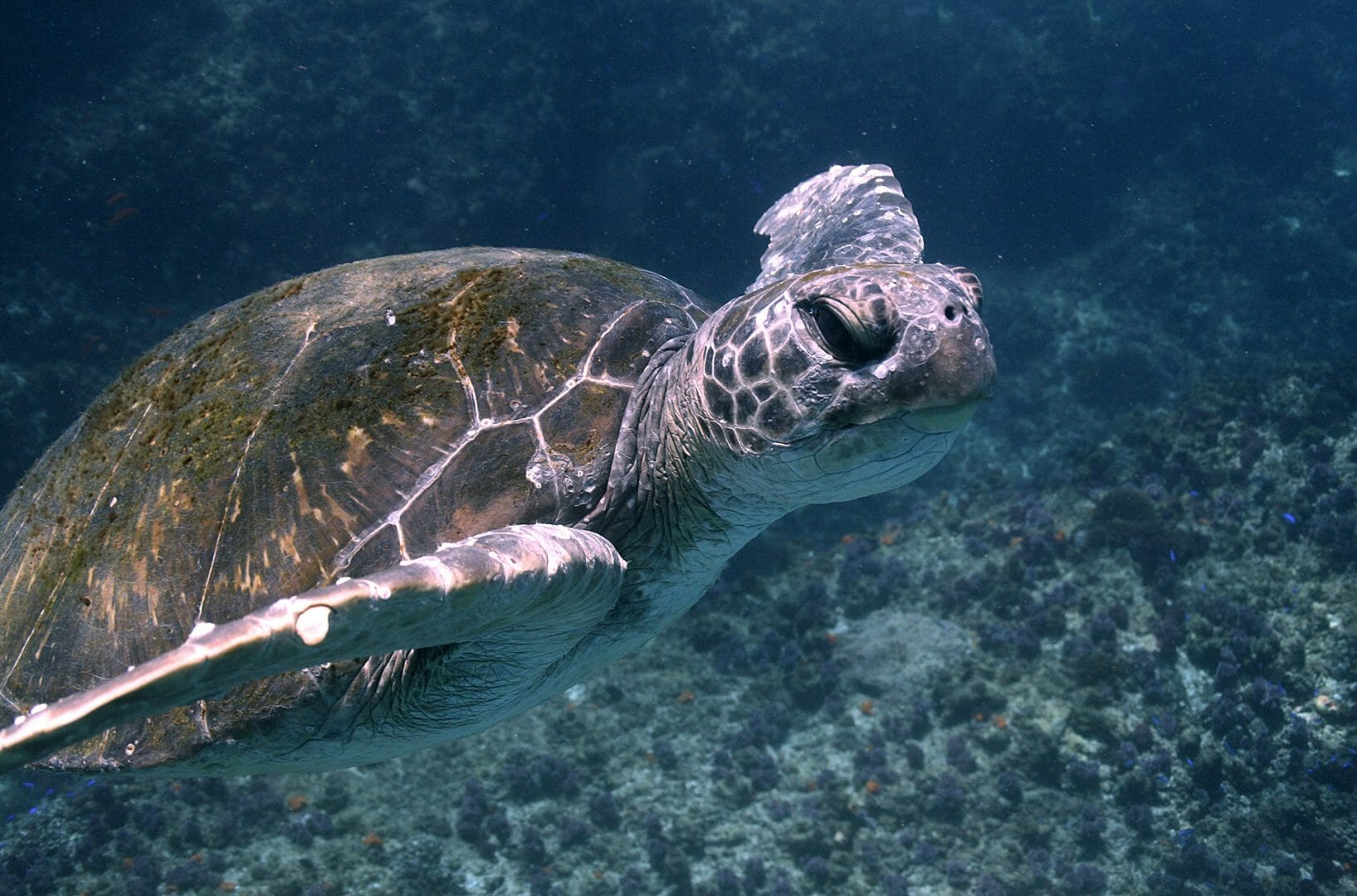 It's no secret that we're fans of The Farm here at Cb – check out our feature in Coastbeat Autumn magazine or pick up a copy of Coastbeat Winter from their Garden Shed. So, this is just a quick reminder that there's plenty of things to do, down on The Farm, for the holidays and every other day.
These July holidays, Farm Kids are holding workshops daily, on beekeeping, farm flowers, raising pigs, working with cows and mini-farmers. For adults, there are workshops on ethical pig keeping, beekeeping and an introduction to biodynamic farming. Plus, the everyday workings of The Farm, which are open to the public, including all the delicious delights of the Bread Social, Three Blue Ducks, the Garden Shed and the Produce Store.
Find out more at https://www.thefarmbyronbay.com.au/
A forthcoming highlight at the Byron Bay Theatre is Pictures at an Exhibition, presenting the legendary pianist David Helfgott in concert for one afternoon on July 29. David Helfgott is celebrated for the emotional beauty of his interpretations of the great composers. This will be David's last Byron Bay performance before he embarks upon a tour of the European concert halls, so don't miss out on a chance to experience this world-renowned musician in such an intimate setting.
The Byron Bay Community Centre that houses the theatre is given over to kids' activities, with their KidzKlub July Holiday program, offering arts and crafts projects and free play. There are also kids' drum workshops, an amazing magic show and a screening of the classic film Black Beauty.
For tickets and info visit http://www.byroncentre.com.au/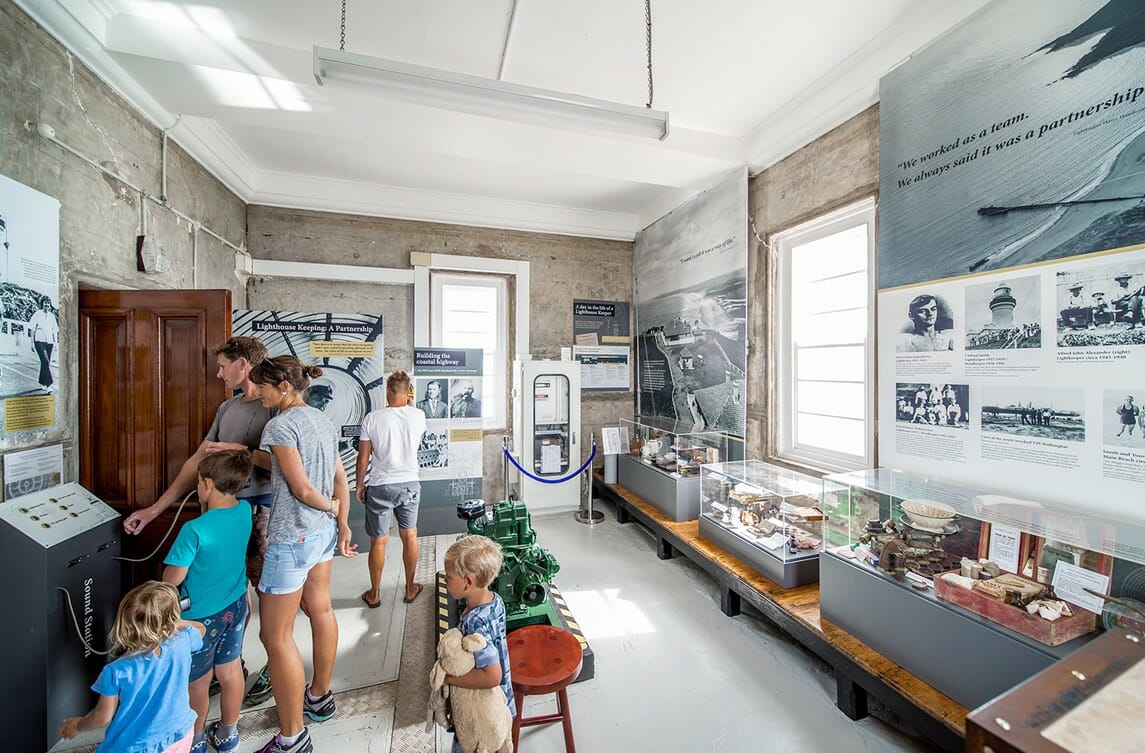 The most eastern point in Australia? The Cape Byron Lighthouse. It's a walk worth doing, from the Watego beachfront up, up, up, along the coastal rainforest pathway to one of the most spectacular natural views within cooee of Byron's delicious urban delights. Stroll up and see for yourself.
Last time this Cb writer took the time, a whale made it worthwhile, leaping from the sea as it headed north, now free to pass by Byron without fear for its life.
From 1954 to 1962, 1,146 whales were slaughtered and butchered by the Byron Bay whaling fleet. But not anymore, and in honour of these beautiful, magical sea mammals, National Parks has reworked the Byron Bay Lighthouse as a museum to entertain and educate visitors about the whaling industry of the past.
Once you've enjoyed the museum and photography exhibition, head outside to the boardwalk, overlooking cliffs that drop straight down to the Pacific Ocean, churning with myriad shades of blue. Out to sea a storm is building, the clouds mounting with the majesty of an Olympian battlefield. Take a moment to stare into the distance. Imagine white sails on the horizon and the wonder of the sailors as they looked towards the Great Southern Land. Then go inside and enjoy coffee and cake at the museum café and thank goodness you live in the 21st century.
Find out more at https://www.nationalparks.nsw.gov.au/things-to-do/walking-tracks/cape-byron-walking-track