Byron Bay Bluesfest Celebrates 30 Years
This year, Byron Bay Bluesfest celebrates its 30th anniversary with a huge lineup over the Easter long weekend – Thursday April 18 until Monday April 22.
Coastbeat is gearing up for the North Coast's most famous festival, which will feature over 200 performances from major international artists such as Jack Johnson, Iggy Pop, Ben Harper and the Innocent Criminals, Ray LaMontagne and David Gray as well as Aussie favourites Paul Kelly, Julia Stone and Tash Sultana.
The lineup will also include Norah Jones, Kasey Chambers, Julia Stone, Colin Hay, Baker Boy, Archie Roach, Yothu Yindi & the Treaty Project, Tex Perkins, Richard Clapton, The Black Sorrows and many more amazing artists.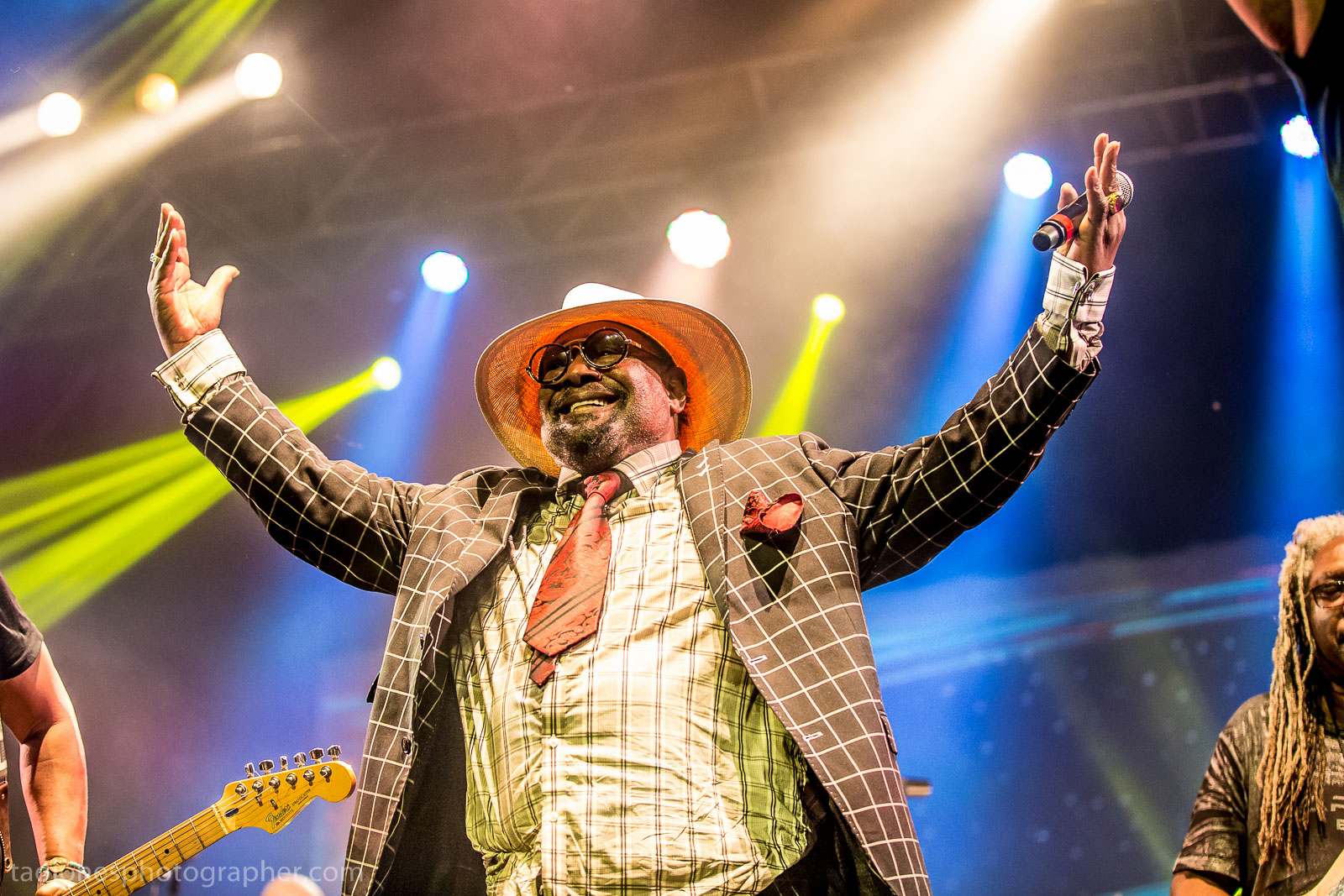 Funk legend George Clinton of Parliament Funkadelic 
Known as one of the most family-friendly festivals in Australia, the Bluesfest's new location at Tyagarah Tea Tree Farm holds over 100,000 people and includes camping for up to 6,000.
This year's event will feature a kids program full of fun workshops and over 100 food and markets stalls. Patrons are invited to bring their own portable chairs or make use of undercover food courts and coffee tent. There will be a merch tent with an artist signing area, and shuttle bus services from the town centre and surrounding areas.
The Bluesfest began its long and colourful life as the East Coast Blues and Roots Festival and was originally held at the eponymous Arts Factory in Byron Bay, with a four-day event staged in 1990.
When the inaugural event attracted 1,500 people a day, festival organisers knew they were onto something special. After many successful years the event was taken over by music entrepreneur Peter Noble in 2009, who used his extensive experience as a musician, manager and festival organiser to take it to the next level.
In 2012, the Bluesfest won the Best Event in Australia Award and, in 2015, the Australian Music Industry Directory listed Peter in the Top 20 of most influential people in the Australian music industry. In 2013, Peter created the Boomerang Festival, a groundbreaking Indigenous festival also held at Tyagarah Tea Tree Farm. His passion for social and environmental responsibility has seen the festival contribute to an array of charities and is reflected in the numerous awards Bluesfest has won since its conception.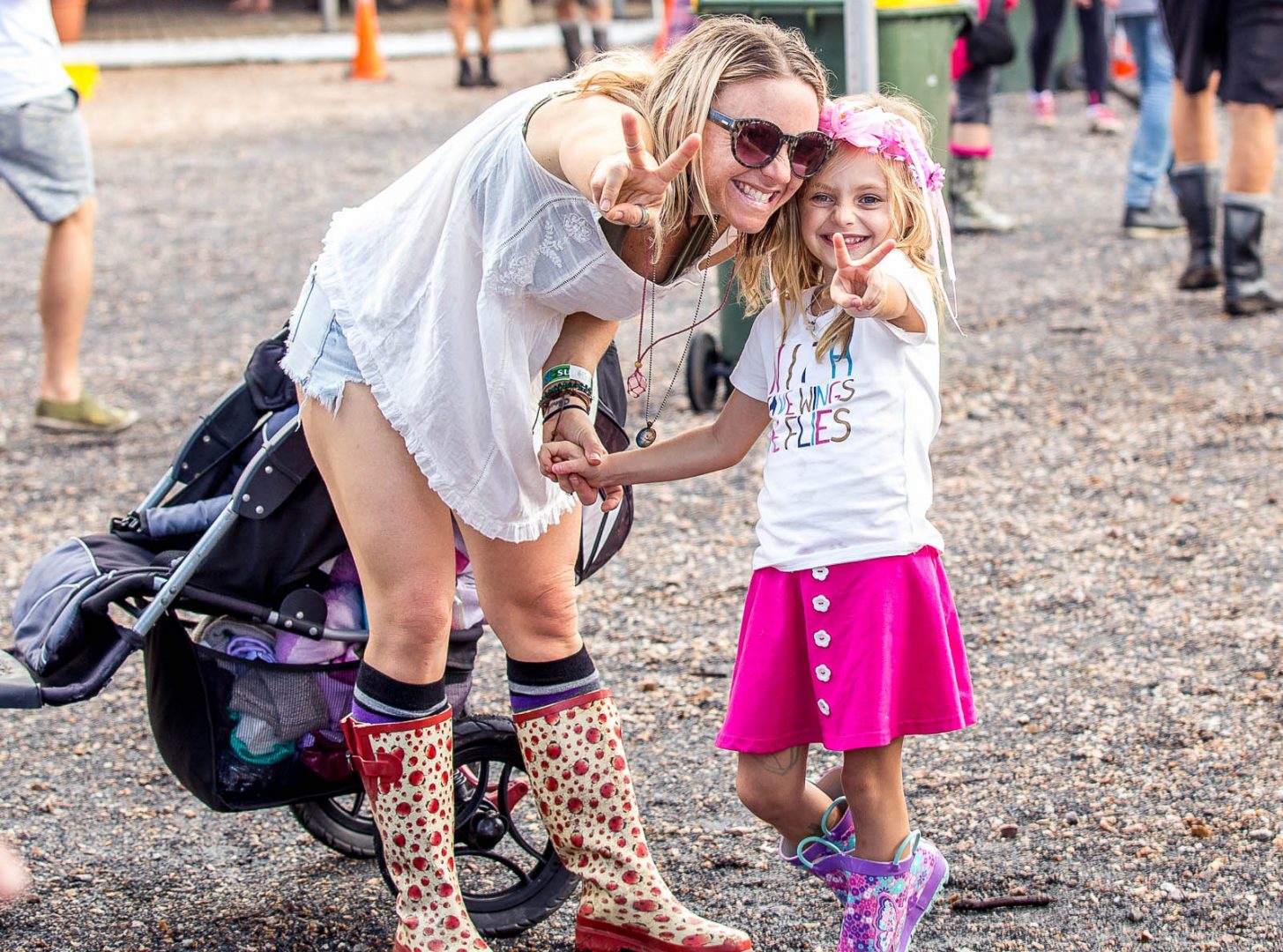 Bluesfest is proudly family friendly
The festival employs a number of trailblazing environmental initiatives, including recycling strategies. In 2015, 28.50 tonnes of recycling was collected during the festival, including 4.64 tonnes of cardboard. Organic waste from the event was given to a local pig farmer and 500 litres of used oil from the food stalls went to a local farmer who converted it into bio-oil to run his machinery. Landfill went to a green energy plant where it was converted into methane gas, powering about 10,000 homes.
Bluesfest has helped launch the careers of so many of the big names we know today – including Ben Harper, the John Butler Trio and Donavon Frankenreiter.
John Butler says of the festival, "The Bluesfest is one of those festivals an artist dreams about playing. When we first played in 2000 it was one of those pivotal life changing moments for us. To this day, it is still one of my favourite shows and it literally launched my band nationwide."
The festival is just as significant to Ben Harper, "Somehow Byron Bay festival (Bluesfest) has given me a microphone that projected out to the world stage. It is the most important festival of my life."
Donavon Frankenreiter concurs, "It is my favourite festival to play in the world and the best audience I've played to in the world."
The event is known as a place to discover new musicians, who are given the chance to perform alongside the biggest names in the world.
With the countdown now on, be sure to go to www.bluesfest.com.au for more information and ticket purchases.
A big happy 30th from Coastbeat to the Byron Bay Bluesfest!