Business Is Blooming At Fieldwork Flowers In Laurieton
When the only florist in the mid north coast town of Laurieton closed its doors, Christie McMiles took the chance to open her first business: Fieldwork Flowers. While she admits it's been a steep learning curve, establishing connections with local growers has put her on a path to success. The self-taught florist tells Coastbeat she wouldn't want to live and work anywhere else.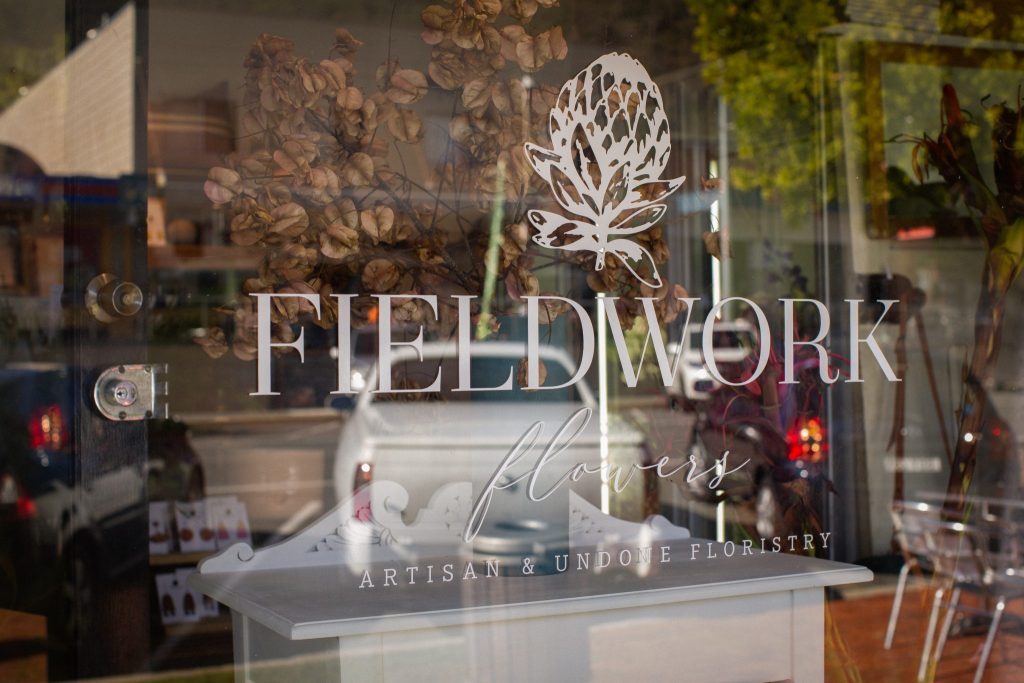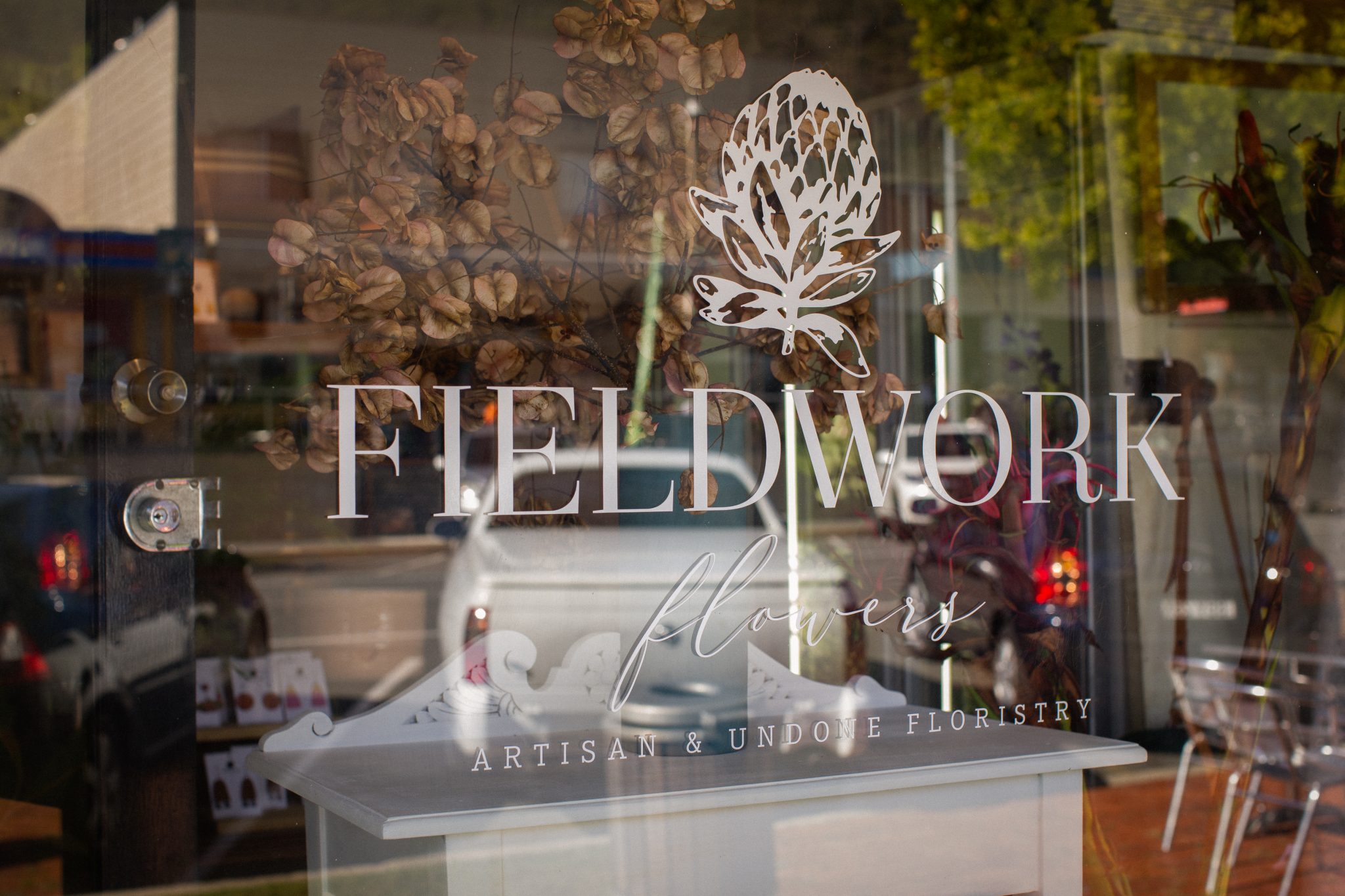 "I love being here in Laurieton; it's allowed me to do my own thing and grow slowly," Christie says. "Plus, the weather is amazing, and the beaches are so nice!"
Christie fell into floristry while living in Canada. The name Fieldwork Flowers was inspired in part by a florist Christie and her husband visited in Portland while travelling through the USA. She says the name is a good fit because a large chunk of her time is spent out and about, meeting with local growers and learning about horticulture. After moving back to her hometown, Christie accepted that there probably wasn't a need for two florists in little Laurieton. But when the original florist shop closed, she quit her job at a bank and hasn't looked back.
"I'd learnt so much from the Canadian florist and felt I didn't have anything to lose!"
At first Christie wasn't sure exactly where to source the right flowers. Once she met native flower grower Paul Dalley from Mountain Nursery in Kempsey, her direction became clear.
"The connection I have with him is amazing," Christie says. "Paul has helped the shop become what it is and without him I would have really struggled to find my feet."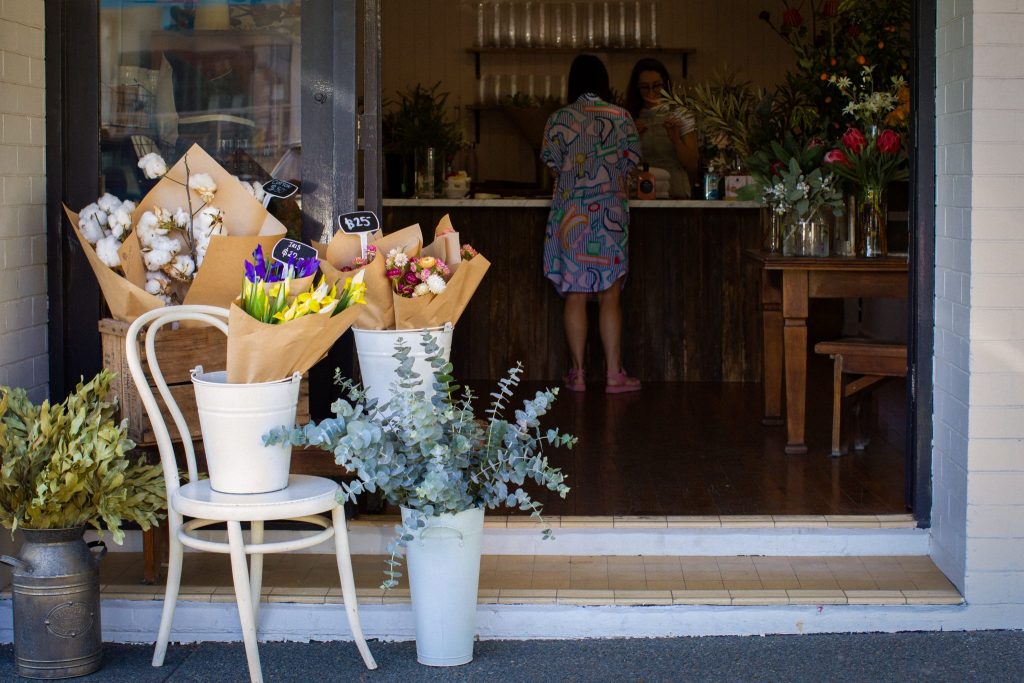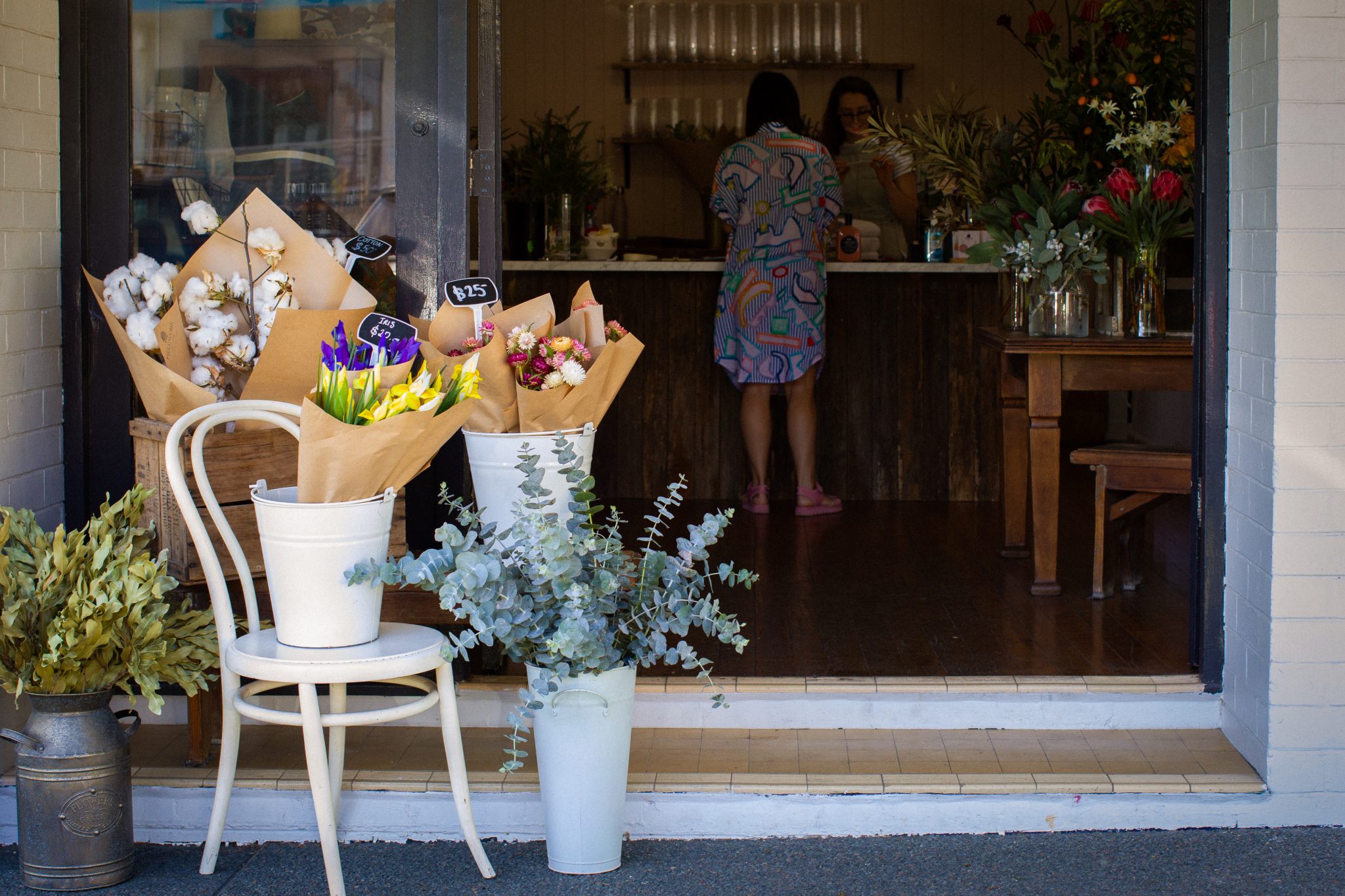 The locals have clearly welcomed Fieldwork Flowers and eagerly embraced Christie's artisan and undone style and penchant for natives. After she was overwhelmed with orders for Mother's Day in 2019, Christie realised she desperately needed another staff member. Her childhood friend Corinne Fairhurst had recently sold her clothing boutique in Port Macquarie and could see that Christie could do with some assistance.
"I don't think people realise how isolating small business can be at times," she explains. "It's really hard if you don't have anyone you can be honest with; someone who can genuinely relate."
When Corinne began, she was in charge of the back end – emails, social media and quotes for clients – but has now learnt floristry skills. A third staff member joined the team after another Mother's Day rush in May this year.
Once COVID-19 restrictions were imposed, Christie and Corinne braced for a slowdown. Instead, they were run off their feet.
"We closed the shop and offered free delivery but soon had to scale it back because we just had so many orders," Christie recalls. "It was so nice to see people sending flowers and cards to make someone's day – to their neighbour, their loved ones."
"We got ridiculously smashed over Easter," she laughs. "But we made it through, and it gave us a confidence boost."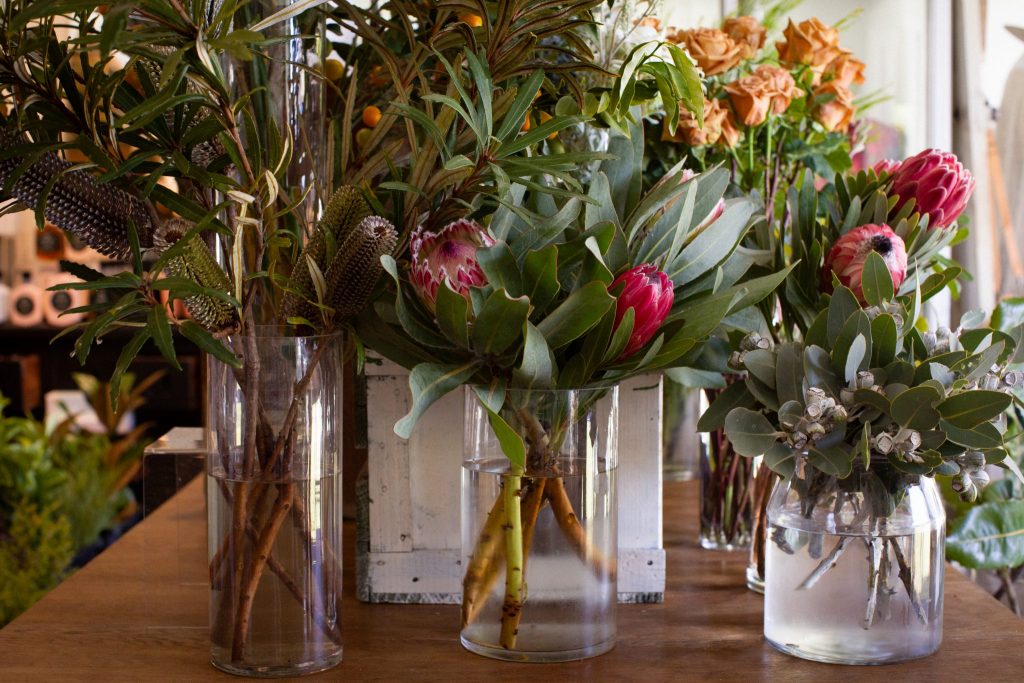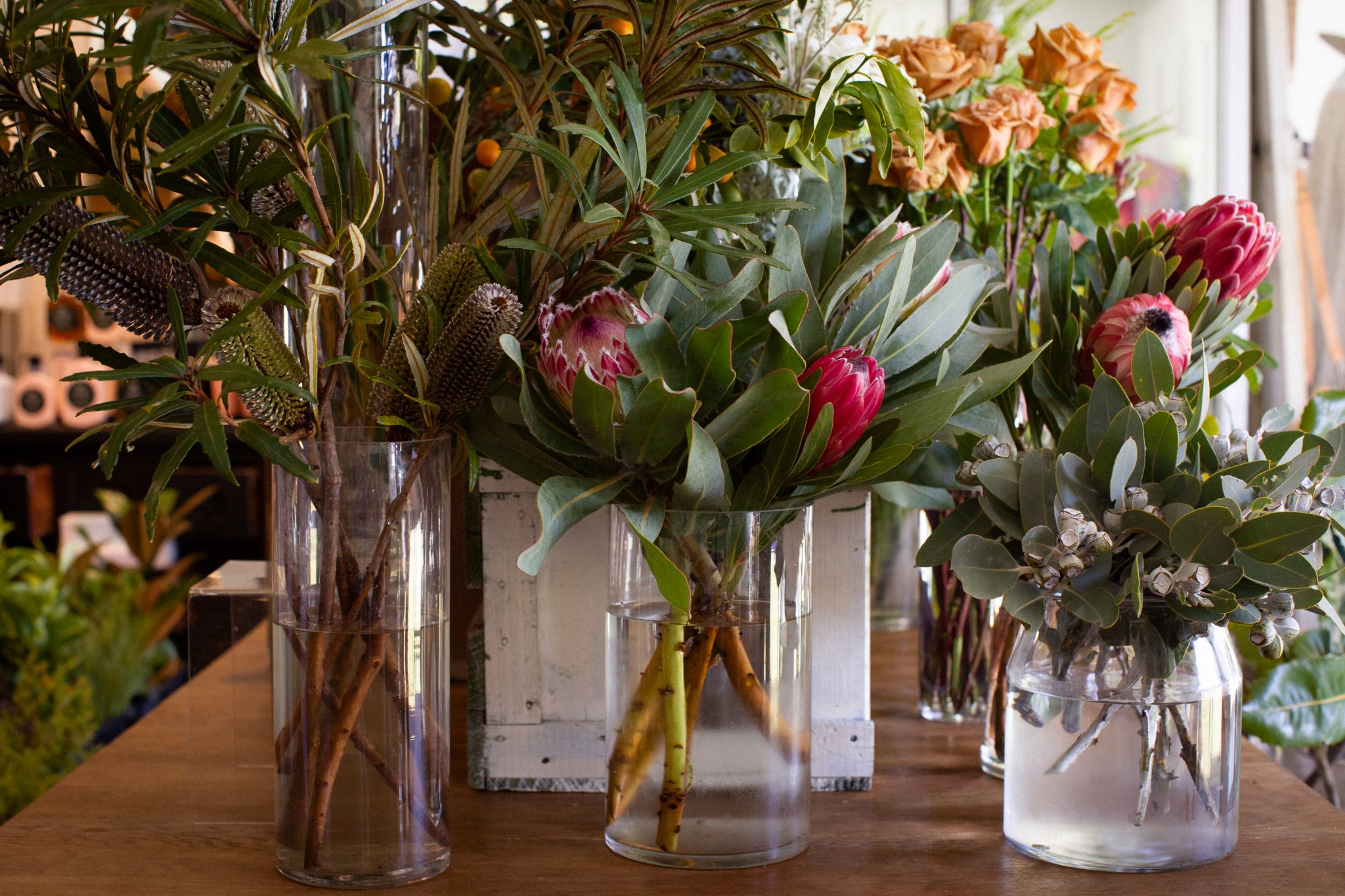 Christie acknowledges that it was a testing time for everyone, and she was especially relieved when she could finally re-open the doors and catch up with customers again. It's safe to say this small-town business is blooming and Christie couldn't be happier.
While you're in Laurieton, make a day of it and explore nearby North Haven.
Latest Posts