BOOM! Wins STILL People's Choice Award
A local artist has been named the winner of the STILL: National Still Life Award People's Choice Award. $5000 has been awarded to Coffs Harbour's Peggy Zephyr for her bold painting, BOOM!
Peggy Zephyr's work was voted the favourite from a field of 58 still life finalists. She says she was overwhelmed at being chosen for such an incredible award.
"The work in STILL is at such a high level and I was so proud to be amongst the other artists," says Peggy.
Not So Simple Art
Creating a deceptively simple painting, Peggy worked through 29 colour variations for her final work. She says she was driven to explore the surprising combinations between flat colours.
"Colours that ignite, vibrate and fizz, but ultimately keep the eye moving around the canvas," she explains. "I want to mess with the viewer's eye."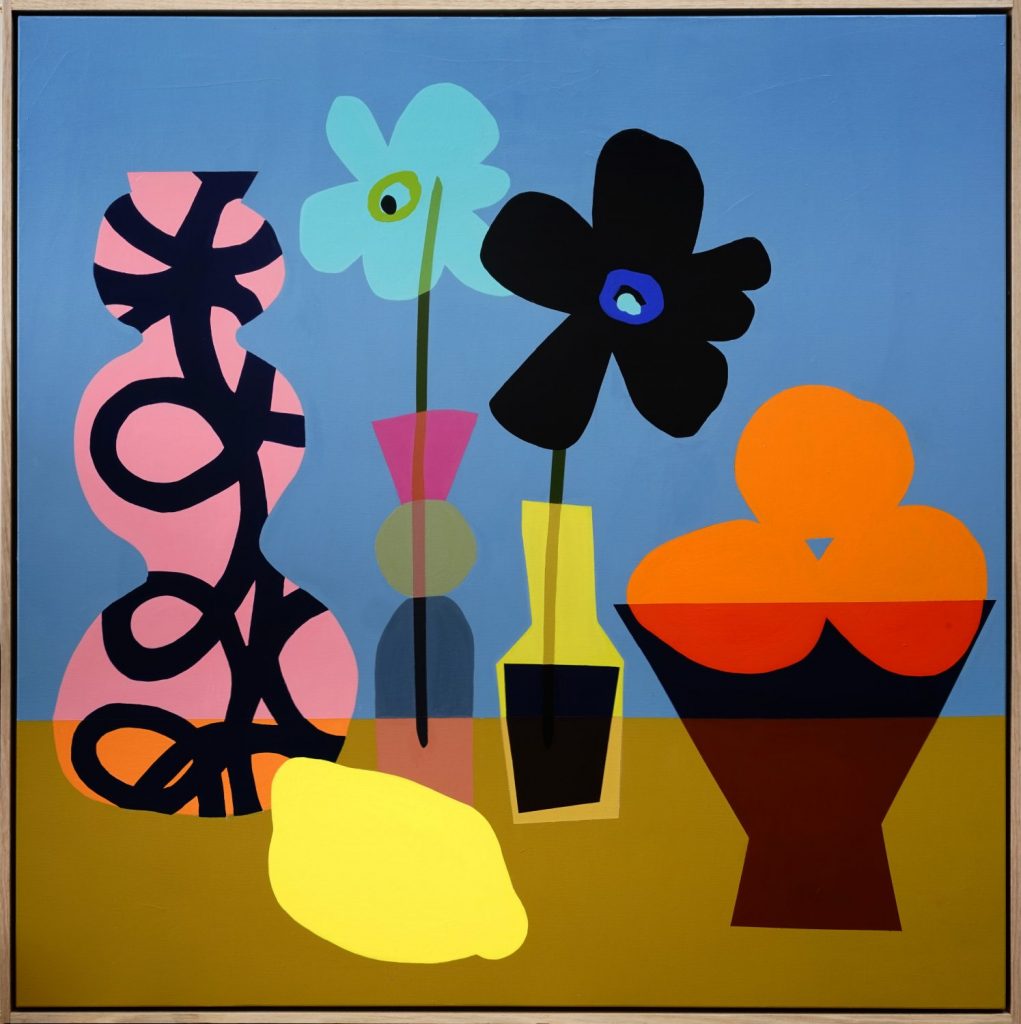 More Than Money
The $5,000 prize will contribute to the expense of creating more work. But for Peggy the money isn't the motivator for entering awards such as STILL.
"It's the platform it gives you, the other artists you meet, the people in positions like gallery owners, that is what's valuable," she says. "I had a gallery approach me to have a solo show because they came across me through STILL."
"That is a big deal as an emerging artist, it's incredibly powerful."
Originally from London, Peggy describes herself as a maker and strives to be an 'art superhero'. She aims to spread joy and colour through the beauty of art.
"I want to make work that is inclusive, not elitist, that people want to put into their homes and it doesn't use a language that people don't understand."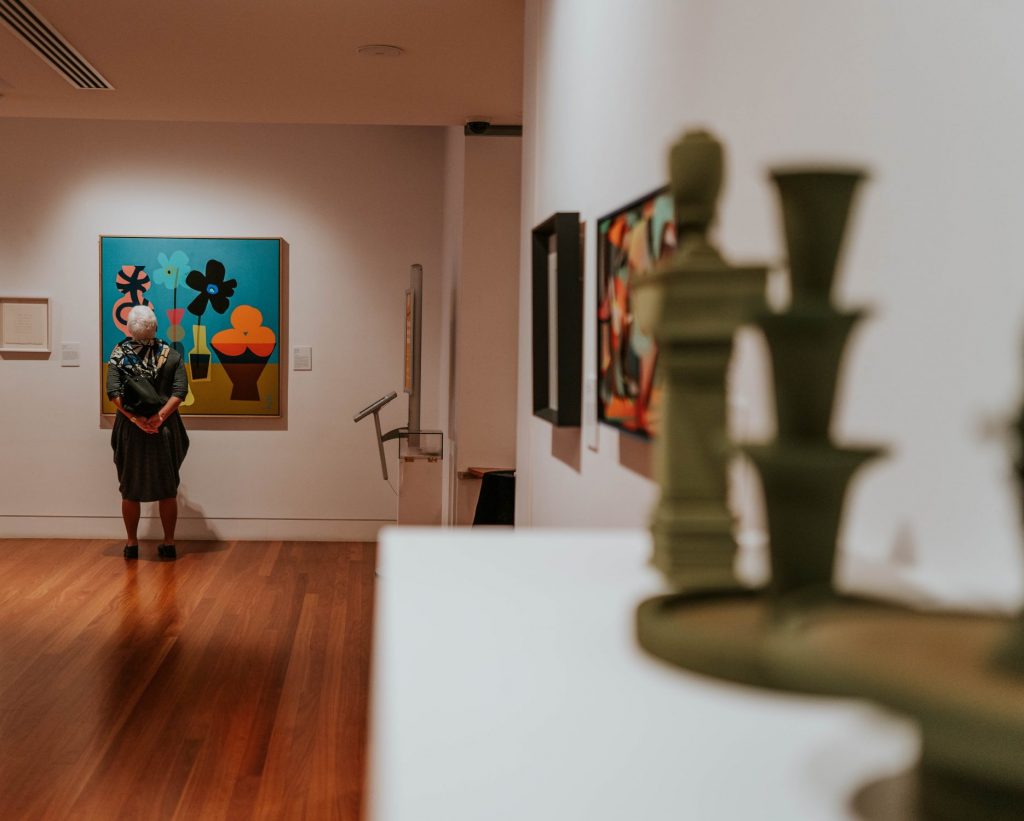 Congratulations to the Bearded Lady
STILL major prize winner, Blak Douglas, was online for the announcement. He reminded Peggy to buy new razors with her prize money; a friendly reference to Peggy's signature black beard.
"Art shouldn't be so stuffy and serious," explains Peggy. "The beard is part of that, it's disarming, fun and why not!"
To share her joy, Peggy has painted a mini version of her winning BOOM! artwork and is offering it as a prize on her Instagram page with the winner announced October 31.
The 3D Virtual Tour allows anyone to experience the STILL exhibition online. Visitors can see all 59 finalist works in person at Coffs Harbour Regional Gallery until October 23.