Billions of Bubbles – Saxbys soft drinks
Saxbys soft drinks still has its fizz 150 years since its humble beginnings in the newly formed township of Taree.
Australia was still in its infancy when a young stonemason by the name of George Saxby hefted his worldly goods (and his enormous beard) onto a coastal trader and shipped out for the Manning Valley. Vast tracts of countryside were being carved up and sold for a song as the Gold Rush drove new arrivals into a fever. In those days convicts were still being sent to Terra Australis, Tasmania still had tigers and explorers were still trying to find an inland sea. Bush rangers roamed the countryside, sticking it to the squattocracy and generally making a nuisance of themselves. For George Saxby, it was an exotic land, brimming with opportunity and adventure.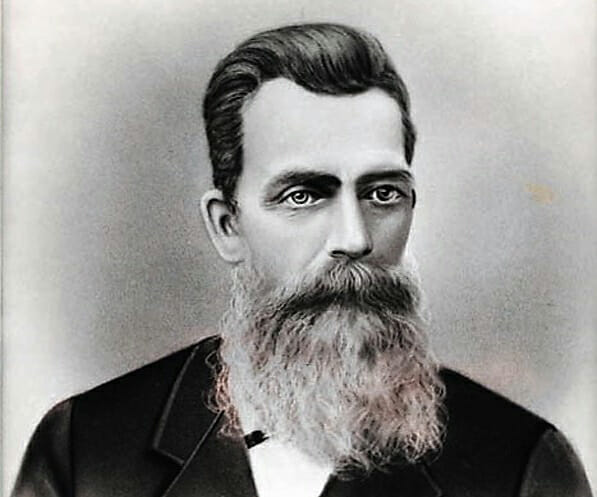 Founder George Saxby
The major industries of the time – logging, shipbuilding, farming, mining – all relied on back-breaking toil. All these thirsty men, sweating rivers under a baking colonial sun didn't need another stone worker. They needed a drink. George Saxby had long been fascinated with the alchemy of impregnating water with bubbles. He started making his now famous stone Ginger Beer recipe in hand-corked ceramic bottles, shortly after arriving in the Manning.
154 years later, Saxbys' fifth generation of descendants are still producing soft drinks in Taree, making Saxbys one of Australia's oldest family run businesses. "When George arrived in Taree there would have been around 300 people in the town," says his great-great grandson, Saxbys' Managing Director Ian Turner. "He started making drinks in a factory near Cundletown in 1864 and was a founding member of the Church of Christ and the original president of the cricket club. He served as mayor for two terms, started a newsletter and later represented one of Taree's first newspapers."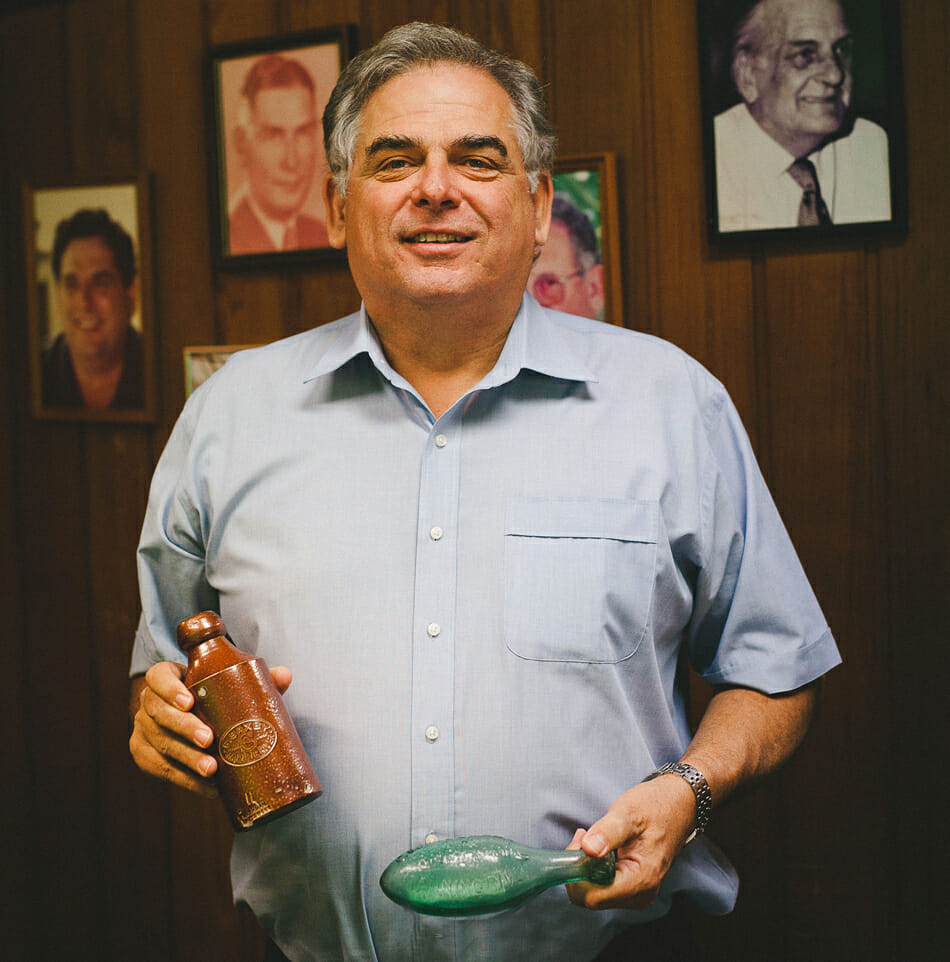 Ian Turner, Managing Director of Saxbys & descendent of George Saxby
Saxbys serviced the Manning region and all its fledgling townships from Gloucester up to Lake Cathie. George would make many of the deliveries himself – not always successfully. "On one occasion he lost control of his horse and cart and it all ended up in the Manning. He lost everything including his horse," laughs Ian. "I think that whole generation were very adventurous. Just to survive and make a living you had to do whatever you could. It's a great history to have."
The soft drinks business was firmly established by the time George passed it on to his sons, Dolph and Edwin, in the early 1900s. Ever since, each generation has dealt with
unique challenges during their tenure. Dolph and Edwin Saxby moved the business to Arthur Street, Taree, took on a partner and changed the company name. During the war years they struggled to find enough steel for their bottle caps, but the business persisted where many others folded.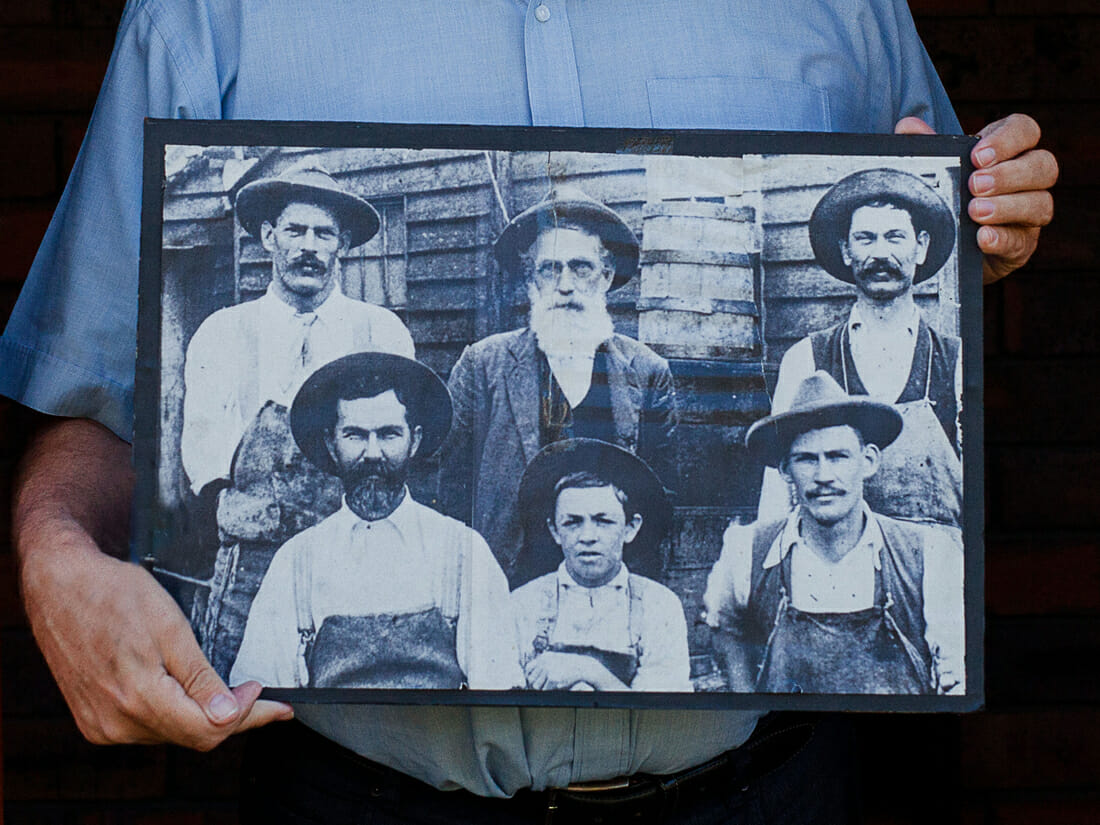 Saxby family photo. Image by Kirk Owers
Another disruption came much later in the early 1970s when soft drink containers shifted from returnable glass bottles to one-way bottles and aluminum cans. "It drastically changed our business model and cost structure. And it meant that now the big Sydney manufacturers could expand into the regional areas and undersell us," says Ian.
While most small regional operators couldn't compete, Saxbys adapted and expanded. "We invested in our future. We built our current factory in 1976 and started spreading
outside our local area. Up until then country manufacturers were very respectful of each other's area. They all knew it was a tough gig and that we had to look after what we had. Eventually all those small guys disappeared. In the 70s there would have been 80 or 90 soft drink manufacturers in regional Australia. Today, between Sydney and the Queensland border, there's just us."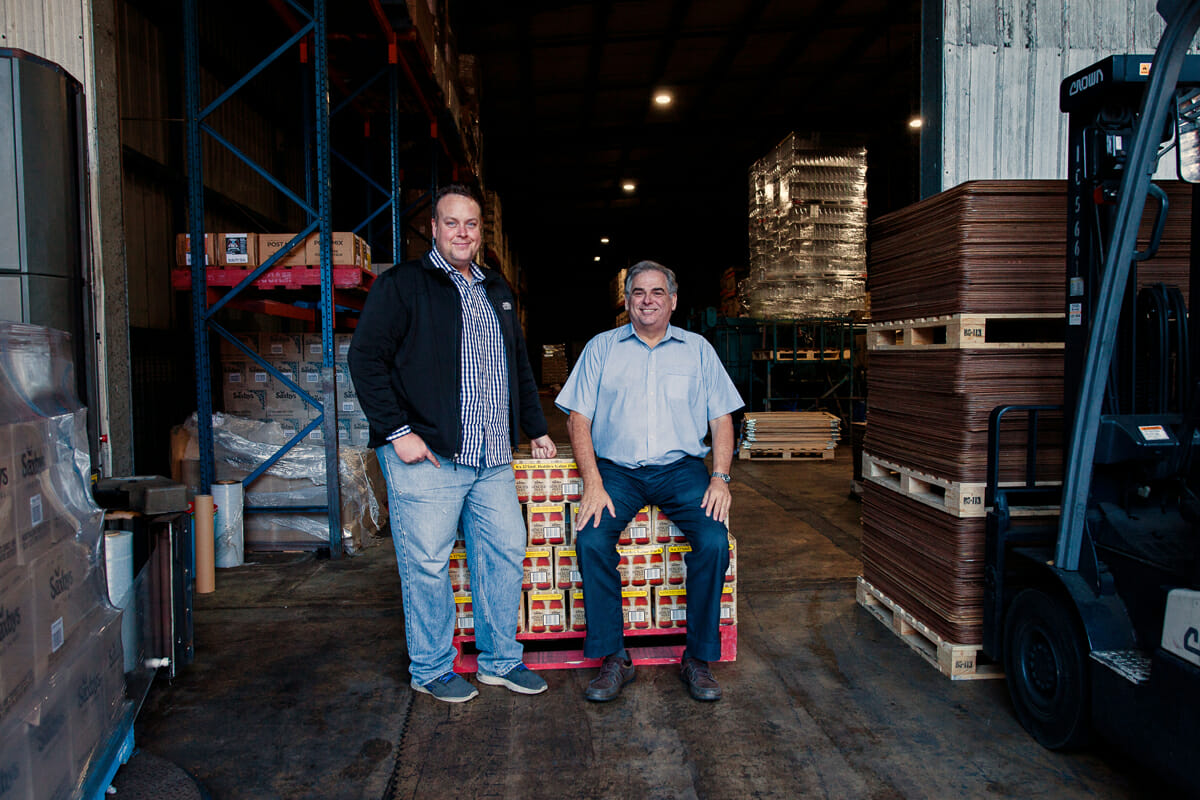 Reid Farrell & Ian Turner
As the company looks to the future, new challenges loom including, eventually, succession. Saxbys' Business Support Manager, Reid Farrell, is the only other current staff member to share the Saxby bloodline. "While we are the only family members actively working at the company there are relatives who are shareholders and lots of young people who may decide they want to get involved down the track. I was born in Texas and didn't start with the
company until I was 30," Reid notes.
A visitor to the current Saxbys factory may be disappointed by the lack of beards among the 50 or so staff. Certainly, there's nothing to match the facial forest sported by the company founder in his prime. Now, it's the type of bushranger beard that is often paired with a man-bun and a fixed-gear bike and is in vogue in many inner-city enclaves. Saxbys have sent up the hipster trend with a satirical advertisement which suggests that George Saxby was their original inspiration.
"I actually had a full hipster beard for a while there," laughs Reid. "But it wasn't real. It was photoshopped onto my company portrait, until Ian took it down. There is a genuine hipster market for our products – especially for young people who use soft drinks as alcoholic mixers," says Reid. "But that ad was mainly just a bit of fun. Soft drinks are meant to be fun."
To check out their clever commercials and for any other info go to www.saxbys.com.au