The Best Picnic Spots on the Mid North Coast
If you're looking for a romantic picnic spot on the Mid North Coast, get ready to make a tough decision. When it comes to spectacular vistas and sweeping views from the mountains to the sea, we are beyond spoilt for choice. Over on the Coastbeat Instagram, we asked you to nominate your favourite locations, and boy, did you let us know! To save you trawling through the comments, we've put this handy list together. Grab the blanket, basket and snacks from Fresco Coffs Central or IGA Port Central then head to one of these picturesque picnic spots today!
Bonville Headland
You've got Sawtell Beach to the north, Bonville Beach to the south and the iconic Sawtell Memorial Rock Pool plus the creek down below. There's plenty of room to spread out and feel like you have this sensational grassy headland to yourself.

Build your Dream Home in
Sawtell Commons
A Natural Fit – Meet the New Owner of Go Vita
Naturopath Nalia Kirkaldy has long relied on natural remedies and supplements for her family's health. As the new owner of Go Vita Coffs Central, she's excited to offer the same level of care to all customers. Coastbeat chatted with Nalia about her passion for natural health and got some tips on how to fight cold[...]
Muttonbird Island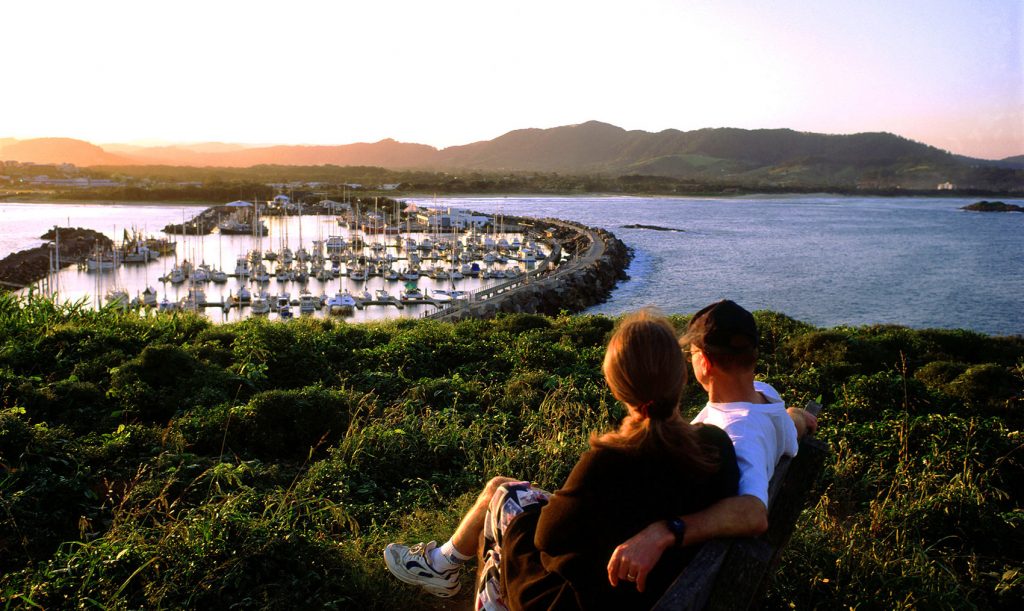 Sure, it may be a steep hike but oh, is it worth it! It's rare to have such a view back towards Coffs Harbour unless you're on a boat. Enjoy the panoramic perspective as you watch the sun dip below the distant hills.
Smoky Cape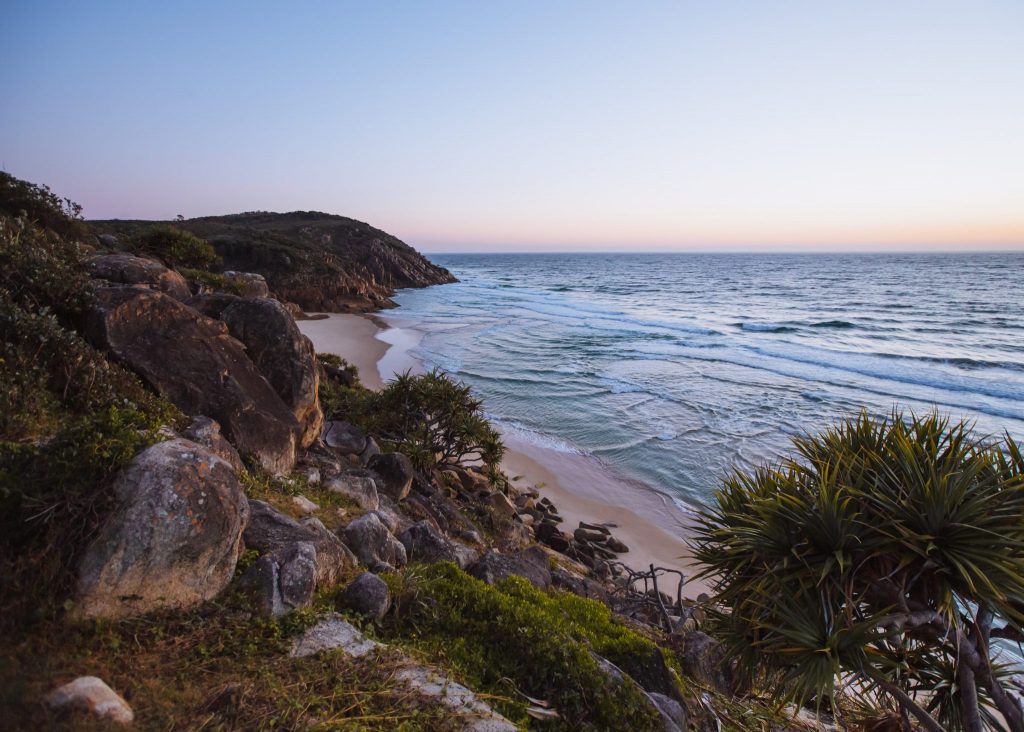 If you want to make a day of it, you could always hike to your picnic destination. The 10 kilometre trail from Little Bay to Smoky Cape takes you through the stunning Hat Head National Park.
Boambee Headland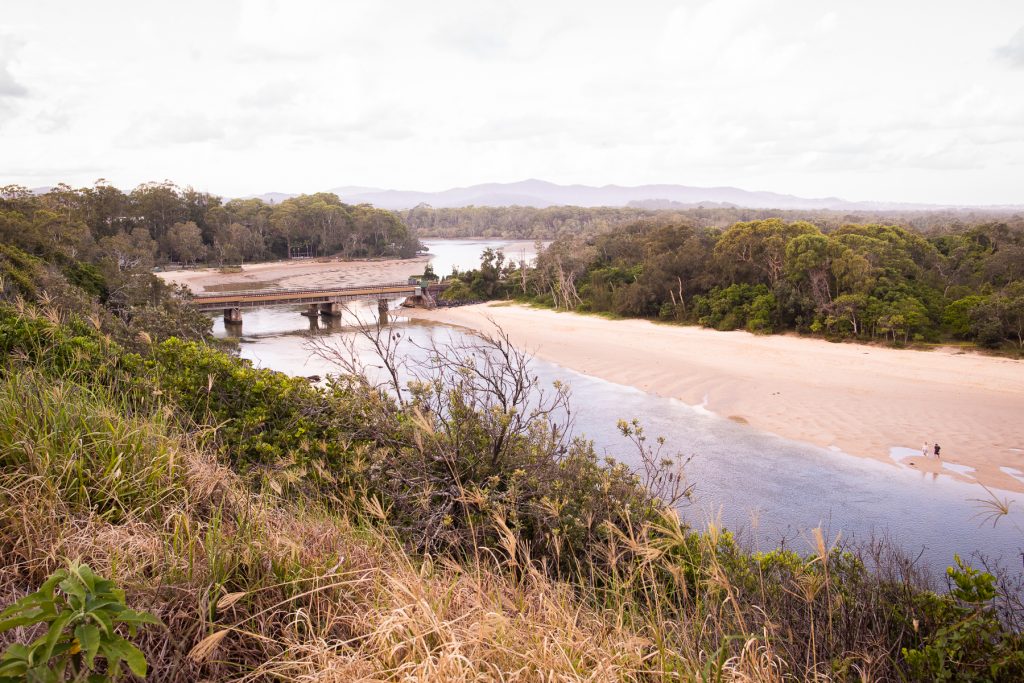 When standing on Boambee Headland it's hard to know which way to look. Wherever your gaze lands, you'll be treated to a visual feast. From the mountains to the creek and out to the ocean, then down the coast and over the village of Sawtell — this magnificent vista holds you in a thrilling embrace.
Crescent Head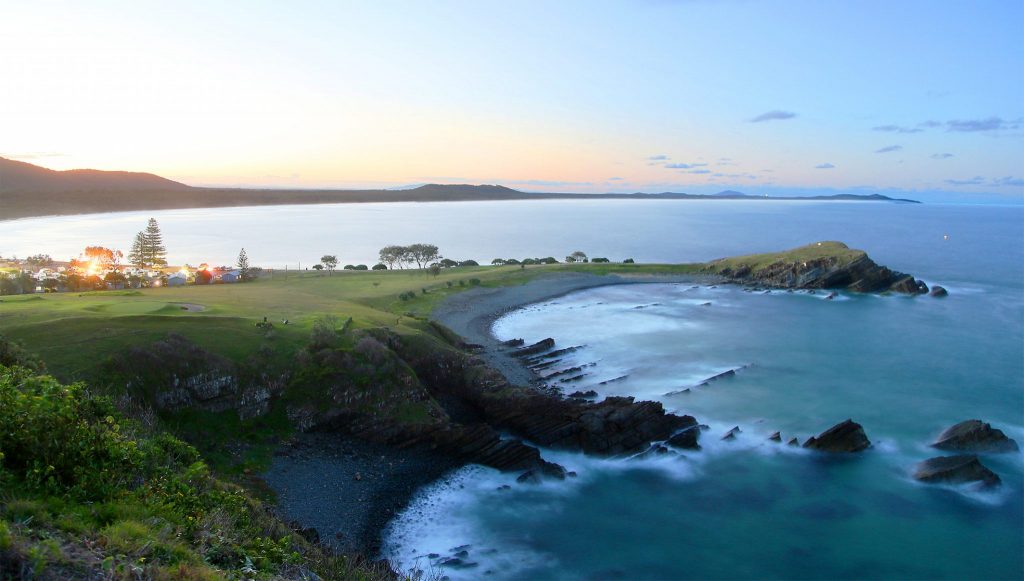 If you happen to be playing golf at Crescent Head just after sunset, this is what you'll see. But you don't have to sweat it out over six holes to cop this dazzling display. Head to Crescent Head Lookout and join the walking track over Big Knobby. Make your way north towards Pebbly Beach and stop wherever the mood strikes.
Urunga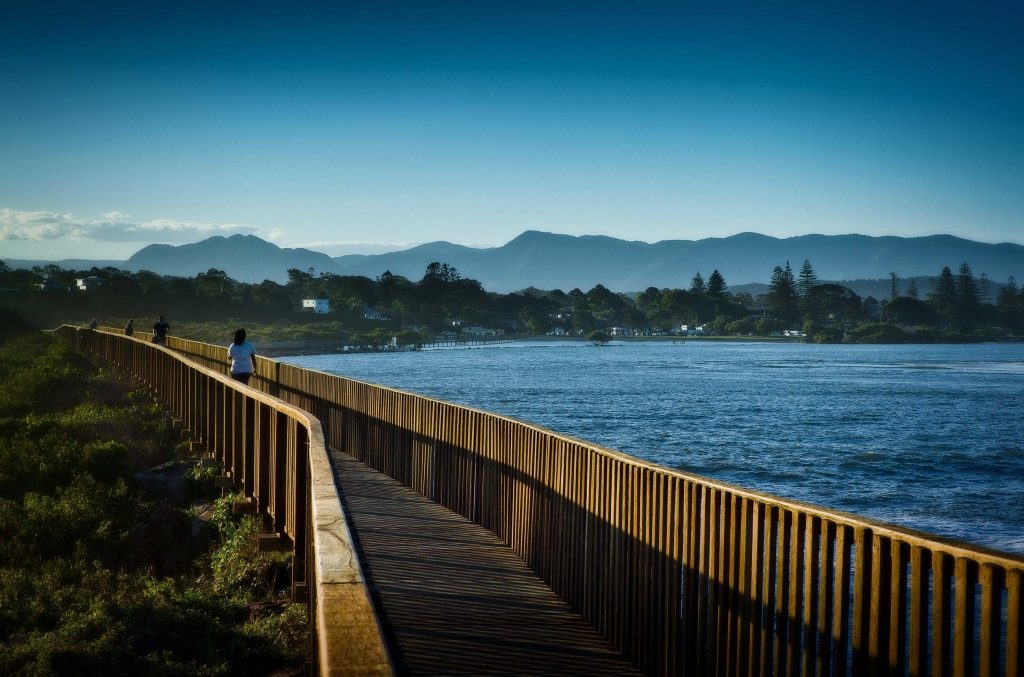 With the beach at your back and the Bellinger River by your side, take a stroll along the Urunga boardwalk. When you get to the lido, claim a patch of grass and tuck into your fancy cheese and crackers. *Chef's kiss*
Top Articles
Look At Me Now Headland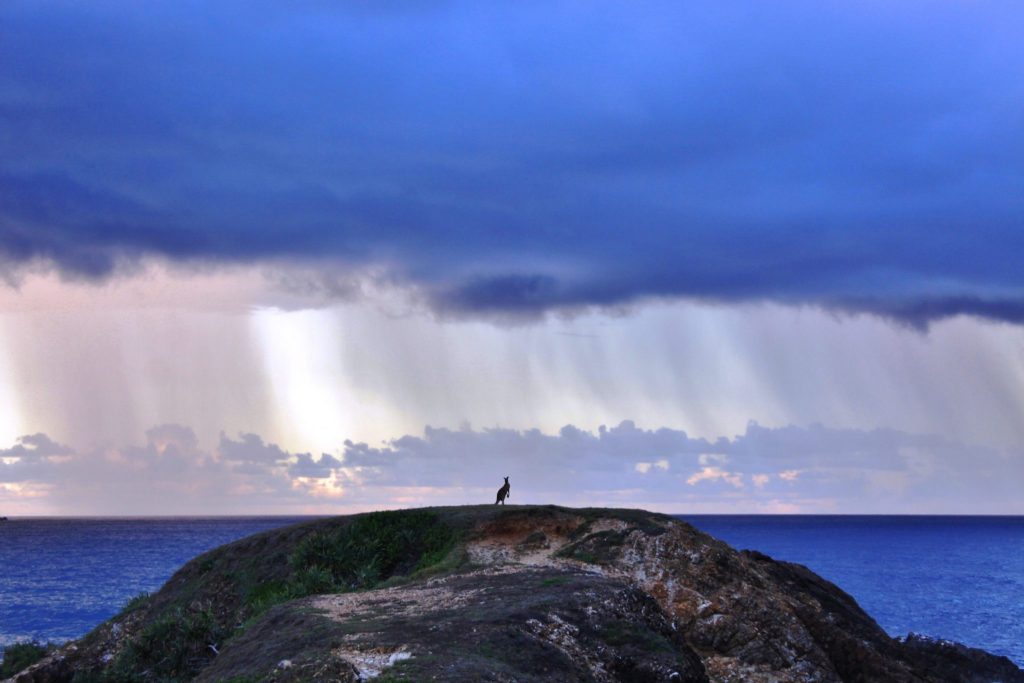 Share Love Day with the hopping locals at this super special spot. Eastern grey kangaroos own this reserve and you're bound to bump into a few. It will be a Valentine's Day to remember, no doubt!
Sealy Lookout
Walk out across the treetops and feel your worries slip away. Looking down at the Coffs Coast from a great height will give you a wonderful sense of perspective and a new appreciation for the person standing next to you. Nawww, all the feels!
South West Rocks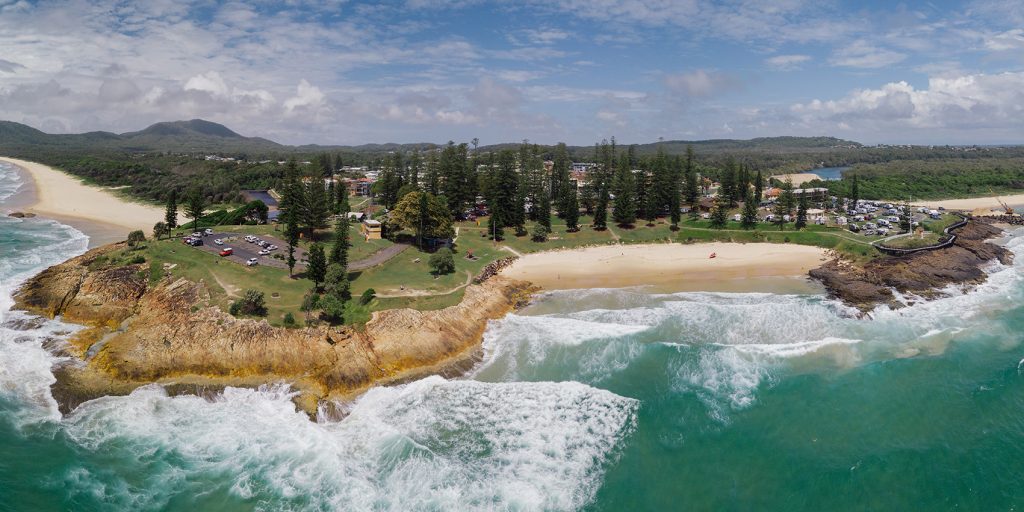 There are picnic spots aplenty along this sprawling headland. Cuddle up close and listen to the waves crashing agains the rocks below while taking in dramatic views up and down the coastline.
Never Never Creek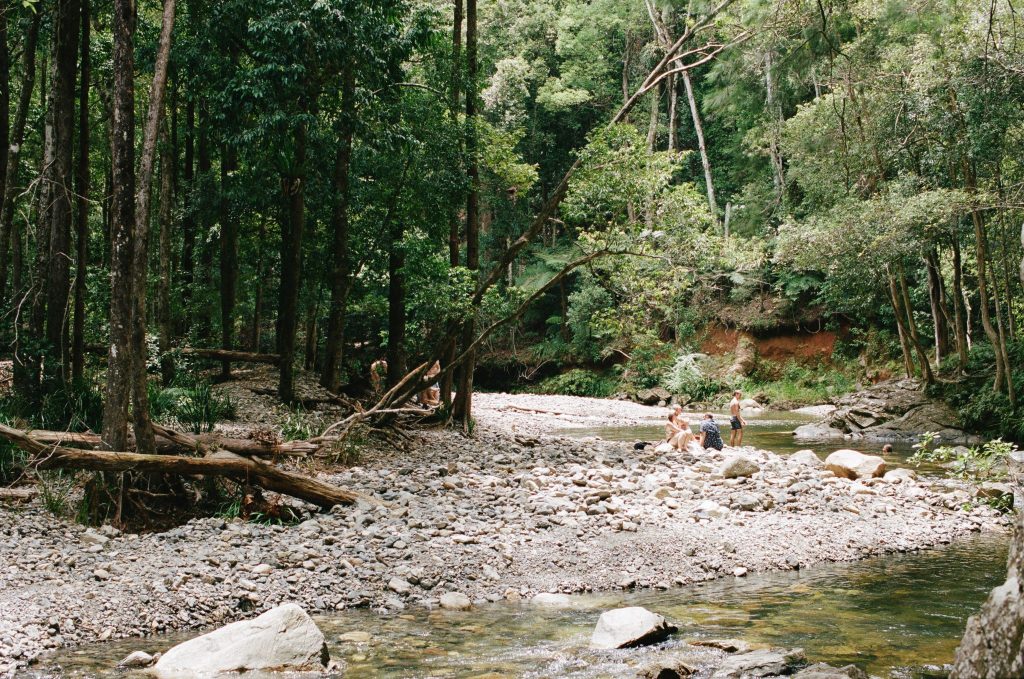 Not far from Bellingen you'll find yourself in the Promised Land. Sound too good to be true? It gets better! The Never Never Creek flows through this natural wonderland and offers many secluded little spots for a waterside picnic.
One lucky person won a Coastbeat picnic basket but you can still purchase one for yourself via Coastbeat Marketplace — click and collect available in Coffs Harbour!