Best Fishing Spots and Camping Areas on the NSW North Coast
Discover the perfect getaway location to fish & camp on the NSW North Coast
The North Coast of NSW is well known for having some of the best fishing spots and top camping locations in NSW. We want to share these amazing spots with you, so we asked a local adventurer. Who has shared some of his favourite fishing and camping spots throughout the North Coast.
Barrington Coast / Great Lakes Region
Jimmys Beach – Ideal for the family
On the southern shores of the Barrington Coast is Hawks Nest. It's a magic spot protected from ocean swells and winds, thereby making it an ideal camping location for family getaways. The combination of white sandy beaches and crystal-clear water is a great drawcard across the entire region but for me, Jimmys Beach is the icing on the cake when it comes to picture-perfect spots in this part of the world. With Jimmy's as your base, you have a host of fishing destinations at your doorstep.
Forster-Tuncurry – Luxury Hotels to Camping locations
It's a top choice for family escapes with varying accommodation options – be it camping in Booti Booti National Park, staying in luxury hotels overlooking the tranquil rivers or renting a beachfront home through Airbnb or a local real estate. Forster-Tuncurry is also home to the wonderful Wallis Lake and it's easy to slip into holiday mode as soon as you cross the bridge and look upon the aquamarine water.
Wallis Lake – Home to a variety of fish
Whether you're into tussling big bream from oyster leases or drifting some nippers for flathead, Wallis Lake is the fishing spot for you. About a hundred square kilometres (surface area) of pristine estuarine lakes are home to farms that produce some of the best Sydney Rock Oysters you can wrap your mouth around.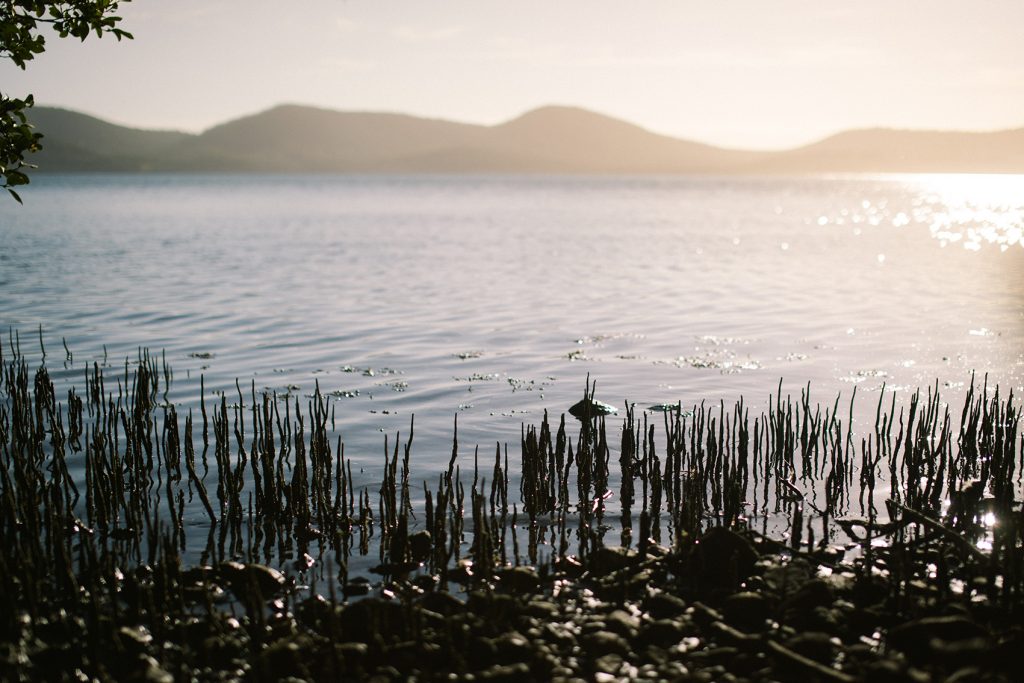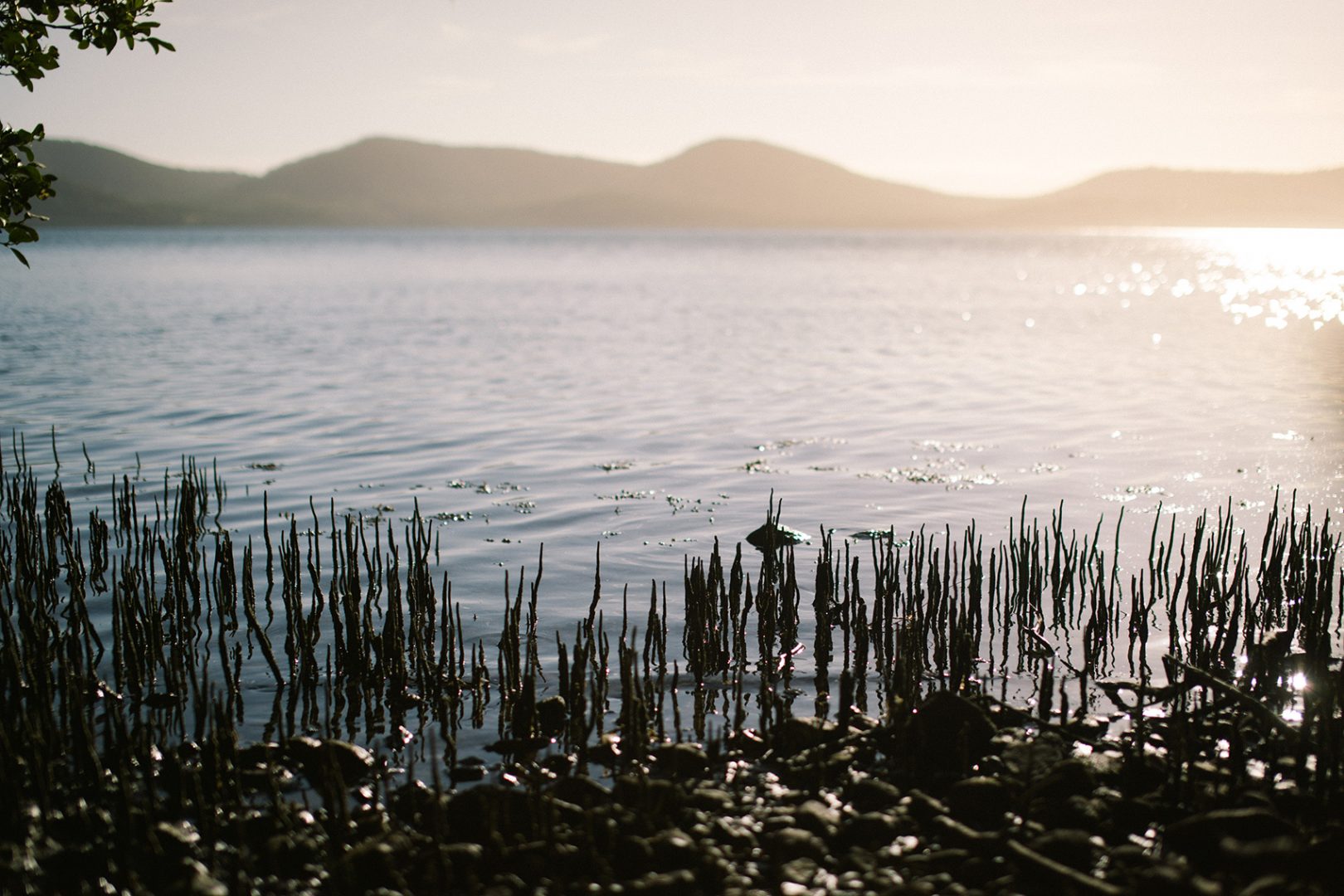 Overlooking Wallis Lake at sunset. Image by Cain Pascoe
Port Macquarie Region
These are just a few of the places to fish in the fishermen's paradise that is Port Macquarie. For a more in-depth breakdown of the top fishing spot in the Port Macquarie region, then read our "Fisherman's Paradise – Port Macquarie" article.
Camden Haven – A magical estuary system ideal for fishing & boating
About 20 minutes south of Port Macquarie lies a magical estuary system with a network of lakes ideal for fishing and boating. The Camden Haven River offers a safe entrance to the ocean and keen anglers can access many great reef fishing spots. The rivers and lakes themselves are renowned for bream and flathead. Additionally, when in season, the prawns in the lake will fill your nets and your bellies.
Diamond Head – A paradise for nature lovers
When it comes to camping in the Port region, it's hard to beat Diamond Head. It really is a paradise for nature lovers. Most of the campgrounds in the area make for an easy trip to the beach, lake or river. Beach fishing, walking in Crowdy Bay National Park or just chilling out with the local wildlife. You can easily fill your days in this beautiful section of the coast.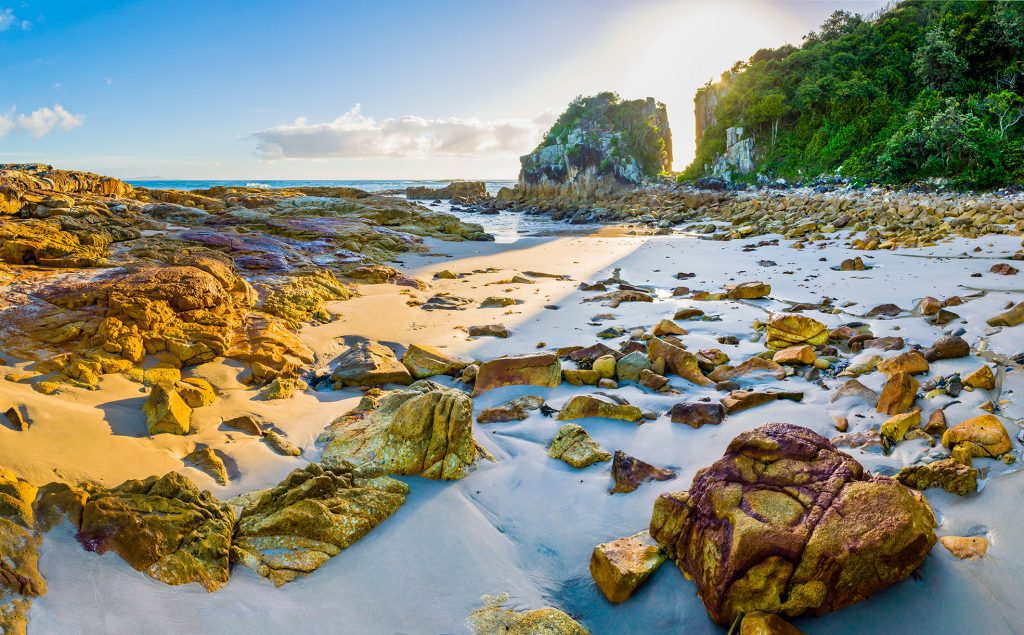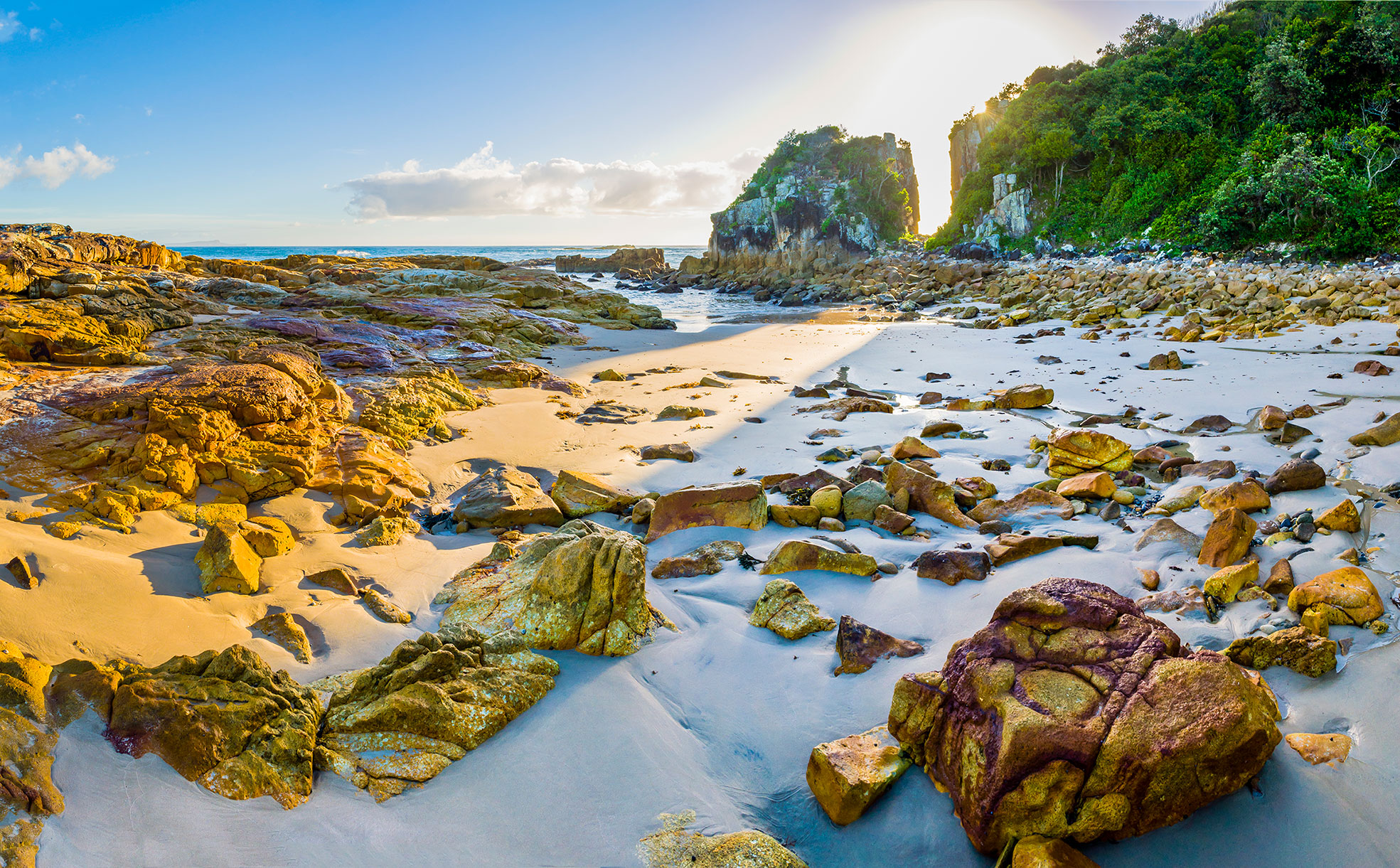 Diamond Head is a recommended spot in the Port region. Image by Matt Cramer: Greater Port Macquarie Tourism
Macleay Valley Region
South West Rocks – A Fishermen's Playground
Families are drawn to South West Rocks for its stunning beaches, relaxed lifestyle and amazing natural surrounds. Camping in Arakoon National Park with the striking sandstone Trial Bay Gaol on one side and the pretty, protected beach on the other is a sight to behold. Not surprisingly, Trial Bay Campground is extremely popular so it's wise to book ahead, especially in school holidays. 'The Rocks' as it's locally known, is also a fisherman's playground with pelagic species like marlin and tuna, when in season, easily targeted close to shore. Smoky Cape Lighthouse is another treat for visitors to the area and only a short drive from SWR.
Bass Lodge – Comfortable Accommodation for exceptional bass fishing nearby
The Bass Lodge is nestled in the Upper Macleay Valley between Kempsey and Armidale where Georges Creek meets the Macleay River – famously known as Georges Junction. The Lodge itself is a true masterpiece of design and comfortably sleeps 12 people. The bass fishing on the Upper Macleay can be exceptional and the river is picturesque as it winds down through the valley towards Kempsey. The road snakes alongside the river and there are many sites from which to access the river for fishing.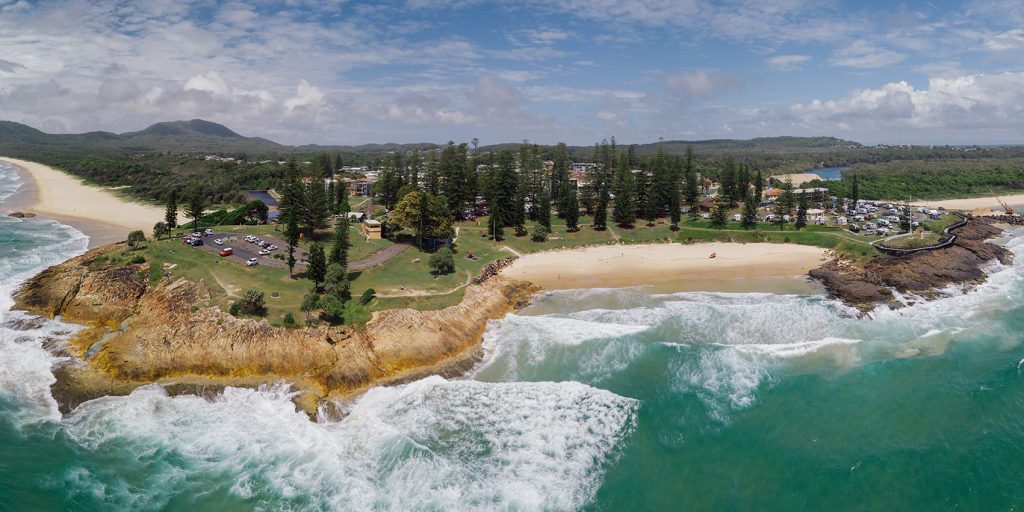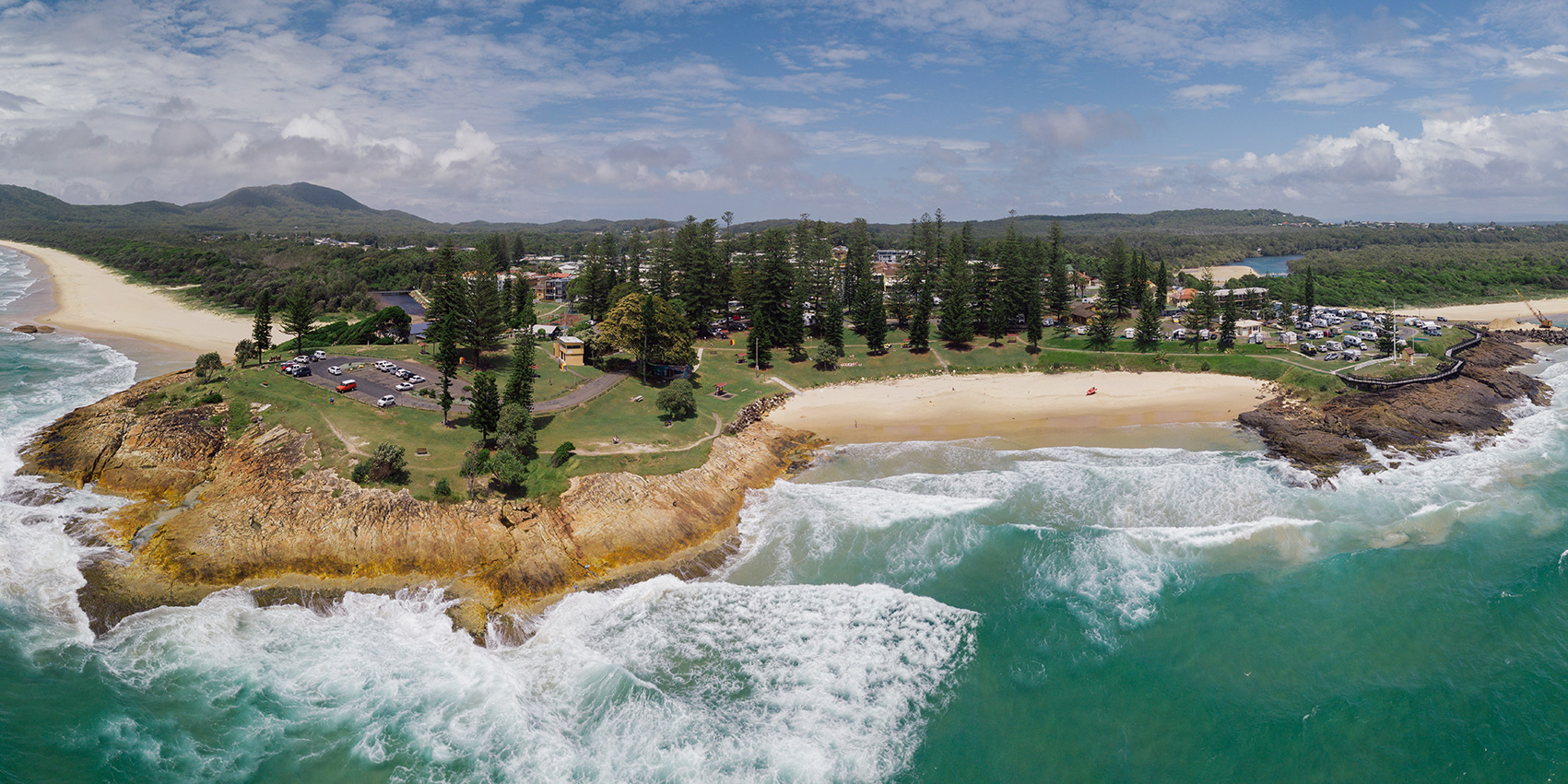 Nature lovers can't go wrong at South West Rocks. Image by Cain Pascoe
Coffs Coast Region
Below are just a few of the best spots on the Coffs Coast. In fact, we've written another article all about the best fishing spots on the Coffs Coast, & the top campaign locations in Coffs Harbour.
Shopping in the Heart of
Coffs Harbour
Mylestom – A great holiday escape for camping and fishing
With kilometres of pristine beach on one side and the Bellinger River on the other, it's hard not to love Mylestom for camping and fishing. This little village has a lot to offer for a holiday escape. The river will keep you busy with waterskiing, fishing or just lazing around the tidal pool and the more adventurous among you can stroll up the beach to Bongil Bongil National Park. Don't forget to have a night off the cooking and head to the local bowling club for what I consider to be the best Chinese food on the north coast. Not to mention, Mylestom Store also does delicious food.
Station Creek – An adventure-filled playground for families
Yuraygir National Park, between Coffs Harbour and Yamba, is an adventure playground for families. 4WD tracks, creek crossings, isolated beaches and excellent fishing are just a few goodies on offer here. Also, you have the choice of several camping areas throughout the National Park but it's Pebbly Beach that draws the real outdoor enthusiasts. A tidal creek crossing restricts a lot of traffic (high clearance 4WDs are advised and boy, do these guys have fun getting in there!).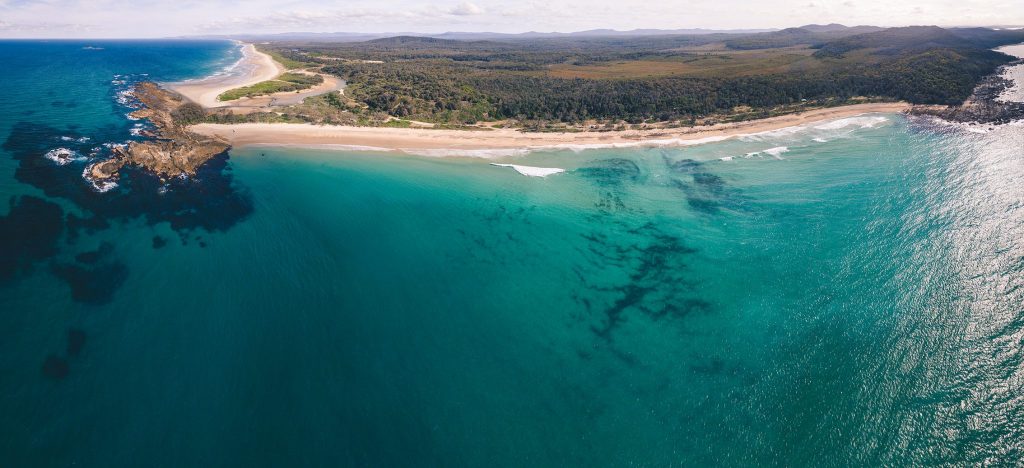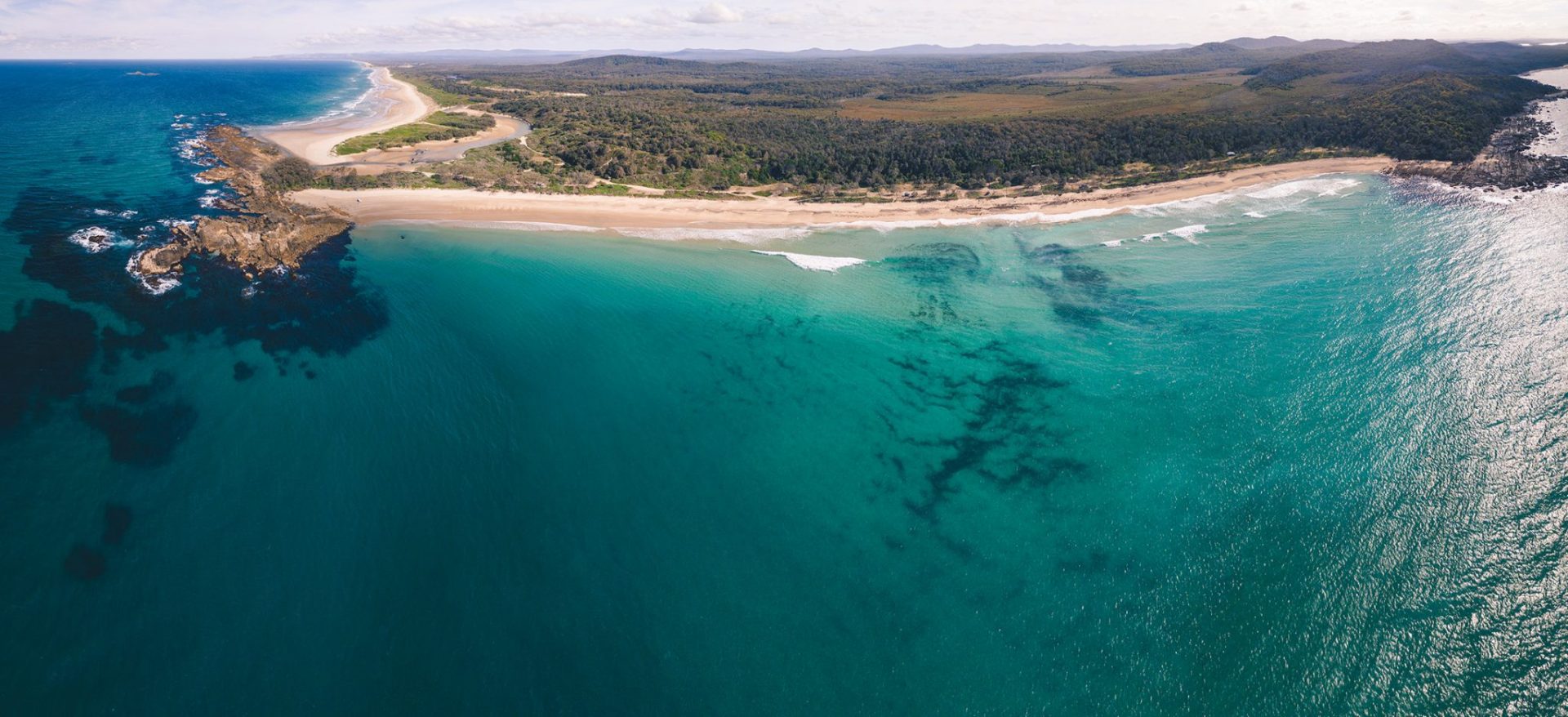 Station Creek in the Yuraygir National Park is an adventure playground. Image by Alicia Townley
Clarence Valley Region
Yamba – W

inding estuaries and magnificent offshore fishing
The Clarence River spills into the Pacific Ocean at the gorgeous town of Yamba. With top surfing beaches, winding estuaries and magnificent offshore fishing, it's hard to know where to start. For those with a boat in tow, you have a myriad of fishing options but my pick is the many rock walls that line the river mouth. In peak season, Yamba's population triples so it's worth making plans well in advance if visiting over Summer.
Clarence Gorge – The most iconic Australian Bass Fishing Location
This would have to be one of the most iconic Australian Bass fishing spots in Australia. People travel from far around to see the beauty of The Gorge and catch the mighty Clarence River Bass. There are properties on either side of the Clarence River Gorge. Which offer a range of camping and cabin style accommodation. The Gorge on the southern side of the river and Wave Hill Station on the north side are both highly recommended.
Happy camping and fishing folks!
Additionally, we've written a more in-depth article about this iconic fishing location here for you to read.



The Gorge is renowned for its bass fishing. Image courtesy of My Clarence Valley
A bit about Paul van den Boom
Coffs Harbour based Paul has a passion for fishing, camping, 4WDing and bodyboarding. He loves getting out and about and exploring our beautiful region. Follow Paul on Instagram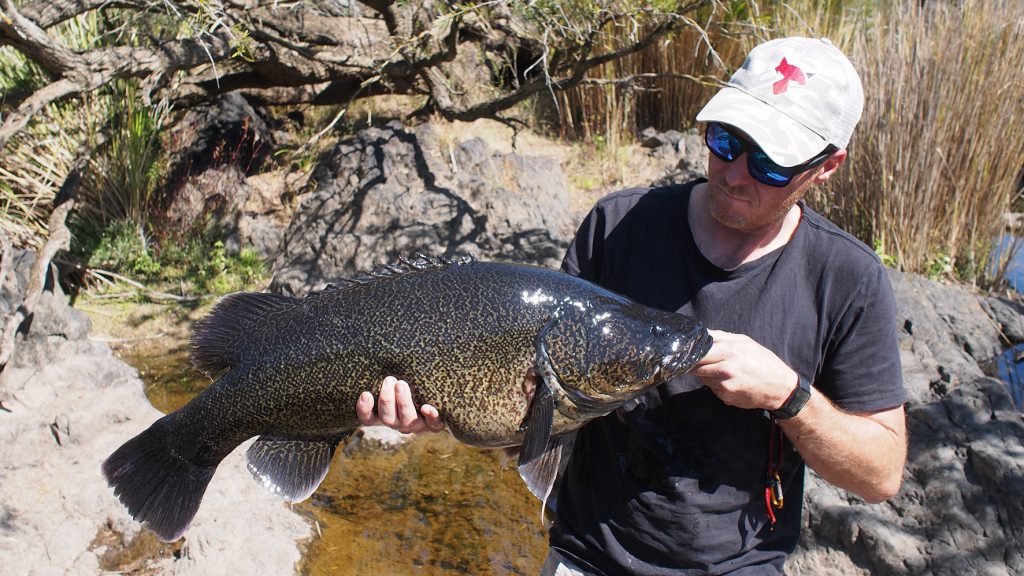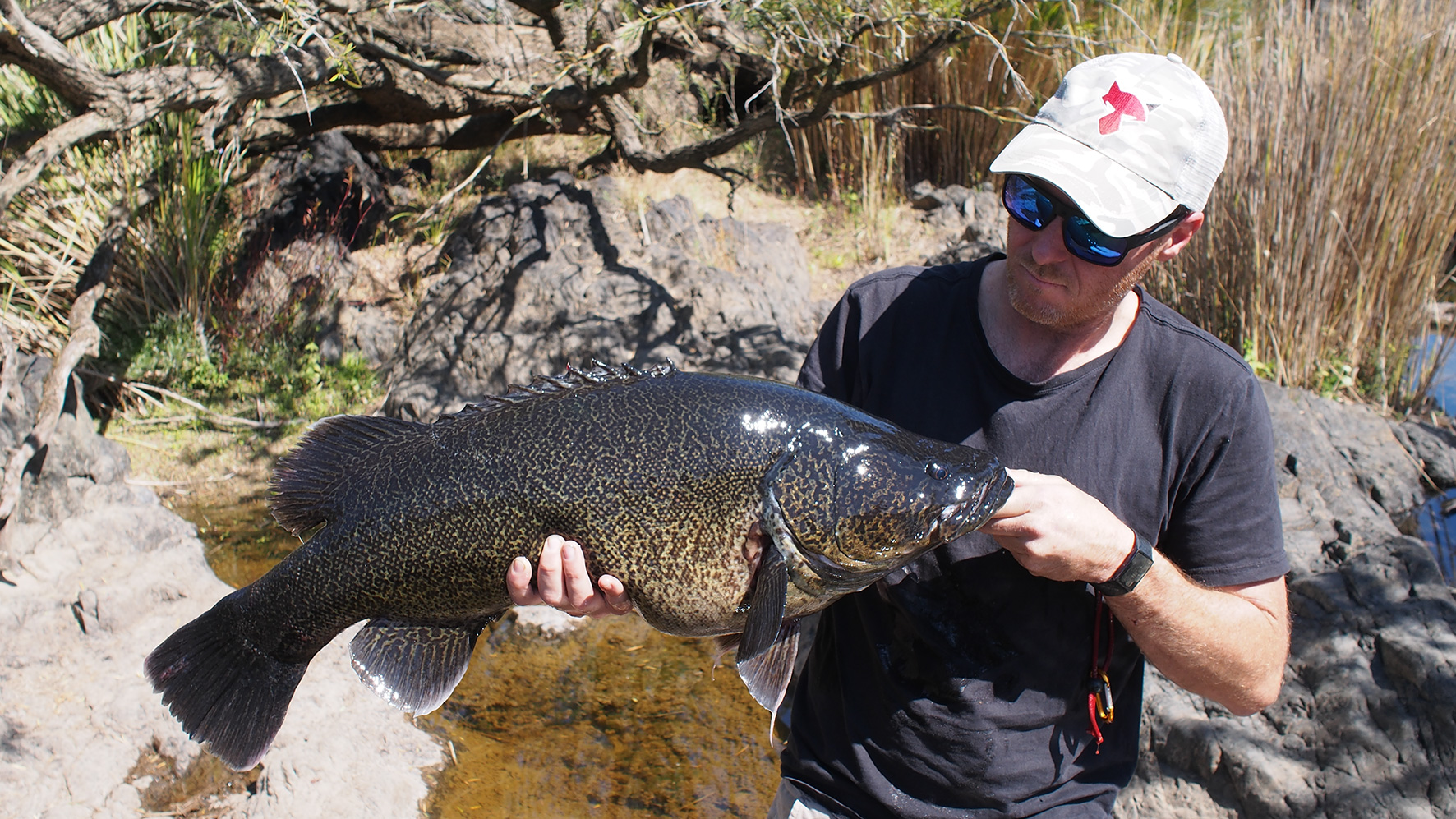 Paul with his Clarence River cod catch