Book Face Port Macquarie share their recommended reads for Summer 2019/20
The team from Book Face Port Macquarie share their recommended reads this season.
Fiction
The Wife and the Widow
Cathy and her colleague Chris both rave about this new thriller from the same author as The Nowhere Child, one of Australia's best-selling debut novels. "All we can say about this book by Christian White is that whatever you think might happen, don't believe it for a second. NOTHING is as you expect. It's tricky to write a review without giving away key plot points but we will say that it is filled to the brim with plot twists and constant 'What the?' moments that will resonate with you long after you've finished reading."
Silver
Chris Hammer's Silver is the sequel to last year's compelling investigative crime novel, Scrublands. The Australian author keeps with the protagonist from his debut, seasoned journalist Martin Scarsden. Despite vowing never to return, Scarsden finds himself back in his hometown of Port Silver where he learns that his childhood best friend has been brutally murdered. The book is filled with twists and turns to keep you guessing and turning the pages!
The Testaments
The Handmaid's Tale television series introduced Margaret Atwood's 1985 book to a whole new audience and The Testaments is her much-anticipated follow-up. Set 15 years after Handmaid's, it is told from the perspective of three female narrators, Aunt Lydia, Agnes and Daisy.
Aunt Lydia still holds a powerful position in Gilead, training and managing handmaids. Agnes is the child forcibly given up by Offred and Luke and now the daughter of a Commander and his wife. Daisy is a politically active teen living in Canada who discovers she was Baby Nichole, the infant born to Offred and smuggled out of Gilead years before. A plan is hatched to smuggle Daisy back into the totalitarian state to retrieve damning documents that could bring about the regime's demise. It is here that the characters' paths intersect and become tightly woven together.
It Sounded Better in My Head
Young adult readers are loving this debut novel by Nina Kenwood that portrays the insecurities and confusion of young adulthood with humour, authenticity and empathy. It is written in confessional first-person by Natalie who has just finished Year 12 and is blindsided by her parents' decision to separate. Nothing quite makes sense and then Natalie develops feelings for Alex, her friend's older brother, and her world really changes.
Booktopia describes this book as a 'deeply tender coming-of-age story about first love and friendship.' It may be in the Young Adult genre, but this is a heart-warming tale for all.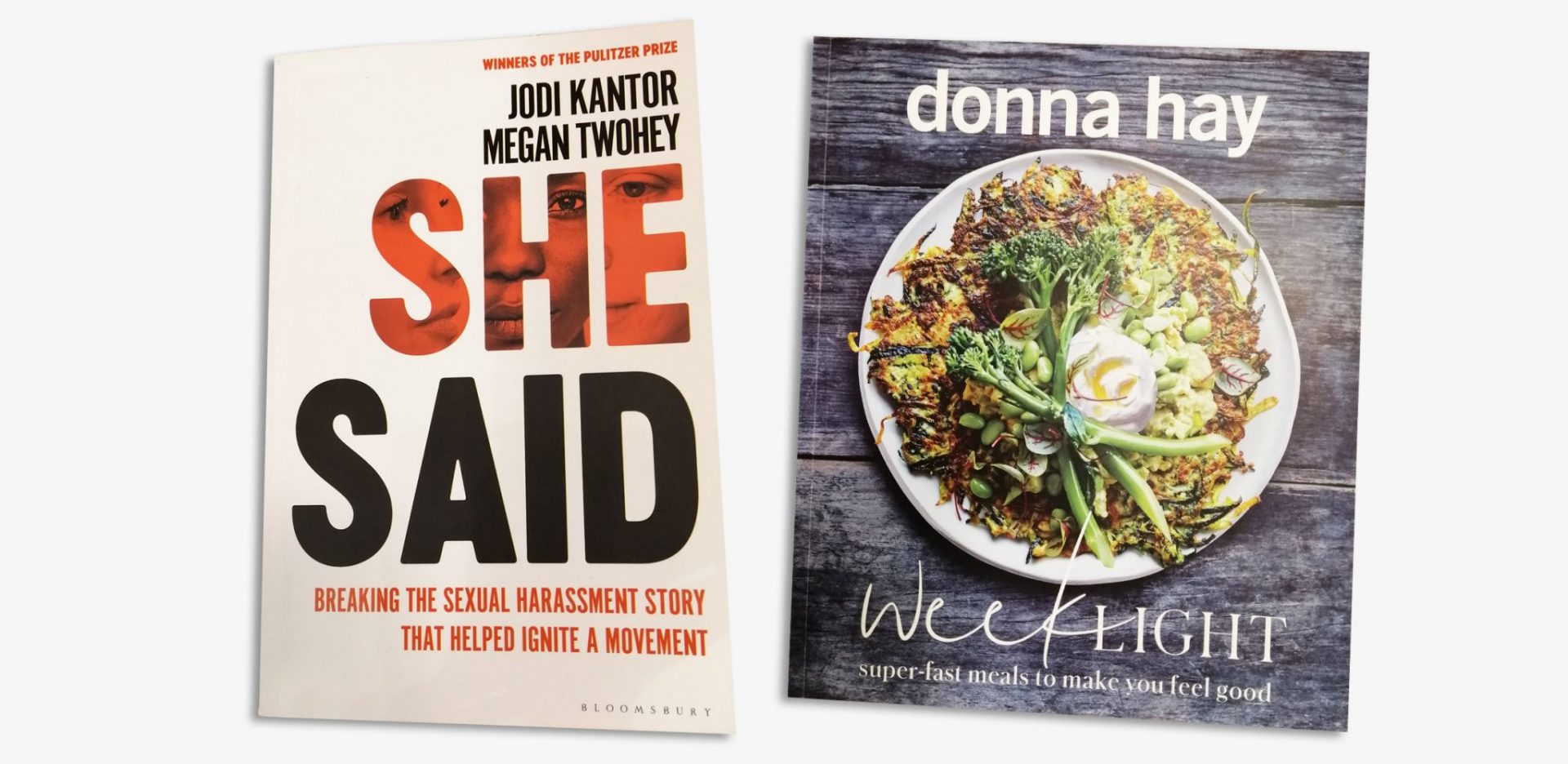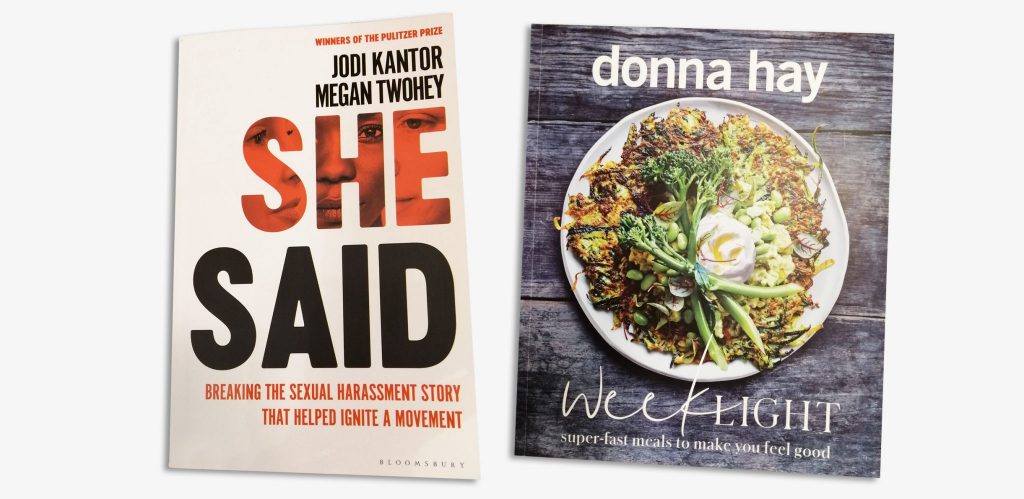 Non-Fiction
She Said
This critically acclaimed read is by the Pulitzer Prize winning reporters behind the article that exposed the decades of sexual harassment and abuse by Harvey Weinstein. In She Said, Jodi Kantor and Megan Twohey share the thrilling untold story of their investigation that sent shockwaves around the world and was instrumental in propelling the #MeToo movement. 
Week Light
Australia's best-selling cookbook author, Donna Hay brings her weekly meals to us with family-friendly, fuss-free meals. She has reworked many of her all-time classic meals and vegetables are certainly celebrated in this new release. Hay says, 'This book is about using food to refuel and re-energise, while nurturing ourselves with flavour.'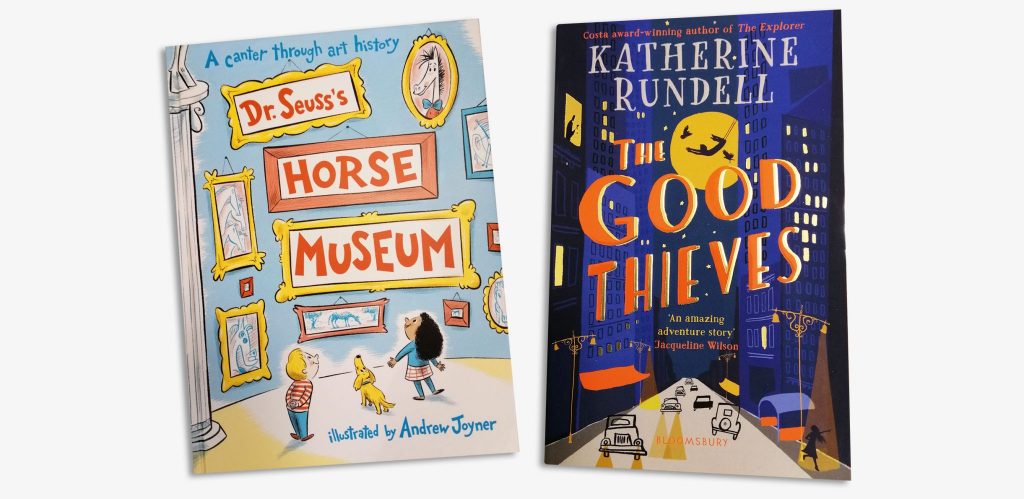 For Children
The Good Thieves
This fast-paced heist adventure from Katherine Rundell is getting rave reviews for its interesting and genuine characters and edge of your seat plot. The story, set amidst the glamour and grit of Prohibition Era New York, centres around brave and clever heroine Vita Marlowe and her beloved grandfather, Jack. Jack has been swindled out of his home and possessions by a notorious conman with Mafia connections. Vita meets other plucky kids and together, the group try to undo the wrongs done to Jack. The Good  Thieves is recommended for readers aged 9 and up.
Dr Seuss's Horse Museum
This playful new picture book is based on manuscripts and sketches discovered in archives in 2013 and explores art through the unique Seuss lens. It makes the perfect gift for a budding young artist or any fan of this beloved author. The Cat in the Hat and the Grinch both make cameo appearances. This fun new work also has an Aussie connection with one of our own behind the wonderful illustrations – acclaimed author and illustrator Andrew Joyner.

All the above titles are available at Book Face Store and Café at Port Central. Ph) 6584 6001