Best Books for Easter
The Dunggiirr Brothers and the Caring Song of the Whale
Ready for whale watching season? Here's a beautifully crafted picture book from Ngambaa and Gumbaynggirr Countries, told with glorious images by Aunty Shaa Smith with Yandarra. And a whole lot of friends, including Gurruuja, the whale. 
Aunty Shaa tells the story of the Goanna Sisters, Wirriiga, and how they made the waters rise. The Koala Brothers, Dunggiirr, and the whale, Gurruuja, saved the people from drowning. How? No spoilers – you'll have to read the book.
The Dunggiirr Brothers and the Caring Song of the Whale is told with the permission of the Elders. It gives great insight into First Nations traditions in our area and how if we love Country then Country loves us back. Aunty Shaa shares language and philosophy in a beautiful story simply told. Find a young friend, child or grandchild and share a traditional Australian story with them.
The Islands
The Islands is the first novel by Northern Rivers writer, Emily Brugman. It draws on her Finnish heritage and love for the Australian landscape. The novel is lyrical, evoking WA coastal culture through the eyes of Finnish migrants in the mid-1950s. The characters come from cray fishing families living on Rat Island, off Geraldton. Each migrant brings with them a little of the darkness from their cold country, hoping for illumination beneath the burning skies of this brave new land. 
The story starts with a mysterious death that brings the lost fisherman's brother, Omni, to Rat Island. We follow Omni, his wife Alva and their daughter, Hilda, as they struggle for footing in their new home. Many of us will recognise ourselves in Hilda, a girl caught between her ancestral past and the future, between self-realisation and the expectations – and dangers – of a man's world. Brugman's Australia fills a gap left by Anglo-centric stories such as Tim Winton's 'Cloudstreet'. The Islands is an engrossing family tale handled lightly, with great love for all the worlds it touches upon.
Cathy's Pick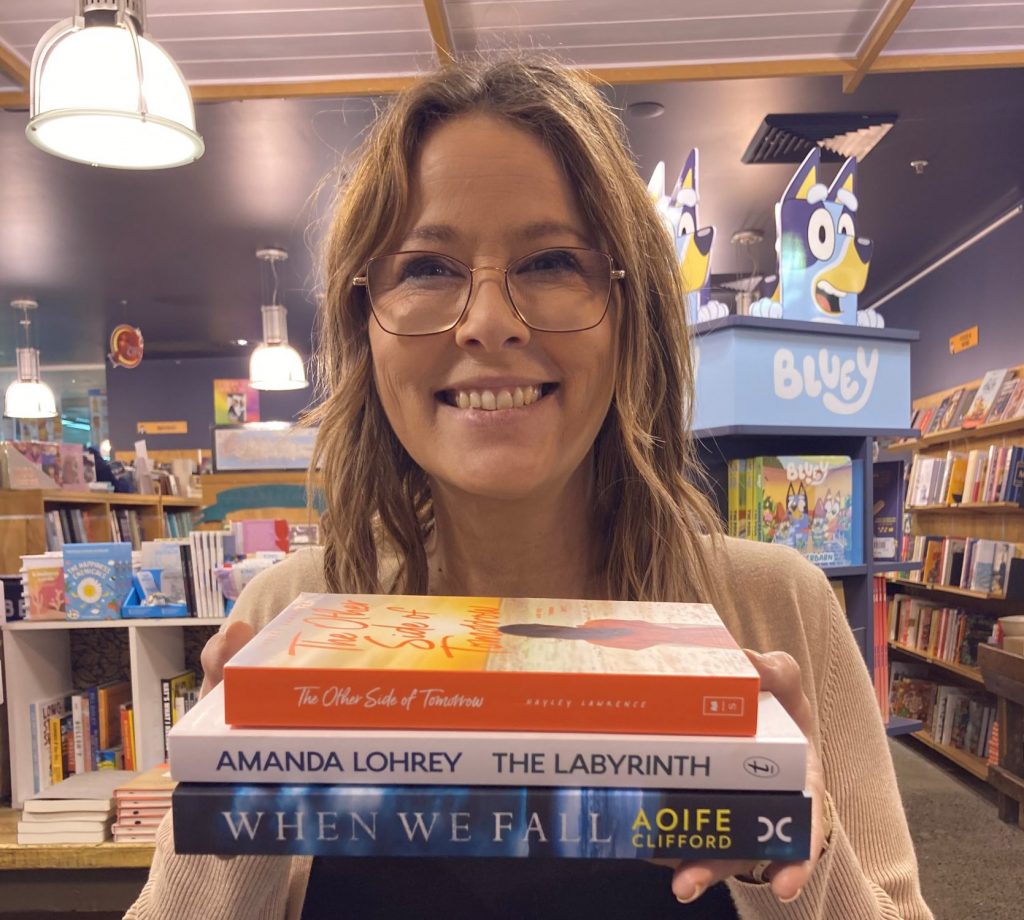 And from our resident bookspert, Cathy at Bookface Port Central, comes these Easter reading recommendations:
When We Fall
This is the third book for Aoife Clifford and in my opinion, the best. We 'meet Alex Tillerson as she returns to her home town to 'look" after her mother. She's escaping a failing marriage and career, and hopes to tidy up any loose ends around her mother's ailing health as quickly as possible, That is until, while out walking on the beach, they find a severed leg.
Alex's inquisitive mind won't leave it alone. She becomes heavily involved in finding out the truth, but at what cost?
An intoxicating combination of family, death and small town secrets When We Fall is a an absolute page turner.
The Labyrinth
Amanda Lohrey's moving tale of grief and community was the winner of the 2021 Miles Franklin Literary Award. Lohrey explores the possibilities that come with starting over as her protagonist, Erica Marsden, retreats from the city to a small community to escape family tragedy. While finding peace with her situation she obsesses about building a labyrinth. In order to create this she must learn to trust strangers, and herself.
A story of guilt , denial and the tender yet fraught relationship between parents and children.
The Other Side Of Tomorrow
What if you thought you had forever, to live your life? To tell your story. But what if forever was taken from you? When your tomorrows are numbered, all you have is now.
This emotionally gripping Young Adult novel by Port Macquarie author, Hayley Lawrence, is her fourth. It tells a moving story of sadness and sickness, told in Hayley's uniquely beautiful style, Hayley's ability to draw you into even the saddest of stories makes her a mesmerising storyteller. A must-read for all teens.
Find these beautiful books at Bookface, Port Central, or The Book Room, Byron Bay and Lennox Head.