Bellingen Nature Bike Rides
Shhhh! Listen to the world turning.
And the wheels too, as you ride through the magical bushland on a Bellingen Nature Bike Ride.
A love of 'fitness, silence and nature interaction' inspired Jane Noack and Mark Grebert to start Bellingen Nature Bike Rides. 'It's not about hardcore mountain bike riding or super sleek lycra cycling,' says Jane. 'It's simply about getting on a bike, using your body and enjoying nature.'
The rides operate from Jane and Mark's beautiful property, 15 minutes from Bellingen, near Coffs Harbour. They border the Jaaninga Nature Reserve, home to the Newry Golden Wattle, as well as myriad other flora and fauna. Riders find the bicycle perfect for moving quietly through the landscape, to catch animals unawares, like the Australian Heritage Brumby on the adjoining Brumby Sanctuary. Cyclists are encouraged to take the time to picnic and explore the countryside of lush rainforest gullies, giant eucalypts and the beautiful Kalang River.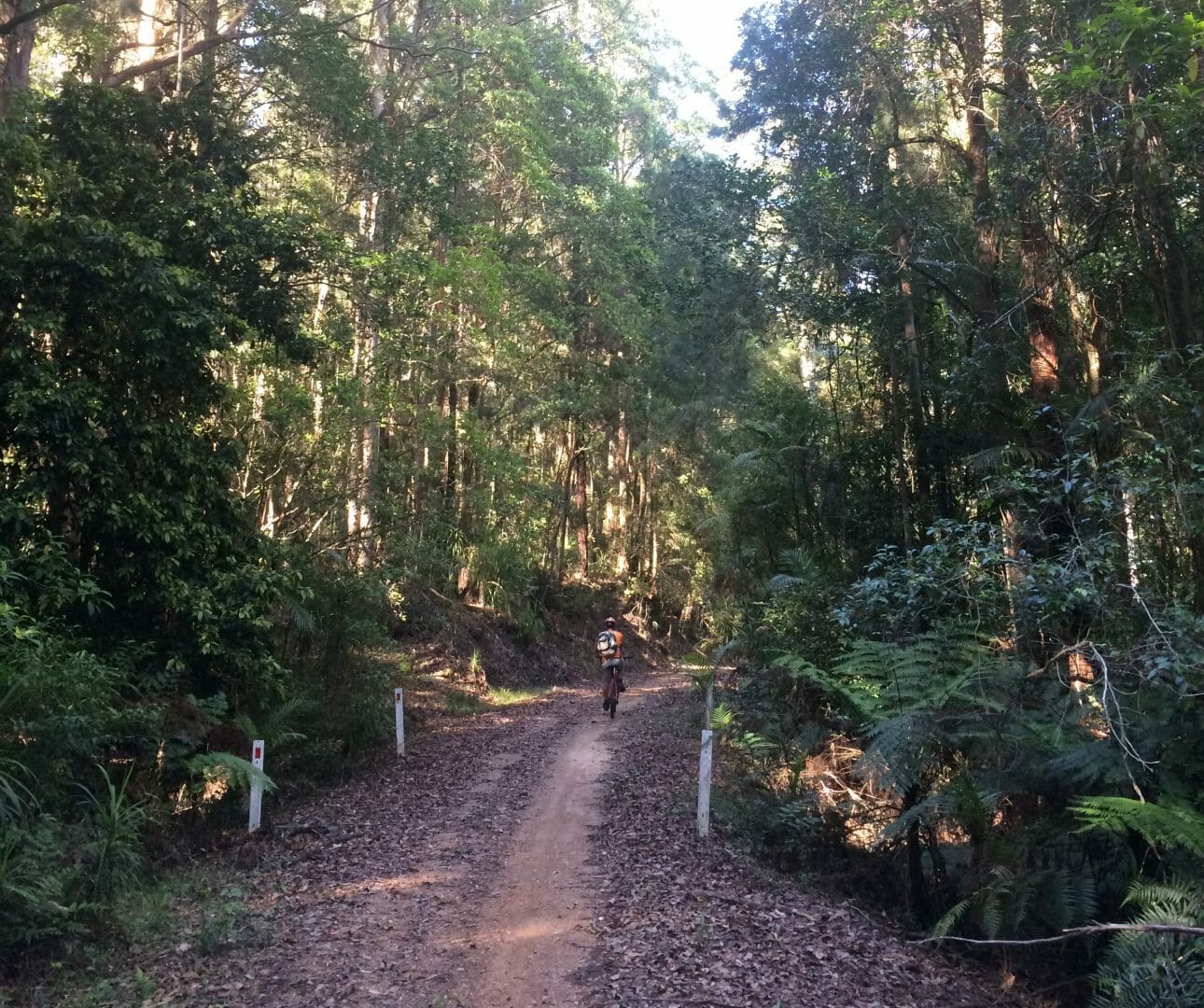 There are three main rides: the easier one hour Kalang River Ride, the challenging Rocky Wharf Loop, and the longer intermediate Basin Road Loop. Bellingen Nature Bike Rides is suitable for all levels and ages of riders, offering a variety of bikes, as well as bikes and child-seats for young explorers. Drop-offs and pick-ups can be arranged from other locations for off-the-map explorers.
Prices are reasonable, charged from an hourly to a day rate; hiring Jane and Mark's well-maintained bicycles saves you the hassle of pumping tyres, servicing gears and transportation. For road-trippers, riding is a great way to experience nature and get some exercise after sedentary hours of driving.
The rides provide time and space for families, couples and friends to talk, reconnect and share in the beauty of our natural environment.
Check out Bellingen Nature Bike Rides on Facebook or Instagram.