Behind the Scenes at Dolphin Marine Rescue
What happens to injured or threatened marine animals once they've been rescued? Over the next few months, we'll take you behind the scenes at Coffs Harbour's Dolphin Marine Rescue. We'll introduce you to vet Dr. Duan March and show you what it takes to rescue, rehabilitate and release the animals in his care.
Meet Sid and Grant
Loggerhead turtle hatchlings Sid and Grant are hopping on the scales for their regular weigh in. Both loggerheads – or 'little dudes' as vet Dr. Duan March fondly calls them – amount to no more than 30 grams. They're being cared for by Duan and his team until they are strong enough to be released back into the ocean.
"Sid came to us from Sandy Beach south of Woolgoolga and Grant was rescued by FAWNA (For Australian Wildlife Needing Aid) volunteers at Grants Beach down near Laurieton," he explains. "It's remarkable that they were even found alive."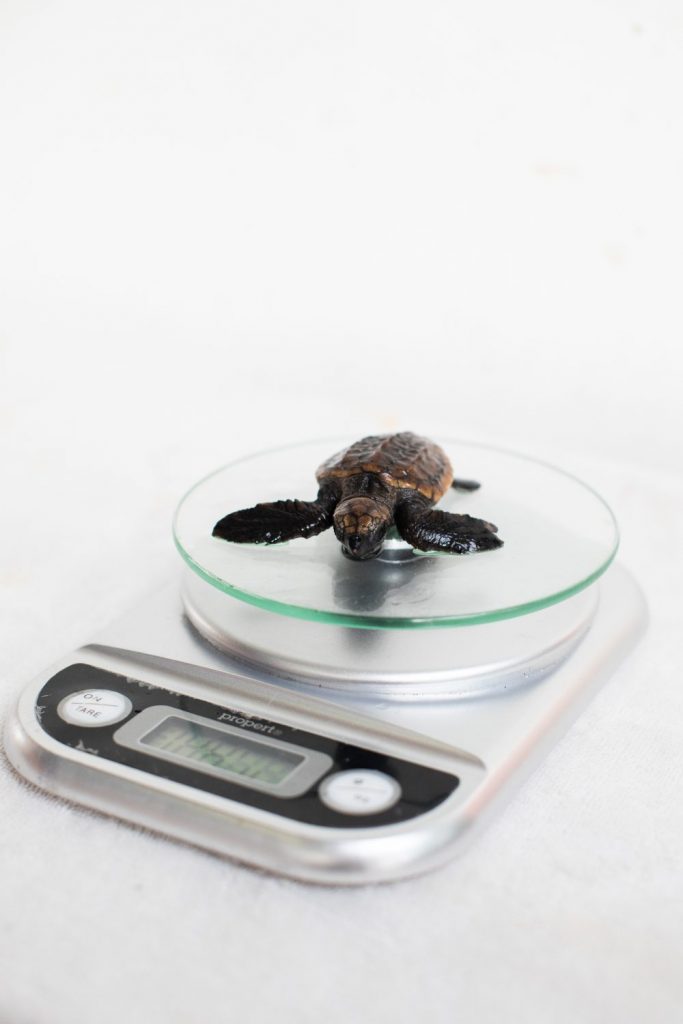 A rough start
Duan estimates that in the past few weeks, about a dozen hatchlings have washed into shore between Tweed Heads and Port Macquarie. While wash backs are common, the East Australian Current combined with large southerly swells have made things tougher than usual for these tiny creatures.
"There are risks at every turn," Duan says. "If it's not seagulls attacking them on the way to the water, it's big seas on the way out and then you have your predatory pelagic fish."
Against all odds
On average, one out of every thousand sea turtle hatchlings survive until adulthood and get recruited back into the breeding population. Duan says that when he first started out, he was concerned with the conservation of the entire species. Now, his focus is on the welfare of individual animals.
"I ask myself whether or not this turtle can be fixed up," he explains. "If the answer is yes, then we do it."
More work to be done
More and more turtles and marine creatures are being rescued thanks to tip-offs from people in the community.
"There are so many people walking the beach now and everyone has a mobile," Duan reasons. "We've even had animals brought in from remote and hard to access beaches like Gap Beach at South West Rocks."
If you come across a turtle that is injured or struggling, Duan recommends calling the local care group in your area such as WIRES, FAWNA, Dolphin Marine Rescue or National Parks.
The good news is, Dolphin Marine Rescue recently received a $20,000 Federal Government grant to assist with offsite sea turtle nest monitoring and onsite rehabilitation programs. A portion of the money will also go towards community engagement and training.
At the time of publishing, Sid and Grant had just been released. We wish these 'little dudes' well on their journey!