Beeswax Wrap Recipe
Beeswax wraps may be the latest rage but given they're organically produced, biodegradable, sustainable and rapidly replacing single-use plastic wrapping, we certainly hope they're here to stay.
This recipe has been kindly provided by Claire Mason from The Beeswax Co in Mullumbimby who was featured in our Winter 2018 magazine.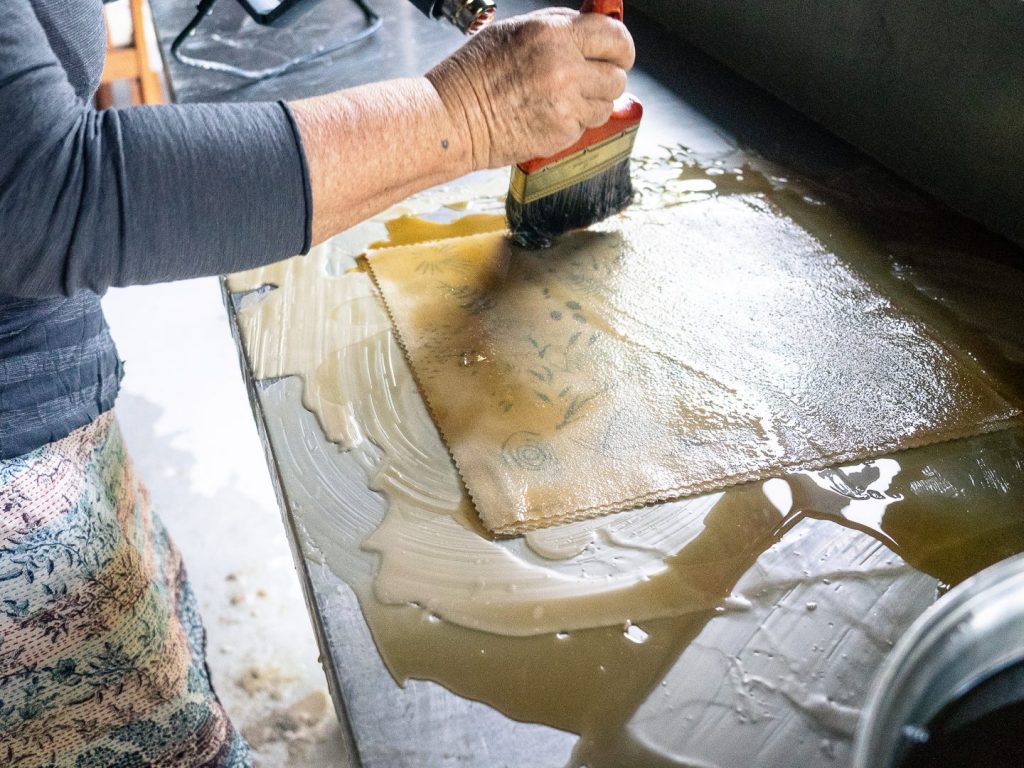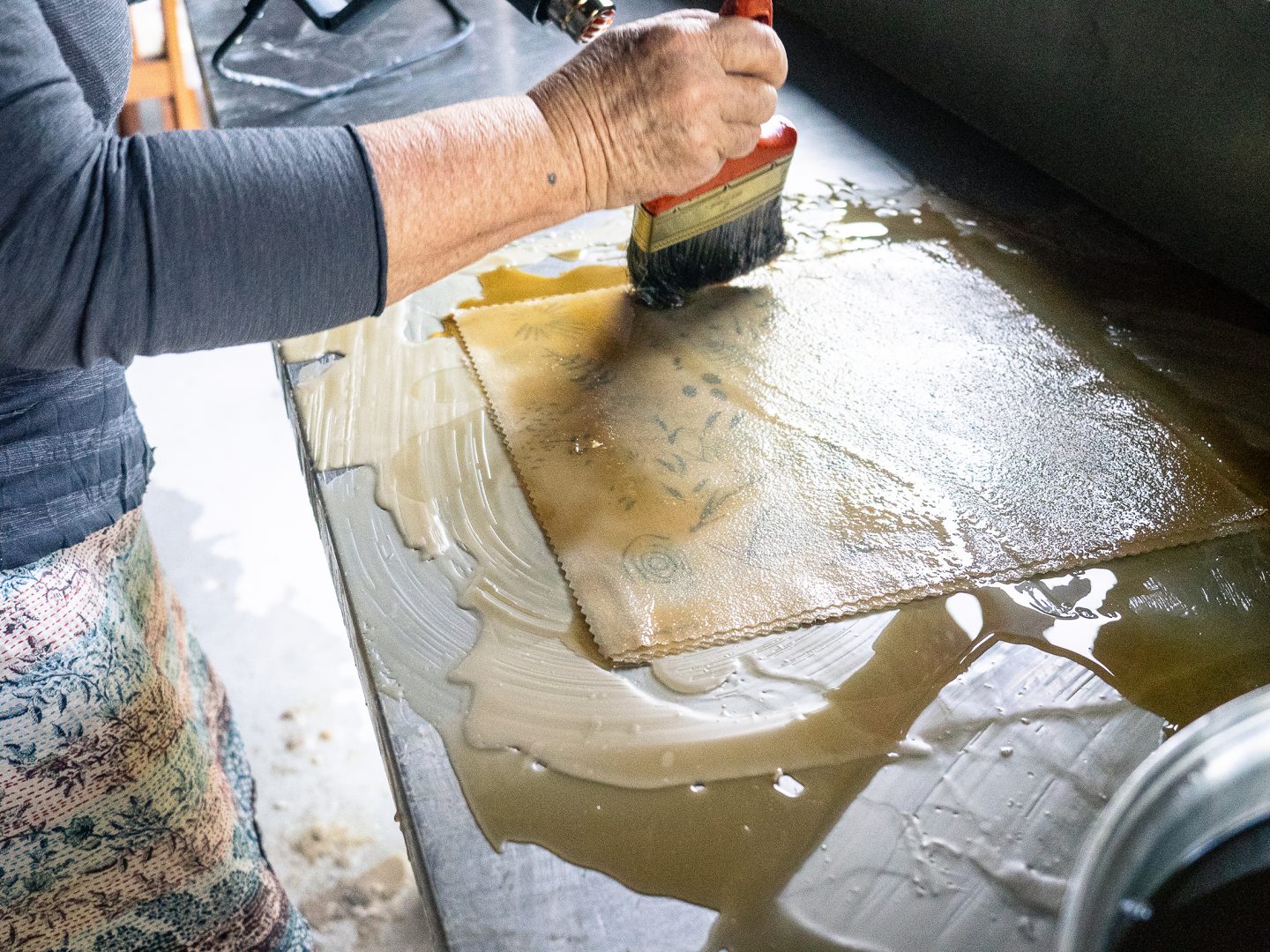 Claire Mason coats cotton fabric with the beeswax mix. Image by Sam Clarke
How to make your own beeswax wrap
Melt one-part pine-tree resin* with two parts beeswax and a dollop of coconut oil.
Cut a piece of 100% cotton into a rectangular shape, to a size of your choosing. The fabric does not need to be hemmed but an attractive finish can be achieved by cutting the edges with pinking shears.
Lay the fabric rectangle on a smooth, clean surface and coat it with the beeswax mix, using a paintbrush.
*Pine tree resin can be found at selected online suppliers. Claire recommends GOT resin from India.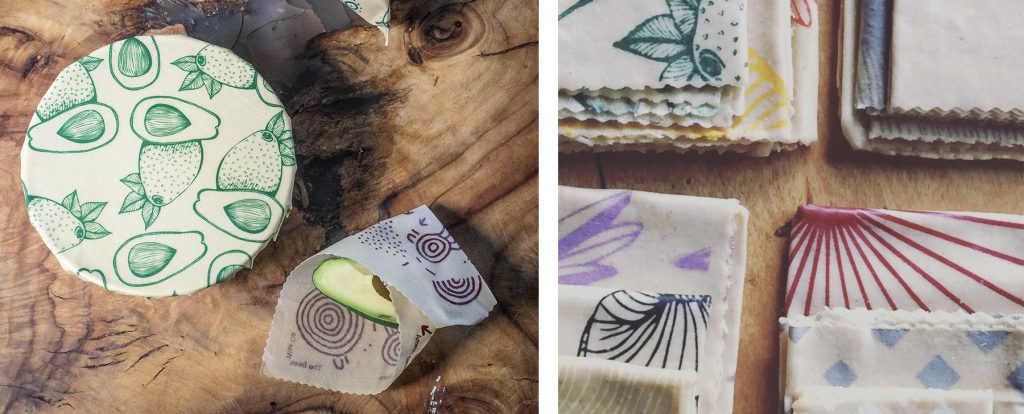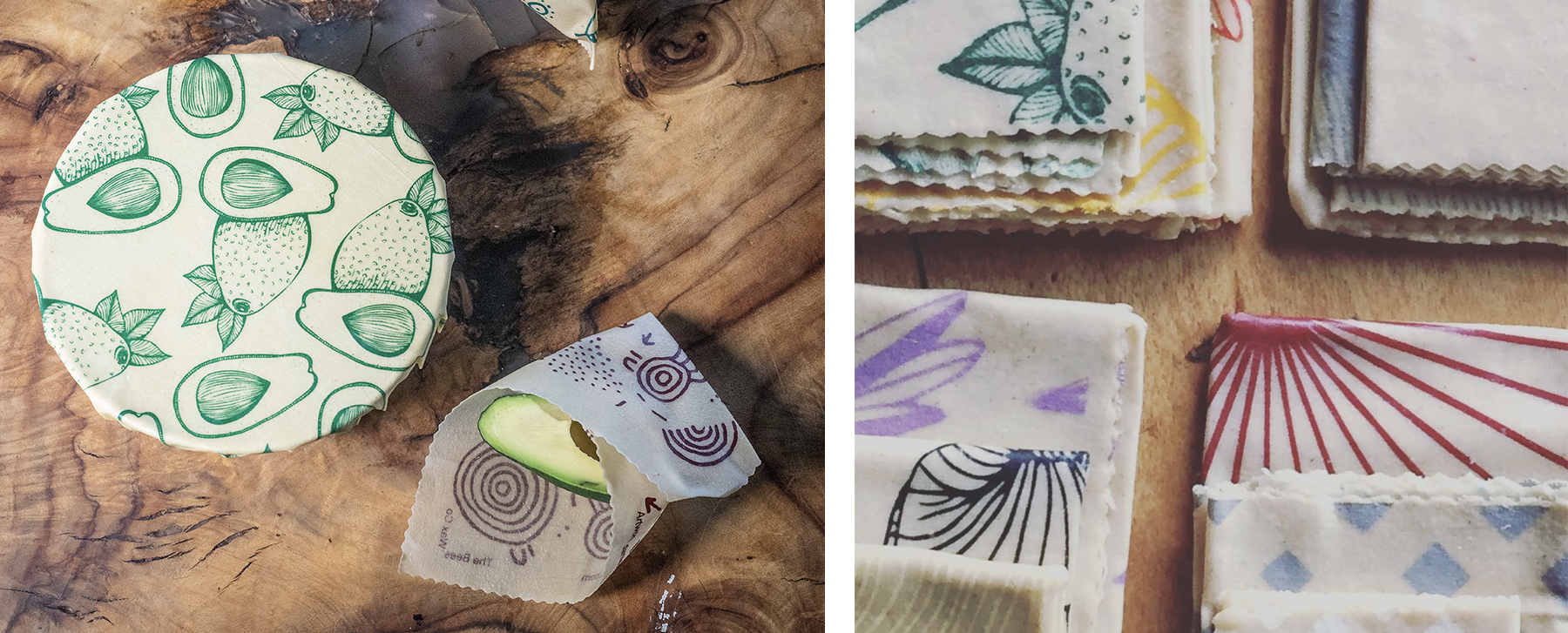 The gorgeous final product. Images (l) by Sam Clark & (r) courtesy of The Beeswax Co 
Read our article on Claire and The Beeswax Wrap Co here.