B Corps: Putting People and Planet Alongside Profit
Have you heard of B Corps? Certified B Corporations are businesses that meet a high standard of social and environmental responsibility as well as accountability and transparency. The certification is based on everything from a business's community involvement to how staff are treated to its ethics and governance. For B Corps, business is about far more than profit – it's about people and the planet too. Alison Michalk is a founder, CEO, entrepreneur and B Corp specialist. We spoke to her ahead of the 6 Degrees Small Business and Beyond Festival in Coffs Harbour.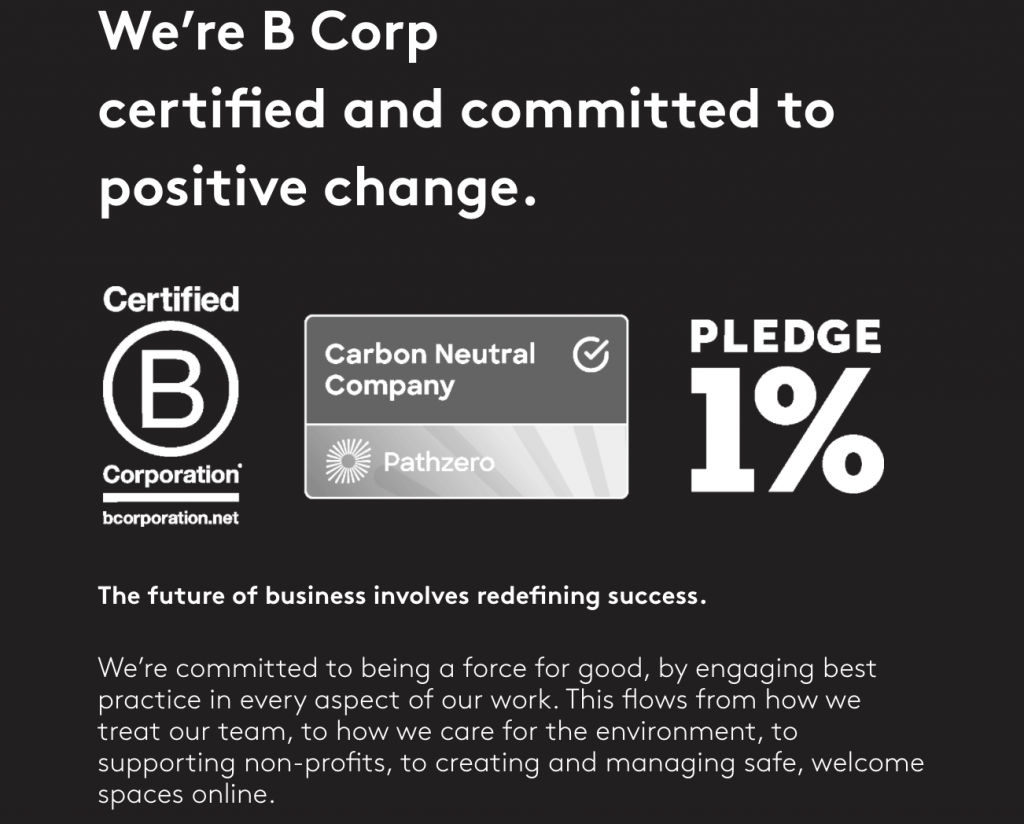 What if a business measured its success on the positive impact it had in the community? Or found fulfilment in environmental outcomes? Alison Michalk describes the B Corp certification process as the way for a business to cement its values.
"The B Corp framework provides a really clear roadmap of hundreds of things that you could do to improve your business," she explains. "You re-certify every three years and that's what I really like about it – you have continuous improvement."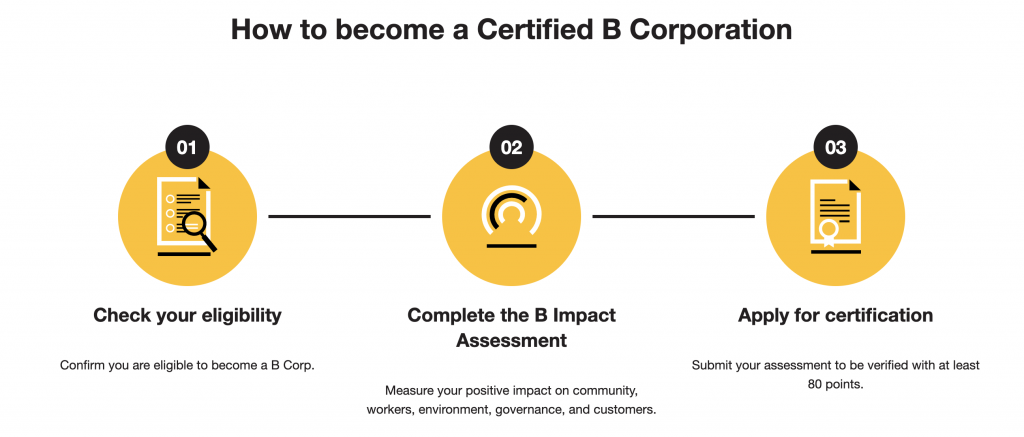 One of the first steps towards certification is completing the B Impact Assessment or BIA. But Alison warns it isn't easy.
"There are over 200 questions, so I suggest companies have a 'speed date' – block out 90 minutes and answer as many questions as possible without leaving the screen," she says.
The BIA is a free tool and gives businesses a good idea of where they currently stand and where they can improve. Companies only pay a fee if they proceed with the certification process. Certified B Corporations and their scores are publicly listed. Alison encourages businesses to look up companies they admire and find out why they are doing so well.
A+ for B Corps
Alison names outdoor clothing and gear brand Patagonia as "the shining star of the B Corp movement". Closer to home, North Coast brewing company Stone & Wood has her attention. First certified in 2016, the company needed to ensure its entire supply chain met the criteria.
"That's really impressive for a company like Stone & Wood," Alison says. "They do a lot of community work and fund local projects too, so I definitely admire them."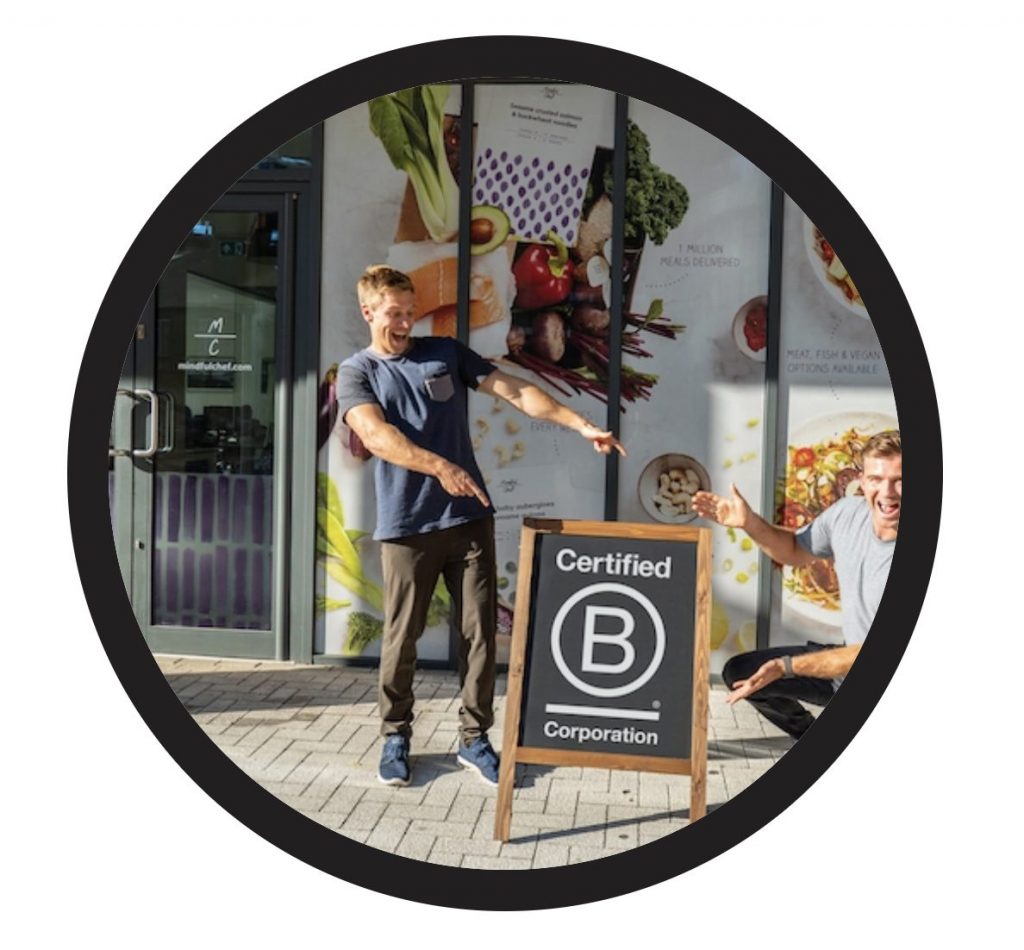 Sustainability: More Than Green Credentials
B Corps are well placed to attract and retain employees as more people search for companies that align with their ethics and values. Alison notes that a business's sustainability model isn't just about its green credentials. She says in a broad sense, business owners need to ask whether they are operating in a way that allows them to exist into the future.
"Because if you don't treat your workers well, your company probably won't continue to exist," Alison explains. "It's not only about our impact on the earth but it's our impact on local communities.
"Are we helping to sustain our local community? Giving them a percentage of our profits? Getting involved in partnerships with other businesses or groups?"
Alison concludes that innovation isn't just about creating a new product.
"If we think about different ways to do business, that's innovation," she says. "To say I'm going to re-think my products or services in a way that benefits not just myself but anyone who is impacted by my business."

Small Business and Beyond Festival
Alison Michalk will be presenting at Coffs Harbour's Small Business and Beyond Festival. It's happening on March 30 to April 1 at Jetty Beach House. The festival will bring together 16 speakers and more than 100 local professionals for inspiring sessions and networking. Hear from World Champion surfer Layne Beachly on the winner's mindset, as well as the CEO of Zero Co, Mike Smith. Plus be the first to see plans for the new Coffs film studio!
The festival is a collaboration between Coffs Harbour City Council's 6 Degrees team, Destination North Coast NSW, NBN Co, Alt-Collective, Coffs Coast Business Women's Network and Sawtell Chamber of Commerce. The Small Business and Beyond Festival will be a feature of NSW Small Business Month happening throughout March.