Coastbeat chats to trailblazing author Annie Seaton
Coastbeat caught up with the Nambucca Heads local to chat about her new book, Undara and living out her dream as an author.
For most young students, story time was about spinning fun tales of dragons, princesses, trolls and little else. For Annie Seaton, it fuelled a love of writing stories that decades later, would turn into a career. With over 40 books under her belt and the recent release of another hit, Annie has well and truly found her calling.
Between story time and visits to the local library with her mum, little Annie Seaton's love of reading and writing was sparked early and she has wanted to be a writer for as long as she can remember. However, it would take multiple career changes, a few life hurdles and many years before Annie would achieve her lifelong dream.
Taking a leap of faith
"After nine years of studying, a lengthy career as an academic research librarian, a high school principal and a university tutor, I decided to retire early, take the leap and try to fulfill my dream of becoming a full-time writer," she says. With five decades of stories built up in her head, Annie has never been short on material. She released 43 books in the space of just eight years and has two more in the pipeline. "I just had this overwhelming desire to write, so once I started, I didn't stop."
Inspired by the Australian landscape, Annie and her husband leave the coast every Winter to roam the remote areas of Australia for story ideas and research. It was a visit to the Undara lava tubes in 2016 that inspired her latest novel.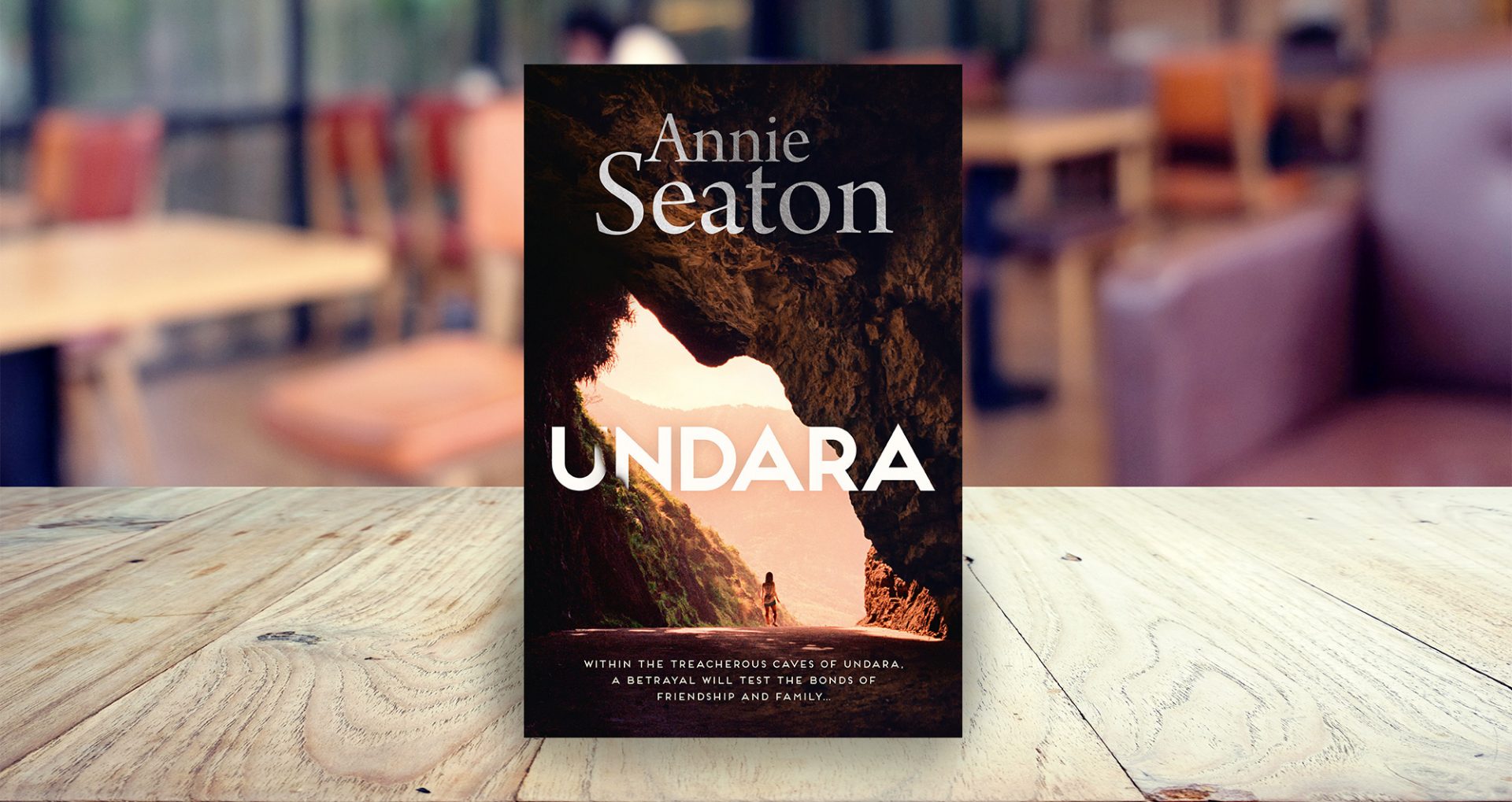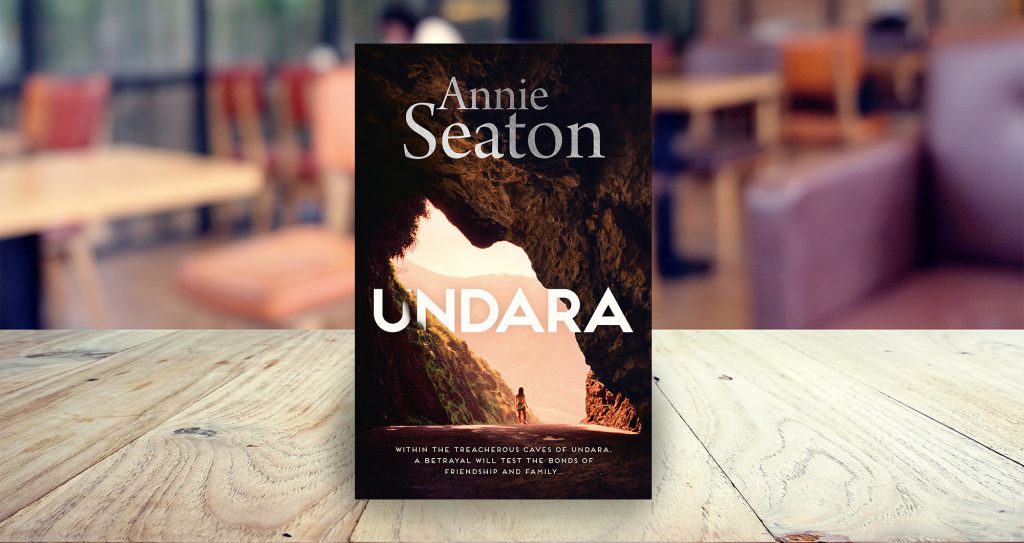 Annie's most recent book, Undara is garnering rave reviews (see goodreads for yourself) 
"We were travelling across the top of Australia and staying in a caravan park when someone told us about the Undara lava tubes. We'd never heard of them," Annie says. "We decided to do a tour and the guide told us that ancient roof collapses had formed a network of caves creating about 100kms of unexplored terrain. No one has ever been in there or knows what species are living there. That was my moment of inspiration and I thought, 'there's a story in that!'"
Undara tells the story of Emlyn, a young scientist trying to escape her marriage breakdown by burying herself in her work. She is based at Hidden Valley researching new insect species in the depths of the dramatic Undara lava tubes. These lava tubes are located on a cattle station owned by farmer Travis Carlyle. He too is dealing with a marriage breakdown and struggling to keep his farm and family afloat. When things start going wrong for the farm and around the dig site, Emlyn and Travis find themselves caught in a race against time to save the station, and their lives.
A new genre
While she's dabbled in romance genres in the past, Annie's making waves in the writing world with her new genre, eco-adventure fiction. "It's quite exciting to be working in a very new genre," she says.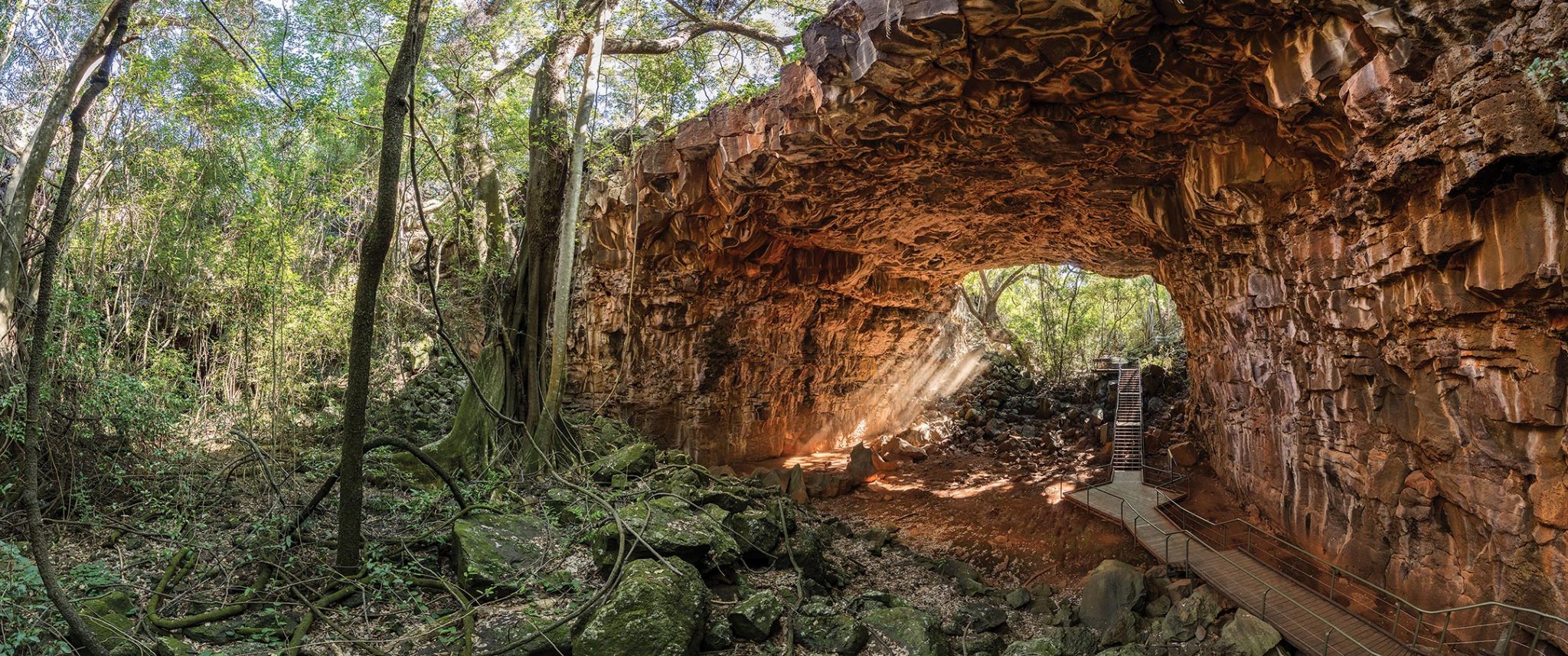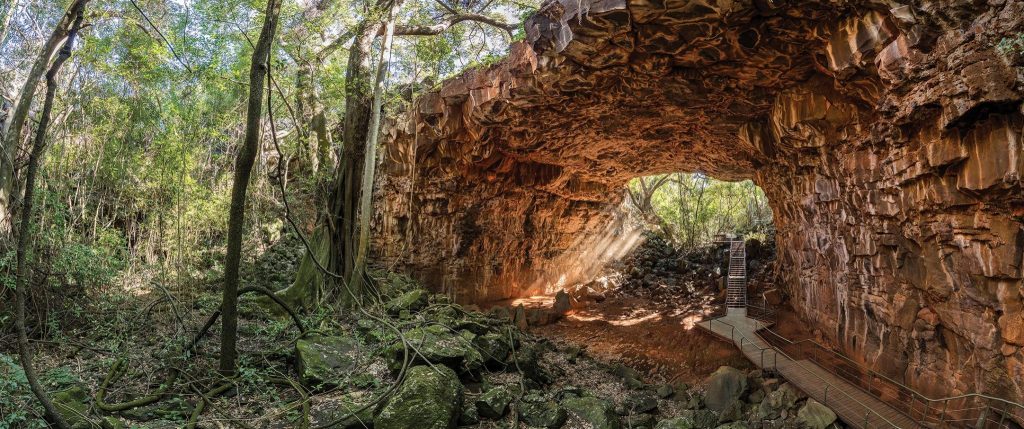 Undara Volcanic National Park in North Queensland is home to the lava tubes
"There are three key themes that I'm passionate about and these resonate in my stories. The first is my love for the Australian landscape and the potential for it to be under threat, be that by tourism, corrupt business or government. Secondly, I like to take readers on a journey (from their armchair) to places they might not be able to travel to. I only write about a setting that I've been to and explored myself. And thirdly, I like to gently explore the human condition – whether that's depression, tragedy, resilience – and my characters often populate that threatened landscape and overcome that adversity."
Despite her busy life on the road experiencing new and remote parts of Australia, Annie says there's no place like home. "We've lived in Nambucca Heads for over 30 years and to me, it's the most beautiful place not only in Australia but around the world."
Annie is set to release two more books by 2021. Osprey Reef will be released next year with East of Alice out the following year.
For information about Annie and her novels see www.annieseaton.net
Read about other wonderful authors Coastbeat has had the good fortune to chat to such as Di Morrissey, Jesse Blackadder & Andrew Pratley.