The Longest Footpath Gallery: ArtWalk 2020 at Port Central
Port Macquarie is celebrating the return of the much loved ArtWalk, a free community event showcasing the creativity that resides in the region. Earlier in the year, ArtWalk was postponed due to COVID-19 restrictions, but on October 1st it all kicks off!
This year ArtWalk had to go back to the drawing board and come up with a whole new approach in order to comply with the restrictions. Organisers reemerged with a brand-new concept: The Longest Footpath Gallery. It's a line-up of local businesses who host artists and artwork on their premises in shopfront windows for a week. Each business becomes its own gallery space and people are able to visit and enjoy the event at any time, as opposed to attending a single evening event as in previous years. Not only that, but neighbouring towns Wauchope and Laurieton are on the Footpath as well.
Port Central on Horton Street jumped at the chance to join the Footpath and will play host to two local artist groups in centre, Wauchope Creative and Hastings Valley Art Association. We chatted to some of artists involved, including Aliesa Byfield, Francessca O'Donnell, Deb Murrell, Marita Dahlhausen, Anneka Mitchell, Vana Ford and Vivianne Hazenveld to find out about their love for art, what they create as well as their take on the new ArtWalk concept.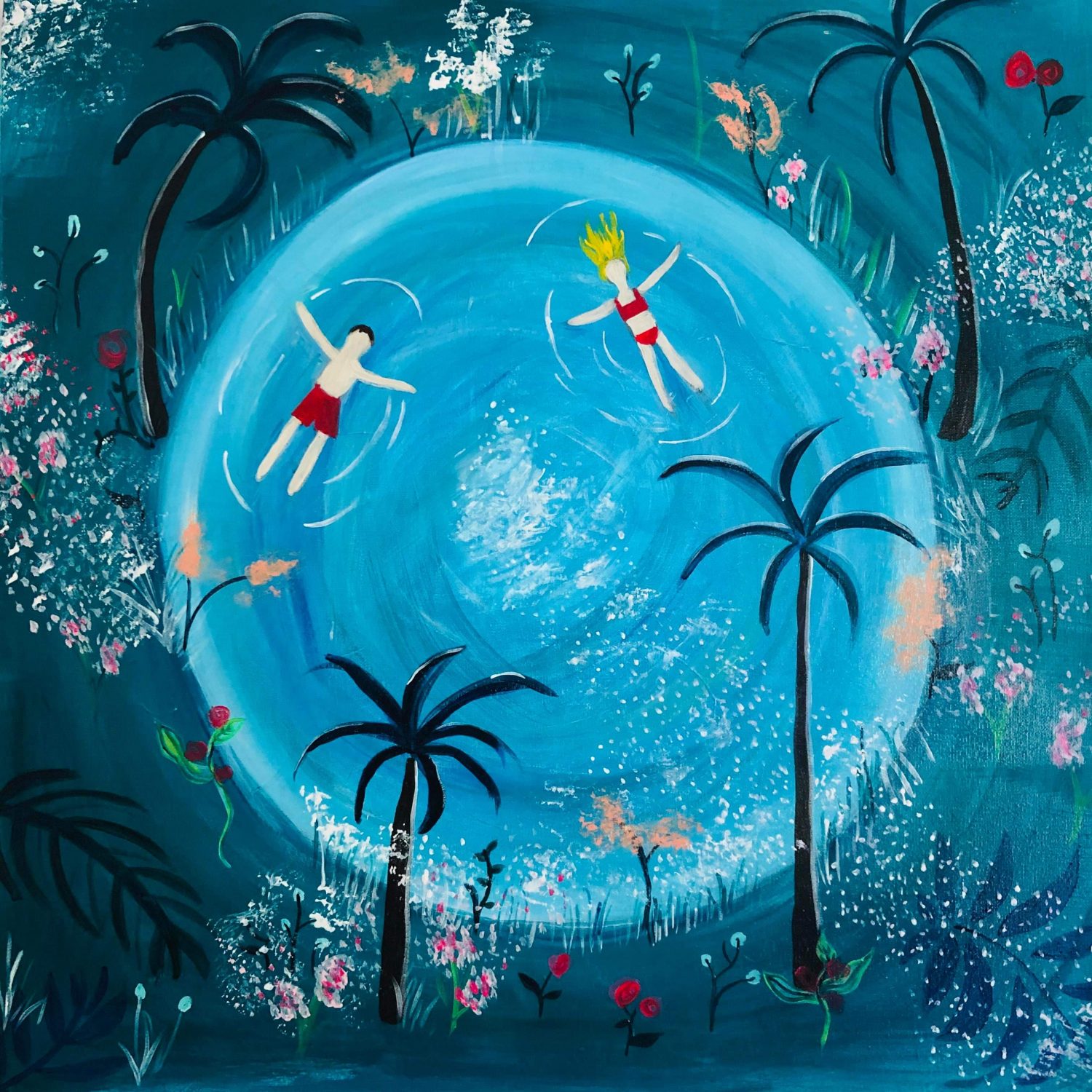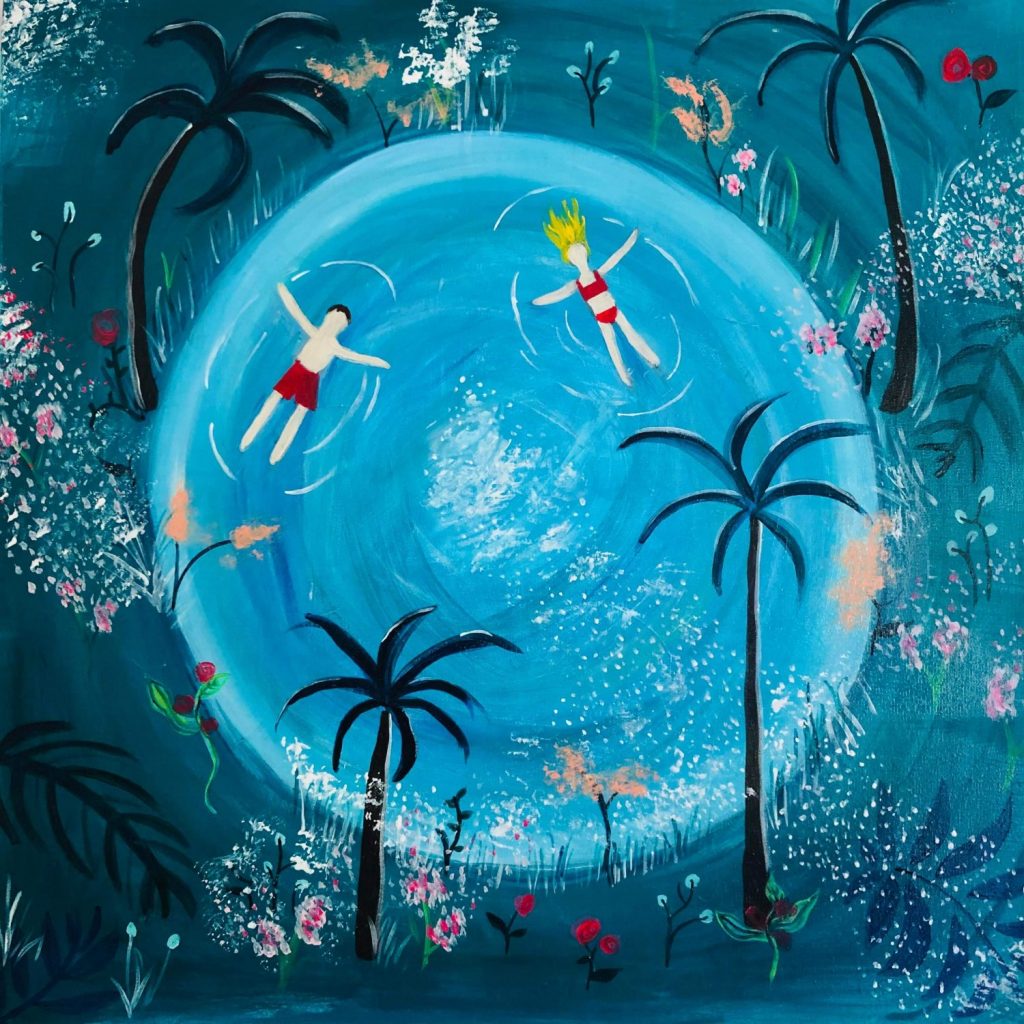 Coastbeat: When did you start taking an interest in art?
Aliesa Byfield: I recall making mud creations as a child but was eventually guided away from playing with clay. I spent many years in the Legal, Property and Social Services sectors both in Australia and the UK. After a period of time, I was re-directed to finding the joy and limitless possibilities of creating with clay once again.
Francessca O'Donnell: My mother was an artist and we all grew up surrounded by paints. We were dragged to every exhibition and gallery she could find!
Deb Murrell: I studied art in High School, and was introduced to ceramics, sculpture and painting. I also first took up photography in my teen years.
Marita Dahlhausen: From a really young age, mum taught me about the importance of being artistic and expressing yourself via the arts.
Anneka Mitchell: Forever! For as long as I can remember, I have always been interested in art and craft. However, my love for design and illustration developed through my first years of university when I was finding my own 'style.'
Vana Ford: When I was five, in the early 1960s, my mother drove across Australia with my sister and me. The back seat of our car was piled with our belongings and bedding and I remember sitting perched on top of this and threading my little plastic beads. In 2015 I retired from my long-time career as a primary school teacher and school principal to become a full-time artist.
Vivianne Hazenveld: Art has been an obsession for as long as I can remember, It's so much part of who I am. If I was stuck on a deserted island, I'd still be making art out of seaweed and coconuts!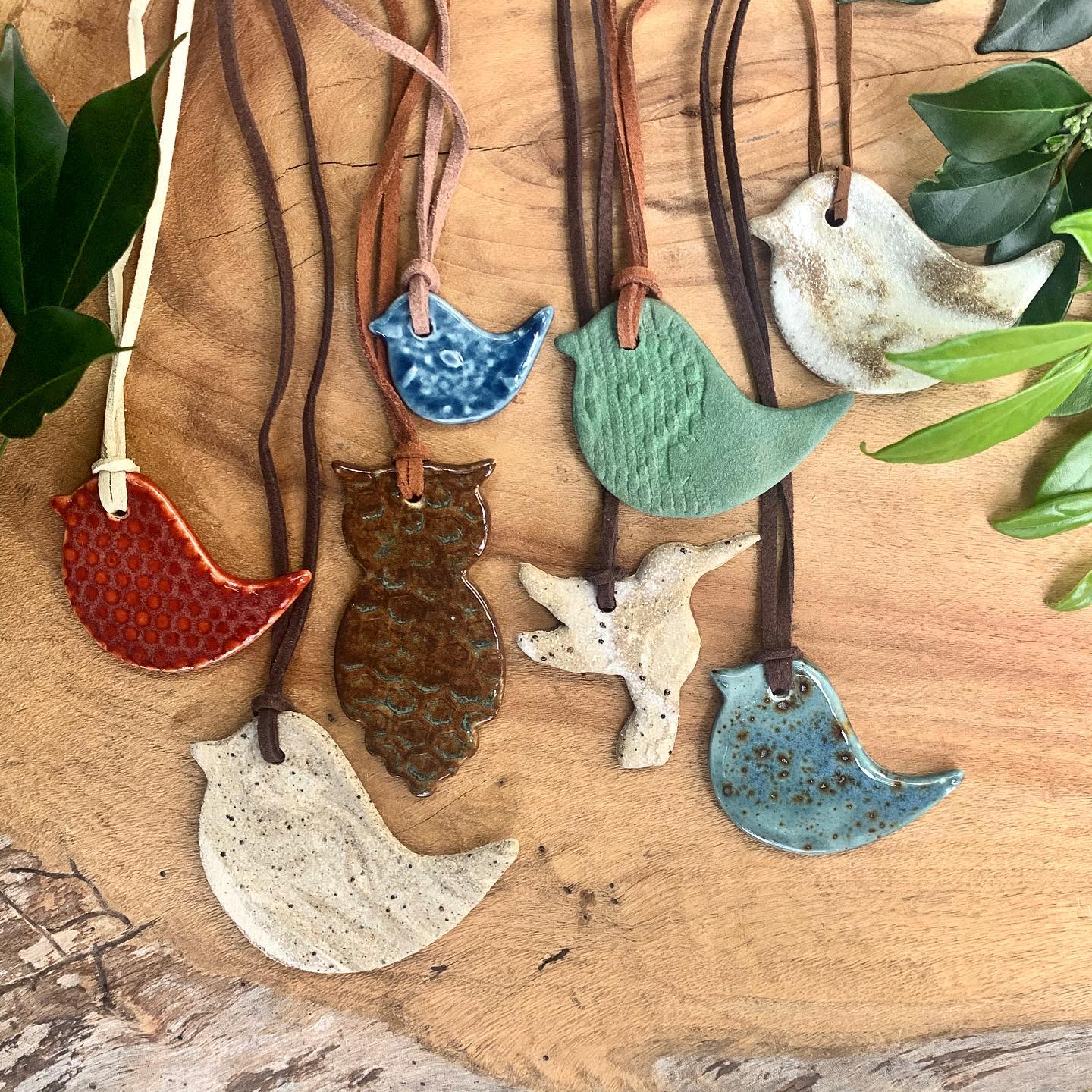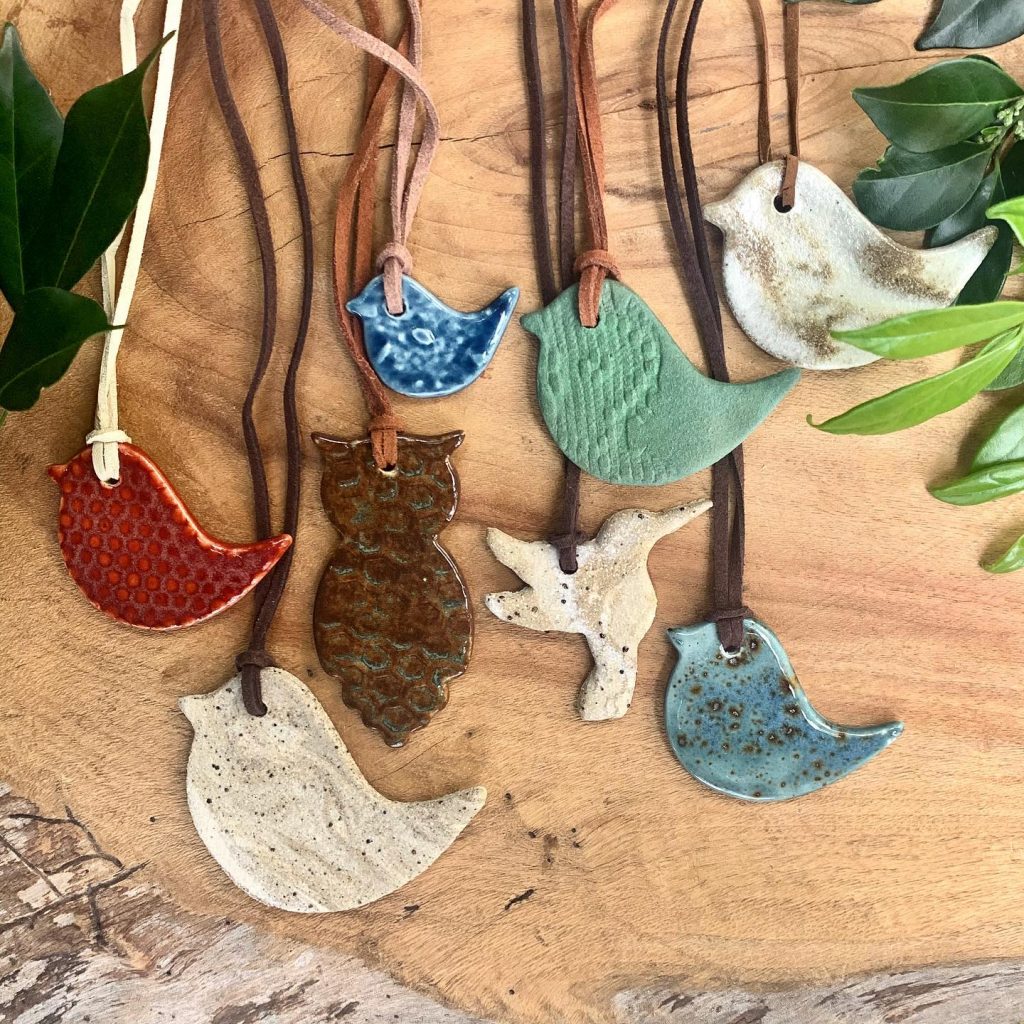 CB: Could you tell us a bit about the art you create?
AB: I like to create honest, authentic and individual hand-crafted ceramic tableware, homewares, jewellery and ceramic art that are natural and earthy, have a contemporary aesthetic and are also beautiful and stylish pieces to suit a variety of tastes and interior design styles.
DM: At present I am blending my love of nature with my interest in behaviour, whether that's human or animal. Capturing these special characteristics endlessly fascinates me as well as experimenting with light, tone and composition.
VF: I am a bead and textile artist. I use polymer clay and clay to create intricate beads. Some of them I use as elements in my jewellery designs. I also dye fabrics and decorate using different surface design techniques, preferring to use natural dyes and colours.
VH: For me, art is about exploration, trying out new techniques and styles. This has led me to create work in a wide range of styles and mediums. Years ago, an art teacher claimed art shouldn't be "beautiful" and that my work was too feminine. I've been joyfully gravitating towards both the feminine and beauty in my work!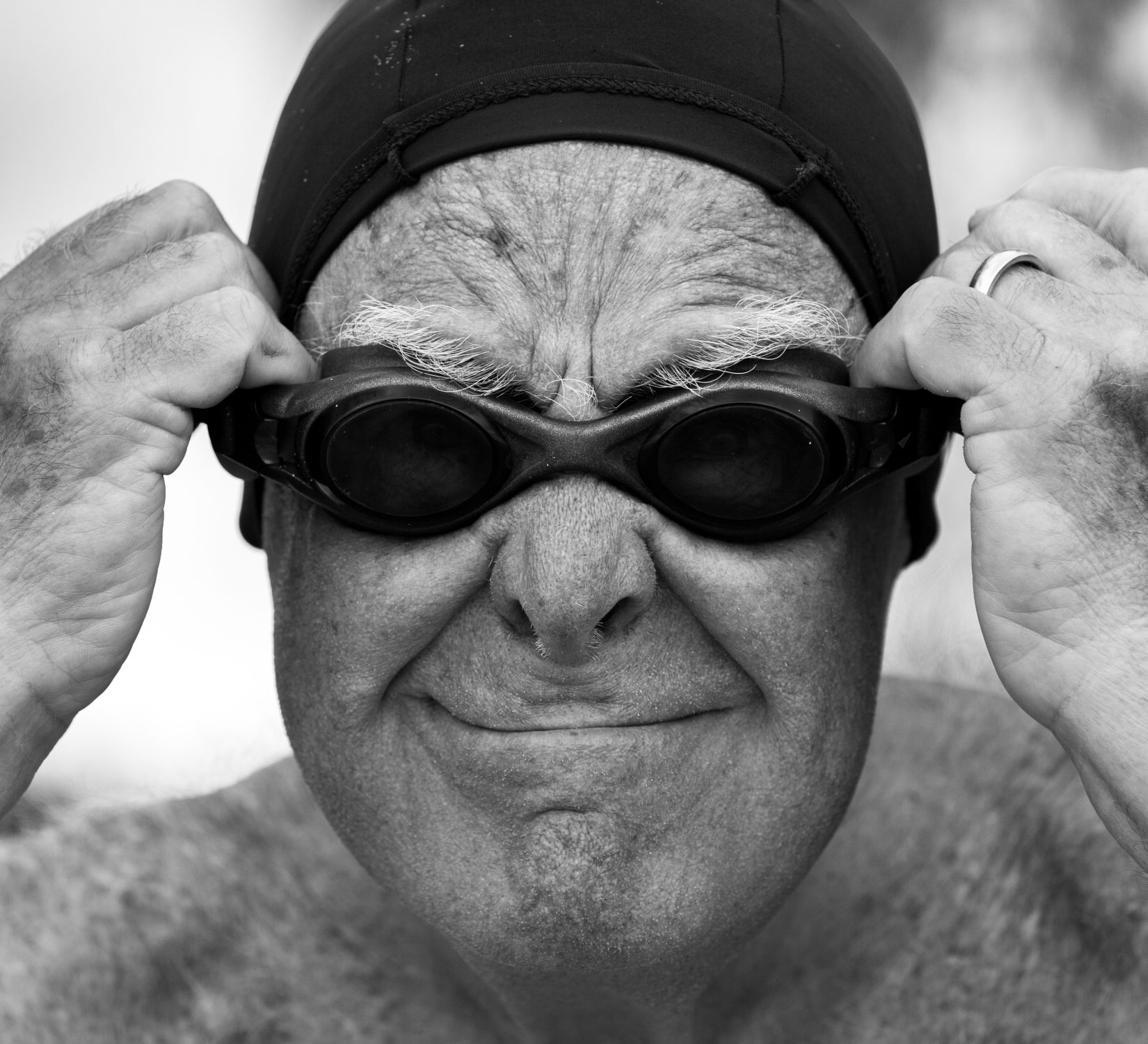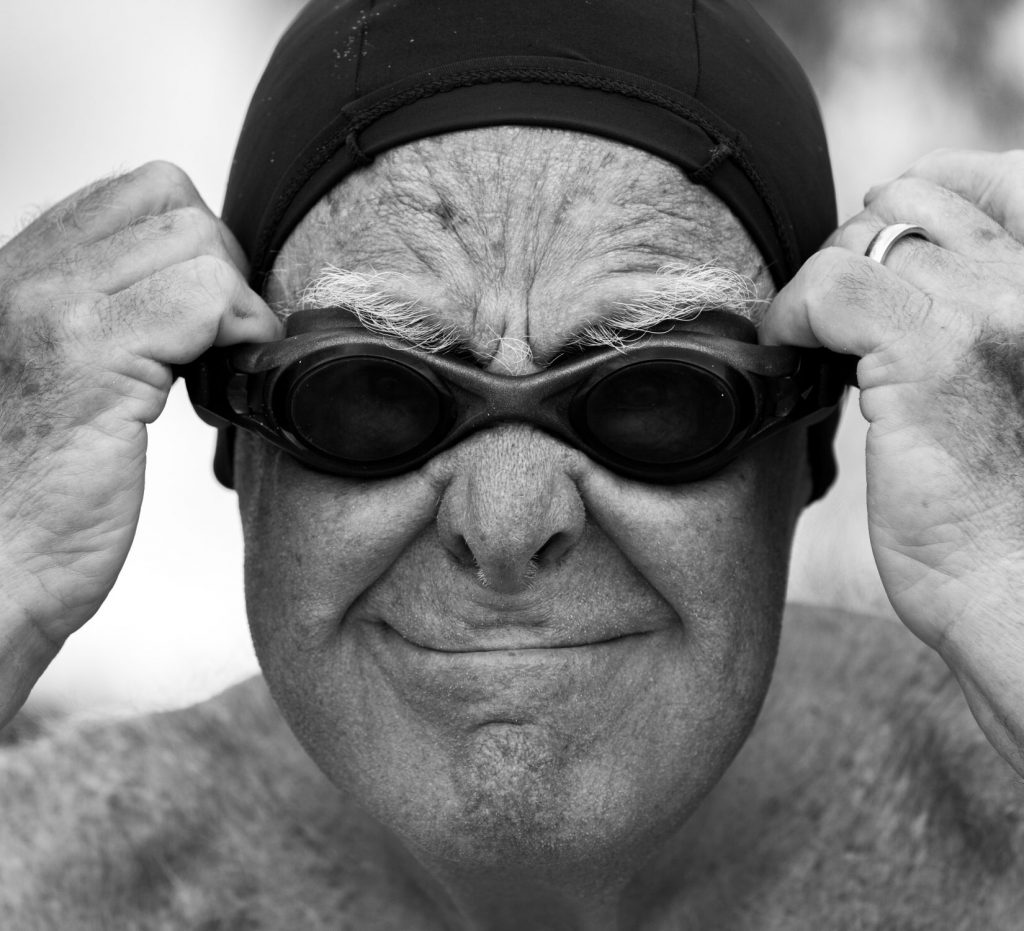 CB: What is the concept or message you wish to portray through your art?
DM: That the natural world around us is precious and needs to be protected, to look beyond the obvious, to look behind the subject and with the subject.
AM: In my series 'Swimming in the Moon' the message I want to convey is to have adventures with your loved ones. The paintings are based off my partner Will and me. It is where we go to get away from the world and camp, to our favourite park bench overlooking the water where we sit at sunset with wine and cheese, and to swim in the moonlight when no one's watching.
VH: I tend to express what feels right at the time and this leads to some joyful bright works but also some deeply moving darker pieces. I hope to make a connection with the viewer through imagery and these shared emotions.
CB: Why is it important to have an event like ArtWalk?
AB: It's a safe and inclusive environment for artists of all walks of life to courageously express themselves and showcase their work in an exciting and fun environment.
FO'D: ArtWalk inspires the community and supports artists and businesses. After the year we have had so far, ArtWalk will be a time of fun, interest and education that will enrich our community.
DM: As a community we need to heal and be brought together (virtually). Art in all its forms has the ability to do just that.
VH: Definitely CONNECTION! Needed now more than ever in our "socially isolated" world, ArtWalk has led me to connect with other artists, council, photographers and film makers, the media, local businesses, tourists and locals.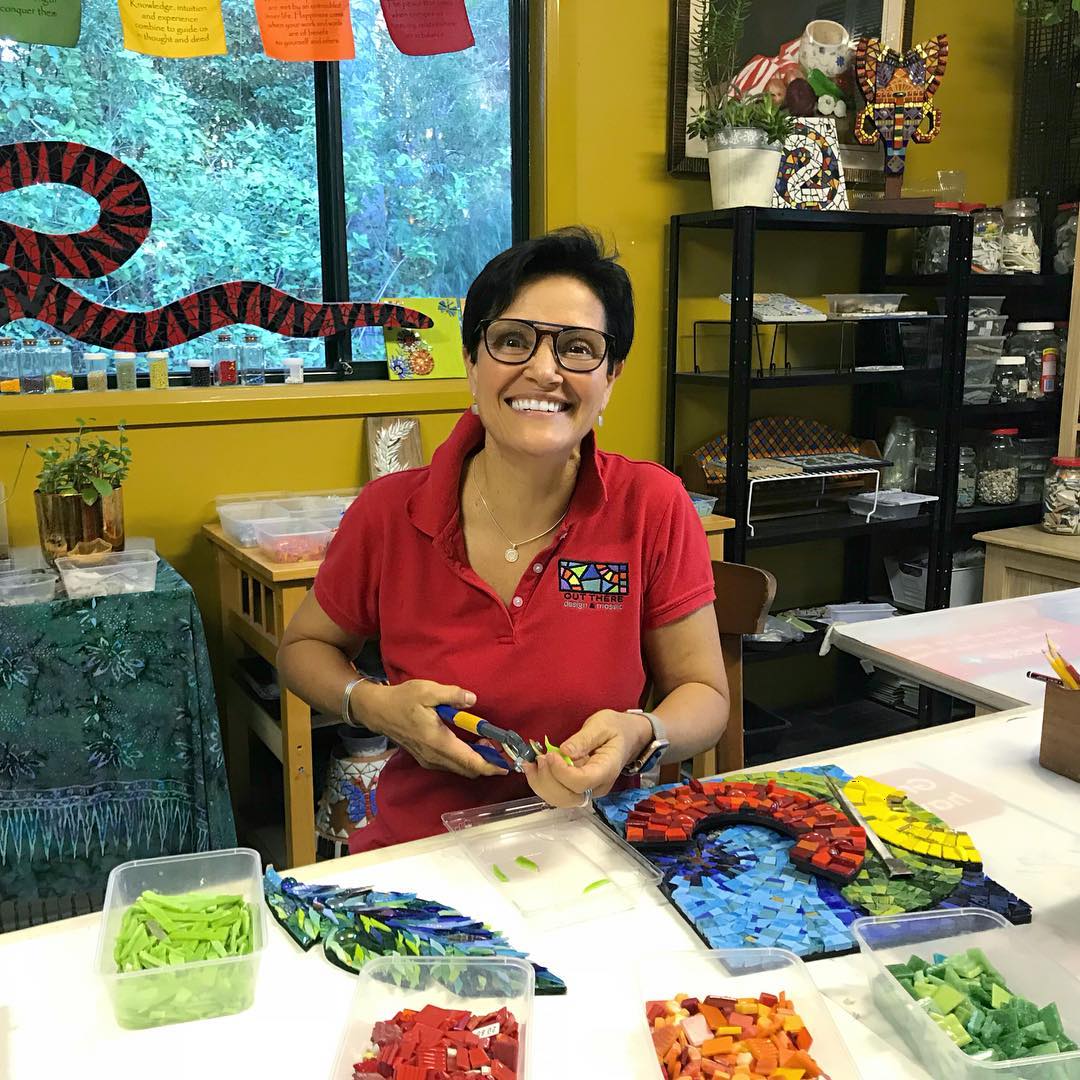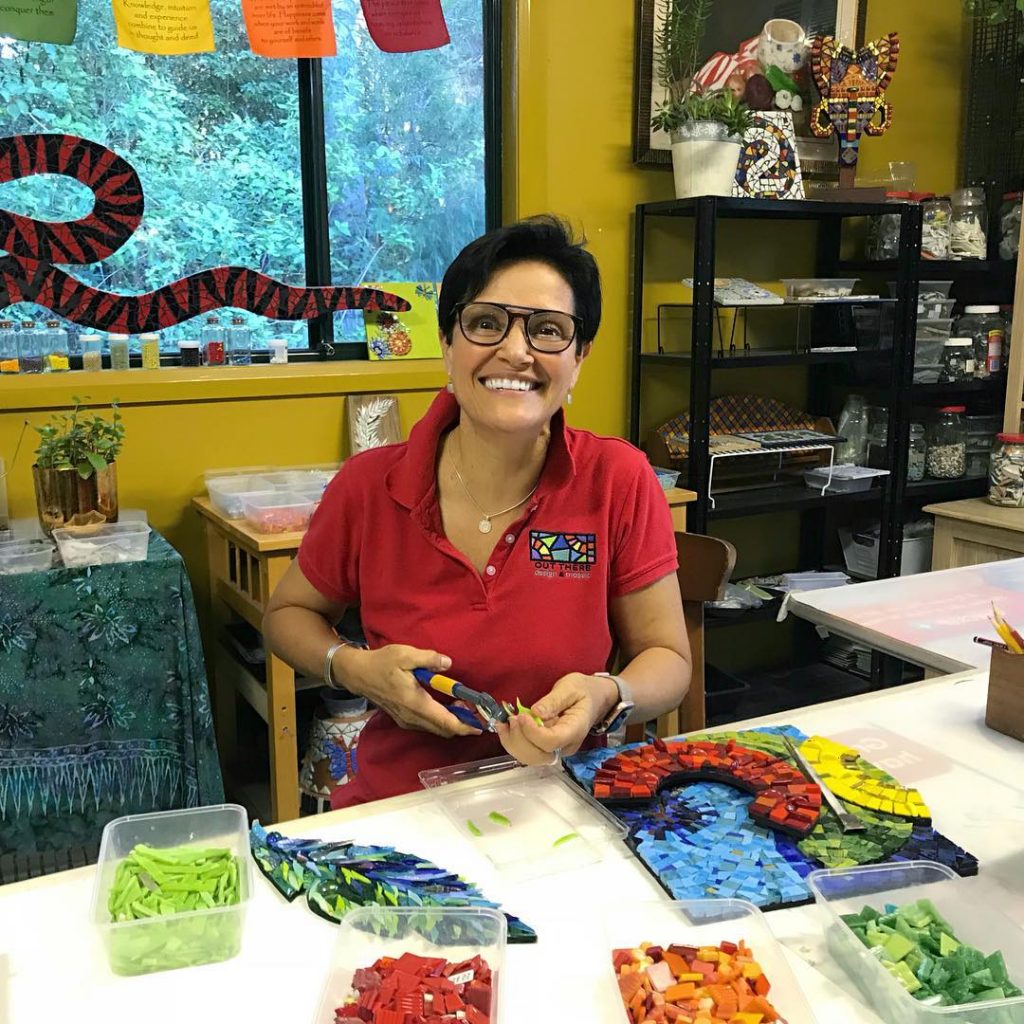 CB: What are you most excited about with the new concept of ArtWalk this year?
AB: I'm so excited that it presents such a wonderful opportunity for a diverse range of artists to be involved in so many events that they may not necessarily get to take part in usually.
FO'D: The fact that ArtWalk 2020 is now a week that includes events across the whole the Mid North Coast from the mountains to the sea will ensure its popularity and success.
VH: My Creative Women Exhibition in my "Art Sanctuary" allows for a wonderful collaboration with some amazing local artists. My "Studio in a Window" display in Rydges, artist talks, workshops, Art Shop tour and other events, all allow me to connect with different people.
Pop into Port Central between October 1st and 8th to see their homewares, jewellery, mosaics, paintings, photography as well as bead and textile art in action.
See the Coffs Coast Art Prize exhibition in store at Coffs Central until October 17th.