Sculpture in the Gaol
5 – 31 August, Trial Bay Gaol, South West Rocks
Trial Bay Gaol at South West Rocks will be presenting Sculpture in the Gaol until the end of August. Our penal history has never looked so good!
Trial Bay Gaol was built in the 1870s as a public works prison, constructed by prisoners at the end of their sentence as a way to prepare them for civilian life. The prisoners who built the gaol were trained by a team of 33 skilled Irish stonemasons, who used a rare local pink granite to construct gaol. Now a popular tourist destination, the gaol is full of history.
Trial Bay Gaol closed in 1903, only to reopen in 1915 as a WW1 internment camp for German immigrants from as far north as Papua New Guinea. It is here the Trial Bay Gaol story gets really interesting.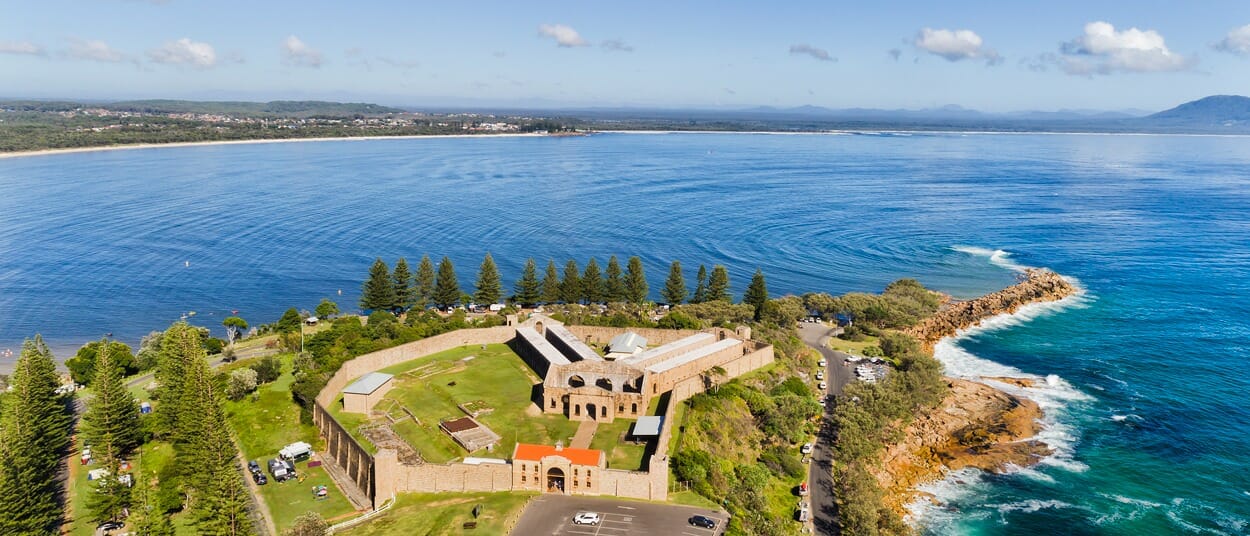 A gaol with a difference
The gaol housed 600 men for night confinement only. During the day the internees were at liberty to roam South West Rocks, which was considered far enough from anywhere else to be a confinement in itself. These men were educated and so the gaol became known as a hotbed of knowledge and culture, rather than any wartime intrigue. The internees held lectures on astrophysics, published their own newspaper called Welt An Montag and put on over 50 fully costumed plays in the playhouse that they built, accompanied by their own symphony orchestra. Their restaurant, The Duck Coop, was renowned for fine dining, supplied with bread, yoghurt, vegetables and fish by the industrious inmates, who also made their own furniture, some of which is still on-show in the gaol.
Impressive industry from these men who were separated from home and family. No wonder that the theme for this year's exhibition celebrates the 100th anniversary of the closure of this internment camp, when these admirable inmates were allowed home at last.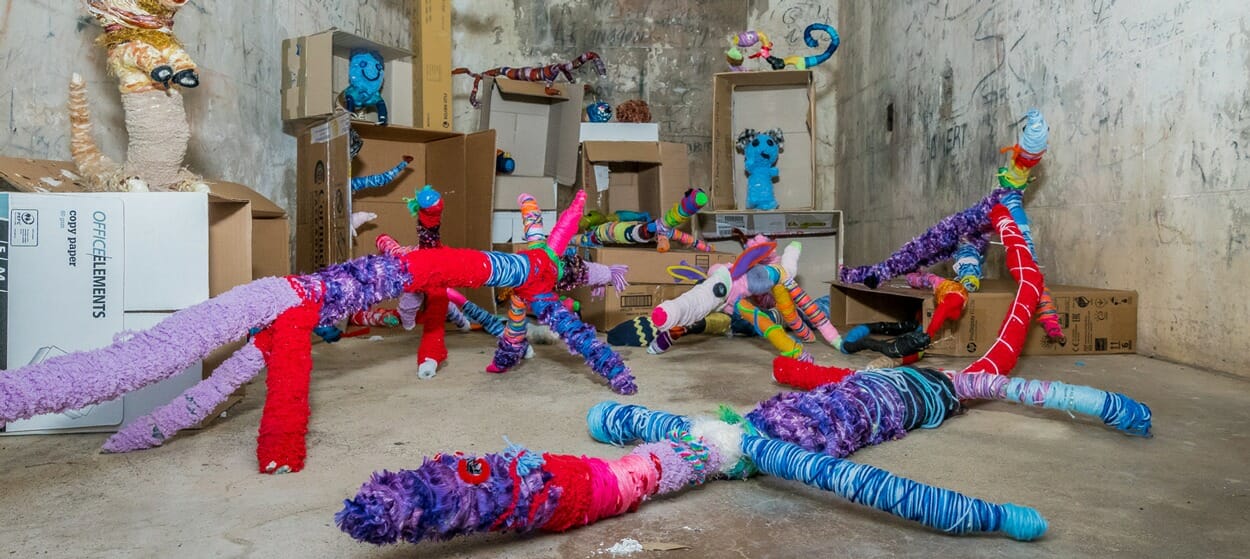 Trial Bay Gaol has a history worth visiting and doubly so during the sculpture exhibition, now in its 10th year.
Over 90 works have been submitted, from small objects to large works of wood, steel and many other materials. One of the many highlights is a canoe made by the 200 women and children of the local Dunghutti Nation. The works are placed throughout the gaol area, creating a fascinating contrast of colour and design against the austerity of the gaol walls.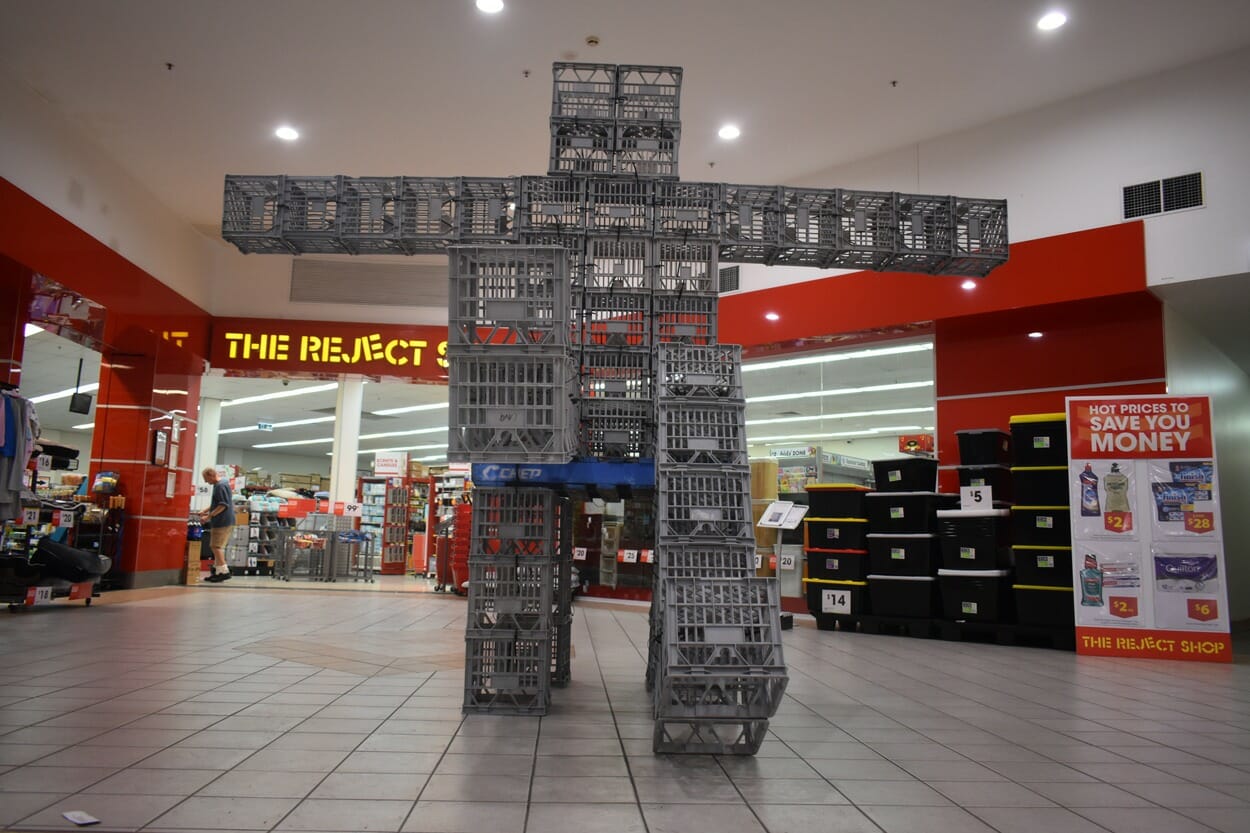 A breakaway sculpture trail leads the enthusiastic art lover into town, winding through local businesses and streetscapes. Called the Escapee Trail, it is in honour of the frequent breakouts of prisoners, in the old days, of course. These days visitors are welcome to break out and enjoy the gorgeous beaches, fabulous scenery and great cafes of South West Rocks.
There is a competition to find the exhibition's favourite sculpture, decided by public vote, with the winner announced on 1 September. So, go to gaol, go directly to gaol and have a great time!