ANZAC Day 2022
Coastbeat would like to pay respects to all Australians who have sacrificed themselves to defend our country.
We would like to acknowledge and thank our allies, who stood beside us. ANZAC Day is a day for gratitude, remembrance, and great sadness. The following story speaks to how remembering the past is crucial to creating a better future, in a world where peace is still elusive and war touches us all.
Our Spirit on the Kokoda Track
Aiden Grimes has walked the Kokoda Track 124 times, which adds up to three and a half years of walking. Impressive dedication, or sheer eccentric madness?
Aiden might argue that it takes a bit of both to conquer the Kokoda. But he would also be quick to point out that this dedication to his cause is nothing compared to the Diggers who endured the Kokoda Track during WW2. They are the men who inspired his passion for Australian military history.
Perhaps an odd interest for Dublin born Irishman? Aiden explains how a chance meeting sparked what has become a calling.
Inspired By Vietnam Veterans
Over the phone, talking rapid fire in an Irish accent that has a distinct Aussie twang, Aiden explains how he came to Australia in 1987 and witnessed a returned serviceman parade for Vietnam veterans. The injustice of the vilification that these soldiers endured on their return to Australia spoke to him. Moved by what he saw, Aiden connected with one of the men watching the parade.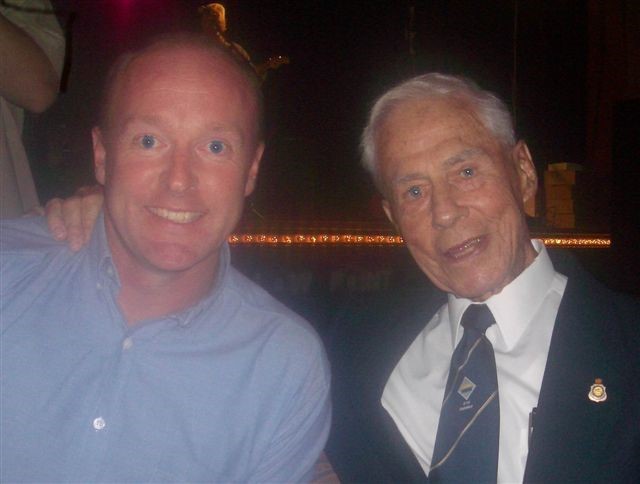 "I made a mate that day, a Digger called Stan Bissett who was a legendary AFL player and Wallaby. He survived the Kokoda but his brother didn't. Stan told me how he held his brother in his arms as he died, sang him Danny Boy."
We Are Doomed to Repeat History
Stan was at the parade to honour the returning servicemen. His own experience during WW2 gave him empathy for what these servicemen had endured.
"Then I discovered that very few young Australians even know about the Track," said Aiden. "They learn about the European battles, but not about what their own people were doing just north of Australia. So I made a promise to Stan that I'd share the experiences of the Diggers with new generations of Australians."
Perseverance and Excellence
Aiden is a sports physiologist. His company, Our Spirit, uses the Kokoda Track as an exemplar for perseverance and excellence. Elite athletes, CEOs and other high achievers pit themselves against the Kokoda, under Aiden's guidance.
"They learn about teamwork. The Australian diggers survived because they had each other's backs. The story of the Kokoda Track is one of incredible mateship and survival. Trackers also get a glimpse of the past."
Participants are called 'Trackers'. One of the responsibilities of being a Tracker is to carry books and medicine into the communities along the Kokoda Trail.
Showing Respect
"The Diggers were helped by the local Papua New Guinea people. This is our way to pay back and show respect for their part in Australian history."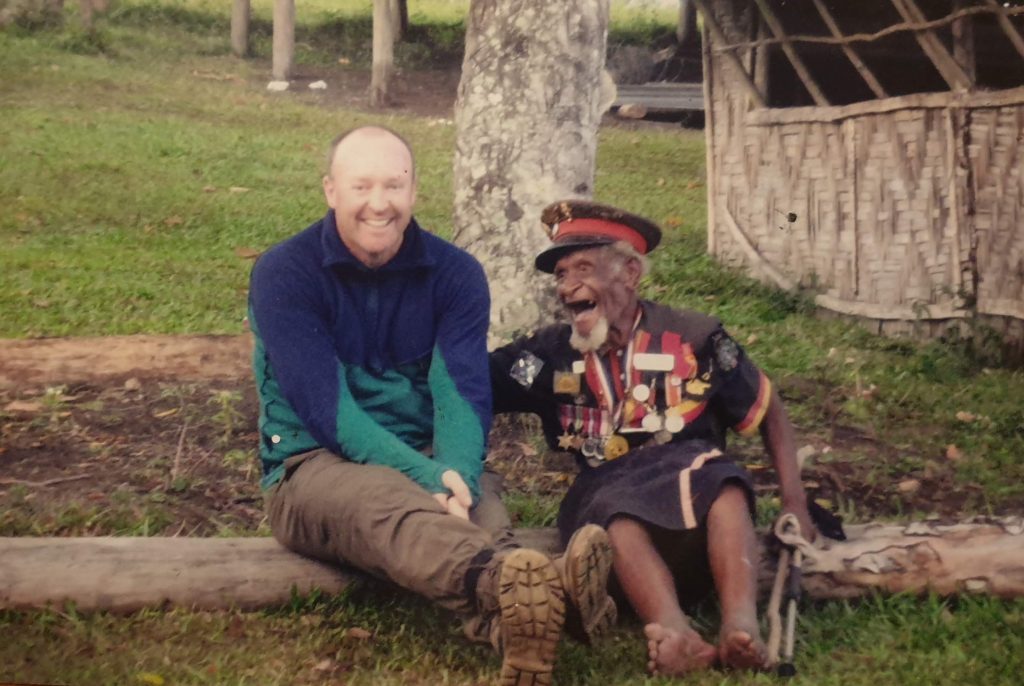 In turn, Papua New Guinea respects the work Aiden does. In 2019 he was awarded the Queen Elizabeth II Diamond Jubilee Medal, by the Governor General of PNG, for services to the country. In Australia, Aiden received an even higher honour, many would argue, as the 2000 NSW Community Father of the Year, for his work raising awareness and funds for prevention of youth suicide.
Investing in Future Generations
Aiden believes that mentoring children is a vital role. He began the Campfire Academy, which takes troubled teen boys bush. It too is built around the Australian Diggers' experience with the Kokoda Track and the ideas that history offers to the present day.
"If you don't know where you come from, how do you know where you're going?" is the belief Aiden's shares with his students, and the Trackers.
"These kids have had difficult lives. They don't understand their emotions, but they do understand pain. We teach them using what I call 'Practical Intelligence': don't tell me, show me.
Aiden has also designed an educational program called the Kokoda Schools Project. Each unit is age and syllabus appropriate, including a variety of visual, written and video resources. The central pillar of the resource is the concept of Courage. Aiden uses history as a conduit to show connection between the courage displayed on the Kokoda Track in WW2 and courage in students' everyday lives.
The next project for Our Spirit is a collaboration with the NSW police using Kokoda principles to address domestic violence. Sorely needed.
Learning Our Lessons?
This is how Aiden Grimes uses the ANZAC spirit to teach and help Australians today. He is right: if we don't learn from history we are doomed to repeat it. On this ANZAC Day, let's pause to remember all those killed in war; and every man, woman and child in Ukraine and all other places in conflict, today.
Watch Aiden's video below. Find out more about the work Our Spirit does.