A Summer of Wild Swimming
"The awe-inspiring enormity of nature can awaken inner strength, resilience and kindness we didn't know we had. It might be time for a good, old-fashioned belittling." – Zorali
This summer, I exchanged the sand and surf for freshwater and falls. Visiting waterfalls and wild swimming holes on Gumbaynggirr and Bundjalung country gave me a whole new appreciation for the incredible part of the world we get to call home. The La Nina phase of the climate cycle ensured rivers, creeks and streams were at capacity and the full force of the falls was on display.
I hope you're able to visit one of these remarkable spots soon, but please make sure you do so with great care. These delicate natural wonders can be easily destroyed so tread lightly. Be respectful and considerate and make sure you don't leave any rubbish behind.
Dangar Falls, Dorrigo – Gumbaynggirr Country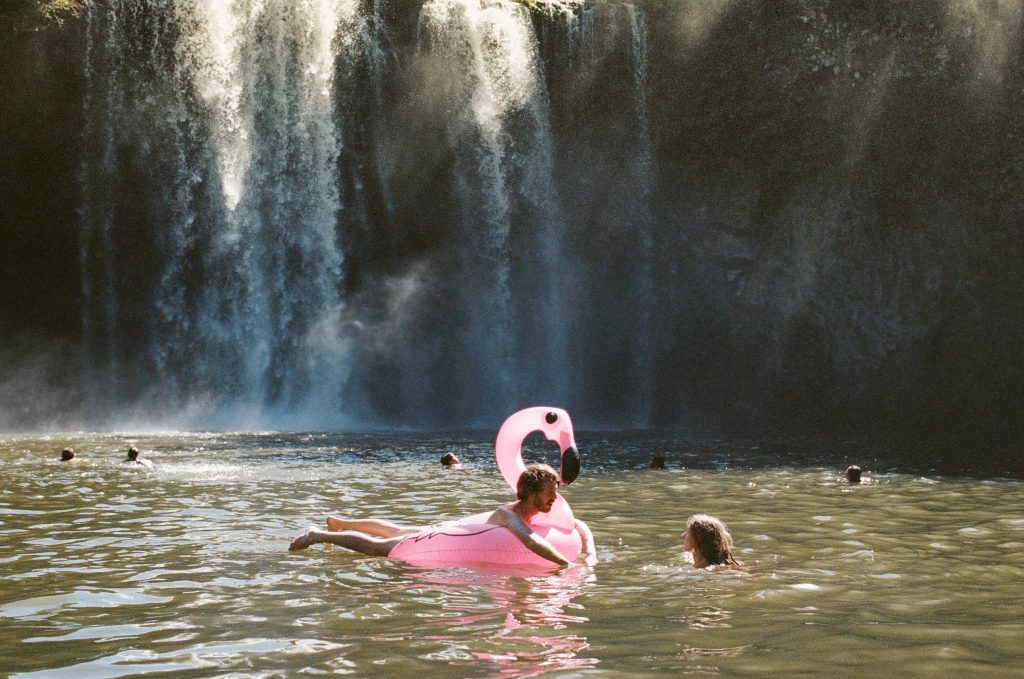 With ample parking and just a short walk down a well-constructed pathway, the whole family can enjoy the epic Dangar Falls. You'll hear it before you see it and once you do, it will take your breath away – trust us!
Whian Whian Falls, near Lismore – Bundjalung Country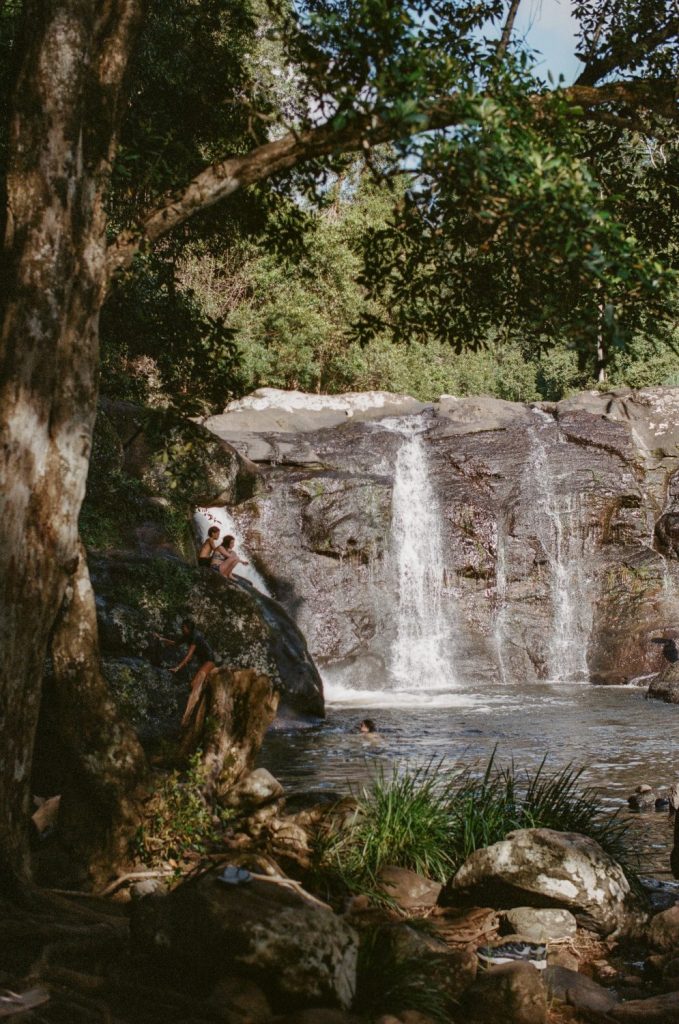 Between the tiny townships of Dunoon and Whian Whian, you'll find this hidden oasis. There are two paths to Whian Whian Falls – one to the left of the small carpark and one straight ahead. If it's too busy at the falls, go for a rock-hop downstream and discover shady spots to swim and relax. If you're feeling brave there are a few rock platforms to launch yourself off.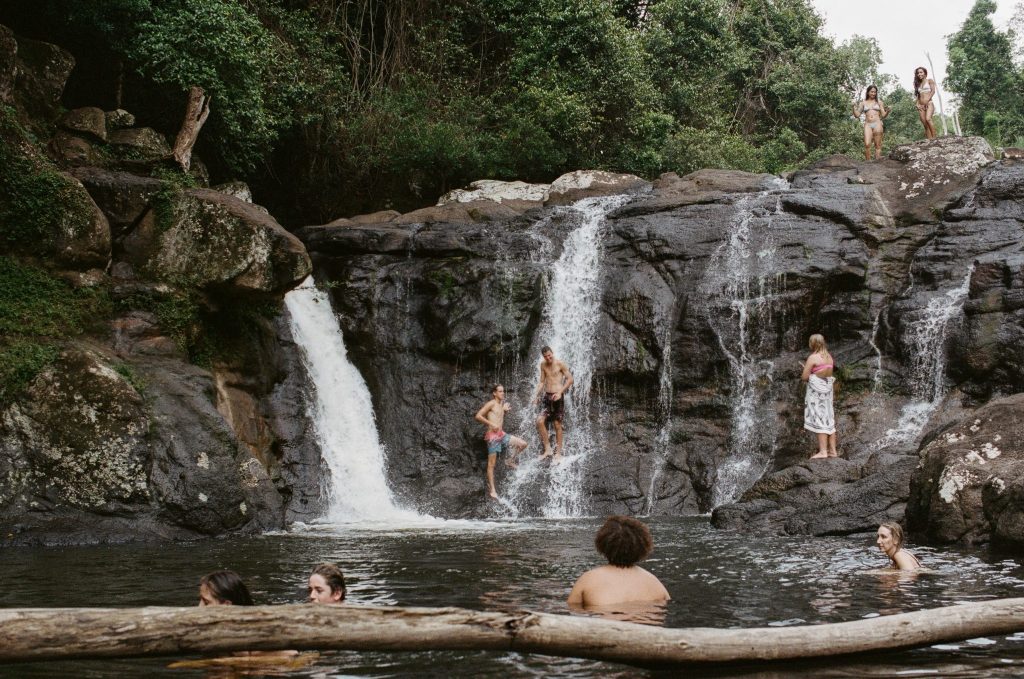 The Gorge, near Grafton – Cusp of Gumbaynggirr and Bundjalung Country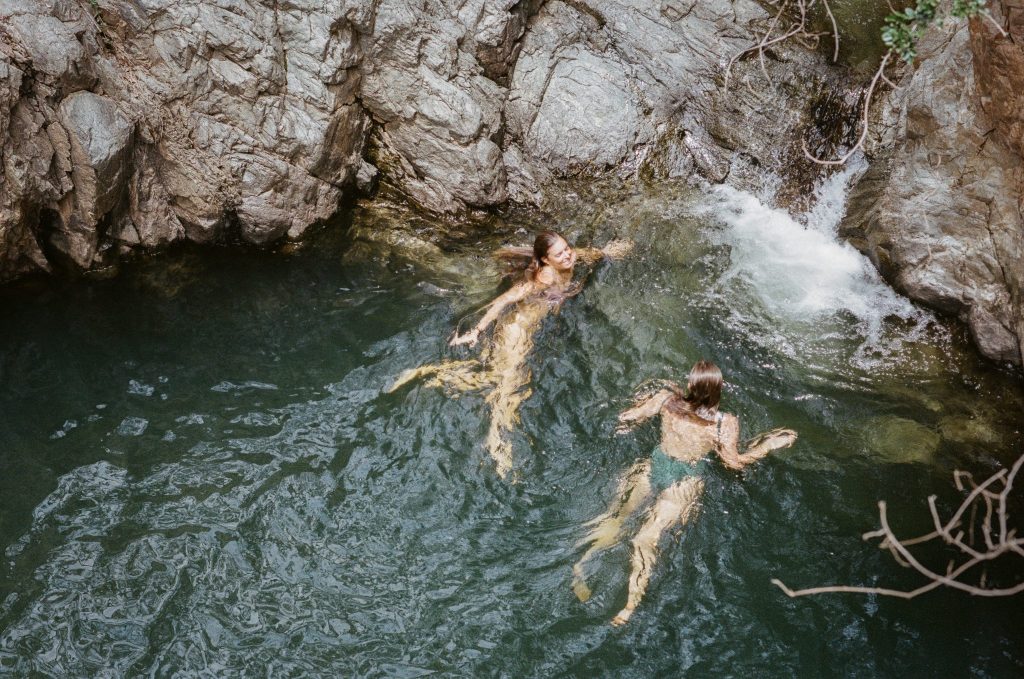 You may have been to The Gorge to go fishing or canoeing but there are some primo swimming spots, too. As you head towards the homestead to check in and pay your day fee, you'll cross a bridge with an unbelievably beautiful stream and plunge pool underneath. Allow a few hours to take the walk to the thundering waterfalls. Depending on rainfall, you should be able to find some swimmable spots on the river banks. We had to look around for a quiet cove near the falls as the water was absolutely pumping downstream!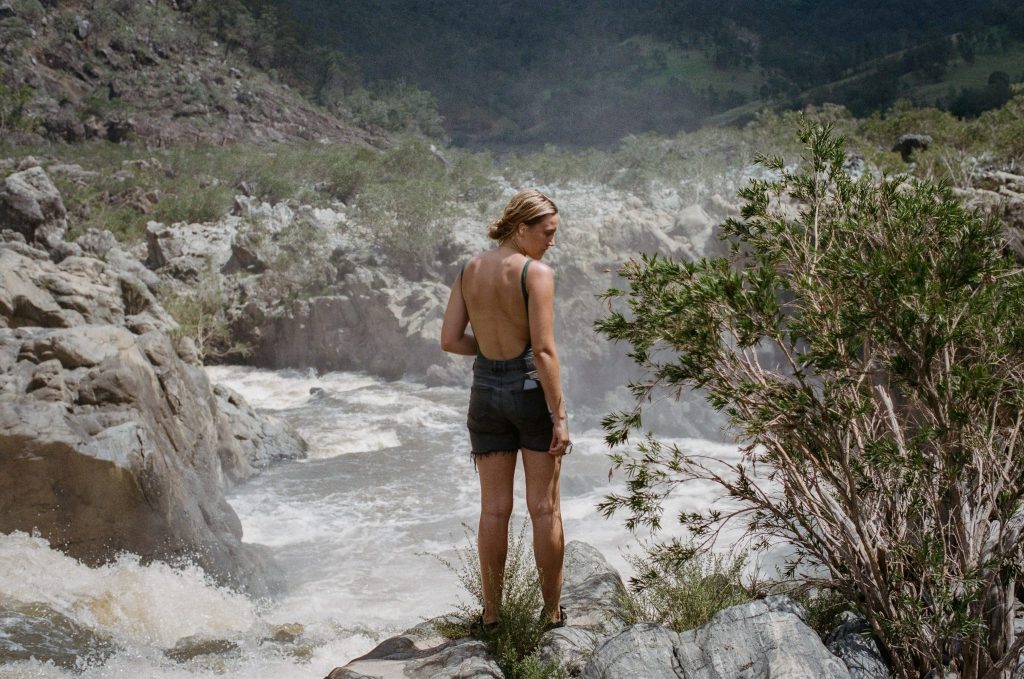 Ebor Falls, Ebor – Gumbaynggirr Country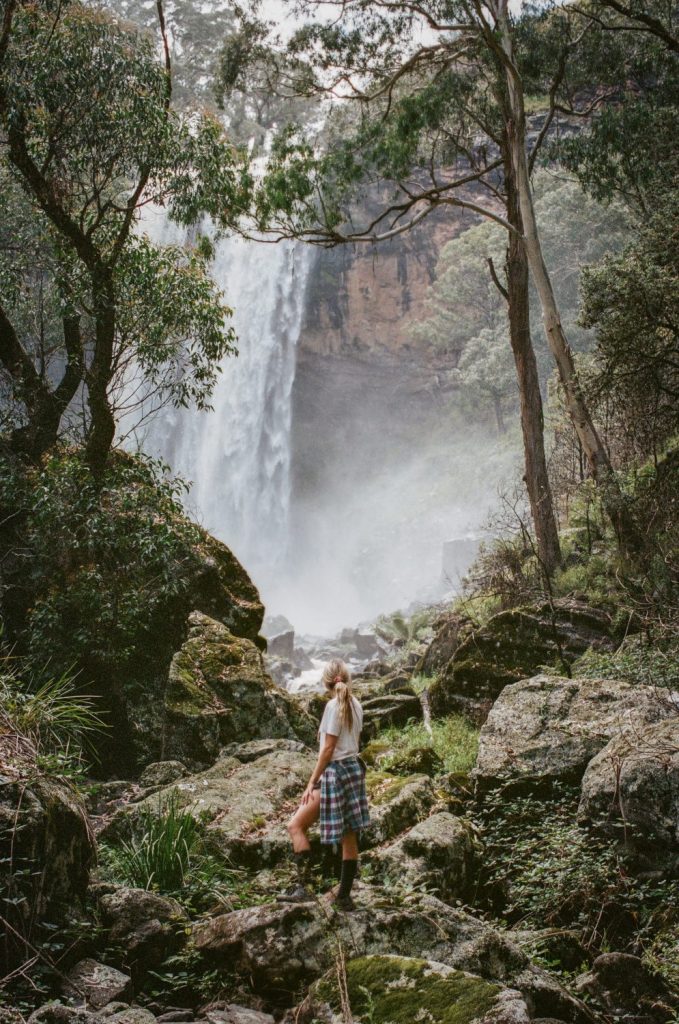 Most people enjoy the view of Ebor Falls from the carpark but it is possible to get to the base. It's a tough trek and not recommended for children. Recent rain meant the river was rushing far too quickly for a swim. However, it looked like there were calmer waters downstream. For serious adventurers only!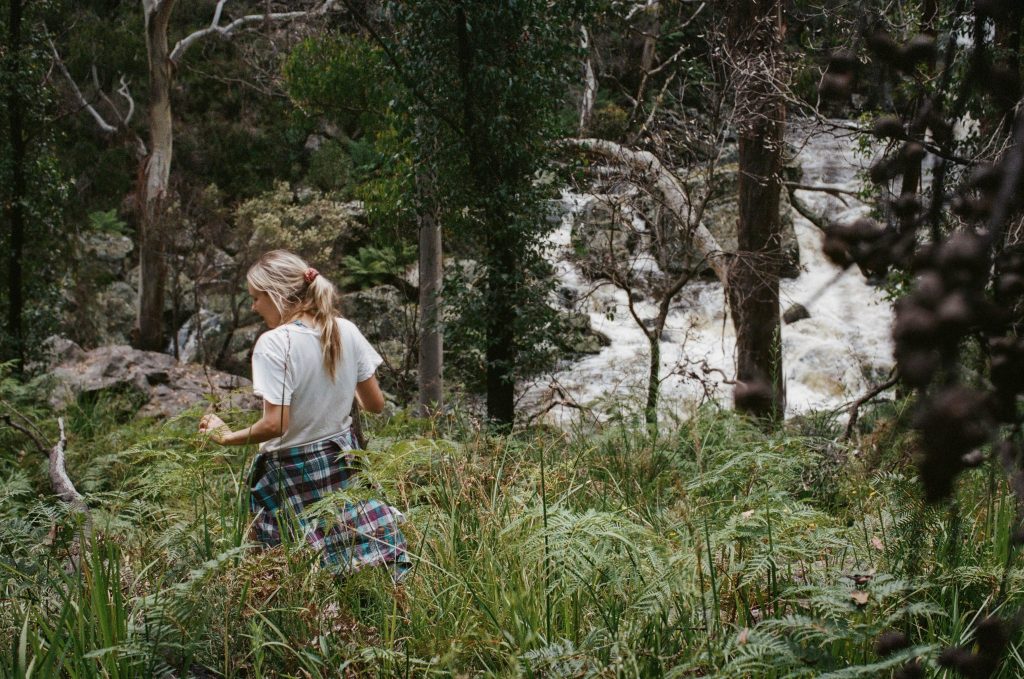 Bangalore Falls, Brooklana – Gumbaynggirr Country
Bangalore Falls is probably the most isolated of all waterholes listed here but, boy, is it worth finding! For a real treat, hop into the plunge pool below the main falls and gaze out over a valley of trees. All of your worries will fade away and 'real life' will feel like a distant memory.
Take extra care as it's quite steep and slippery. Not suitable for young children.
Want even MORE waterfalls? Check out our article on hidden gem Scout Falls.