A Self-Publishing Guide for Australian Writers
They've been responsible for showcasing tens of thousands of books and authors to the public over the years. Now for the first time in their long bookish history, it's their words which are to be featured in a book. Book Face store manager Cathy Bayes Hunt, Port Macquarie Hastings Library Manager Jim Maguire and Events Librarian Leanne Wright share tips, advice and tough love for writers and budding authors in a new title by Anna Featherstone.
A Self-Publishing Guide
It's called 'Look—It's Your Book! Write, Publish & Promote Your Non-Fiction Book: A Self-Publishing Guide for Australian Writers'. Cathy, Jim and Leanne's tips appear alongside advice from successful Australian self-published authors like Kim McCosker. You may be familiar with Kim's cookbook '4 Ingredients' – it only sold a casual nine million copies (!).  

"The world is ready for fresh voices on subjects that mainstream publishers have for too long closed the door on," says author Anna Featherstone. "My hope for this book is that it helps people write, plan and publish quality books that solve real problems for their readers."
"It's also about making writers aware that getting a first draft is just the beginning," she continues. "The real work starts when it comes time to edit, publish, distribute and market it."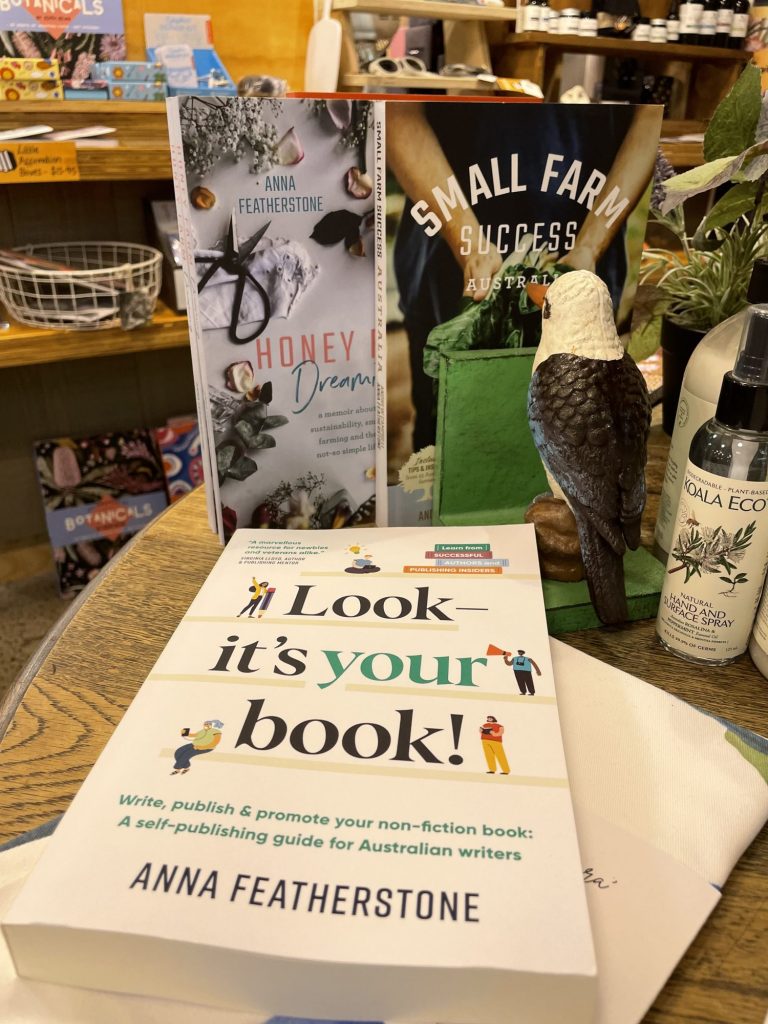 Advice from Industry Experts
Anna says being able to interview Cathy, Jim and Leanne was wonderful as they're at the publishing coal face.
"They know the industry, readers and writing community inside out," she explains. "It's advice like theirs that is a highlight and the reason the book is already receiving great pre-orders from libraries and bookstores."  

Make this the year you write your book or generate content from your unique experiences and knowledge. Book in with Port Macquarie Library for the local launch of Look—It's Your Book! It's on Saturday February 19th. It's also available for sale at Book Face Port Central.

Anna Featherstone is one of a number of authors who live in Port Macquarie. She is the author of five non-fiction books including Small Farm Success Australia and Honey Farm Dreaming.
Read about Pandora Colledge's experience self-publishing her cookbook Nourished by Nature.