A Renovator's Wonderland
We all know the adage, 'one man's trash is another man's treasure'. Walking into Resurrection Recyclers is as awe-inspiring as it is overwhelming – an eclectic mix of the inner workings of hundreds of homes. It's nothing short of a renovator's wonderland.
Business owner, Paula Fursman built her own home from second-hand materials and has always been a recycling enthusiast. "I'm a mad recycler," she tells Cb, proudly.
"We cut timber off our land and used it for our house – recycling is just part of our mindset."
Paula is passionate about giving everything in the home a second chance and it's the reason she took on the business more than 20 years ago. She soon realised she'd found a niche in the local market.
Running a demolition company at the same time, Paula discovered that she was better off dismantling a house piece by piece – and resurrecting the contents – rather than knocking it down in one fell swoop.
"We take a house down by hand, piece by piece and bring it all back here," she said. "By doing this, we're able to give these valuable household items a second chance and we're saving landfill space."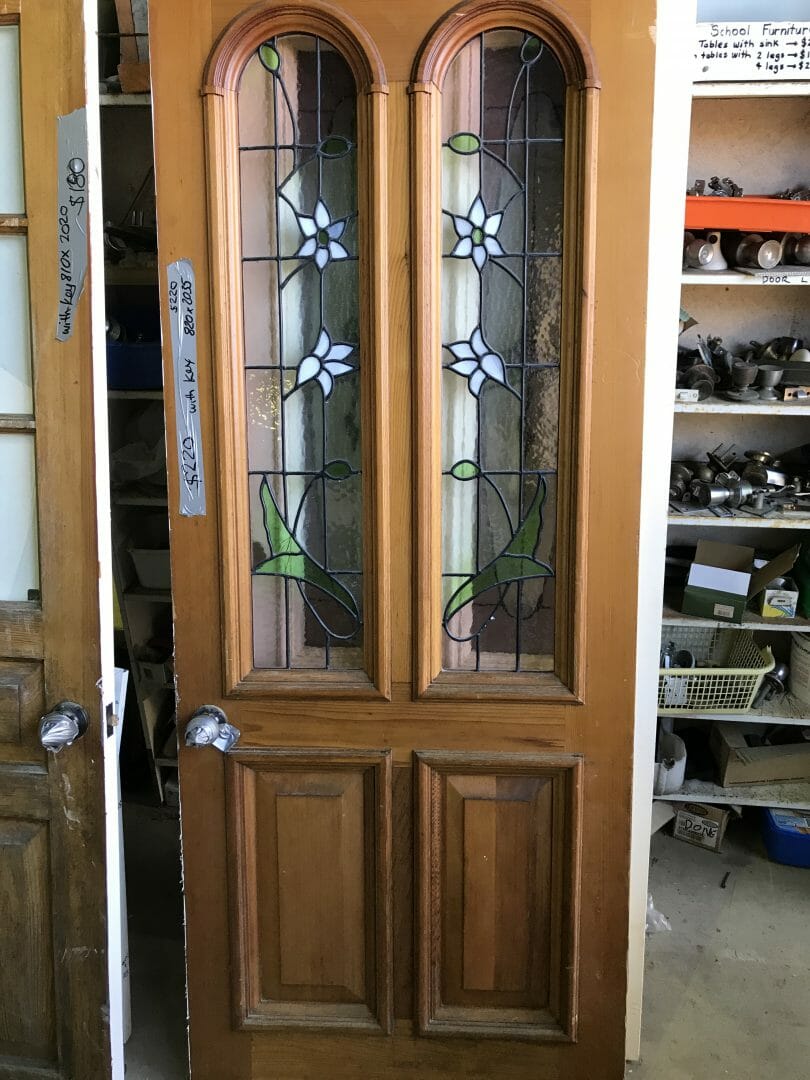 Items are almost guaranteed a second chance, with an increasing number of local renovators knocking down the door for everything from floors, doors, windows and roofing – you name it, they want it. "We get lots of families and artisans coming through but of our last 200 customers, more than 50 percent would be home renovators," she said.
In fact, this home treasure trove has become so popular, there's a waitlist for popular items. "We call it the wish list," she said. "We've got quite a few people waiting for flooring – it would be our most sought-after item. Following this, it would be glass sliding doors, wooden doors and windows, roofing iron and besser blocks."
Paula says aside from home renovators, artisans are among their biggest customer group. "It's interesting – I guess we're quite reliant on people's imagination and creativity but there's no shortage of it in Coffs Harbour. You would be amazed with what some people have made from the most mundane objects." From timber bars, garden murals and household furniture, Paula said she has seen it all.
"It's really good fun – there are such characters out there who make the most creative things. It's really entertaining."
Paula said she receives donations on a regular basis. "Locals love giving me things – they'd rather donate it to me than give it to the tip because more often than not, it's too good to be thrown out."
Over the last two decades, there's been no shortage of strange items, says Paula.
"We had a two-metre-tall copper pyramid and a fire-breathing ceramic dragon. They were probably our most unique items."
Resurrection Recyclers can be found at 11 Lawson Crescent, Coffs Harbour.
You can also find them on Facebook 
Phone: 6651 5430